They're endangered by a brutal combination of factors, a report last August declared, but things may not be so bad as they looked then
"A perfect storm"? To his credit, Joseph Zazzera, managing senior financial analyst at A.M. Best, didn't use that cliché in a special August 2009 report he prepared for that credit rating company. But the document, headlined "Weak Margins Threaten Survival of Smaller Not-for-Profit Hospitals," did bring the phrase to mind.
It warned that America's smaller hospitals were endangered by "insufficient attention to the bottom line" and a combination of external circumstances, including requirements for costly new information technology and the sourest economy since the 1930s.
Hospitals needed to make new investments but were having the devil's own time financing them, the report noted, "given the volatility in the capital markets and the generally negative economic conditions."
It said many such hospitals would "have to close or join larger systems — as has been the trend in recent years." (In 2007, according to the American Hospital Association, 56 percent of the nearly 5,000 U.S. hospitals were part of such systems, and the number of rural hospitals had dropped 10 percent in the last decade.)
The unstated but evident implication? Trouble for health plans, which could be scrambling for new contracts if many hospitals went belly-up — and potentially facing tough negotiations with the mega-chains by which many of the smaller institutions might be consumed.
True enough, Zazzera says.
"Systems with 50 hospitals have more leverage in negotiating with a health plan, whether it be a small regional in their area or one of the large nationals, than a stand-alone smaller rural hospital has."
But he adds that things look a bit different now that a few months have elapsed since his company's report. While experts expect no reversal of long-term industry consolidation trends, they're less fearful of a sudden rash of closures.
"Actually, capital markets have loosened a bit since August, and with better access to capital, some hospital systems have been able to resume facility- and equipment-enhancement efforts," says Zazzera, who tracks the financial performance of hospitals and some regional health plans and provider-owned systems. "There's been a bit of a turnaround in operating income and net patient revenue."
This not-so-pessimistic view isn't his alone. "We'll continue to see affiliation and absorption of hospitals, but I doubt if it's going to happen immediately," says Todd Nelson, a technical director for the Chicago-based Healthcare Financial Management Association. (Nelson has a useful vantage point: Just a year ago he ended an 18-year stint at Iowa's 81-bed Grinnell Regional Medical Center, where he was chief financial officer. "It was a dream job, but I wanted to make an impact on a broader basis.")
For one thing, says Nelson, "it's going to take a year or two for hospitals to figure out what's happening with health reform. Many are struggling financially, but traditionally they've struggled financially. They've maintained their independence this long because they're fighters."
The troubles of 'tweeners'
The challenges are keenest, these experts agree, for "tweener" hospitals — those with between 25 and 100 beds. Unlike the smallest institutions, they are not eligible for cost-based Medicare payments through the federal government's "critical access" hospital program. "If you're too small to be an urban hospital or a rural referral hospital but too large to be a critical access hospital, in a lot of cases you get the worst possible Medicare payments," says Nelson. "You don't have the clout of high volume to negotiate a good rate with private payers."
Like their smaller brethren, tweeners taste the bitter bouillabaisse of negative factors that Zazzera ticks off his report: "a lack of economies of scale, poor payer mix, high overhead costs, less high-margin specialty service lines, and an overall lower revenue base." Many such hospitals, he writes, "struggle to meet the 1 percent to 3 percent average operating margin that is the norm for most of the not-for-profit hospital industry."
And physician recruitment can be tough. "They may want to have cardiac cath done at their facility, or to have an ob/gyn, but they don't have enough volume to keep those physicians busy," says Nelson. For example, he says, an average ob/gyn wants to do about 200 deliveries a year.
"Most rural hospitals maybe do 150, potentially 200," he says. "But you can't just have one ob/gyn; you really need two, because you need a backup."
Five things you'll see more of
What will these challenges mean for America's smaller hospitals — and the health plans that contract with them? Answering that one right now is a lot like painting a still life of a hurricane. But the future pretty clearly promises five "more's":
More data collection. Economic stimulus legislation requires hospitals to implement new health information technology, including electronic medical records and physician order entry, in stages by certain milestones between now and 2015 or risk missing "a full market-basket update in their Medicare payment," as Nelson says — that is, losing income.
More insured patients. By extending health insurance to millions of Americans not previously covered, reform could be a boon for smaller hospitals, "tweeners" included (and for health plans too) simply because it will, as Zazzera says, "increase their supply of paying customers." That was the experience with health reform in Massachusetts a few years ago, he says.
But Nelson doesn't expect that doors opened by health care reform will cause a big new influx of small-hospital patients, only more covered patients. "These people are already receiving care — that's the philosophy of the small town," he says. "It's in many of the urban places, where people choose to go without the care that's available to them."
More affiliations. The question for many small institutions, Nelson explains, is "how can you, as stand-alone hospital, maintain your independence but still get access to capital, economies of scale, and the physician subspecialties you need?" And one answer, he says, is more operating affiliations with other institutions as hospitals "band together to drive volume, for physician recruitment and potential capital and market share — but not necessarily being owned by a larger facility."
More specialization. Along the same lines, both experts agree that some small and midsized independent hospitals will have to narrow their clinical focus, continuing a trend already under way. They'll become "centers of excellence" in some areas while yielding others to a neighboring institution.
"Let's say Hospital X decides to be the best in cancer care, while nearby Hospital Y chooses a parallel focus on cardiac care," says Nelson. Such a development is good for health plans, he believes, because it helps them determine, from a quality-of-care perspective, where to send patients.
More entrepreneurial zeal. Survival-minded hospital senior management and boards may well take the counsel Zazzera offered in his August report. "If not-for-profit hospitals' management teams think of themselves as 'nonprofits,' they risk the long-term sustainability and viability of their organizations in a capital-intense industry," he warned. He recommended that these leaders take a "strategic, in-depth look at how they do business" and make sure the results of these reviews are "urgently conveyed to all key stakeholders, including local regulators and communities."
Look for smaller hospitals to become more aggressive about fund-raising, too. The A.M. Best report noted that these institutions "often tend to receive little or no donations" compared to their urban counterparts, and Nelson concedes that "sometimes CFOs are not involved in this. We [at HFMA] remind them that philanthropy's a good thing. It's a source of capital, they should make sure it's part of their planning process."
Advice for health plans
In this fast-changing environment, says Nelson, health plans need to make sure they understand the challenges facing small hospitals and approach them collaboratively when they can. "The best case scenario is that sitting at the negotiating table are the hospital, the clinician, the patient's representative (typically an employer) and a health plan. And they say, 'OK, we have a population of patients we want to serve here. How can we work together?'"
As for the danger that plans could lose negotiating clout, he says, the outlook is different for different regions: "In areas where a health plan has the two or three major strong employers in the community," he says, "that's where the negotiating power lies — even if there's a mega-chain hospital in town — because that hospital wants those patients."
The upshot? America's smaller hospitals face a period of whirlwind change, but don't look for them to disappear any time soon. As the A.M. Best report conceded, "many of them will be able to survive and even thrive over the long term, given the right amount of strategic planning with a focus on balancing mission and margin."
A small rural hospital's view
Glendive Medical Center in Glendive, Mont., is a 25-acute-bed "critical access" hospital — one that receives cost-plus Medicare payment through a federal program — that also operates a clinic and two nursing homes. When Managed Care spoke with chief financial officer Barbara Markham recently, she thought there was little likelihood of her institution or nearby hospitals closing soon. "I see some aligning with larger hospitals, but not at this time."
MC: How are you handling electronic information technology?
Markham: We share a system with two other small hospitals — Sidney Health Center in Sidney and Frances Mahon Deaconess Hospital in Glasgow. We're all independent hospitals, but back in the 1990s we formed a joint venture, a limited liability company, to purchase the system; otherwise we probably couldn't have afforded it.
MC: How far along is your system?
Markham: Much of the electronic record-keeping has been put in place, starting with financial and moving to clinical.
The last major phase we need to implement is physician order entry. We actually have implemented electronic orders for the clinic, but not yet for inpatients.
MC: How has the economic downturn affected your hospital?
Markham: Unemployment isn't too bad here; sometimes we have a difficult time recruiting people to this area because it's so remote. Starting in about November-December '08, we've seen roughly a 25 percent increase in bad debt and charity care.
We offer payment plans so they can continue to get their health care services. People always know they can come and be treated in the emergency room; we cannot turn them away. Actually, as a 501(c)(3) nonprofit, we don't turn away anyone in need of medical care.
MC: Do you think some people nevertheless go without needed hospital services because of the expense?
Markham: I'm sure some do. And it's not just the uninsured; we see people with insurance holding off because of the copayments and deductibles. We hope they won't do that, because when conditions are found and treated earlier, outcomes are better and costs are less.
MC: What do you expect from health care reform?
Markham: More people will have insurance, so we will be paid for care that is now uncompensated instead of writing it off and shifting it to the other patients.
MC: As a practical matter, do you think it will?
Markham: In theory, it should work that way. But as you know, hospitals have stepped up and said, "CMS, you can reduce our reimbursement, because we're going to get more pay from this larger volume."
MC: So at this point do you have any idea whether you're going to end up better off, worse off, or the same?
Markham: We need to see what the final health care reform bill entails.
Timothy Kelley was editor of MANAGED CARE from 1995 through 1997. He can be reached at: [email protected]
Most not-for-profit hospitals have margins below 3 percent.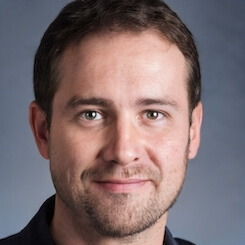 Paul Lendner ist ein praktizierender Experte im Bereich Gesundheit, Medizin und Fitness. Er schreibt bereits seit über 5 Jahren für das Managed Care Mag. Mit seinen Artikeln, die einen einzigartigen Expertenstatus nachweisen, liefert er unseren Lesern nicht nur Mehrwert, sondern auch Hilfestellung bei ihren Problemen.