Medicare demonstration projects and reform legislation should lead to 'no outcome, no income' policies, this population health expert says
When David B. Nash, MD, MBA, calls health care reform legislation a full employment act for the faculty and graduates of Thomas Jefferson University's two-year-old Jefferson School of Population Health, he means it. Physicians will need training if they are to lead accountable care organizations or be at the center of medical homes, says the founding dean of the school, who is also editor-in-chief of the journal Pharmacy & Therapeutics. The act reinforces the ideas of payment reform, the need for comparative effectiveness research, and incorporation of the results of CMS demonstration projects into the everyday operations of health care, all of which will need to be analyzed, he says. Nash speaks and writes regularly about health policy, and he oversees a blog at http://nashhealthpolicy.blogspot.com. He sits on the board of directors of Humana and was previously on the board of trustees of Catholic Healthcare Partners in Cincinnati. He earned his medical degree at the University of Rochester in New York and an MBA at the University of Pennsylvania's Wharton School. An internal medicine specialist, he completed his residency at Graduate Hospital in Philadelphia and fellowships at the University of Pennsylvania. He spoke recently with MANAGED CARE editor John Marcille.
MANAGED CARE: What do you think of President Obama's choice for head of the Centers for Medicare and Medicaid Services?
DAVID NASH: Don Berwick is one of the national leaders in the field of quality, safety, and creating value in the health care system. It's wonderful that he's been nominated to lead CMS, but I am worried about his survivability during the nominating process.
MC: What are your concerns?
NASH: Conservative Republicans are going to air his work in two areas: comparative effectiveness research and the power of Medicare. Don, who is a physician, appropriately believes that comparative effectiveness research will rationalize our approach to medical care and provide a more powerful evidentiary basis for everyday decisions, but this is going to be misconstrued and politicized. It's already happening, but you ain't seen nothing until he sits down to be cross-examined.
MC: You expect the same regarding his views on Medicare?
NASH: Don has written a lot, and one piece about the future of Medicare stands out. In it, he said that Medicare must become a more savvy purchaser, and that as Medicare goes, so goes the country. I agree with his assessment, but conservative Republicans are going to attack that and frame him as a socialist. The nominating process is going to be bloody; I hope he will survive it.
MC: You use the terms conservative Republican and socialist. Is there a way of categorizing Berwick that is less political, that would make him accessible to a wider range of people?
NASH: That's a good question. I hope that his White House handlers are briefing him adequately. They are going to have to reframe the conversation, and the way to do that is to talk about the need to reduce waste in the system, which is the only way to reduce cost today. Talking about using the tools of comparative effectiveness research to reduce waste and using the tools of bundled payments and pay for performance as a way to get to higher quality care at a lower cost will appeal to the right.
MC: If he does survive the nominating process, are you optimistic about his chances for being a successful CMS administrator?
NASH: Yes. If he survives, he will surround himself with a great team of people who hopefully can make some real headway, especially in promoting the outcomes of CMS's demonstration projects and more clearly linking the demonstration projects to reimbursement policy changes. The demonstration projects are critically important, and Don's political skill, deep understanding of the issues, and total respect in the field would shorten the time frame from demo to policy.
MC: Are you talking about specific projects?
NASH: I'm thinking principally about the accountable care organization, pay for performance, and bundled-payment demonstrations. Don would be formidable in his ability to translate the early findings from those projects into much-needed policies.
MC: Have past CMS administrators delivered on what they were expected to deliver on?
NASH: Some have delivered because of their charisma, political power, knowledge of Washington, and ability to read the political tea leaves. Mark McClellan is a good example of an administrator who was able to put a personal mark on the agency. Don has all of those skills and, if approved, could put a personal mark on CMS, even if he has only one term.
MC: Which demonstration projects in particular would you like to see Berwick turn into policy?
NASH: We are headed toward a world of "no outcome, no income," and many of the demonstration projects begin to lay the groundwork for that kind of thinking.
MC: "No outcome, no income" will replace process reward?
NASH: Correct. With the results of the demonstration projects, the growth of electronic health records, and the access we have to a lot more powerful data, we are heading toward a world where, if you don't achieve the clinical outcome, you will get paid less or possibly not get paid at all.
MC: What evidence suggests that we're moving in that direction?
NASH: Look, for example, at the growth of pay-for-performance projects around the country. Even traditional Blues plans are pouring resources into ambulatory pay-for-performance projects. You are going to see patient-quality reporting turn into patient-quality payment at the individual doctor level. "No outcome, no income" will be in part how we will stave off a Medicare financial collapse. And as goes Medicare, so goes all of private insurance. If Medicare were to really build some teeth into this, then Aetna, Cigna, and Humana would too. It would really start to make a difference.
MC: Is this something that Medicare could embrace over the next 10 years?
NASH: I don't think we have that long. The Medicare Trust Fund will be bankrupt by 2017 if we continue to do exactly what we are doing today. So we have five to seven years to sort this out.
MC: What's the typical lag time from the federal to private insurance?
NASH: Three to five years.
MC: But it would be to insurers' advantage to follow Medicare's lead?
NASH: It would be to everyone's advantage to do this. It's not just an insurance ploy. The only way I see to make Medicare work is to focus on "no outcome, no income" policies. When you drill into it, that's what the bundled payments are all about — it's capitation in a way that makes sense. It's another way of saying that we want to pay for good results. We are going to have payment for 55 CMS inpatient measures directly tied to outcomes by 2012. This is a very important trend.
MC: Will "no outcome, no income" policies supplant pay-for-performance programs?
NASH: I prefer "no outcome, no income," but pay for performance is a close cousin. Here's the question: Can financial incentives drive clinical behavior in an appropriate direction to reduce waste and improve outcomes? We clearly know that private-practice fee-for-service medicine leads to waste and overutilization and has all kinds of safety issues associated with it. From the Dartmouth Atlas data, we also know that there doesn't appear to be any connection between utilization and outcome, except maybe a negative one. So can we improve clinical outcomes by changing the payment system and realigning incentives? The answer, from accumulating evidence all over the country and the world, is a resounding yes.
MC: This is a no-brainer, then?
NASH: Changing incentives to drive clinical decision making does work, but we have to be careful how we apply it, and we have to study it every step of the way and make the necessary adjustments. That's a tall order.
MC: Does it make sense to continue pay-for-performance programs in addition to developing "no outcome, no income" policies?
NASH: Yes. "No outcome, no income" is at the very top of the mountain, and we have to figure out all kinds of ways to get there. One way is to pay for performance, one way is to pay for reporting, and one way is to pay for process improvement. There's nothing wrong with paying for reporting as a first step. And paying for process improvement is great. Did she get the cholesterol level drawn? That's pretty important. Eventually, we have to get to what it showed and what are we doing about it. But I'll take a process measure over nothing any day. We still have a lot of experimenting to do on all of these things.
MC: Are health plans paying enough attention to this coming shift?
NASH: Leading national plans are very aware of the implications and are going to be looking for innovative ways to partner with physicians and integrated systems to participate in the insurance exchanges and to connect with accountable care organizations. The health care reform legislation creates an amazing need for a much tighter working relationship between provider and payer. How else can we make this work without a deeper understanding of the care processes and outcomes?
MC: Are hospital systems prepared to go this route?
NASH: Leading systems that have the infrastructure and leadership in place are already working hard on these issues.
MC: Will this be a competitive issue in the industry and result in an expansion of the chains?
NASH: Yes. This is going to be a very tough race, and the leading national organizations both on the provider side and the payer side are already training for it.
MC: What about the role of electronic data interchange?
NASH: That infrastructure is going to be very important. Doctors having registries and being able to demonstrate meaningful use to accountable care organizations is critical to "no outcome, no income." Currently in our 20-plus general internal medicine faculty practice, the people who know most about what we do every day are the people who pay the bills, not the physician. I hope that meaningful use will level the playing field so that physicians know at least as much about their own work as the bill payer. That is a fundamental challenge that we face. From basic questions like how many diabetics are in our practice, what is their average hemoglobin A1c, and what is our HEDIS score in this area? Physicians should create and control that data, not the people who are paying the bills. We should not have to be told by the managed care plan how we are doing. We should know how we are doing, and we should always strive to do better in concert with insurers.
MC: That works fine in a practice with 20 physicians.
NASH: That's right. The two- and three-person practices are going to have a very tough time with this.
MC: Is the health care reform legislation — the Patient Protection and Affordable Care Act — going to help?
NASH: The bill raises more questions than it answers, but it's a pretty exciting document. And the insurance reform pieces that are getting all of the attention are not nearly as exciting as what is lurking under the radar, including the demonstration projects, the CMS Innovation Center, the national Patient-Centered Outcomes Research Institute.
MC: What questions does it raise for you?
NASH: The potential for an innovation center, for example, is great. The sky is the limit. Now come the political realities. Who will run it? What are they going to tackle first? Are they talking about innovation in payment, innovation in reducing waste, innovation in a curriculum for quality? What exactly is that innovation center going to do? Similarly, the Patient-Centered Outcomes Research Institute sounds fantastic. What exactly is that all about? I'm eager to see how it's all going to be operationalized.
MC: What was the biggest failure of health care reform? What should have been in there that isn't?
NASH: A couple of things are lacking. It tinkers with the reimbursement formula down to the ridiculous level of putting a limit on the medical loss ratio. The leaders of large national insurance companies don't lead through the medical loss ratio, so making that the focus is a real limitation. A broader deficit of the legislation is the modest attention to population health, especially to prevention and wellness. There's some additional grant money, but what we really need is a refocus. We've got to go from a disease orientation to a wellness and prevention orientation and pay accordingly, analyze accordingly, do research accordingly. This would mean a great shift in our thinking.
MC: Does this mean a shift away from the doctor as the center of health care?
NASH: That's already occurring in the demonstration projects, so yes. Here's the analogy: Mother Teresa sitting at the NASA control desk. The doctor is Mother Teresa and she has all of the technology and resources at her disposal to do good. The primary care medical home model is supposed to be the doctor as the center of a team of individuals at all different levels of training and expertise. That sounds wonderful, but modern medical education does not prepare doctors for a leadership role in an accountable care organization. If we are going to promote the primary care medical home with the doctor in the center leading the team and we are going to aggregate these medical homes and other entities into accountable care organizations, that's going to demand extensive physician leadership. That would mean a complete shift in physician training, education, research, and what they learn about the system's nature of care.
MC: Would that training be worthwhile?
NASH: It's not just worthwhile, it's mandatory.
MC: And that's the goal of the Jefferson School of Population Health?
NASH: We recognize the educational challenge inherent in reform. Our mission is in part to train just those kinds of leaders, and not just physicians. We train all kinds of individuals who will function within this complex system, including leaders for accountable care organizations and primary care medical homes, through a deeper understanding of the system's nature of care, a deeper understanding of health care quality and safety, a deeper understanding of health care policy, and a deeper understanding of chronic care management.
MC: What sorts of things do people need to learn?
NASH: Medical error is a good example. It is the fourth-leading cause of death in the United States. Did you ever hear any reference to that in the year and a half leading up to reform?
MC: I don't think so.
NASH: I don't think so, either. The Institute of Medicine report was released 10 years ago this September. Individuals — whether they are doctors, nurses, pharmacists, or physical therapists — who are trained and who understand how important it is to improve quality and safety are going to be the Delta Force to fix the mess we're in. They will be the first ones on the beach. Or, look at chronic care management. Every community hospital I've ever been to says that part of its mission is to improve the health of the community. That's nonsense. How are they supposed to do that? Nobody who works there is trained to do that. They are in the disease business. Someone educated in chronic care management can help bring that vision to life.
MC: Is there a funding problem, or a misalignment of incentives?
NASH: There are a couple of major structural challenges. Getting back to what the bill does not address, of course, there is the supply of primary care doctors. A little bit more money, a little bit more relief of educational debt, and funding for a few more primary care resident slots is tinkering at the edges. We have to have a fundamental change in how primary care doctors are paid relative to proceduralists. You could ask a deeper question: How can we even be talking about accountable care organizations or primary care medical homes without a fundamental shift in the supply of primary care doctors?
MC: Will reform affect pharmacy and therapeutics committees?
NASH: The work of the P&T committee is at the bleeding edge of a lot of the concepts that we are talking about. Drugs are a very readily identifiable part of the problem. They are tangible; they are real. In some ways, they embody the challenges of pay for performance and "no outcome, no income." At one of our many P&T subcommittees, for example, we are struggling with a new drug for metastatic prostate cancer that costs $31,000 a dose. The typical treatment pattern calls for three doses. The FDA has approved it, and it will extend life an average of four months. We are contemplating adding that to our formulary. Putting the drug on our formulary is easy for us to do, but who is going to pay for it? You have to look to the payers and their technology assessment systems both regionally and nationally. This is just one of dozens of products that are coming our way.
MC: Will the federal investment in comparative-effectiveness research help guide decisions like these?
NASH: We hope. But the top three things the Institutes of Medicine lists of what needs funding are not what we are talking about; they are appropriate treatment for atrial fibrillation, improved hearing aids, and preventing falls in the elderly. The $31,000-a-dose drug for metastatic prostate cancer is not on the list. We're going to have a long time to wait before we have some good answers to these pretty complex questions.
MC: How will the results of the demonstration projects play a role?
NASH: Let's fast-forward to four years from now, and the hospital or accountable care organization is receiving a bundled payment for particular cancer DRGs. All of a sudden, we are going to have a different conversation about that drug because every clinical decision will have a direct economic consequence. So now, how might we approach that product? We are going to truly need an interdisciplinary team to establish a standard of practice with an evidentiary basis, and we are going to be able to say, This is how we do it here. Not based on training, or habit, or culture, but based on the evidence. And we are going to stick to the best evidence in the country that we can acquire. So if we decide not to give this drug, it's going to be based on some pretty decent assessment of the science and a better understanding of our own system of care.
MC: That's not the case today?
NASH: Today it has an economic implication, but it's amorphous as to who it's affecting. Of course, it affects all of us. As a nation, it gets us all. At an accountable care organization or in a bundledpayment demonstration project, we could see that if we order this product four more times in the next quarter, we will bankrupt the system. That's pretty explicit.
MC: Another way of explaining these systems is rationing?
NASH: No. Not at all. These are systems that deliver the best care at the best possible price based on the evidence. It has nothing to do with rationing at all. It's good medicine.
MC: Thank you, Dr. Nash.
How can we even be talking about accountable care organizations or primary care medical homes without a fundamental shift in the supply of primary care doctors?
Meetings
| | | |
| --- | --- | --- |
| 4th Partnering With ACOs Summit | Los Angeles, CA | October 27–28, 2014 |
| PCMH & Shared Savings ACO Leadership Summit | Nashville, TN | November 3–4, 2014 |
| 2014 Annual HEDIS® and Star Ratings Symposium | Nashville, TN | November 3–4, 2014 |
| Medicare Risk Adjustment, Revenue Management, & Star Ratings | Fort Lauderdale, FL | November 12–14, 2014 |
| World Orphan Drug Congress Europe 2014 | Brussels, Belgium | November 12–14, 2014 |
| Healthcare Chief Medical Officer Forum | Alexandria, VA | November 13–14, 2014 |
| Home Care Leadership Summit | Atlanta, GA | November 17–18, 2014 |
| HealthIMPACT Southeast | Tampa, FL | January 23, 2015 |
Our other journal
P&T Journal for September 2014
FEATURES
HEALTH CARE & LAW
Legal Risk Management Opportunities, Pharmacy Practice, and P&T Committees
Hospitals Struggle With ACA Challenges
Drug–Gene Interactions: Inherent Variability in Drug Maintenance Dose Requirements
Schizophrenia: Overview and Treatment Options
PIPELINE PLUS
Schizophrenia Therapy Options Increasing
DEPARTMENTS
MEDICATION ERRORS
Too Many Abandon the "Second Victims" of Medical Errors
PRESCRIPTION: WASHINGTON
New Controversy for 340B: OPA Rebuffs Ruling by Court
New Drugs/Drug News/New Medical Devices
Pharmaceutical Approval Update
DRUG FORECAST
Loxapine Inhalation Powder (Adasuve)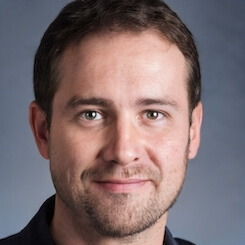 Paul Lendner ist ein praktizierender Experte im Bereich Gesundheit, Medizin und Fitness. Er schreibt bereits seit über 5 Jahren für das Managed Care Mag. Mit seinen Artikeln, die einen einzigartigen Expertenstatus nachweisen, liefert er unseren Lesern nicht nur Mehrwert, sondern auch Hilfestellung bei ihren Problemen.