The health reform law makes collaboration between groups that are sometimes historically at odds not only easier, but necessary
Cooperation between insurers and providers is no longer just an enlightened approach to health care. Health reform makes it a matter of survival. Look at one of the first studies to focus on the changes wrought by reform — "Prospering in a Post-Reform World" from PricewaterhouseCoopers — and you'll find the message in big, bold type on a page of its own. "To prosper in the post-reform world, health executives will need to reassess current strategies and find ways to work together." The study (http://bit.ly/d2VP9x) looks at how the world will change for insurers, physicians, hospitals, and drug companies.
Another large statement, set aside on its own page: "Each sector will feel direct impacts from the new law, and during the months after the signing of the legislation, many people may ask, 'What does this mean to me?'"
They'll also probably ask: What's at stake?
Short answer: Much.
Longer answer: "By 2019, 16 million new customers will gain coverage through Medicaid and CHIP expansions, and 24 million people are expected to enter the new health insurance exchanges. Meanwhile, 3 million fewer Americans will receive coverage through their employers, a result of small employers dropping their coverage."
The act launches Medicare pilot projects that will focus on payment reform and quality improvement through accountable care organizations (ACOs), and medical homes.
As David B. Nash, MD, MBA, puts it in our Q&A feature, "as goes Medicare, so goes all of private insurance. If Medicare were to really build some teeth into this, then Aetna, Cigna, and Humana would, too."
Alice Gosfield, a member of MANAGED CARE's editorial board, says that "the real challenge for the plans is to find ways to clinically collaborate and support providers more. I am working with physician groups who are talking to plans about how they can help each other. There's a real change of pace."
Trust will continue to be an issue, and in some markets the providers will not have much, warns Brad Bowman, MBA, a director in the health industries practice at PricewaterhouseCoopers. Historically, providers feel, the relationship has been too one-sided. The insurers have the information. "They've been able to use it successfully in negotiating rates with the providers," says Bowman.
Room to negotiate
Lori Heim, MD, president of the American Academy of Family Physicians, hopes that the provisions in the legislation will tamp down competition between insurers and, therefore, enable physicians to better negotiate with various insurance companies.
"For example, if there is a state exchange, we're hoping that this also provides more opportunities for physicians to be able to negotiate rates with insurance companies," says Heim. "For many states now, there is a monopoly of the insured lives, only one or two main insurance companies, and that leaves the small practices with almost no negotiating power."
The PWC report calls for an "organizational strategy development that is based on cross-sector collaboration rather than siloed competition." It predicts that two of those sectors will collaborate in a more intense manner. "The bundling of payments and changes in physician ownership in hospitals could also fuel the trend of physicians seeking employment contracts with hospitals and hospitals seeking physicians to employ."
Heim notes that "These were things people had been looking at even before the legislation was enacted. There's been more and more talk about bundled payments, about accountable care organizations. There has also been, concurrent with that, frustration by physicians on how much administration it takes to run a practice and willingness therefore to sell their practice to get free of that overhead."
Paul Marchetti, head of Aetna's national network and contracting services, says that "the key to addressing the affordability issue is to reform our payment system to one that pays for quality, not quantity. We understand that we cannot accomplish this without collaborative relationships and fair payment to physicians and other health care professionals."
The level of cooperation may vary by specialty, Heim says. "We're seeing that there's probably going to be a shift where the value of primary care and cognitive services will increase. We're poised to work toward that. Specialties that have done well in that volume-based system may be more reluctant to shift to a value-based system if that means you decrease their incomes." She cites surgical subspecialties, such as cardiology and radiology.
Think-tank level
Brent C. James, MD, is determined to not be caught by surprise by the reform law. James is chief quality officer and executive director of the Institute for Health Care Delivery Research at Intermountain Healthcare, an integrated health system in Salt Lake City. Known internationally for his work to improve clinical quality, James is a member of the National Academy of Science's Institute of Medicine and has participated in many of that organization's seminal works on quality and patient safety.
"We've been working at kind of a think-tank level here within Intermountain for the last year and a half" on an accountable care organization, he says, noting that such organizations will play a large role in reform.
The PWC report states that "in theory, an ACO is designed to align primary and specialty services in a low-cost, well-managed setting in which the payer retains the risk and the payments are made to the ACO and shared. Although there is little research documenting an ACO's ability or inability to reduce heath care costs, the law rewards improved outcomes through lower readmissions and other quality measures that work through increased alignment between physicians and hospitals."
What James found is that inevitably, ACOs change the role of the health plans. Intermountain has its own health plan, and since passage of the reform law, James and his leadership team have been thinking a lot about how plans build value.
In Intermountain's ACO model, which it calls a shared accountability organization, "we have a series of critical functions that underpin the financing mechanism," says James. "One is actuarial risk balancing. People overlook how critically important that is. That's added value that insurance plans bring."
Definition
An ACO is a provider-led company willing to be accountable for the full continuum of care for its patients. "ACOs can choose from various payment approaches, including bundled payments and bonuses on top of fee-for-service," the PWC study states.
Though the pilots will involve Medicare recipients, commercial insurers have a huge stake in what happens.
"Aetna has developed and implemented collaboration arrangements with many medical groups with a strong primary care base for our Medicare Advantage members," says Randall Krakauer, MD, Aetna's national medical director for Medicare. The results have been so promising that the insurer wants to "further develop this arrangement in several ways," including applying what it has learned to its commercial business.
There is still much that needs to be worked out, says Bowman. For instance: What premium should you charge if you're running an ACO? Insurers have the skills and history to deal with risk management; providers don't. That's why he thinks that managed care companies will be much more than simply administrators for the ACOs.
"The services of the managed care companies are going to be necessary," says Bowman. "They already have the infrastructure. Markets that are a little more forward-thinking are saying we have to change the nature of the relationship. It can't be confrontational or adversarial, but a relationship where we're looking to create a partnership to be successful in our ACO."
Another reason ACOs will need health plans, says James, can be summed in two words: Stark law. With some exceptions, it prohibits physicians from referring patients to organizations in which the physicians have a financial stake. "This whole ACO provider-at-risk concept — that's based on shared-savings models," says James. "The health reform law does not rescind existing regulations about how physicians interact financially as part of the larger care delivery group. If you have fully employed physicians, you're in the clear automatically, I guess. But most of our physicians are community based, and plan to continue to be community based. We think that that's a viable model.
"Frankly, they do well in that structure. The way that you properly distribute the money is through a third party in the form of a health plan. It's the glue that connects the financial aspects of a shared-savings model ACO. Unless legislators make major changes to the laws that currently stand, you probably won't be able to pull an ACO off except through the mechanism of a partner who's handling the plan operation, the distribution of funds."
Wake-up call
Another valuable contribution from insurers is transaction processing, says James. "That's a surprisingly difficult function. Most people don't appreciate how difficult it is until they actually attempt to do it. Then they get a major wake-up call.
"This is a little bit of an internal issue, by the way, because we've started to put together this ACO-type plan. I haven't found another one in the country where they've driven enough detail into it where it could become operationally feasible.
"When you start to build it out this way — focusing on the physicians and the care delivery group — the ACO takes most of the risk."
What if the ACOs try to do the actuarial functions and transaction processes in-house? Won't they be tempted to shove health plans aside?
"The ACO models that we're building are primary-care-as-a-retainer model," says James. "But they also contain a fee-for-service element. You're trying to kind of set the needle so that a physician group doesn't have any incentive to overtreat. It has no incentive to undertreat at the same time. You're trying to balance it a little bit, or at least come a lot closer.
"So in the models that we're seeing, per-visit payment doesn't entirely disappear. It means I'll still have to do transaction processing. We're handling most of the specialty payments and the hospital payments as bundled payments, as part of a comprehensive model. That still requires transaction processing."
Remember IPAs
The ACOs in some sense might wind up resembling the independent practice associations of 15 years ago. Remember what happened to them?
"They all said 'that looks easy,'" says James. "And then they tried to do it and we saw a lot of wreckage beside the road. We saw just how hard it really is. That was a real lesson right there. So you come to appreciate how difficult efficient transaction processing is."
Bowman says many IPAs simply lacked heft. "You can't have an effective capitated model with 5,000 lives. It's not big enough. There was a lack of infrastructure. The providers were taking the responsibility of insurance risk and really didn't have an understanding or a skill set there."
Something else may have been going on as well.
"They were overambitious," says Bowman. "Overambitious in how much they can change practices, how much they control costs. That is similar to what we have now. The only difference is that, hopefully, the providers have at least the hindsight of their experiences with capitation and can take a different approach — the approach being that we will need a partner who will have an understanding of those items and can help us be successful. That's a perfect marriage between the providers of care and the managed care companies."
Heim agrees. "The way that we're trying to go into this now is that it's capitation but without a capital C. The insurance risk is still being borne by the insurance companies, and that's appropriate. It is the [care] management risk that's being borne by the individual practicing physician."
More responsibility for the provider? More power? "Right, but without the insurance risk."
Of course, insurers won't be the only ones bearing the risk, says Marchetti. "In 2009 we led the industry as the first health plan to establish payment policies to waive or limit payment to health care facilities and physicians and other health care professionals for avoidable medical errors. With this policy, we're not simply asking providers to waive payment; we're asking them to engage with us to increase patient safety."
This is in keeping with the reform law. The PWC report notes that "organizations will begin to feel increasing financial pressure to perform well."
Another big focus of health reform is the medical home. Intermountain has been doing these for eight years, and James says that they really work. "But the trick is that you have to embed care management nurses. It works best if you embed a generalist care management nurse in a practice with the physicians, right where the patients come. But to do that you need a minimum of four or five physicians in the office to have enough volume to keep the nurse busy. We have generalist care management nurses that we put at our health plan for those practices that don't have sufficient volume. Now, you're going to lose a little bit by not having them in the office. That contact's important. But it still works better than nothing."
Money
We started off talking about how cooperation is needed to survive, but it can also lead to much more. "Prospering in this decade of regulation and reform is possible," says the PWC study. "It will require organizations to think outside the box and cross the line to partner with those who have sometimes been deemed the enemy. Health reform legislation provides the framework for sectors to work together on long-overdue changes to the cost, quality, and outcomes of care."
The reform law provides more than just a framework, however. "We're talking about putting about a trillion dollars into health care," says Bowman. "While some of that is being funded out of health care, a good portion of that is new dollars coming into the system. If I were leading a managed care organization, or a physician practice, or a hospital group, that would be my focus — try to make sure that I got my share of it and that I was focusing on where those new dollars are being spent, how I am going to service them, and how I am going to meet those new needs."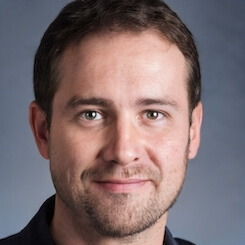 Paul Lendner ist ein praktizierender Experte im Bereich Gesundheit, Medizin und Fitness. Er schreibt bereits seit über 5 Jahren für das Managed Care Mag. Mit seinen Artikeln, die einen einzigartigen Expertenstatus nachweisen, liefert er unseren Lesern nicht nur Mehrwert, sondern auch Hilfestellung bei ihren Problemen.