It might seem to be straight out of science fiction, but there's solid science and engineering behind it
The hand is an engineering marvel. It can extend a finger to use an ATM, securely hold a toddler's hand to cross a busy street, hold and turn a key, pick up a foam cup, and lift a heavy piece of luggage.
Close your eyes. Imagine the loss of your hand, especially your dominant hand. How would your life change? What would you feel? How would you function?
About 25,000 people will lose a hand this year. An additional 61,000 will lose one or more fingers. Roughly 100,000 people in the United States live with an upper extremity amputation.
The technology that seeks to replace the amazing function of the hand has been relatively stagnant for hundreds of years. Some of us remember the TV series from the mid 1970s called The Six Million Dollar Man. Or the Star Wars series where, in a fight with Darth Vader, Luke Skywalker's hand was severed — to be replaced by a bionic hand that worked just as well. But for the contemporary amputee, all that is typically offered is a hook or a cosmetic but nonfunctional replacement.
Technology marches on
That has changed. Technology has advanced so far in the past several decades with the advent of microprocessors, sensors, high-strength plastics, and battery capacity that we really do have a functional equivalent to Luke Skywalker receiving a new hand. And it is not science fiction and it is not experimental. . . . It is real!
The technology behind these prosthetic devices originated in 1963 at the Princess Margaret Rose Hospital in Edinburgh, Scotland as a compassionate response to children affected by the devastating side effects of thalidomide, which caused birth defects and limb deformities. Touch Bionics emerged from this effort. Now, after nearly a half-century of work, a truly amazing, fully functional hand, the i-LIMB Pulse, consisting of five independently powered digits that open and close around objects in an almost miraculous way, is available.
This hand can perform the basic functions: key grip, precision pinch (picking up small objects), finger pointing (touch pad, ATM), power grip (fully closed grip for picking up cans, shopping bags, spherical grasp (holding an apple), hook grip (suitcase or duffel bag), and palmar grasp (reading a book). Sensors in the prosthetic socket contact at very specific points on the remaining portion of the arm to provide control of the hand. These points correspond to parts of the original muscles that powered the fingers of the hand. The prosthesis is attached by suction and results in a nearly normal functional hand.
The i-LIMB Pulse builds on an older technology called the i-LIMB Hand. The latest version improves on the older model by having an aluminum chassis that adds strength, along with an electronic interface that allows the user to use the forearm muscle to increase or decrease by increments the amount of force needed for the desired result (i.e., picking up a key or holding a hand). The software system also communicates directly with the digits so that the hand actually "knows" when to stop increasing the force when holding a foam cup.
Adjustments
The i-LIMB Pulse software allows the patient, with the assistance of a prosthetist, to make adjustments via Bluetooth connection, such as selecting grip patterns, grip strength, and control strategy. Those with atrophied muscles can adjust the gain and threshold settings as well. The software also offers statistical analysis of the wearer's usage patterns to improve training and allows diagnostics to be run on the device digit by digit. A home version of the software allows the patient to modify a few functions such as grip strength or sensor settings without visiting the prosthetist.
A typical user will have enough battery power for two days. Recharging takes 4-5 hours, and can be completed while the user is sleeping.
This hand comes in two sizes, two colors and, of course, right and left models. Of course a covering is needed to protect the sensors and other mechanical parts from the elements or when it needs to be cleaned. The company offers LivingSkin, a high-definition silicone material that resembles human skin by mimicking its three dermal layers. Using a proprietary color-matching technology, LivingSkin can be made to look almost exactly like the wearer's opposite hand.
The i-LIMB Pulse is truly revolutionary, but it does not meet the needs of patients who have lost part of a hand or a single finger or a thumb. Touch Bionics has responded, offering individually-powered and articulated partial-hand and single-digit products, called ProDigits, that are similar in their sophistication as the i-LIMB. The number and types of partial hand loss are almost unlimited, and not all losses can be helped by this technology. The ideal candidate has part of a digit or digits missing at the transmetacarpal level or higher. Numerous combinations can be created, but not all patients can be helped.
Touch Bionics sells the i-LIMB Pulse and i-LIMB Hand through its network of distributors and prosthetists, but provides its partial-hand devices directly to patients. All the company's products are provided on a "buy and bill" component basis. For ProDigits, since each patient is unique and the finished prosthesis is in each case custom-made, the first requirement is to contact Touch Bionics so a complete evaluation can determine need. After the proper healing time for a new injury, molds are taken and the components are assembled. This is followed by training and occupational therapy.
These remarkable devices do create a few concerns for insurers. Artificial hands and digits are not approved by the FDA in the same sense that drugs are approved. They are considered a class 1 device and are simply subject to FDA registration. Thus, there are no safety and efficacy studies required for these devices.
Managed care concerns
There is no published price for this device. Since the components are purchased and assembled and customized, there is quite a bit of cost associated with the completed device. The total cost is tens of thousands of dollars. Several thousands of these devices have been distributed to users around the world. Most insurers, including workers compensation and military payers, have favorable policies for these devices, and the company reports few actual denials.
The company reports that utilization reviewers are sometimes unaware of this remarkable technology or think it is experimental, but let me assure you, Touch Bionics is part of (watch now!) Today's Medicine!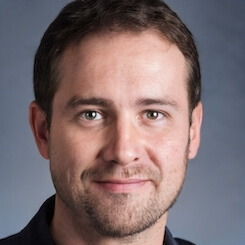 Paul Lendner ist ein praktizierender Experte im Bereich Gesundheit, Medizin und Fitness. Er schreibt bereits seit über 5 Jahren für das Managed Care Mag. Mit seinen Artikeln, die einen einzigartigen Expertenstatus nachweisen, liefert er unseren Lesern nicht nur Mehrwert, sondern auch Hilfestellung bei ihren Problemen.