The Patient Protection and Affordable Care Act provides new initiatives to fight crooks and opportunists
Any meaningful discussion of health care fraud quickly reveals two fundamentally troubling realities. First, this seemingly straightforward topic becomes not one but three, commonly referred to as fraud, waste, and abuse (FWA) — a continuum of sorts without specific boundaries.
Second, there are as many estimations of the magnitude of the problem as there are experts who address it. It is troubling that the generally agreed loss is somewhere between 3 and 10 percent each year — between $80 billion and $270 billion — of 2010's estimated health expenditure of $2.7 trillion.
$500 billion
Of more concern is the conclusion drawn by Malcolm Sparrow, a well-respected expert in health care fraud and a professor at the John F. Kennedy School of Government at Harvard, during congressional testimony earlier this year. Sparrow said that the upper limit may be $500 billion or more.
Sparrow said that "the units of measure for losses due to health care fraud in this country are billions of dollars per year. We just don't know the first digit. It might be as low as one hundred billion. More likely two or three. Possibly four or five. But whatever the first digit is, it has eleven zeros after it…."
Health insurers and government health programs are familiar with this growing problem and its inherent conflict: The fraudsters are often part of their delivery system, e.g., medical providers, including physicians, hospitals, dentists, pharmacies, and other purveyors of health care services. But placing severe penalties on these providers, or even expelling them from their networks, affects the insurers' ability to provide services to their members.
Further, prompt-pay laws and regulations demand rapid and often automated payments of claims that preclude antifraud processes that could prevent and identify fraudulent claims. What was once an isolated matter involving a small percentage of providers and patients has grown into an uncontrolled blight on the industry. The FWA problem is now the domain of not only greedy providers but also professional criminals and not-so-professional opportunists.
Many fraudsters
Because defrauding the health care system has hitherto been a low-risk, high-profit opportunity, it has attracted a list of fraudsters including street gangs, former drug traffickers, organized crime rings of several different nationalities, and rings composed of all types of peripheral medical personnel, patients, and lawyers who sometimes even facilitate the schemes.
What is different now is that with health care reform, officially called the Patient Protection and Affordable Care Act (PPACA), the government has provided the Centers for Medicare and Medicaid Services (CMS) and the Department of Justice (DOJ) with significant new ammunition to help fight and prevent FWA. Note that the law does not require commercial health plans to enact these policies. Nonetheless, experience shows that when Medicare and Medicaid undertake significant changes in medical payment policies and procedures, the private sector often takes advantages of the new tools to contain costs. We need only point out the near universal acceptance of CCI (Medicare's Correct Coding Initiative) unbundling rules and Medicare payment guidelines that have become industry standards in private sector plans. Assuming that commercial payers will enact some of the changes imposed on public programs, we should review the changes most likely to be implemented.
Let's consider three general and very important global provisions: More money set aside for fraud fighting and prevention; more data sharing and aggregation of existing data; and an implied shift from a pay-and-chase model to a preventive model of fraud control.
To fight fraud, these bills provide an additional $350 million over the next 10 years through the Health Care Fraud and Abuse Control Account (HCFAC). Funds are allocated more aggressively in the initial years with lower annual distributions in the later years. More assets dedicated to funding fraud-fighting efforts should result in increased recoveries and detection, and hopefully these additional allocations will fuel more preventive approaches.
One of the greatest effects of the legislation may be the mandating of an expanded "integrated data repository" to incorporate data from all federally supported health care programs, including at least Medicare, Medicaid, and Tricare. One hopes that the government will see the wisdom of sharing this database with private payers.
Indeed one of the most effective tools for fighting fraud would be an all-payer database that would be a universally shared asset for both privately funded plans and public programs. Currently, a fraud fighting limitation affecting both sectors is an incomplete perspective of the total billing pattern and history of all providers vis a vis all payers.
To illustrate, consider physician office visits which are partially defined by minimum face-to-face time practices set by CPT codes 99211-99215 that vary from less than 15 minutes to an hour. When payers detect a provider billing what could be seven hours of office visits in a day across the subset of patients covered under their plans, the immediate question arises: "Is that possible, because we know this provider must have more patients than those covered by our policies; therefore are we being overbilled?" Short of an audit of provider files, there is no way to determine this.
Nonetheless, with a comprehensive database of all of that provider's claims for every date of service, this and many other questions could easily be answered.
Special funding
While the current bill requires no specific prepayment fraud detection initiatives, the Obama administration has directed multiple agencies to review and report on prepayment fraud prevention initiatives that are in place and are planned over the next few months. Also, the bill authorizes special funding to government and private industry partnerships to explore new ways to prevent and detect fraud. As we move forward, some of these trial initiatives may prove effective and become permanent.
Specific anti-fraud initiatives of the legislation include:
Return of overpayments — Providers will now be required to return duplicate or incorrect payments within 60 days of receipt or be subject to provisions of the False Claims Act. Providers often retained these errantly paid funds until they were audited.
Payment suspensions for suspected providers — This allows additional payments to be suspended for providers suspected of wrongful and possibly fraudulent billing practices. This was previously not allowed as Congress had suspended random and nonrandom prepayment review in recent years.
Kickbacks regarded as false claims and subject to False Claims Act — The antikickback statute provides criminal penalties for entities that knowingly offer, pay, solicit, or receive bribes or kickbacks to induce business from federal care programs. Exclusion from participation in Medicare and other federal health care programs and prosecution under the False Claims Act may also be pursued.
Time limits on submissions of claims — Mysteriously, providers could submit claims to Medicare for up to three years after the date the service was provided. The new law limits the period to one year.
More severe penalties — Both fines and prison terms for health care fraud perpetrators are increased. Low fines and short jail sentences will be a thing of the past.
Disclosure of self-referrals — The Department of Health and Human Service and the Office of Inspector General ( HHS and OIG) are required to develop self-reporting protocols for violations related to the Stark "self-referral" requirements. If providers refer patients to facilities, such as labs or outpatient facilities, that they own, specific reporting requirements will be enacted for referrals of Medicare and Medicaid patients to prevent and monitor conflicts of interest. Private payers may add similar requirements that could be especially beneficial in auto and workers compensation medical claims.
Requirement to use a standard NACI referral form for suspect providers — This requires HHS to request that the National Association of Insurance Commissioners develop a uniform report form for private insurers to use in referring suspected fraud and abuse to state insurance departments.
More screening of providers — Credentialing of network providers is routinely done by private health care plans but, historically, CMS has been mostly ineffective at establishing the legitimacy of providers enrolled in the Medicare system. In evidence is the constant stream of reported fraud schemes by providers of durable medical equipment in Florida and California, who steal millions of dollars from the Medicare system. Now HHS can determine the level of screening required for provider enrollment with respect to the risk of fraud, waste, and abuse that class of provider represents.
Endless battle
PPACA mandates many new antifraud initiatives for government health care programs. The private sector will adopt some of these initiatives. Clearly, anything done to curb FWA in the health care system is welcome news to all consumers. In reality, until government and private health care payers agree to share claims data to create comprehensive databases of health care claims and services, the system will still be open to manipulation by opportunists and criminals. True reform and control will only come when there is a commitment to the prevention of fraud, and prevention can be most effective when consumers, providers, and payers all agree that paying claims quickly at the expense of accuracy can no longer be sustained at the expense of hundreds of billions of dollars every year.
Reform makes the penalties for fraud more severe. Low fines and short jail sentences will be a thing of the past. To make this work more effectively, however, government and private payers need to share claims data.
MANAGED CARE 
July
2010
. ©MediMedia USA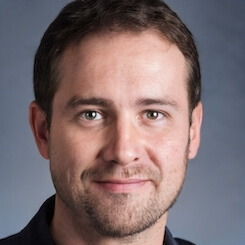 Paul Lendner ist ein praktizierender Experte im Bereich Gesundheit, Medizin und Fitness. Er schreibt bereits seit über 5 Jahren für das Managed Care Mag. Mit seinen Artikeln, die einen einzigartigen Expertenstatus nachweisen, liefert er unseren Lesern nicht nur Mehrwert, sondern auch Hilfestellung bei ihren Problemen.