Blue Cross & Blue Shield of Oklahoma puts the emphasis on outcomes, rather than processes, and sweetens the pot with bonuses
A patient-centered medical home pilot project that just got under way in Oklahoma aims to scale Better Outcomes Mountain and ford Less Costly River partly by acknowledging that physicians need some leeway in how they practice.
The effort — launched July 1 — involves 45 physicians at a Tulsa clinic that serves about 20,000 health plan enrollees. The companies involved, Blue Cross & Blue Shield of Oklahoma and Medecision, a disease management software vendor, recognize that doctors sometimes need to wander beyond the boundaries of best-practice guidelines if they think it's necessary. The physicians will have more freedom to practice because the pilot project is oriented toward outcomes rather than process.
"Even though all of a payer's care plans are based on evidence-based medicine there are still some gaps," says Scott Storrer, Medecision's president and chief executive officer. Medecision is a subsidiary of Health Care Service Corp., an insurer created by a consortium of Blues plans in Oklahoma, New Mexico, Texas, and Illinois.
"Providers are accepting this software because it offers the freedom to bring their own professional judgment into play to achieve the best outcome for their patients," Storrer says.
Better pay
In addition, says Joseph R. Cunningham, MD, medical director for medical services at Blue Cross & Blue Shield of Oklahoma, participating physicians will be the beneficiaries of the plan's effort to improve the physician pay structure.
"It's partly based on the relative value unit (RVU) that determines our current fee schedule and will be unchanged from current contracts the first year, pending time for benchmarks to be developed based on first-year metrics," says Cunningham.
There will be two immediate revenue-generators for physicians, he adds. One involves closing gaps in care. For instance, if the insurer notices that a 52-year-old woman has not completed a mammogram, or a man about the same age has not received a PSA blood test as the physician ordered, that member's physician will be notified.
"The doctor will contact the patient to discuss the importance of these screenings and encourage the patient to get the test as the physician directed," says Cunningham. "The physician will receive a dollar value reimbursement for every gap that is closed."
The second immediate revenue generator involves enabling e-visits — online interactions through a secure system — for conditions that can be treated without an office visit. Cunningham says that conditions such as sinus infection, bronchitis, or urinary tract infection could be diagnosed in this manner. Patients who exhibit symptoms of more complex conditions will be directed to make an appointment.
Doctors will respond to the patient through a secure online system, say Cunningham, and there shouldn't be any liability issues. "Only certain conditions will be available to be seen through this e-visit. More complex conditions or conditions that have more severe symptoms will require an in-office visit."
There will also be five metrics that will be monitored over the course of the year. The physician's rate per RVU will rise if improvements are seen. The metrics include number of nontraumatic, nonemergent ER visits. This can be lowered through better patient education and improving ambulatory care access, says Cunningham.
The next metric will be the number of ambulatory care sensitive admissions. "ACSAs are conditions for which inpatient hospital admissions could potentially be avoided through better outpatient care," says Cunningham.
Physician income reimbursement will also rise with appropriate increases in generic drug utilization.
"Americans are using more prescription drugs to prevent and manage health conditions than ever before, and those drugs are more expensive than ever before," says Cunningham.
The fourth metric is medication compliance. Through claims data, Blue Cross & Blue Shield of Oklahoma is able to identify members who are not refilling their medications as ordered by their physician. Access to this information will allow physicians to educate noncompliant patients, and increased medication compliance should improve outcomes, says Cunningham.
The fifth metric is a review that ensures that a physician who is already aware of potential gaps in care and working to close these gaps will be rewarded.
"Some physicians may be practicing excellent medicine and have few or no gaps in care for their patients," says Cunningham. "This metric is designed to benefit them for being proactive in their practice."
Success will hinge in large part on the technical know-how Medecision brings to the effort, says Storrer. "We've seen situations in which an individual has up to seven different treating physicians. Through our clinical summary, we can deliver to each of those seven providers more robust clinical data and decision support so they're all working with the same information."
Personal story
Storrer knows from experience that there is a critical need for the system to combine comprehensive patient data with evidence-based clinical analytics, as well as the good judgment of physicians.
His mother suffers from MS, and has followed her doctors' instructions for decades. "All evidence-based medicine," says Storrer. "It hasn't been until the last 10 years that we've found physicians who have taken a really creative approach to treating, and she's doing much, much better. I think that happens all over the country." In other words, following evidence-based protocols is important, but seeing where to deviate from them successfully, in terms of outcomes, is important too, and doctors who do that should not be penalized.
The people behind the project hope it saves a lot of money, though they are not able to provide dollar figures at the moment because they do not have final compensation amounts available.
"If you look at the actuarial science, at the end of the day it's actually cheaper," says Storrer. "The system supports better health outcomes; insurers will reimburse physicians who are driving the best results at higher levels.
"Averting just a few ER visits or readmissions essentially pays for the primary care reimbursement. The economics hold together, and if the outcomes are there, then that's what's most important."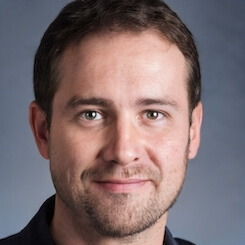 Paul Lendner ist ein praktizierender Experte im Bereich Gesundheit, Medizin und Fitness. Er schreibt bereits seit über 5 Jahren für das Managed Care Mag. Mit seinen Artikeln, die einen einzigartigen Expertenstatus nachweisen, liefert er unseren Lesern nicht nur Mehrwert, sondern auch Hilfestellung bei ihren Problemen.