Contesting rising health insurance premiums has become a favorite tactic for a variety of high-profile state political figures scattered around the country this year. Now the federal government is stepping up with $250 million — spread over five years — to help finance creation and improvement of systems of premium analysis for state regulators just as they're boning up on their new powers to manage upcoming insurance exchanges that will serve millions of consumers.
The health care reform bill passed earlier this year requires insurers to explain to state and federal regulators how they can justify "unreasonable" — that word is in the law — rate hikes, without defining what exactly constitutes an unreasonable increase. Once the insurance exchanges ramp up in 2014, insurers who run afoul of regulators can be barred from a service that could become the primary health insurance shopping center for an estimated 24 million Americans. And some of the biggest states in the country — including California, New York, Massachusetts, and Pennsylvania — aren't waiting for new powers to govern the exchanges. They're already drawing a line in the sand over what some state elected officials claim is pure price gouging.
"These things run in cycles," says Brenda Gleason, a consultant and president of M2 Health Care Consulting. "Everybody in the health care system takes a turn at being the bad guy, and it's the health insurers' turn."
Faced with the growing clamor over premium hikes as well as the prospect of new and much tougher federal regulations to follow, several of the country's biggest insurers have been lobbying the Department of Health and Human Services to take a manageable approach when it comes to spelling out the fine print that will be used in managing rate reviews. Aetna, UnitedHealth, and other insurers have offered up detailed suggestions on how the states and the federal government should handle premium reviews, and they say that if relations between regulators and insurers degenerate into a high noon showdown over premiums, the fracas could wind up bankrupting some insurers and driving others from unprofitable markets.
Some leading Democrats in Congress, though, clearly see the new federal support to improve the state rate review process as an open door to tougher enforcement.
Insurers seek a moderate path
While big states like Massachusetts and California have ample experience with rate reviews, says Gleason, for many of the states around the country the fresh injection of funds should allow for more basic footwork, like hiring actuaries to crunch the numbers.
"The trick here is that costs are going up; that's what the insurers are going to say, and it's true," says Gleason, author of What We Don't Want to Hear About Health Care: It's All Our Fault — 8 Things We Can Do to Fix the System (http://bit.ly/94ol0g).
"From Aetna's perspective we want the best possible relations with our regulators at all levels," says Mohit Ghose, the company's vice president for public affairs. "We need to make the system work."
Aetna wants the federal government to make it clear that the new law doesn't provide the feds the authority to declare rates unreasonable; that power — along with the regulatory muscle to approve or deny rates — lies with the states. And new requirements on health plans' medical loss ratio, dictating how much revenue has to be devoted to health care costs, should be a key gauge of how reasonable a plan's rates are.
"If the anticipated MLR that the insurer has filed falls within the applicable MLR requirement as adjusted for credibility, it would be deemed reasonable," writes Aetna's Steven B. Kelmar, senior vice president of government affairs and public policy, in a letter to HHS. And the insurer warns that even the most efficient insurer will face years when the 80 percent MLR minimum for the individual and small group markets can't be met. "By reviewing the actuarial certification, states may see that there was a solvency or other important reason for the premium rate increase — even though the insurer did not satisfy the MLR."
Arbitrarily ignoring market realities will only endanger plans, Kelmar adds, driving some insurers to declare bankruptcy and others to pull out of markets. It would be better to call out plans for unreasonable premium increases if a plan has shown a pattern of unreasonable behavior, he says. And large groups should be excluded from the review process.
UnitedHealth, for its part, blamed the rising tide of insurance claims for rising premiums. Any rate review system put in place by the feds and states needs to take into account the fact that health plans account for only a small part of the overall cost of health care.
Underlying cost pressures
"As the [National Association of Insurance Commissioners] and many other independent commentators have pointed out, consumers also need to understand that rate review — without attention and action on these underlying cost pressures across the health care system — will do little to achieve the goal of making health care more affordable," writes Gail Boudreaux, president of United Healthcare, in a petition to the feds. "According to the Congressional Budget Office (CBO), just 7 percent of each year's health spending is on administration and the net cost of private insurance.
"We believe that all rates developed in compliance with the new MLR requirements by a credentialed actuary and in compliance with existing state regulations should be deemed to be reasonable," says Boudreaux, adding that states also have to take into account solvency requirements when considering a rate hike.
Insurance premiums, though, have become a potent political issue, a trend that bodes ill for insurers trying to influence the regulatory process.
Train wreck coming?
In mid-June, Pennsylvania Gov. Edward Rendell accused insurers — including heavyweights like Independence Blue Cross, Aetna, and UnitedHealth — of gouging consumers with stinging rate hikes, opening an investigation of nine insurers while accusing them of "trying to get the highest possible rates before the federal reforms take effect."
In New York, Gov. David Paterson inked new legislation in mid-June that gives state regulators 60 days to inspect proposed rate hikes for small employer and individual policies. The new law also upped the state's mandated MLR on small employer and individual policies to 82 percent from a longstanding 75 percent for small employers and 80 percent for individual plans.
Earlier in the year, Massachusetts veered from its policy of reviewing rate hikes after they take effect to hurriedly throwing up a regulatory barricade to a slate of scheduled premium hikes. The state's avowed intention was to brake premium increases so they fell more in line with health care inflation. The insurers, though, made it clear that the stricter approach would probably cause some severe financial distress. And that distress became apparent in June, when the state launched an investigation into the financial strength of three insurers, including Blue Cross & Blue Shield of Massachusetts, according to a report in the Boston Globe.
In messages to state officials, Robert G. Dyna, deputy insurance commissioner for financial analysis, warned of an approaching train wreck.
"We recently placed three Massachusetts [insurers] under administrative oversight and plan to assess the situation and most likely will be placing more companies into administrative oversight in the next few weeks," he wrote. "The prospect of these companies' surviving is called into question under a rate cap scenario."
---
Our most popular topics on Managedcaremag.com
---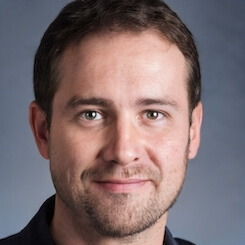 Paul Lendner ist ein praktizierender Experte im Bereich Gesundheit, Medizin und Fitness. Er schreibt bereits seit über 5 Jahren für das Managed Care Mag. Mit seinen Artikeln, die einen einzigartigen Expertenstatus nachweisen, liefert er unseren Lesern nicht nur Mehrwert, sondern auch Hilfestellung bei ihren Problemen.