Immunizations are a good deal for public health, but their growing number and rising costs pose a challenge for plans that must pay doctors for administering them
It's not the kind of truism you stitch in needlepoint and hang on the wall, but in health care almost every opportunity is also a problem. And the growing number of recommended immunizations for both children and adults — a golden opportunity to realize managed care's dream of keeping more people well more of the time — is also a growing short-term financial headache for health plans.
This winter, for example, when the Centers for Disease Control and Prevention recommended that Merck's Gardasil HPV4 vaccine be considered for boys and men ages 9 to 26 to prevent genital warts and curb the spread of the virus that causes cervical cancer in women, there was an almost audible shiver. Granted that the CDC hasn't yet added the three-dose series of $120 shots to its firmly "recommended" list for males as it has for females (and even females' adherence is far from universal), observers still wondered: "Where's the money going to come from?"
Carol Lee, president and CEO of the California Medical Association (CMA) Foundation, says her group is working on a cervical-cancer initiative. In the process, she has talked to health plan leaders about vaccinations and the new health reform law's requirement that such preventive services be provided without copayments. The plan execs, she says, "are concerned about their increased costs, and they're right — it will increase costs," she says. "The theory is that providing more preventive care will mean lower costs long-term. But plans are businesses, and they're not going to see those savings right away."
Should the HPV4 vaccine be given to all boys as well as all girls? Goldsboro, N.C., pediatrician David Tayloe, MD, immediate past president of the American Academy of Pediatrics (AAP), believes it should. "Our state has told us we can give it to boys," he says, "and though it's been slow to catch on in our office, it makes perfect sense. HPV is a sexually transmitted disease, and it's the cause of cervical cancer, and it's going to be passed around from boys to girls. We might as well wake up and smell the coffee."
Trouble is, the nation's roster of recommended immunizations to prevent disease — for both children and adults — is becoming a costly brew. "When I came into practice, you gave the measles-mumps-rubella vaccine, the diphtheria-tetanus-pertussis vaccine, the polio vaccine and that was all," says Tayloe.
It's different today. CDC figures show that while all of a child's recommended vaccines from birth through age 18 cost just $70 in 1990 and $370 a decade later, they now total $1,195 for a boy, while for a girl (for whom HPV4 is a must) they are $1,483.
The costs of caring for these kids, of course, fall indirectly on the health plans that carry them on the rolls. "Our costs for vaccines are rising, particularly for newer vaccines," says Doug Hadley, MD, medical officer and director of the coverage policy unit for Cigna. "We expect them to continue to rise at or above the medical inflation rate."
Why physicians complain
The persistent national trend implies upward pressure on premiums, never a popular prospect even in plusher times. And it has been accompanied by a growing chorus of complaints from the people who, along with the government, do most of the direct vaccine-buying: participating doctors.
"Insurance companies pay primary care physicians either at cost or barely above the cost of administration for each vaccine we give, with no allowance for contribution to the overhead necessary to keep an office running," wrote San Antonio pediatrician Lindsay Irvin, MD, last year in an "open letter" to President Obama in the San Antonio Express-News. She stated that she was caught between insurance companies "who reimburse however they want and can change their rate of payment without warning at any time" and drug companies "many of whom have a monopoly on each specific vaccine."
Indeed, there is evidence that many doctors are feeling the pinch. In a survey of 1,280 physicians reported in the December 2008 Pediatrics, Gary Freed, MD, MPH, of the University of Michigan School of Public Health found that nearly half had at some time delayed purchase of a vaccine because of its cost, and 11 percent said they'd considered giving up administering vaccines because of inadequate payment. "If cost drives pediatricians and family-practice physicians out of the immunization business . . .," wrote the Atlanta Journal-Constitution editorial board when the study came out, "the fear is that public health clinics might be overwhelmed. That in turn could lead to new outbreaks of childhood diseases."
Irvin sounds the same warning note: "Ultimately what we're going to see is a resurgence of disease."
Other doctors, however, are more sanguine. "Immunization is a very profitable service that I offer — but I've found that you have to shop around," reports Joel P. Karasek, MD, a solo pediatrician in St. Joseph, Mo. By signing up to purchase his vaccines through a national co-op called the Pediatric Foundation (and thereby agreeing, when there is a choice, to steer his business to the products of Merck and Sanofi Pasteur) he is able to buy vaccines at prices that usually allow his health plan payments to cover his costs and time with a comfortable margin. And when proffered payment levels aren't adequate, he gets them raised. Says Karasek, who contracts with "everybody who comes along": "We talk to our plans and let them know what our costs are. We've been successful in every instance in getting them to increase their reimbursement."
Such persuasive powers may differ from place to place, of course, depending on local market realities. Prices and payments do vary. According to another study published in Pediatrics in which 76 private practice doctors described their vaccine-buying practices and vaccine payments, the difference between the maximum and minimum prices from manufacturers for specific vaccines varied from as little as $4 per dose to more than $30. And the variation between top and bottom payment to physicians for individual vaccines ranged from $8 to more than $80.
What the doctor ordered
"Some insurance companies pay really well and some don't," agrees the AAP's Tayloe. "As insurance companies have kind of taken over all of medicine — some good and some bad — we've had to work with them for every penny we squeeze out," he says.
In the old days, Tayloe would bill for well-baby visits at a price that would cover his cost and overhead for injections and the staff time and facilities it took to give them. Then administration fees came in when the federal Vaccines for Children program was launched in 1993. Today that program furnishes vaccines free to doctors for Medicaid patients (thus permitting no markup on the vaccines themselves) and pays doctors a small fee, usually less than $10, for giving a shot.
In a pediatrician's lament, Tayloe contrasts that fee with the $21 the federal government gives doctors for the "low-maintenance procedure" of giving immunizations to oldsters under Medicare. "Now, think about giving children vaccines," he says. "They are screaming, it often takes two nurses to hold down the children over the age of 1, and their parents have read all this garbage from Jenny McCarthy [prominent vaccine skeptic] about how vaccines cause autism. It's a multifactorial pain in the neck." And besides buying the vaccine product or receiving it free, he adds, doctors "have to store it, inventory it, and insure it. Because if that refrigerator goes out during the night and you lose your vaccine, you have to have really good insurance or you're just slam out of luck."
The doctor explains that there are three widely quoted price levels for each vaccine: the "average sales price" (ASP), the "average wholesale price" (AWP) and the CDC list price. "Medicare pays physicians either AWP or ASP, depending on the product," he says, adding that the government has resorted to these "low-ball" numbers partly because "some doctors have abused Medicare in drug-purchasing schemes. But these are kind of stale numbers. The CDC list price is regularly updated."
List price
According to Tayloe, AAP research shows that administration adds from 17 to 28 percent to the product price. "We think the CDC list price plus 17 to 28 percent is a fair way to do business," he says. So, health plan execs, take note: That's how to keep doctors happy — though it doesn't explain what to do if your competitors are getting away with paying less and your shareholders wonder about your generosity.
"We're not trying to make an unconscionable profit on this thing," says Tayloe. "But we've got to stay in business."
Says Cigna's Hadley: "We've set up a national fee schedule that takes into account physicians' office inventory cost for vaccines, over and above the manufacturer list prices." He adds that his company's vaccine payments have won "strong physician support" from the AAP and the American Academy of Family Physicians.
Experts say that immunizations are one of medicine's great success stories, and that story continues. "There are some fascinating new vaccines in the pipeline, many of them related to cancer," says Lee of the CMA Foundation. So, is an ounce of prevention still worth a pound of cure — or maybe a little more?
Musical chairs
"Well, it probably is at Kaiser Permanente, and maybe a couple of other plans, and maybe at a given employer," says Walter Kopp, CEO of San Francisco-based Medical Management Services, which helps hospitals, health plans, and medical groups manage their relationships. (After inviting and receiving e-mailed questions, Kaiser declined to speak to us for this article.) "But with employers switching health plans quite often, some plans argue that the investment they make today may not benefit them a year from now, because they may no longer have that employer signed up." It's the old musical-chairs phenomenon.
Still, Kopp doesn't share Irvin's alarm about the present situation. "If you look at the way health plans regard their overall investment, in terms of its value to the patient — where, say, prenatal vitamins are perhaps the most cost-effective things they buy, while the least cost-effective might be care in the last week of life — immunizations rank pretty high on the list," he says.
Kopp thinks the vaccine-cost squeeze on physicians will become less of a problem simply because more and more physicians will become employees of larger "coordinated, integrated, and accountable" provider organizations better able to manage the efficient purchasing and maintenance of vaccines.
Paradoxically, however, it was going solo that prompted Karasek of Missouri to study up on the vaccine-cost situation and "shop around," he says. "I was scared about it when I went solo about five years ago," he recalls, "because the practice I was in before had been having trouble with that."
Growing complexity
Look for the vaccine cost picture to grow more complex in coming years. While most health plans cover the standard recommended immunizations, new targeted products at higher costs will threaten to bust the budget unless, as is already happening in some cases, they are covered by way of a nonstandard vaccination benefit. And the issue won't be a challenge just for pharmacy directors and bean counters, but also for government relations types, as state governments eager to improve the public health — and not always hip to unintended consequences — slap new legal requirements on health plans' coffers. (In the article above, read about such a bill set to be voted on soon in California.)
Vaccines and what they can do really are good news for U.S. health care, and for the insurers that provide it.
But whoever coined the well-known upside-down slogan had a point: Every silver lining does have a cloud.
2010 represents minimum cost to vaccinate a child (birth through 18); exception is no preservative influenza vaccine, which is included for children 6–47 months of age.
HPV excluded for boys because it is not routinely recommended by the ACIP.
Federal contract prices as of February 1, 1990, September 27, 2000, and April 6, 2010.
Source: Centers for Disease Control and Prevention
Vaccination by the numbers
How vaccines save
Who administers vaccines to kids?
Sources: American Academy of Pediatrics, Centers for Disease Control and Prevention
How plans cover adult vaccines
Coverage by health plans of vaccines recommended by the Advisory Committee on Immunization Practices
Vaccine
% of plans that cover it in 75%–99% of products
% of plans that cover it in all products
Measles, mumps, rubella
14.3
81.5
Influenza
14.3
81.5
Human papillomavirus
14.2
81.6
Pneumococcal
14.3
81.5
Hepatitis A
13.9
81.5
Hepatitis B
14.3
81.5
Meningococcal
13.8
82.0
Zoster
13.2
82.5
Tetanus, diphtheria, pertussis
14.3
81.5
Varicella
14.3
81.5
Source: America's Health Insurance Plans, 2008 Adult Immunization Survey
Vaccines and their costs: 2 experts weigh in
Guthrie Birkhead, MD
Chair, National Vaccine Advisory Committee, and deputy commissioner, New York State Department of Health, Office of Public Health
MANAGED CARE: Is there a crisis in the cost of vaccinations?
BIRKHEAD: I don't think I would characterize it as a crisis, but it's one of the challenges we face in trying to assure access to vaccines. Certainly the cost of recommended vaccines on a per-child basis has increased.
MC: Some physicians say they don't get paid enough to make it worthwhile to continue giving vaccines. And some health plans say they can't afford to pay more at a time when the nation is worried about health care costs going through the roof. Who's right?
BIRKHEAD: Probably both are right. Certainly the new vaccines are a great boon for health and ultimately are cost-saving because they prevent disease. At this point, I don't think we've seen a decrease in coverage of the traditional childhood vaccines because of cost, but it's true that new vaccines may be delayed in their implementation because of cost concerns.
MC: You mention that vaccines can be a long-term cost saver. But I keep hearing that health plans can't reasonably plan on benefiting financially three or four decades into the future, because today's patients may be long gone from their rolls by then.
BIRKHEAD: It's true that people switch plans. However, we're moving into an era where most people will have some kind of health coverage. So plans may see that even if the same patients aren't in their plans in five years, other people who are vaccinated will be. The National Vaccine Advisory Committee issued recommendations on this area, with participation from America's Health Insurance Plans (AHIP), and we came up with a recommendation for voluntary first-dollar coverage of all ACIP-recommended vaccines [that is, those recommended by the Centers for Disease Control and Prevention's (CDC) Advisory Committee on Immunization Practices] for children and adolescents. And AHIP also advised member plans to cover the H1N1 vaccine. So at least the national organizations representing managed care plans have seen the wisdom of this. They're always averse to mandates, but they have recommended that plans voluntarily provide this kind of coverage for vaccines, and the same would apply to adult vaccines. And if you actually sit down and look at the cost to premiums of covering vaccines, on a per-member, per-month basis, it's very small.
MC: If you could tell health plans one thing about the challenges that lie ahead in terms of providing and financing vaccines, what would it be?
BIRKHEAD: Plans need to view vaccines as a part of primary preventive care, and they should be covered without barriers for everybody. We need to educate employers about that too, since they purchase a lot of health insurance. If you're not providing vaccinations, you're not really providing a full service to your customers.
Terri Bernacchi, PharmD
Senior principal at IMS Health and founder of Innovative Health Strategies Inc., which advises pharmaceutical manufacturers on their pricing and rebate agreements
MANAGED CARE: How does a health plan decide what vaccines to cover?
BERNACCHI: Usually it's a combination of what the plan sees as medically necessary, what's mandated by the state, and what's demanded by the competitive market.
MC: How does a health plan decide how much to pay for giving a vaccine?
BERNACCHI: In theory, the plan reimburses the provider for the product's acquisition cost; for a small holding cost for bringing the product in and storing it and potential waste; and for the cost of administering it, including overhead. That varies, of course, by provider.
MC: Are there different state mandates that spell out what vaccines must be provided or covered?
BERNACCHI: Yes. Rules and mandates on vaccines vary widely — although most states try to follow the Centers for Disease Control and Prevention's recommendations. Border practices may have difficulties in creating a normal pricing pattern because of differences between the states.
MC: How are payments for delivering vaccinations determined?
BERNACCHI: Reimbursements are based on the contract between the physician and the health plan. The Center for Medicare and Medicaid Services, for example, uses the "average sales price" (ASP) to set Medicare vaccine payments, which are approximately 106 percent of the ASP. That's a pretty small margin.
MC: Could health plans use the "CDC list price," plus a percentage for administration, as the basis for paying doctors for providing immunizations, as David Tayloe, MD, a former American Academy of Pediatrics president, recommends? (See main article.)
BERNACCHI: Yes, plans could use the CDC list price plus a percentage or a flat fee for administration if they chose. The thing is, these fees are baked into their actuarial formulas and it is not advantageous to them to pay more than they are already paying.
MC: So, when it comes to an array of vaccines that is growing and getting costlier, is an ounce of prevention still worth a pound of cure?
BERNACCHI: Alas, health plans continue to think in terms of coverage years, not coverage decades. Their actuarial planning cannot expand decades into the future — by the time the benefit is realized, the patient would have moved on to another plan or had another disease evolve. Another problem, to be fair, is the cost manufacturers face in developing and marketing these products. And the market has grown accustomed to the relatively low cost of older agents. Of course, there are fewer vaccine manufacturers today; because of consolidations, mergers and acquisitions, and liability concerns, many companies have already gotten out of that part of the market.
California weighs new vaccine-cost coverage requirement for health plans
The cause of giving immunizations to kids sounds unimpeachable, and a good cause draws politicians like honey draws flies. Case in point: California, where state legislators are considering legislation, first introduced last year, that would require health plans to pay doctors for the full costs of administering vaccines. The bill would join a growing array of vaccine-mandate legislation in the states.
The Golden State already requires health insurers to cover recommended immunizations. But the California Medical Association (CMA), which backs the bill, says "most health plans and health insurance companies don't pay the entire cost of providing vaccines." The doctors' group contends the status quo leaves California MDs with an ugly three-way dilemma: "not offering the vaccination at all, subsidizing the cost or passing the costs on to parents." The perceived danger: Kids may go without needed shots.
Not so fast, says the California Association of Health Plans (CAHP), noting that "health plans do not typically pay directly for the cost of physician staffing, overhead, or medical equipment. These are considered expenses that are part of the overall negotiated rate for providing medical services.
These costs are generally factored into provider reimbursement, and requiring otherwise we consider interference in health plan capitation contracts with providers."
The perceived danger here, in the words of CAHP spokeswoman Nicole Evans: "an adverse effect on premiums" — at a time when controlling health care costs is top of mind nationally.
The proof of the pudding, says Evans, is that the bill would exempt the California Public Employees Retirement System (CALPers) from the new requirements — what's good for the private goose isn't so good for the public gander.
At issue, specifically, is Assembly Bill 2093, which would amend Section 1367.36 of the state's Health and Safety Code. Here are key provisions:
Existing law: Requires plans to cover immunizations.
The bill: Would require payment "not less than the actual cost of acquiring the vaccine plus the cost of administration." Acquisition cost would mean the CDC list price "plus reasonable costs associated with shipping and handling," while payment for administration would be pegged to the Medicare physician fee schedule in Section 1395w-4(b)(1) of Title 42 of the United States Code.
Existing law: Bars inclusion of vaccine purchase costs in risk-based contract provisions "that are not part of the current contract."
The bill: Would prohibit plans from requiring doctors to assume financial risk for vaccine-buying whether or not it's part of the current contract.
Existing law: Bars the inclusion of vaccine acquisition costs in a physician's individual capitation contract.
The bill: Would also bar the inclusion of vaccine administration costs in these individual capitation contracts.
Teresa Stark, the CMA's associate director in government relations, expects Assembly Bill 2093 to reach Governor Arnold Schwarzenegger's desk by August or September.
Timothy Kelley was editor of Managed Care from 1995 through 1997. He can be reached at TKelley@ManagedCareMag.com.
---
Our most popular topics on Managedcaremag.com
---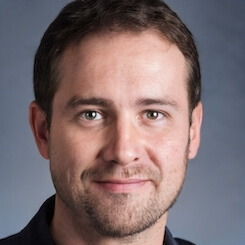 Paul Lendner ist ein praktizierender Experte im Bereich Gesundheit, Medizin und Fitness. Er schreibt bereits seit über 5 Jahren für das Managed Care Mag. Mit seinen Artikeln, die einen einzigartigen Expertenstatus nachweisen, liefert er unseren Lesern nicht nur Mehrwert, sondern auch Hilfestellung bei ihren Problemen.