The search for an acceptable oral MS drug may be over if fingolimod (Gilenia) survives an FDA review this fall
A head-to-head trial pitting the pioneer multiple sclerosis (MS) drug, Avonex, against an investigational oral product demonstrates that an oral product is superior to both placebo and Avonex for those suffering from MS. The FDA Peripheral and Central Nervous System Drugs Advisory Committee voted that this drug be approved (21 votes for, 3 against) as first line therapy for relapsing forms of MS.
MS affects about 350,000 people in the United States. There are four basic presentations of MS, the most common being the relapsing form. The exact cause of MS is unknown, but what is known is that the myelin sheath, an insulating cover surrounding nerve axons, is damaged by an immune action leading to damage to the brain and spinal cord. This damage, which can be seen on MRI scans as a "lesion," leads to visual disturbances, muscle weakness, coordination difficulties, and memory and cognition problems. It most commonly occurs in people ages 20-40.
There is no cure for MS. The strategies for treating MS include: reducing the number of attacks, reducing the number of lesions observed in MRI scans, slowing the progression of disability, and improving the speed of recovery.
In 1993, interferon beta-1b (Betaseron) became the first drug to receive FDA approval for treating MS. There are now three other branded interferons also approved by the FDA: Rebif, Avonex, and Extavia.
Research has led to drugs with alternate mechanisms of action. These include glatiramer acetate (Copaxone), thought to work by altering T-cell activation and differentiation; natalizumab (Tysabri), which disrupts integrins and prevents transmigration of leukocytes across the endothelium into inflamed parenchymal tissue; and the rarely used alkylating chemotherapeutic mitoxantrone (Novantrone). All these medications require injection or infusion.
For many years there have been attempts to develop an effective oral drug to avoid all of the problems of parenteral administration. Soon that dream may be a reality!
Fingolimod
On June 10, the FDA advisory committee recommended approval of the investigational treatment fingolimod (brand name Gilenia), under development by Novartis for relapsing MS. Fingolimod is a small molecule that is administered orally once per day. The full FDA is expected to review this product in the fall.
Of course, fingolimod was compared with a placebo, but perhaps in part because of managed care's continued focus on comparative effectiveness, it was also compared with the pioneer drug interferon beta-1a (Avonex). In both pivotal trials, fingolimod showed superior efficacy in reducing relapses and brain lesions.
Fingolimod is derived from the fungus Isaria sinclairii. The compound is a structural analog of sphingosine and binds to the sphingosine-1-phosphate (S1P) receptor, which is found on various human cells. Originally tested at much higher doses as an antirejection drug for kidney transplant (it failed to demonstrate an efficacy/safety benefit), the agent was then redirected at multiple sclerosis.
The mechanism of action of fingolimod is thought to be a dose-dependent reduction of all main subsets of circulating lymphocytes (B cells, CD4+ and CD8+ T cells). This reduction occurs within a few hours of the first dose.
Agonist effect
The reduction occurs as a result of the sequestering of lymphocytes in lymph nodes. This effect is attributed to the agonist effect that the S1P receptor mediates. Once blocked, the lymphocytes are deprived of the signal necessary to egress from lymphoid tissue. Fewer circulating lymphocytes means fewer lymphocytes available to cross the blood brain barrier, and therefore fewer lymphocytes can attack the myelin sheath.
Because S1P receptors are also found in the heart, treatment with fingolimod is associated with a transient dose-dependent, but generally asymptomatic, decrease in heart rate of 7 to 8 beats (bradycardia) and slowing of the atrio-ventricular (AV) conduction of the heart impulse. This effect resolved after the first month.
Of major importance, no cases of Torsades de Pointe, a sometimes fatal arrhythmia associated with AV conduction delays, were detected.
There was no detectable effect on ventricular function as measured by cardiac output or stroke volume. The most common adverse events were nasopharyngitis, headache and fatigue, and reversible elevated liver enzymes.
Absorption is slow (12-16 hours) with a measured absolute oral bioavailability of 93 percent. Metabolism occurs by phosphorylation, oxidative biotransformation by cytochrome P450 to inactive metabolites, and by formation of nonpolar ceramide analogs of which 81 percent are excreted in the urine with small quantities excreted in the feces.
Two pivotal phase 3 trials were performed — fingolimod versus placebo and fingolimod versus Avonex. Both studies used aggregate annualized relapse rates for the endpoint.
In the two-year fingolimod (0.5 mg and 1.25 mg doses)-versus-placebo trial, patients (ages 18-60) had a diagnosis of relapsing multiple sclerosis, an Expanded Disability Status Scale of 0-6 and at least one of the following: two or more documented relapses during the prior two years, one or more documented relapses in the prior year, or one or more gadolinium-enhanced lesions detected on MRI at screening. Fingolimod 0.5 mg reduced relapses by 52 percent (p<0.001), and the 1.25 mg dose reduced relapses by 38 percent (p<0.001), compared to placebo. The absolute reduction went from 0.47 relapses in the placebo group to 0.19 relapses (1.25 mg dose) and 0.21 relapses (0.5 mg dose). In addition, there was a 37-percent decrease in confirmed disability progression with fingolimod versus placebo at two years.
Of much interest to managed care is the year-long fingolimod-versus-Avonex study called TRANSFORMS. It involved nearly 1,300 patients and demonstrated a 52-percent and 38-percent reduction in relapses (0.5 mg dose and 1.25 mg dose, respectively). In absolute terms, the reduction was 0.16 and 0.20 (0.5 mg dose and 1.25 mg dose, respectively) versus 0.33 relapses with Avonex.
In terms of efficacy, there was essentially a flat dose response difference between the 0.5 mg dose and the 1.25 mg dose, leading Novartis to file for approval for only the 0.5 mg dose.
Managed care implications
There are no drugs available that will totally prevent relapses and disability progression forever in patients with MS. All existing approved drugs are given by injection or infusion. Fingolimod, if finally approved this fall, will offer a drug with proven efficacy compared to placebo as well as compared to one of the standards of care, Avonex. It was not tested against the higher doses of interferon or glatiramer acetate.
Most patients would appreciate an opportunity to avoid injection or infusion, and since there are differences in the side-effect profiles of the various medications, those with troublesome adverse events or inadequate response with existing drugs are likely to demand an opportunity to try fingolimod. The price for this drug has not been announced, but is likely to be comparable to existing drugs. –
Thomas Morrow, MD, is the immediate past president of the National Association of Managed Care Physicians. He has 24 years of managed care experience at the payer or health plan level. Contact him at TMorrow@ManagedCareMag.com
The author is a director in the value-based health department at Genentech Inc. He has had no other industry affiliations in the past three years. The views expressed in Tomorrow's Medicine are the author's alone.
---
Our most popular topics on Managedcaremag.com
---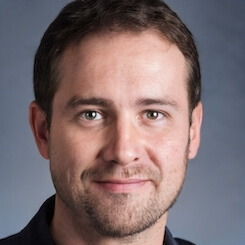 Paul Lendner ist ein praktizierender Experte im Bereich Gesundheit, Medizin und Fitness. Er schreibt bereits seit über 5 Jahren für das Managed Care Mag. Mit seinen Artikeln, die einen einzigartigen Expertenstatus nachweisen, liefert er unseren Lesern nicht nur Mehrwert, sondern auch Hilfestellung bei ihren Problemen.