The overall effect on human health could be extensive and costly for payers, experts warn
As the insurance entity responsible for the health of its members, health plans are actively involved in fighting the threats to public health posed by climate change. Several plans are making a commitment to reducing their carbon footprint, and several are conducting research into the potentially detrimental effect that climate change may present to public health.
"Insurers across the spectrum are studying climate change and the effect it is having on risk factors," says Pennsylvania Insurance Commissioner Joel Ario, who chairs the National Association of Insurance Commissioners (NAIC) Climate Change and Global Warming Task Force. "We believe that climate change will affect all lines of insurance coverage. With regard to health plans, climate change may well be affecting disease patterns to an unprecedented degree and creating unanticipated costs."
How big a problem?
In April 2010, the National Institute of Environmental Health Sciences (NIEHS), part of the National Institutes of Health, issued an extensive report detailing the health effects of climate change. Titled "A Human Health Perspective on Climate Change," the report states that "climate change endangers human health, affecting all sectors of society, both domestically and globally. The environmental consequences of climate change, both those already observed and those that are anticipated — such as sea-level rise, changes in precipitation resulting in flooding and drought, heat waves, more intense hurricanes and storms, and degraded air quality — will affect human health both directly and indirectly." The report examines, in detail, 11 categories where climate change is likely to adversely affect human health.
Asthma, respiratory allergies, and airway diseases
Cancer
Diseases spread by insects and other vectors
Food-borne diseases and nutrition
Heat-related sickness and death
Heart disease and stroke
Human growth and development
Mental health and stress-related disorders
Neurological diseases
Waterborne diseases
Weather-related injuries and death
For example, respiratory allergies and diseases "may become more prevalent because of increased human exposure to pollen (caused by altered growing seasons), molds (from extreme or more frequent precipitation), air pollution and aerosolized marine toxins (as the result of increased temperature, coastal runoff, and humidity) and dust (from droughts)," says NIEHS.
The American Academy of Allergy, Asthma & Immunology states that asthma rates have, in fact, been rising: Its prevalence increased 75 percent from 1980 to 1994. At the organization's 2010 convention, researchers stated that climate change may be the cause of the increased prevalence of respiratory diseases.
Other research supports the view that climate change poses a risk to public health. A 94-page report in the May 2009 issue of the Lancet, "Managing the Health Effects of Climate Change," concluded that "the effects of climate change will affect most populations in the next decades and put the lives and wellbeing of billions of people at increased risk."
NAIC has been studying climate change for several years, and in 2008 issued a report titled "The Potential Impact of Climate Change on Insurance Regulation," which stated that "at a very basic level, human health will be impacted by climate change in ways that are not yet fully understood nor anticipated. There are a host of possible events and associated consequences — some of which will compound already existing health issues such as asthma — that will require regulators to better understand and evaluate their effect on public health and the health insurance industry."
Officials of both the American Medical Association and the American Public Health Association have issued several public statements expressing concern about the potential negative health effects associated with climate change, and concluded that "whether or not increased heath risks due to climate change are realized will depend largely on societal responses."
Strong concern
The Centers for Disease Control and Prevention has expressed strong concern. In public testimony before Congress, former CDC director Julie Gerberding, MD, said that "scientific evidence supports the view that the earth's climate is changing" — with an associated negative effect on public health. Gerberding called on all members of the health care community to take steps to mitigate the "injuries, illness, and death" associated with a lack of preparedness. "Health and the environment are closely linked," she said, "as strongly demonstrated by the issue of climate change."
The NIEHS calls on the medical community and insurers to study how mitigation and adaptation may significantly reduce the risks posed by climate change. "Research should address the relationship between climate change and the composition of air pollutant mixtures to produce models to identify populations at risk," states the NIEHS study.
Insurers show interest
As a result of prevailing data and warnings from scientific researchers, health plans are increasingly responding to the potential adverse effects of climate change, and officials from several plans express their willingness to meet this challenge. Plans are participating in carbon-footprint-reduction programs, health research related to climate-change, and risk assessments. WellPoint, for example, is one of about 550 participants in the Carbon Disclosure Project (CDP), an independent not-for-profit organization that maintains the world's largest database of corporate-related information about climate change initiatives.
WellPoint spokesman Jon Mills says that the company participates in the CDP as part of its commitment to "improve our business performance" and to improve "the lives of the people we serve and the health of our communities."
In its CDP disclosure, WellPoint stated that "we are concerned with the impact that climate change may have on the environmental health of communities and, ultimately, the impact this may have on the health of the members we serve…. We are concerned that the projected impacts of climate change may adversely impact human health and place a substantial burden on health care and related services. For example, research has already shown that some diseases (e.g., asthma and diabetes) have ties to the environment."
The company views its investment in clinical effectiveness research, information technology, and energy efficiency as "key areas where we can continue to make an impact [on] energy conservation, waste management and minimization, risk management and community outreach" — important areas in improving care quality and environmental health, says Mills.
Aetna also views its commitment to meeting the challenges of climate change as important to its role as a corporate citizen. "The social benefits of reducing pollution, of solid waste reduction measures, of improved overall office efficiencies, are very clear," says Mike Marshall, who manages Aetna's environmental initiatives.
Kaiser's efforts
One health plan that has been particularly aggressive in addressing the health related problem of climate change is Kaiser Permanente. "We do believe that climate change is directly related to the health issues facing our membership," says Kathy Gerwig, vice president for workplace safety and environmental stewardship.
The plan uses the term "sustainability" to tie its corporate efforts at environmental initiatives to the health of individual members. The term is used in the sense of sustaining an ecosystem's capacity to endure and nourish healthy life. "It reflects a package of activities that work to address the problems associated with the environmental contribution to disease," says Gerwig.
"What's good for the environment is good for our health," says Raymond Baxter, PhD, senior vice president for community benefit, research and health policy. "Harnessing renewable energy to power the care we provide reflects our dedication to improving the health of our members."
Kaiser Permanente announced in May 2010 that it was launching an additional sustainability effort by requiring its suppliers to provide environmental impact data for $1 billion worth of medical equipment and products used in hospitals, medical offices, and other Kaiser facilities. This "Sustainability Scorecard" initiative will allow Kaiser to evaluate the environmental impact of each medical item, and encourage suppliers to provide "greener products," company officials said.
Some communities in California, especially the Central Valley region of the state, suffer worse air quality than others, says Gerwig, "and statistics concerning hospital admissions for conditions associated with air quality, such as asthma, support our strong belief" that a corporate emphasis should be placed on encouraging a reduction in carbon footprints. The company is developing an epidemiological database to study the relationship between adverse climate events, such as high levels of regional carbon admissions, and disease.
"No one knows yet just how bad the overall impact of climate change may turn out to be, and we want to have the data to support what we suspect, that even inherited diseases such as diabetes are also related to environmental influences," says Gerwig.
The database initiative is named the Research Program on Genes, Environment, and Health, and its potential for uncovering precise data on the impact of the environment on specific diseases "offers great promise," says Gerwig. Kaiser hopes to be able to establish a correlation between environmental factors and diseases by using genetic data and surveys collected from more than 100,000 members, and data collected from its members' electronic health records.
"All of this ties together," says Gerwig, "and represents our commitment to providing affordable care. The data we collect and the results we uncover from our research will allow us to maintain a truly integrated health care system, bringing together genetic histories and environment impact studies to combat the adverse effects of climate change."
For further reading
The NIEHS study, "A Human Health Perspective on Climate Change," is at http://www.niehs.nih.gov/health/docs/climatereport2010.pdf.
The U.S. Global Change Research Program study, "Global Climate Change Impacts in the United States," is at http://www.globalchange.gov/publications/reports/scientific-assessments/us-impacts.
The NAIC survey can be purchased at http://www.naic.org/store_pub_whitepapers.htm#climate_change.
The Lancet study, titled "Managing the Health Effects of Climate Change," is at http://download.thelancet.com/flatcontentassets/pdfs/climate-article.pdf.
More information about the Carbon Disclosure Project is at https://www.cdproject.net/en-US/Pages/HomePage.aspx.
---
Our most popular topics on Managedcaremag.com
---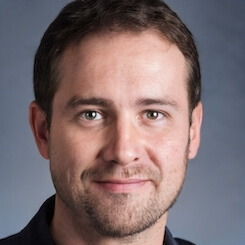 Paul Lendner ist ein praktizierender Experte im Bereich Gesundheit, Medizin und Fitness. Er schreibt bereits seit über 5 Jahren für das Managed Care Mag. Mit seinen Artikeln, die einen einzigartigen Expertenstatus nachweisen, liefert er unseren Lesern nicht nur Mehrwert, sondern auch Hilfestellung bei ihren Problemen.