Plans try to figure out how to deal with federal guidelines on services that take effect next month
The U.S. Preventive Services Task Force has quietly labored behind the scenes for 26 years with the charge of developing the gold standard for preventive medicine. But the low profile the 16-member group has enjoyed for much of the past generation — interrupted only by rare controversies — is drawing to a rapid close.
Under interim rules published by the feds in July, insurers will have to provide key preventive services tagged by the task force to all members without any out-of-pocket expense. (This link will direct you to the full list: https://www.managedcaremag.com/s/preventregs.) For consumers, that means free screenings for cancer, cardiovascular conditions, and childhood diseases, plus immunizations, smoking cessation counseling, and more that will now have to be provided without any cost sharing.
Dropping copayments and eliminating any cost barriers to these services could make it possible to "avoid 100,000 deaths each and every year," says Health and Human Services Secretary Kathleen Sebelius.
The initial round of free preventive care, though, is just the first step in the process, which goes into effect on Sept. 23 for some health plans.
The bill requires HHS to identify women's health services that should be added, with a new list to be adopted by HHS by August 2011. That provision quickly triggered a lively debate after advocacy groups demanded that contraceptives be added to the list. Furthermore, the task force will be charged with determining which services will be included for insurers in years to come. And the prospect of a big new round of copayment-free services has triggered concern in some payers that they may be stuck with a much bigger tab for preventive technology that may not be so worthy as what was on the list that legislators started with.
The Obama administration has argued that preventive health care services should be free, to eliminate barriers to benefits that can avert or flag a potential health problem. Early identification of disease vastly improves a person's chance of successfully combating a health threat and can significantly reduce the cost of treating a patient, federal health authorities assert.
You might recall, says Judy Waxman, vice president for health and reproductive rights at the National Women's Law Center, that President Obama had reassured the public during the fierce debate over reform that if people liked their current health plans, they could keep them. To help keep that promise, the reform bill "grandfathers" existing health plans, which won't have to provide free preventive services.
The mandate comes into play for a "new product sold in a market, an employer who purchases a different type of plan, or an existing plan that makes a significant change in the benefits in effect," says Jeanne Lambrew, the director of the HHS Office of Health Reform.
Eliminating cost sharing, though, doesn't eliminate costs, and the feds estimate that insurers will bump premiums by 1.5 percent to cover the new arrangement.
"We've supported expanding access and very much supported this provision, which is a huge step forward in shifting from disease treatment to disease prevention," says Paul Bonta, MA, associate executive director for policy and government affairs at the American College of Preventive Medicine.
You're not going to hear any backlash from America's Health Insurance Plans either.
"We support increased access to preventive services," declares Robert Zirkelbach, a spokesman for the trade association. In fact, he adds, insurers have been at the forefront, often making preventive services freely available to members without needing legislators to force their hand.
Lists look similar
The National Business Group on Health is not enthusiastic about seeing the government tell health plans what they have to provide members at no cost. But it also is not stirring the pot against the first set of free preventive services, either.
Back when consumer-directed plans with high deductibles were being hotly discussed, says NBGH President Helen Darling, the employer group came up with a list of preventive services that should be offered at no cost. And that list looked a lot like the one now being rolled out.
"We started a list — health plans did too — of prescription drugs that were designated for prevention," says Darling. "We wanted to encourage people to get them and take them, and we didn't want cost sharing to limit what people want the most."
It's what comes after Sept. 23, though, that worries Darling.
"When you have something that you make free, every person on the earth is going to come out and say their service should be on the list as well," says Darling. "Like the imaging world, which is trying to get everything on the list; they just see it as a blank check."
From Darling's perspective, it's another sign of a potential dam burst of budget-busting preventive service decisions.
"It will be endless," Darling predicts. "Every year there will be new drugs and devices and procedures. The next thing will be genetic testing. Should that be on the list? After all, if you know something will be a benefit, some genetic tests and other diagnostic services are key. This could be the hottest topic for the rest of our lives."
And a seat on the task force could be one of the hottest in health care.
"One of the things we expect to see is a greater effort to communicate and promote the work of the task force, which has existed for years with little effort to educate people," says Bonta. "They review all the evidence to date on preventive clinical services. Task force members debate the evidence and vote on whether the evidence suggests that routine use of the service is beneficial to the entire population, or certain segments in the population. That is then intended to guide clinical practice in the field. The task force will become more prominent and its work will become more transparent. The task force will now be seeking public comment before [it finalizes] recommendations. In previous years there really was no standardized process to allow the public and other organizations to submit formal comments."
One of the first debates lurched into gear over the issue of birth control.
"That's a good example of something where we don't have to call it prevention to make it on the list," says Darling. "The argument can be the ability to plan a family, which is something very important to quality of life and to clinical services. I hesitate to call it prevention, though. It's planning. It should be on the list because it prevents unplanned health consequences. But people will call it prevention to get it on the list."
That argument, though, doesn't hold much water for the Roman Catholic Church, which has a moral objection to contraception in general. The United States Conference of Catholic Bishops maintains that fertility is not a disease and isn't something that must be prevented.
What's the process?
For now, though, it isn't certain how the debate over which women's health services will be added to the list will be conducted.
"The truth is there is not a process for this in the law," says Waxman. "It could be done a variety of ways. One is for HHS to contract with the Institute of Medicine to do a study of what clinical services for women should be added to this preventive services health list and then HHS will make the decision."
---
Our most popular topics on Managedcaremag.com
---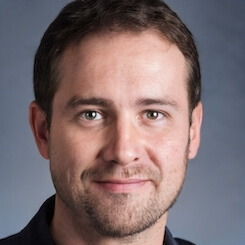 Paul Lendner ist ein praktizierender Experte im Bereich Gesundheit, Medizin und Fitness. Er schreibt bereits seit über 5 Jahren für das Managed Care Mag. Mit seinen Artikeln, die einen einzigartigen Expertenstatus nachweisen, liefert er unseren Lesern nicht nur Mehrwert, sondern auch Hilfestellung bei ihren Problemen.