Forget about sending members to Thailand for major surgery; there's a center of excellence here that can do the job at a good price
Karen Babos, DO, MBA, recalls a phone call she made to a 29-year-old woman the evening before the woman was to have surgery for brain cancer at her local hospital. "We saw that she was going to a community hospital, and I personally called her up and I said, 'Are you crazy? You're 29 years old. This is a brain tumor.'"
It matters
Babos made the call because she is senior national medical director of OptumHealth, a UnitedHealth Group business that manages complex medical cases. "I told her we had a center of excellence two miles from her home." She sent the woman to the referral center, where she had one additional test that found a sinus infection that had gone undetected at the local hospital. "Not knowing that would've caused a brain abscess," Babos says. "The center of excellence really matters."
The idea of a medical center of excellence is but one of a host of forces tugging at the anchors consumers have to their local hospitals. Uninsured and underinsured patients have embraced medical tourism, going overseas to get complex, expensive operations at a fraction of the domestic cost. Insured people, however, have been reluctant to follow, despite insurers' incentives.
So health plans are finding a third way: Send those members to high-volume, high-quality centers in another state or region, an idea known as medical travel ("medical tourism" implies care out of country). The idea isn't new. "People have been going someplace else forever because they perceive the quality of care is better than their own hometown hospital," says Andrew Butler, CEO of Butler Benefit Service, a third-party administrator (TPA). In the past, medical travel was most likely to be initiated by the individual. Today, health plans and administrators are getting more aggressive about sending patients to referral centers.
The high-profile names are obvious: the Cleveland Clinic, the Mayo Clinic, and MD Andersen Cancer Center. But there's also Austin (Texas) Heart Hospital, Galichia Heart Hospital in Wichita, Kan., North Central Heart Institute in Sioux Falls, S.D., and McBride Orthopedic Hospital in Oklahoma City. Consumers have responded, thanks to aggressive marketing by hospitals and doctors, the Internet, easy travel arrangements, incentives from health plans and employers, and a chance to get well sooner than they could otherwise. Health plans are using their clout to negotiate lower fees with hospitals and other providers, which are happy to turn their excess capacity into revenue. This article looks at the shifting attitudes among consumers, providers, and insurers that are fueling this trend.
What's a center of excellence?
The idea of sending a patient far from home for care revolves around "centers of excellence," or COEs. About 75 percent of America's Health Insurance Plans member companies have agreements to send complex cases to COEs, says Susan Pisano, vice president for communications. However, "centers of excellence" means different things to different organizations.
Medical dictionaries do not define the term. A Google search yields 623,000 results, from Homeland Security centers of excellence to centers of excellence for manufacturers' groups and colleges and universities. For a hospital, COE generally means its outcomes in a chosen field, such as orthopedic surgery or breast cancer, are above average in terms of mortality, complications, infections, and shortness of stay.
Medicare and the Veterans Administration have their own COE programs. The American College of Surgeons uses the COE label for centers that meet specific outcome targets, as does the American Society for Metabolic and Bariatric Surgery. OptumHealth uses physician panels to help select its COEs. "They help us figure out what the criteria are — almost always high volume, very well experienced staff, and a team approach. We're looking for health care teams that have three to five years of the team being together," Babos says. OptumHealth cancer COEs, for example, must be affiliated with the National Cancer Coalition and the National Cancer Institute.
Cigna identifies hospitals as COEs when they achieve the highest scores for patient outcomes and cost efficiency. Cigna plans offer COEs in 19 specialties from angioplasty to hip and knee replacement. BridgeHealth has a national network of hospitals in 27 cities in 17 states from Oregon to Florida. To qualify, these centers must rank in the top quartile of Delta Group's CareChex rating system.
The Joint Commission accredits U.S. hospitals in a variety of disciplines and its international division, Joint Commission International, accredits foreign hospitals engaged in global medical tourism. Medical tourism facilitators in the United States typically require foreign medical centers to have JCI accreditation to get on their panels. But, Joint Commission accreditation does not a COE make.
Subscribers are willing to go
A few health plans have offered international medical travel programs with incentives to subscribers, but the idea is a hard sell to an insured population. Thailand is a magnet for medical travel — Bumrungrad International Hospital in Bangkok is a major destination for U.S. medical tourists — but the recent unrest in Bangkok gave some pause about traveling overseas for a major procedure. Josef Woodman, a medical tourism advocate and author of the book Patients Beyond Borders, says Bumrungrad suffered a drop in business immediately after the unrest. "Ironically their patient levels didn't drop during the crisis, because people had already booked their trips," he says.
No takers
In 2007, Aetna created a program for Hannaford Brothers supermarkets in Maine to give employees incentives to get hip or knee replacements in Singapore, but no employees have gone there. However, two New England hospitals did negotiate lower fees for those procedures. "It is about 60 percent less than we were paying before," says Hannaford's Peter Hayes. The company's costs for operations close to home now equal the fees and travel expenses for a trip to Singapore.
"Basically he used the international medical travel leverage and wound up getting a domestic medical travel product," medical travel consultant Michael D. Horowitz, MD, MBA, says of Hayes's experience. Horowitz further explains why international medical travel holds little appeal for people with health insurance. "It's simply easier to get to Texas than it is to go to Thailand, and these domestic programs solve a lot of logistical things like currency problems and exchange rates, different cell phone networks, different language, concerns about malaria, what have you," he says.
For health plans, keeping a patient stateside solves another problem: liability. "A big concern for health plans is, if they send a patient for surgery in India and he has a complication, who has the deep pocket?" Horowitz says. "It has always been the provider, but now all of a sudden the provider may be untouchable."
Other trends that favor domestic medical travel are health care reform and the Internet, Woodman says. The former may extend waiting times for procedures in community hospitals, while the latter makes it easier to exchange and obtain information about providers three states away.
These forces are straining the traditional patient-doctor relationship, Woodman says. "The relationship between doctor and patient is becoming much more transactional and much less relationship-based," he says. "As a transaction it becomes more of a commodity, and as a commodity you get more and more people searching around and looking for choice. That will also lead to folks travelling greater distances to get the best care and to cost-shop care as well."
Medical travel lowers costs
The clincher in the equation for health plans is that medical travel reduces costs on many levels. "Quality care results in decreased health care utilization in the long run," says OptumHealth's Babos. "You're giving the right care the first time around. You're not going to have a reoperation or a retransplant because it got done right the first time. You're not going to be rehospitalized because of complications," she says. "We can show that overall health care costs are lower because you're preventing complications."
The cost structure for domestic medical travel also differs from the typical fee arrangements between plans and hospitals. "These centers are interested in bringing in customers that they might not have access to otherwise," says Will Garin, vice president for marketing at BridgeHealth Medical, a medical travel provider in Greenwood Village, Colo. "The centers are covering their needs financially in their local area, but the patient who travels is on top of that. They recognize this is marginal pricing."
Horowitz explains the dynamic more plainly: "They have got the equipment, they have built the staff, but they could do another case or two or three per week every week. There's no added fixed cost in doing that. It's all variable cost, and they can discount cases."
"From our perspective, the discounts from these specialty COE facilities are really strong," says Bill Ashley, CEO of third-party administrator Allied National. "We average discounts in the 35 percent to 40 percent range from our typical networks. We're looking at discounts of 60 percent or more through our medical travel COEs. On a $100,000 procedure, that's significant savings and easily justifies covering the travel costs for our members."
The cost structure also allows plans and administrators to offer a bundled fee for a procedure. "This is an opportunity for some additional predictability," says Michael McMillan, executive director of market and network services at the Cleveland Clinic, which teamed up with Lowe's, the chain of home improvement stores, earlier this year to provide heart surgery for all its employees. "Because this organization is a group practice, it allows us to more easily package prices," he says. "So one of the advantages we were able to offer Lowe's was a form of bundled pricing or packaged pricing, because the hospital and physicians are in one economic entity."
Butler describes a similar approach on the TPA end. "Typically these patients also have outlier provision, so the case rate that you pay will include coverage of complications up to another 2 or 2½ times the procedure cost," he says. "That puts the incentive on the provider to avoid complications."
Butler has found a side benefit of medical travel: empowering subscribers to negotiate with their hometown providers. "The truth is, the way things get paid for these days, if I ask my doctor how much a knee replacement is going to cost, he really won't know," he says. "We tell patients, 'If you want to negotiate with your local provider, we'll help you with the coaching.' And we do a lot of that behind the scenes too."
Trends point to domestic medical travel gaining steam, Garin says. "Health plans, because they are realizing net savings of 20 to 40 percent domestically while offering high quality outcomes, are willing to share part of those savings with employees choosing to use network providers."
This is where incentives come in.
Additional benefit
Garin says that "In addition to covering basic travel costs for the member and a companion, plans offer an additional travel benefit or choose to waive obligations like copays and deductibles. Even after these expenses, the plan nets a healthy savings. For plans, members, and providers, it's a solid win."
Just in case getting high quality medical care wasn't enough.
High quality domestic care sometimes can be had for about the same cost as sending a patient to a well-regarded Asian medical center.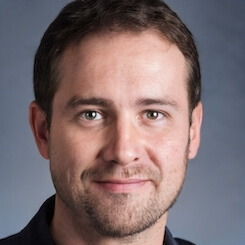 Paul Lendner ist ein praktizierender Experte im Bereich Gesundheit, Medizin und Fitness. Er schreibt bereits seit über 5 Jahren für das Managed Care Mag. Mit seinen Artikeln, die einen einzigartigen Expertenstatus nachweisen, liefert er unseren Lesern nicht nur Mehrwert, sondern auch Hilfestellung bei ihren Problemen.