Biotechnology companies are doing promising work in producing new organs, with one adult stem cell therapy standing a good chance of approval in Canada
According to Organodonor.gov, 108,000 people are awaiting organ transplantation in the United States. Seventy-seven receive a transplant each day, and another 19 die awaiting an organ.
The concept of artificial organs is no longer in the realm of science fiction. There is immense interest in developing a reliable supply chain for organs that are spawning a new class of clinical research in regenerative medicine.
It is worthwhile to highlight several of the very interesting aspects of this exciting field.
New hollow organs
Tengion uses a biopsy from the patient's own organ as the foundation for its technology, called autologous organ regeneration. It starts with isolating cells of the needed types and culturing them to increase their numbers.
They are then seeded into a scaffold made of a bioabsorbable material that allows the organ to grow. Once implanted, the scaffold is absorbed, leaving the organ intact. Since the tissue is the patient's own, the risk of organ rejection is avoided and the need for immunosuppression is eliminated.
Clinical trials
Although potentially applicable to any organ, this technology is being studied in several clinical trials involving hollow organs. The stomach, colon, and bladder are examples; they all resemble tubes. The spleen, liver, and kidney are examples of solid organs.
The company is near completion of a five-year-long phase 2 trial for patients with a neurogenic bladder that is refractory to medical treatment and secondary to spina bifida. The primary endpoint is to measure bladder compliance in those who have had an autologous neo-bladder implanted surgically. Obviously this type of study must be long term, as it is performed in children and one of the major concerns is that a neo-bladder be able to grow with the child.
Another phase 2 study involves patients with spinal cord injury and a resultant refractory neurogenic bladder requiring augmentation cystoplasty. The primary endpoint is to determine whether the autologous neo-bladder will reduce maximum detrusor pressure.
Different approach
A much different approach to the regeneration of tissue is being investigated by Tissue Repair, conducting a phase 2b study called "GAM501 in the Treatment of Diabetic Ulcers of the Lower Extremity." GAM is an acronym for gene-activated matrix.
This concept involves using an adenovirus to carry a gene that contains the code for growth factor proteins. This particular study is double-blind, randomized, and placebo-controlled and will evaluate the safety of one or two applications of topically applied GAM501 (Ad5DPGF-bovine type 1 collagen gel) in subjects over age 18 with nonhealing diabetic foot ulcers. It will involve about 30 investigational sites and approximately 210 subjects with type I or type II diabetes mellitus. This study has five arms using standardized wound care, placebo comparator (one dose and two doses), and active compound (one and two doses).
The primary outcome measure is complete healing of the diabetic foot ulcer with secondary outcome measures of durability of ulcer closure, absolute change, and percent of change in the ulcer area, as well as safety and tolerance.
Tissue Repair is also pioneering the transplantation of progenitor cells into the myocardium to assist patients with heart failure. This study is expected to reach its primary completion within a few weeks of this publication.
Stem cell therapy advance
The first application for full approval of a stem cell therapy anywhere in the world was just announced by Osiris Technologies. In a press release just a few weeks ago, Osiris announced that the Biologics and Genetic Therapies Directorate of Health in Canada has completed its initial evaluation of the use of Prochymal (remestemcel-L), an adult stem cell therapy for the treatment of graft-versus-host disease.
The Canadian commission has recommended priority review, meaning that it is convinced that the clinical data demonstrate substantial evidence of the treatment's effectiveness.
Proprietary technology
The Osiris approach uses a proprietary technology to convert allogenic adult stem cells from a bone marrow donor into dedicated mesenchymal stem cells (MSC) specific to a given tissue type.
MSCs account for only 1 in every 100,000 cells found in a normal bone marrow aspirate. After being isolated, the MSCs are tested to ensure freedom from a variety of transmissible diseases and then exposed to cell stimulants to increase their number, cryopreserved, retested, restimulated, and finally prepared for individual patient use.
Billions of cells
A single healthy young adult donation can be used to create billions of cells capable of treating thousands of patients. Osiris claims that these cells act in a way that avoids the use of anti-rejection drugs after engraftment as they do not appear to stimulate the host immune system.
In addition, there is no need to do compatibility tissue typing. Osiris also says that a simple infusion of the cells is the delivery mechanism, as the MSCs have a natural ability to find similar tissue by means of an undefined chemotactic mechanism.
Other diseases undergoing evaluation include: graft-versus-host disease, Crohn's disease, COPD, diabetes, cartilage damage, and cardiac damage. The individual products have been given the names Prochymal, Chondrogen, and Osteocel.
These companies are at the forefront of regenerative technology. Some are years away, but Osiris Technologies is within reach, at least in Canada.
These technologies are unlike any that are available. Their price has not been announced. My prediction is that the published price will awaken many health plans to this whole new aspect of Tomorrow's Medicine!
For further reading
Visit the following Web sites to learn more about each company's organ regeneration technology:
Tengion: http://www.tengion.com/news/video1-small.cfm
Spinal cord injury and resultant refractory neurogenic bladder: http://www.clinicaltrials.gov/ct/show/NCT00512148?order=1
GAM 501: http://www.t-r-co.com/product_programs.html#matrix
Osiris Technologies: http://bit.ly/aIIKYE
Meetings
| | | |
| --- | --- | --- |
| HealthIMPACT Southeast | Tampa, FL | January 23, 2015 |
Our other journal
P&T Journal for November 2014
FEATURES
LETTER TO THE EDITOR
Medications for Parkinson's Disease
PERSPECTIVE
The Changing Roles of P&T Committees
Epilepsy Management: Newer Agents, Unmet Needs, and Future Treatment Strategies
PIPELINE PLUS
Modest Growth Seen in Epilepsy Market
MEETING HIGHLIGHTS
European Society of Cardiology and Transcatheter Cardiovascular Therapeutics
BOOK REVIEW
"Generic: The Unbranding of Modern Medicine," by Jeremy A. Greene, MD, PhD
DEPARTMENTSMEDICATION ERRORS
Misadministration of IV Insulin Associated With Dose Measurement And Hyperkalemia Treatment
PRESCRIPTION: WASHINGTON
FDA's Proposed 503B Draft Compounding Guidance Raises Concerns of All Kinds
New Drugs/Drug News
Pharmaceutical Approval Update
DRUG FORECAST
Riociguat (Adempas): a Novel Agent For the Treatment of Pulmonary Arterial Hypertension and Chronic Thromboembolic Pulmonary Hypertension
---
Our most popular topics on Managedcaremag.com
---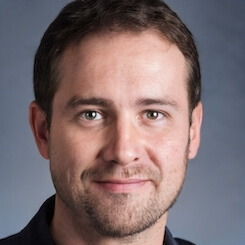 Paul Lendner ist ein praktizierender Experte im Bereich Gesundheit, Medizin und Fitness. Er schreibt bereits seit über 5 Jahren für das Managed Care Mag. Mit seinen Artikeln, die einen einzigartigen Expertenstatus nachweisen, liefert er unseren Lesern nicht nur Mehrwert, sondern auch Hilfestellung bei ihren Problemen.