When we truly begin to manage the person and not the condition, there will be payoffs on both the cost and quality fronts
Managing the care of members with chronic disease — especially those with multiple conditions — is one of health care's most confounding and costly challenges. As an industry, we have come up with many valid approaches — case management, disease management, utilization management, nurse triage, and health coaching/wellness initiatives. But in nearly every health plan, these initiatives are kept in their own silos, rather than put to use in a collaborative way that meets the needs of members.
The result is that care management falls far short of its potential. We wind up with duplicate efforts and costs, low member and provider engagement, and missed opportunities for intervention. Care management — done right — can improve quality and reduce costs. We must approach care management in a more holistic fashion. And we now have the tools and the understanding to do so.
Care management involves assessing individual needs to create a coordinated plan of care that is consistent with agreed priorities. It is designed to bring optimal outcomes using cost-effective care. Historically, health plans invested in core solutions that addressed different points along the care continuum. Looking back now, we see how each was developed to address a need identified at that point in the evolution of managed care and how each solution was limited by the technology of the day. Programs and systems designed for a certain purpose did not interact with other systems. They were uncoordinated.
There has been value in this care management work, but today we have an array of siloed programs that are misaligned, often duplicative, and far less effective than if they worked in a coordinated fashion. Today we live in a care management world that has:
Multiple care management tools
Different, incomplete data streams
Programs run by a diverse set of care managers, providers, and outsourced vendors
Inefficient workflows/processes intended to share member data and coordinate outreach among these stakeholders
Programs that are not connected, even when they target the same member
Connecting across the continuum
It is clear that we need a more holistic approach to care management. By holistic, I mean addressing all aspects of a member's care needs — not just the disease processes and acute episodes. We need to consider the psychosocial and financial problems that affect a person's ability to manage his or her health. And we must use the same principles of care management along the full continuum of care. All of this calls for a clean break from our reactive and fragmented approach to delivering care, which has been costly and rife with missed opportunities to improve member health.
What we need — and is too often missing — is rapid access to data that can help the full range of stakeholders identify when patients are veering off a treatment path or need adjustments in their care plans. The data currently available are too often separate from important and relevant facts that could identify opportunities to improve member outcomes. The solution is to connect data sources, audiences, and initiatives across care management disciplines. An approach that brings data sources together will break down the existing silos and deliver greater value and better outcomes.
When I use the term holistic care management, I think about how care initiatives, from a member's vantage point, should comprehensively address his range of needs. From the plan's vantage point, I think of integrated care management, wherein tools integrate the varied data streams and present a complete view of the member.
Triple-A approach
To optimize health, all stakeholders must work in partnership across the care continuum, with a system capable of supporting shared objectives. It is helpful to think of a "three As" approach:
Align the key stakeholders: Create transparency and coordination of information among all relevant providers, the patient, and the plan. Develop a structure of aligned incentives among providers, patients, and plans. Clearly define shared goals based on common and accessible information.
Automate the processes: Your workflow software should integrate utilization, disease, and case management. At the core, messages should create workflow. Send data, such as notice of an unfilled prescription or a worrisome lab result, to all relevant parties, and create an opportunity to keep the patient on a stable medical course. This allows health professionals and care managers to spend their time caring for and engaging with patients rather than scurrying around to collect and organize data. Automation that sends relevant messages to the right stakeholders creates the information transparency that supports aligned action toward common goals.
Activate the member: Bring the patient into active involvement. First create a care plan that truly addresses the whole individual and that provides patients and their support systems with the necessary information and resources to be active, engaged, and compliant with the plan of care. Multimodal communication tools are needed to reach members when and where they are ready to be engaged.
I envision the ideal care management system as a wheel. The hub is the workflow engine — a rules-driven workflow system. Information flows into the hub from many sources, which are the spokes, and back out to the various constituencies. The many spokes include:
Clinical decision support tool
Automated authorization and coverage determination tool
Personal health record
Member biometric data from home monitoring
Multimodal communication channels to and from members, providers, and plan
Health/wellness support mechanisms
Electronic medical record
Utilization management
Disease management tool
Population assessment tool
Analytics
Predictive modeling for gaps in care
Most organizations can leverage existing elements by integrating them with one another. Creating paths along which data may flow can lead to additional automation and workflow process improvements to reduce administrative costs.
All stakeholders benefit. Providers have greater access to real-time authorizations and point-of-care pre-authorizations and can view status updates on individual patients without contacting their plans. Payers can more readily assess populations overall to target high-risk patients for enrollment programs. Payers also can view data to assess provider performance and can then modify contracting and payment terms. The member benefits when the plan becomes an information broker. The plan can use the data to make timely adjustments to care plans and can execute new tasks through coordinated outreach. The payer also can play a role helping providers deliver more appropriate care to members, which has medical benefits for members and economic benefits for providers.
The challenge of Edna Jones
Let's look at what holistic care management would mean for Edna Jones, 68, who represents the 10 percent of patients in the United States who account for 70 percent of all health expenditures. She has congestive heart failure and a history of diabetes and high blood pressure. In this scenario, Edna arrives at the emergency room with shortness of breath or weakness and is treated for decompensated heart failure. Medications are given to reduce fluid volume and improve oxygenation. Edna's nurse reviews her medications with her and then sends Edna home. Perhaps Edna's primary care physician is notified a few days later about the episode. Without any other action to alter the course of events, the likelihood of a similar episode in a few weeks is very high. A seemingly insignificant action, such as eating some potato chips before bed, may be enough to get Edna back in the emergency room.
Holistic care management might prevent the ER visit in the first place. With a good system in place, a care manager would routinely view the pharmacy data to know whether Edna was filling her prescriptions, and the data from home monitoring devices that would show whether blood pressure or weight was creeping up. Authorization or notification data would show Edna's care encounters in real time. Anything amiss, including a high-cost profile, could trigger immediate outreach to Edna, to ask her how she was doing and to initiate action — nutrition counseling, perhaps, or education about medication use. This approach could prevent Edna's deterioration in health and the utilization of costly medical resources, like the ER.
If Edna needs a knee replacement, the situation becomes more complex and the risks increase. With holistic care management, the care manager would be aware of the authorization request or notification, which would trigger a workflow to ensure that discharge planning takes into account Edna's medical needs, as well as post-surgical ones. Does she have transportation to pick up her meds? Should a nurse check on herw An integrated system makes it possible to put these pieces in place to head off problems even before the surgical claim streams in.
At my organization, we have learned that such integration of information can reduce administrative costs significantly. For example, automation can reduce authorization-related administrative costs by 50 to 70 percent. Care coordination workflow software reduces the need for staff to enter double documentation in multiple systems or data collection tools such as Excel and Access. We see decreased staff time spent creating case and disease management plans and generating letters. And, it vastly reduces staff time spent on the 60 to 80 percent of pre-authorizations that could be automatically approved in real time. Care managers are more efficient when automatic notifications and online authorizations replace phone calls and faxes. The frustration level also drops for all involved. Also, staff members are freed up to practice "exception-based" utilization management, applying their expertise to only requests that require personal review and intervention.
On the path
Integrating clinical decision tools into the workflow also reduces inappropriate medical expenditure. Centralization of information reduces duplication of testing and administration. Integration of data can target populations and individuals for disease management enrollment, and start those members on a path of improved health and diminished need for the most costly intervention.
The value of holistic care management lies in the linking of data, people, and processes. Every stakeholder who contributes data or receives insights from data can help to change the course of events to improve a member's health. All can reach clarity very quickly on identifying opportunities to improve a member's care and how to act on those opportunities. A care manager who can see a complete picture for each member without needing to access multiple applications will spend more time engaged with members rather than with the system. That care manager will be freed up to work with more members.
Ultimately, the best care management is propelled by effective and streamlined interactions that address the member holistically. It engages members in their own care. Plans that do not activate members can only do so much on the member's behalf. It is the engaged, activated member who can then help to manage his or her care, as well as the associated medical costs.
The value of holistic care management lies in linking the data, people, and processes that can improve a member's health.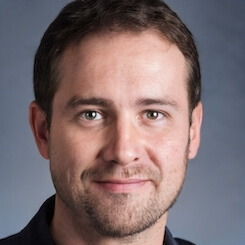 Paul Lendner ist ein praktizierender Experte im Bereich Gesundheit, Medizin und Fitness. Er schreibt bereits seit über 5 Jahren für das Managed Care Mag. Mit seinen Artikeln, die einen einzigartigen Expertenstatus nachweisen, liefert er unseren Lesern nicht nur Mehrwert, sondern auch Hilfestellung bei ihren Problemen.