A program by a Medicaid insurer keeps in touch with patients throughout their entire episode of care
Like clinical executives everywhere, Andrew Bergman, MD, the chief medical officer of Amerigroup Maryland, says that he keeps an eye on emergency room utilization. But it's of even more concern to Bergman since Amerigroup caters to a Medicaid population that's inclined to use the ER for primary care.
"We've been experiencing increases in emergency room use slowly over the last several years — nothing super-dramatic, but up a little every year." The suspicion was that members were going to the ER because they felt they would have to wait too long for an appointment at a physician's office, and because, well, they are used to going to the ER.
It appeared to Bergman that the problem couldn't truly be addressed until Amerigroup figured out how to increase access to primary care. "Everybody knows that if you call your PCP today to try to get to him this afternoon or this evening, he is going to be booked."
This made Amerigroup want to take what it calls a multichannel approach to curb ER visits. "Instead of just having the PCP and the ER, we wanted to have various different levels available to any member who needed urgent services," says Bergman.
The program, started in September and called Amerigroup On Call, uses an around-the-clock triage hot line staffed by nurses. They can schedule an urgent-care appointment with the member's PCP, schedule a phone conversation with a PCP, refer the member to urgent-care centers or clinics, or refer the member to an ER.
Amerigroup looked to a solid company in the service industry to come up with an approach: the American Automobile Association. "Have you ever used AAA?" Bergman asks. "If you ever need roadside assistance, they will manage your situation with frequent phone calls and get back to you about the tow truck. When is it coming? Where are they going to tow you? How long are you going to wait? They call you back several times."
A member who calls for urgent care is tracked through the system, says Bergman. "They may call up our nurse triage line and say, I have such and such a problem and the nurse says, OK, I can get you to talk to the phone doctor. So, we set up the phone call with the doctor. And then we find out — we touch back with the patient and ask, Did we satisfy your need? And he says, Well, not exactly because the phone doctor says I need an X-ray. So we say, OK, great, we're going to get you to the local urgent-care center and get that X-ray done. So we track it through time like that. We never let go of it until he's satisfied because if we do, he'll just go to the ER again. We've lost him. Again."
The program has been launched in Nashville, Tenn., and Baltimore, Md., two of Amerigroup's biggest plans. The infrastructure is not entirely in place, says Bergman. "We have urgent care centers available, but they're not exactly in the right places yet. One of our problems is that in the middle of Nashville and in the middle of Baltimore there are no good urgent cares. No one has built an urgent care in the middle of the city where all the Medicaid members live."
Don't let them go
Still Bergman is confident that Amerigroup's effort will pay off. No matter how much the program grows, however, the basic motivation will remain. "Don't let them go, because if you let them go and stop talking to them, they're going to go back to their old way of behaving," says Bergman.
Please help us choose the artwork for the cover of our forthcoming issue.
Click on left or right to indicate the choice you prefer. Thank you!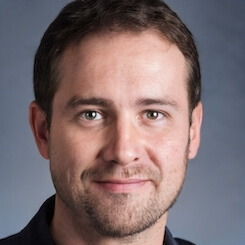 Paul Lendner ist ein praktizierender Experte im Bereich Gesundheit, Medizin und Fitness. Er schreibt bereits seit über 5 Jahren für das Managed Care Mag. Mit seinen Artikeln, die einen einzigartigen Expertenstatus nachweißen, liefert er unseren Lesern nicht nur Mehrwert, sondern auch Hilfestellung bei ihren Problemen.