Employers want networks limited to only the highest performing physicians, and new tools can help clinical executives sort them out
Frank Diamond
Managing Editor
Necessity may be the mother of invention but desperation's at least a second cousin. Employers are frustrated with ever increasing costs of health care. That's not news. They've been frustrated for years, even decades. Still the costs go up, and now come reports that businesses look hard at an idea that might just work this time thanks to many factors, including a weakened economy making workers more pliable, provisions in the health reform law, and technological advances. Employers want to make narrow networks even narrower, and direct their employees to the highest performing doctors.
It's up to medical directors to construct these networks which, for the most part, are for specialists, since that's where most of the health dollars go.
"At health care conferences over the past couple of years, this topic has been discussed with growing interest by the business community, physicians, and health plans," says Andrew Baskin, MD, the national medical director for quality and provider performance measurement at Aetna. "What you hear in the industry is that all of the major insurers are contemplating, if they haven't already done it, offering these types of networks."
Employer interest focuses on high-performance networks
Employers — especially those with substantial buying power — can use their influence with health plans and providers to work toward a health care market that rewards quality," states the Mercer National Survey of Employer-Sponsored Health Plans 2009. "…In tiered networks, the consumer chooses a physician with the understanding that out-of-pocket costs will be greater for less-efficient, lower-quality providers, or the contractual provider payment rates are based on quality/efficiency measures. In limited networks, only providers that score highest are included."
Mercer's survey is said to represent all employers that have 10 or more employees and that offer health insurance. It indicates that employers are increasingly interested in high-performance networks.
Who's using high-performance networks?
Source: Mercer National Survey of Employer-Sponsored Health Plans 2009
There will be pushback, of course.
"Many Americans are still resistant to the idea of having restrictions on their choice of physician," says Suzanne F. Delbanco, PhD, the executive director of the Catalyst for Payment Reform, a group recently created by seven large employers in California. "However, they and their employers recognize that we need to implement what changes we can to reduce the rising costs and poor value of care in the United States. The cost pressures are likely to encourage more employers to try limited networks, coupled with an education campaign for employees about the rationale behind it." Delbanco was formerly the CEO of the Leapfrog Group, a nationwide consortium of large employers seeking to improve the value of their health care purchases.
The problem is that there are no easy solutions, says Roland Goetz, MD, president of the American Academy of Family Physicians. "It's not a simple thing just to say, I want a tiered system. Tiering has to be understood very clearly. Exactly what do you mean by tiering? Is it tiered by cost? Well, that is not very appropriate. Is it understood by patients and doctors? Those are the issues that you have to look at if you are going to promote some methodology that you hope improves quality of care."
Wasteful spending
Goetz suspects that employers pushing to limit networks to high-performing providers are reacting in part to a 2009 PricewaterhouseCoopers study, "The Price of Excess: Identifying Waste in Healthcare Spending," which states that "wasteful spending in the health system has been calculated at up to $1.2 trillion of the $2.2 trillion spent nationally, more than half of all health spending."
"That is predominately in the hands of the various specialties and hospitals," says Goetz. "Employers read the same things that you and I read as to where things are going."
Jaan Sidorov, MD, a former medical director at Geisinger who is now a consultant, says, "At first glance, physicians' concerns about the measurement methodology may be mistakenly regarded as mercenary. Small sample sizes, based on an average number of patients per individual doctor, can lead to very wide confidence intervals. That's an important and fundamental statistical concept that may be lost on many politicians, policymakers, brokers, and regulators. Confidence intervals are a gauge of certainty, and many past uncertain attempts at tiering have generated more questions than answers. How would you like to lose a bonus check because of variation instead of value?"
Whether physicians like the idea is beside the main point, however. Susan Pisano, vice president for communications at America's Health Insurance Plans, says that employers want this. "Everybody's convinced that a fundamental building block for reform is information about individual practicing physicians."
So how must medical directors respond?
Laying the groundwork for high performance
Here are 10 reasons why medical directors can successfully build networks of high-performing physicians.
It's the economy, stupid. Employers are desperate to cut costs. Workers may be more willing to give up some access.
Technological advances. The tools to measure physician performance get better.
The Patient Charter. Created by the Consumer Purchaser Disclosure Project, the Patient Charter advises that the guidelines for inclusion in a high-performance network be made public.
Legal guidance. New York Attorney General Andrew Cuomo's settlement with health plans provides a blueprint on how to create networks, much of which was incorporated in the Patient Charter.
Pooled data. Many states are building aggregated databases with information supplied by heath plans and in conjunction with physician groups.
A referee. The National Committee for Quality Assurance will monitor whether plans are building high-performance networks in accordance with the Patient Charter.
Better auditing functions. The ability to go back and review whether the data were accurately collected and compiled.
The Patient Protection and Affordable Care Act. The law creates a public domain episode grouper — algorithms that are used to capture all of an episode's costs of care across care settings.
Help on the Internet. The reform law also creates the Physician Compare Web site that will allow physicians to be compared in the same manner that hospitals are.
More money. The American Recovery and Reinvestment Act (the stimulus) includes $19 billion in funding for the Nationwide Health Information Network and encourages physicians to become more technologically up to date.
Fair as possible
First, they must devise the methodology to make sure that the selection process for physicians wanting to participate in these networks is as fair as possible, says Baskin. "At Aetna, a multifunctioned team determines the quality and cost-efficiency metrics and selection process to create these networks. That team includes representatives from network management, informatics, product development, medical directors, and nurses. Obviously, the clinicians have tremendous influence over choosing the quality metrics."
Aetna's effort
Aexcel, Aetna's high-performance physician network, focuses on specialties that account for a high percentage of costs. They are cardiology, cardiothoracic surgery, gastroenterology, general surgery, obstetrics/gynecology, orthopedics, otolaryngology, neurology, neurosurgery, plastic surgery, vascular surgery, and urology. "These specialties represent approximately 70 percent of our specialty costs and control 50 percent of our total medical costs," says Baskin.
In markets where Aexcel exists, specialists achieve Aexcel designation through demonstrated effectiveness in the delivery of care based on measures of clinical performance and cost-efficiency derived from an analysis of Aetna claims data, says Baskin.
Aexcel is available in 36 markets, Baskin adds. Approximately 1.2 million Aetna members belong to plans featuring Aexcel physicians. As of January 2010, more than 51,000 specialists had Aexcel designation.
Aetna and most other insurers follow guidelines in the Patient Charter, which was created by the Consumer Purchaser Disclosure Project, whose Web site describes itself as a "group of leading employer, consumer, and labor organizations working toward a common goal to ensure that all Americans have access to publicly reported health care performance information."
Patient Charter
Baskin says that the Patient Charter sets out guidelines for publicly reporting the methodology used in choosing physicians for networks. "If you adhere to these guidelines, it's felt that your program is fair to both doctors and patients," he says. "The Patient Charter provides guidance in several areas, including physician involvement in program development, transparency of the selection methodology and the measures, and ensuring that measures meet national standards."
The Patient Charter, released in April 2008, is in part a consequence of the settlement New York reached with insurers in August 2007 over how physician networks are created. "The Patient Charter took all the main points of Attorney General Andrew Cuomo's settlement and took it a step further, making it more mature, more specific," says Baskin. "The New York attorney general's document is only applicable to New York; it doesn't govern the rest of the country. But the Patient Charter is something that insurers voluntarily sign on to, saying that we're going to adhere to these guiding principles everywhere." In addition to Aetna, other national insurers, including UnitedHealthcare and Cigna, have signed on.
Of course, that doesn't remove the conflict between measurer and measuree. "The doctors are always going to say that administrative data doesn't really capture what I do, that you need to actually look at charts," says Lance Lang, MD, a physician consultant in Mercer's health and benefits business. "The stakeholders are going to say that you need to put in automated medical records so that your administrative data are driven by clinical data. And we can't wait. We have more information to choose a cereal in the grocery store than we do to choose a doctor or to choose a treatment. That's not acceptable.
"In my past life," Lang continues, "at Health Net, I was involved with collaboratives in California, Oregon, Connecticut, and New York. There are many states that are building market-based aggregated databases. They're following the New York attorney general's guidelines on how to do that. Those guidelines were developed in negotiation with the American Medical Association and other physician organizations, so they're legitimate. The plans in most states seem to understand that aggregated data are more valid and that using data blessed by a convening entity like the Pacific Business Group on Health lends authority to the basis of their profiles."
This doesn't always assure good results, or even goodwill, Lang quickly adds. "We did that in California. The PBGH led a multistakeholder collaborative. There were docs at the table; docs validated each measure. The results came out. Blue Shield used them and they're getting sued by the California Medical Association. You can do all the right things and still wind up in court. I believe the CMA will lose and that many employers are pleased with Blue Shield's leadership."
Approved certifying agency
Compliance with the Patient Charter is measured by the National Committee for Quality Assurance, says Baskin. "It's the only currently approved certifying agency that says you've adhered to the Patient Charter, and the NCQA has developed criteria based on the Patient Charter with even more details and perhaps has even gone further. But the only way to adhere to the Patient Charter is to have NCQA review your program."
Kristine Thurston Toppe, MPH, the NCQA's director of state affairs, says that "data can be pulled from sources such as registries and medical records; lab and pharmacy data sources can be included as well."
Recent advances in technology and systems — such as more widespread use of patient electronic medical records and greater interconnectivity between physicians and specialists, hospitals and larger groups — have brought us to a place where medical directors can indeed find the high-performing providers, says Toppe. "One of the critical elements of any kind of reporting, whether it be internal or public reporting, is the audit function — the ability to go through and track whether or not the data was accurately collected or accurately compiled for the purposes needed, whether it's to give back to the physician for quality improvement purposes or to identify patients who need follow-up care."
A provision of the Patient Protection and Affordable Care Act (PPACA) will provide a valuable tool for plans to do this. "CMS will be developing a public domain episode grouper, algorithms used to capture all of an episode's costs of care across care settings," says Paul Ginsburg, PhD, president of the Center for Studying Health System Change. "With its transparency and physician input to its development, this could increase physician confidence in calculations of relative efficiency. Nevertheless, it does not mean that physicians will be happy with the results."
Pisano also notes that the reform law creates a Physician Compare Web site, which is supposed to be up and running by January. Pisano says it will allow physicians to be compared in the same manner that hospitals are.
The law says that the site will feature "information on physician performance that provides comparable information for the public on quality and patient experience measures with respect to physicians enrolled in the Medicare program…." Also included will be a processs by which physicians will have a "reasonable opportunity" to review the results of their performance ratings.
Lang, the Mercer consultant, reaches back to another fairly recent law: the American Recovery and Reinvestment Act, aka the stimulus, which includes $19 billion for the Nationwide Health Information Network. To qualify for the full stimulus money, a hospital or physician will need to demonstrate meaningful use, meant to ensure that there will be automated data records to use in evaluating performance.
More than anything else, however, perhaps the greatest change in the last two years has been in attitude.
The NCQA's Toppe says that while the data have been there, employers have been hesitant to demand that it be used to find the best-performing physicians — to limit the choice of their workers. But as insurance costs go up, there may be more acceptance of the idea that employees may be willing to trade some of their choice for more cost-effective care.
Certain physicians
Just as employers have recognized centers of excellence in hospital care, especially for specific high-cost surgeries, they are now beginning to recognize more cost-effective care by certain physicians, says Toppe. As employers reduce copayments for employees and dependents who go to a specific center of excellence, they are considering similar financial incentives to direct employees to more cost-effective physicians.
Still, the high-performing provider network won't find many fans among doctors, Goetz predicts. "If you are driving down the highway, you know what the rules of the road are. If health plans don't explain what the rules are, then how do we improve overall health care? You are simply setting up the mechanism to sift people out — not on the basis that they don't want to do well, but on the basis that they have been measured a certain way that's not explained to them all the time."
Lang doesn't necessarily believe that what employers want goes much further than traditional tiering of physicians.
"Provider performance is a legitimate consideration," says Lang. "Employers want their employees to be able to select their physicians based on reliable performance data. Nirvana will come when we can rely on administrative data because it is derived from clinical data captured in an automated medical record. The best way to use the data in network design is in creating tiered networks. This keeps providers, both physicians and hospitals, in the network, but creates an avenue for a provider to improve his standing if he improves performance. Rigid narrow networks are hard to administer in year two and beyond."
Rather than exclude a provider from your network, a tiered network says to the patient that you need to pay more to go see him because the data say his performance is not as good, says Lang. But by keeping the provider in the network, improved performance can be rewarded by a higher tier in future years.
"One of the longer-term purposes of measurement is to stimulate improvement," says Lang. "Doctors need to realize that the assumption that quality is produced by individual smart providers working hard is outdated.
"Rather, quality can only be achieved by collaborating, working in teams supported by excellent systems. The tiered system provides incentive to work together to improve performance."
In addition, providers in a narrow network may try to take advantage of their favored status. "The doctors might try to raise unit prices because they've got this exclusive relationship," says Lang.
Gary Claxton, vice president of the Kaiser Family Foundation, underscores other problems in establishing high-performing physician networks. "There are important hospitals and, to a lesser extent, physician groups in markets, and it is hard for insurers to sell networks without their participation," says Claxton. "This limits the potential savings.
"As hospitals consolidate, it may be hard for insurers with larger shares to serve a market and not contract with the leading hospital systems. The same can occur with large single-specialty medical groups. High-performing physicians do not always practice together with other high performers, and may not practice in high-performing hospitals."
Dollar crunch
Still, Toppe says it makes business sense for plans to look at "providers who are being more proactive about looking at the big picture of how they use their resources."
"There's a real dollar crunch out there," says Baskin. "Businesses are finding that the cost of not managing the network, not limiting the network, is just unsustainable, and now they're saying, wait a minute, maybe that broad access isn't worth as much as we thought it was. Maybe employees will be willing to accept less choice, knowing that the portion of the health care premium that comes out of their paycheck every week is affected."
For further reading
Berry E, amednews staff. Narrow networks: Will you be in or out? Am Med News. http://www.ama-assn.org/amednews/2010/10/04/bisa1004.htm. Published October 4, 2010.
Carroll J. Early tiered networks encounter many obstacles. Managed Care. October 2007. http://www.managedcaremag.com/archives/0710/0710.narrownet.html.
Mercer. 2009 US employer health survey. http://www. mercer.com.
Patient charter for physician performance measurement, reporting and tiering programs: Ensuring transparency fairness and independent review. April 1, 2008. Consumer-Purchaser Disclosure Project. http://healthcaredisclosure.org/docs/files/ PatientCharter040108.pdf
Pham HH, Ginsburg PB, McKenzie K, Milstein A. Redesigning care delivery in response to a high-performance network: The Virginia Mason Medical Center. Health Aff. 2007:26(4):w532–w544. http://content. healthaffairs.org/cgi/content/abstract/hlthaff.26.4.w532?ijkey=WBT5EJNBtpduo&keytype=ref&siteid=healthaff
The price of excess: Identifying waste in healthcare spending. April 2008. PricewaterhouseCoopers. http://www.pwc.com/us/en/healthcare/publications/the-price-of-excess.jhtml.
Managing Editor Frank Diamond can be reached at FDiamond@ManagedCareMag.com
---
Our most popular topics on Managedcaremag.com
---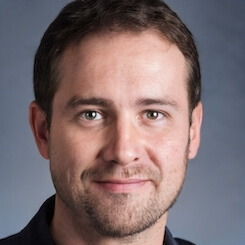 Paul Lendner ist ein praktizierender Experte im Bereich Gesundheit, Medizin und Fitness. Er schreibt bereits seit über 5 Jahren für das Managed Care Mag. Mit seinen Artikeln, die einen einzigartigen Expertenstatus nachweisen, liefert er unseren Lesern nicht nur Mehrwert, sondern auch Hilfestellung bei ihren Problemen.