Aetna's chief medical director for Medicare draws on years of experience to chart opportunities and challenges of the new legislation's focus on innovation
You can always learn something from a pilot program — even an unsuccessful one, believes Randall Krakauer, MD, national Medicare medical director at Aetna. He has spent the last eight years figuring out what works with senior members, testing various approaches to identifying where care management and other programs can make a difference. He has turned several into national programs, including initiatives for advanced illness and the placement of Aetna-funded case managers into medical groups the insurer contracts with for services. "We've learned from mistakes, some of them our own and some of them from others, and produced programs that are successful," he says. The experience has taught him that an open-minded, flexible approach to innovation will benefit the Centers for Medicare and Medicaid Services as well as health plans as health care reform is implemented. Krakauer is board certified in internal medicine and rheumatology. He went to medical school at Albany Medical College and completed his training at the University of Minnesota, Harvard Medical School, and the National Institutes of Health. He holds a master's degree in business administration from Rutgers. Krakauer worked as a vice president and regional medical director at Cigna and held leadership positions in several other organizations before joining Aetna in 2002. He spoke recently with Managed Care Editor John Marcille.
Managed Care: Health care reform lays out plans for several new programs for Medicare, including contracting with accountable care organizations. Will Aetna and other health plans be involved?
Randall Krakauer, MD: There's a great amount of interest in ACOs right now, and people across the country are preparing for them. The Center for Medicare and Medicaid Services has a pilot program set to begin in January 2012. If you consider an ACO to be an organized provider group that takes responsibility for outcomes, financial and otherwise, you might say there are some of them out there right now. But most groups are trying to decide what type of organization they have, what they need, what their goals are, what competencies will be required, and what additional capabilities they need to acquire to accomplish this. We think we have a role to play in this area, and we are eager to participate.
MC: What would that role be?
Krakauer: We have several physician collaboration arrangements in our Medicare Advantage plans, so in that sense, we are already in this business. The challenge is transitioning this to a fee-for-service Medicare environment with some of our existing physician partners. We are looking at how to work with other physician partners on technology, data, and care management to effectuate, in general terms, accountable care.
MC: But ACOs are provider organizations, and an insurance company is not a provider.
Krakauer: Provider groups could take advantage of some of the capabilities that we have to offer to establish an ACO. What you need from a provider organization is numerous providers, most particularly primary care physicians, who are committed to the concept and to the organization. Then you need the organizational infrastructure to be able to handle the administrative work, and you need data, both immediate, actionable data and summary data on how the organization is doing. You also need care management capability, or the ability to longitudinally manage a population that is attributed to you. We can assist a medical group with data management and case management, areas in which we already have expertise and a track record. We do this now with several medical groups across the country.
MC: Is this analogous to how a company offers services to an ERISA plan?
Krakauer: In the Medicare ACOs, we would not be doing any claims payment. That would still be handled by the fiscal intermediary, so it would be different from an ERISA plan. Our role would be limited to data management and care management, and possibly some technological infrastructure.
MC: What challenges do you see in transitioning your services from Medicare Advantage plans to fee-for-service Medicare?
Krakauer: Right now we have, for all practical purposes, successful ACOs in our Medicare Advantage space. If we are going to transition one or more of these into successful fee-for-service ACOs, we have several gulfs to cross. The first is data. Right now, we are operating in a data-rich environment. That enables us to identify cases, to identify actionable gaps in care, and to provide information to our case managers and our physician partners. We know what medications our members are taking, what prescriptions they have filled, and whether they are hospitalized. In the fee-for-service Medicare space, it's not clear what kind of data we would be getting or how current that data would be. Whatever we will be able to get, we do not expect it to be comparable to what we have now.
MC: You would also have quite a different membership base.
Krakauer: We would be dealing with an attributed population that may not even know they are in an ACO, rather than members who have enrolled in our plan. That is a much greater challenge in terms of engaging them and managing them. We would also not be using a contracted network of providers. These are very significant transitional challenges. We are getting very good results right now with what we are doing, but the question is, can we get good results with these difficulties to overcome?
MC: These are all negatives. Is the highly managed system, then, the more desirable system?
Krakauer: If your goal is to produce improvements in cost and quality, you have a greater opportunity to do so in the more managed environment. But we still have opportunity in a relatively unmanaged environment. Perhaps we will get good results, but maybe not as good as what we might get in an environment in which we don't have some of these deficiencies.
MC: Are ACOs going to be able to deliver on cost control to a greater degree than traditional unmanaged Medicare?
Krakauer: We are still waiting to see what the enabling regulations are for the ACOs. It will be interesting to see how they are implemented. If we have a number of ACOs and the bulk of them are successful and have the potential to impact the majority of the population in Medicare, we might really see some impact. It also might not work out so well.
MC: The innovation center set out in the legislation will also be testing some new ideas. Will this be different from the pilot projects you've been a part of with CMS?
Krakauer: The innovation center has a lot of potential to do much better in terms of fostering innovation than what we have right now. There is an opportunity for the center to be much more flexible, to better define the populations, and to not necessarily require budget neutrality upfront. The goal should be to demonstrate something that might be valuable and useful, as opposed to achieving immediate budget neutrality, which is basically asking for an innovation to be successful before you start.
MC: How should pilots be evaluated?
Krakauer: Even an unsuccessful pilot in terms of overall cost savings can still be successful in terms of learning something useful in certain subpopulations. So if the new Center for Medicare and Medicaid Innovation operates with the flexibility and aggressive goal of fostering innovation, there is considerable potential. The key in trying to make things better is to preserve options, choices, and flexibility as we go forward and not hamstring innovation with rigid rules and regulations that really preclude the flexibility that is needed to get things done.
MC: What areas hold the most promise?
Krakauer: Our greatest opportunities to improve quality and reduce costs in Medicare are with the populations that have multiple chronic illnesses and psychosocial barriers and that have advanced illness — what we used to call terminal illness.
MC: You've learned at Aetna that targeting these areas will work?
Krakauer: Classic disease management focused on a single condition does not work in Medicare because you do not have single conditions. Less than 3 percent of costs are generated by a population with a single condition, while about 73 percent of costs are generated by a population with five or more comorbid conditions. These conditions interact with each other in deleterious ways. The combinations are worse than the sum. Plus, they have psychosocial aspects besides the clinical conditions, and unless you identify and manage them all, you will not be successful.
MC: What cost savings have you been able to achieve?
Krakauer: We have engaged about 18 percent of our entire population annually in case management and an additional 1 percent in disease management. Compared to unmanaged Medicare with risk adjustment and geographic matching, we can reduce our acute days by 34 percent, and acute days are about 40 percent of Medicare costs. And 90 percent of that reduction is not related to denials. We also have comparable reductions in other areas, such as emergency room utilization. And again, we almost never deny emergency rooms, so these are not days that were denied; they are days that did not happen. That is a very good measure of the intersection of quality and cost.
MC: Do you get pushback from physicians or the members?
Krakauer: Very little. As far as the members are concerned, we have about a 94 percent satisfaction rate when we survey them on case management. And we get very little negative feedback from our participating providers. Most of them appreciate the help.
MC: You also mentioned the potential in working with members who have terminal illnesses.
Krakauer: We engage many members in Compassionate Care, our program for advanced illness. We have tripled the hospice election rate, and for members in this program, we've reduced acute hospital days by 82 percent. You never get to say 82 percent unless you have a very effective program and you are working in an area where this type of management is very badly needed.
MC: What helped you identify this population early on?
Krakauer: We observed, based on studies by many organizations, including the Robert Wood Johnson Foundation, the Rand Corp. and others, that there is a big quality chasm in this country in the way we treat what we used to call end-of-life and are now calling advanced illness. The problem is that we are not providing people with choices and options early enough to be effective. We are not providing adequate palliative care or psychosocial support. We are pursuing curative therapy perhaps beyond the point where it is reasonable.
MC: This is an opportunity, then, for better communication of options?
Krakauer: The goal of our specialized case management program for this population is to provide needed assistance, options, and support to help members and families facing this situation access optimal care. We are not trying to steer anyone to a particular choice. The result of this assistance is that the hospice election rates have tripled. The change has been dramatic, and you only get dramatic change when you are operating in an area in which such services are really strongly needed.
MC: What sort of federal legislation or policy changes would be useful to your programs in this area?
Krakauer: We would be interested in liberalizing the Medicare hospice benefits. We believe that if we could drop the requirement to avoid curative therapy and change the definition of terminal from 6 months to 12 months, that would facilitate more people electing hospice earlier than might be the case now. We have information that suggests such liberalization would not generate increased costs, and this is something we've advocated. We would like to do this with our own Medicare Advantage members, and we hope to discuss this with CMS soon.
MC: What other programs have been successful with the Medicare population?
Krakauer: The most transformational thing that we are working on right now is physician collaboration. In some places we have collaborative partnerships in place, with case managers dedicated to a particular medical group or embedded within a medical group. That really changes the nature of our relationship with our participating providers.
MC: The case manager is on your payroll?
Krakauer: Yes, our payroll. It's an extra resource for them.
MC: How large does the group practice have to be to make embedding a case manager worthwhile?
Krakauer: The group has to have about 1,500 Medicare members, but there may be opportunities to find ways to do it with smaller groups.
MC: How many groups are you working with in this way?
Krakauer: We have 37 groups nationwide right now, and we are looking at ways to increase that number aggressively.
MC: You've written about the challenges of moving research projects into day-to-day practice.
Krakauer: There are several difficulties. One is broad scale applicability. That is, the population that you demonstrate impact on might be relatively small. For example, some programs for nursing homes have been successful, but they are very difficult to scale because most of the institutionalized elderly live in small numbers in individual nursing homes, not in large numbers in a single nursing home. There are also circumstances when what works on an unmanaged population might not be so successful in a population that is already well managed. Programs that focus on the top 1 percent or the top 2 percent of an unmanaged Medicare population could be very successful, but if you apply them to a population that is already well managed, you might not get such impressive results. We are still waiting to see whether innovations like biomonitoring, for example, will work as well in managed populations as the pilots have shown in relatively unmanaged populations.
MC: When you were hired at Aetna, did you have a mandate to innovate and to expand the Medicare program?
Krakauer: Aetna was in the midst of a turnaround when I joined the company in 2002. The Medicare program had been cut back considerably. We were down to 80,000 members at one point, and the infrastructure to support the program was diminished as a result. A decision was made that we did have opportunity in Medicare and we were going to grow the program. For that reason, we started to build our care management capability. Our membership has grown fivefold, and we intend to continue to grow.
MC: What are the biggest problems that Medicare Advantage plans face?
Krakauer: It is a worthwhile enterprise for a health plan to run a Medicare Advantage plan, and there's a great deal to accomplish. Marketing, developing good and cost-effective provider networks, and other areas are all difficult and important. But building a medical management infrastructure that can produce good results at the intersection of cost and quality is key for a successful Medicare Advantage plan.
MC: Thank you.
We have tripled the hospice election rate, and for members in this program, we've reduced acute hospital days by 82 percent.
---
Our most popular topics on Managedcaremag.com
---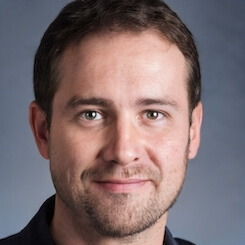 Paul Lendner ist ein praktizierender Experte im Bereich Gesundheit, Medizin und Fitness. Er schreibt bereits seit über 5 Jahren für das Managed Care Mag. Mit seinen Artikeln, die einen einzigartigen Expertenstatus nachweisen, liefert er unseren Lesern nicht nur Mehrwert, sondern auch Hilfestellung bei ihren Problemen.