We want to hear from medical directors about how they approach one of the most vexing and chronic problems in health care
Do you, Mr. Medical Director, have a definitive solution to the growing problem of overutilization in emergency rooms? If you do, then we'd like to hear from you via email (see the box below), because we don't. Oh, yes, there are techniques that nibble around the edges — 24/7 nurse hot lines and urgent care centers — but as the chart below illustrates, they've hardly stemmed what's become one of the primary sources of waste in the health care system.
Still, we do have a few interesting and useful things to report.
Give us your tips on ER cost control
If you have a tip on managing ER costs that you would like to share with our readers, e-mail Managing Editor Frank Diamond at:
Frank will collect your insights and share them in a follow-up article.
Emergency room overutilization, long a problem, seems to have become more critical situation in recent years, and it's not solely tied to the uninsured. A study in MANAGED CARE in October ("Identifying Characteristics of Patients With Low Urgency Emergency Department Visits in a Managed Care Setting") noted that "non-urgent ED visits are common among insured as well as uninsured patients." A study in the September issue of Health Affairs spurred headlines when it noted that "only 42 percent of the 354 million annual visits for newly arising health problems are made to patients' personal physicians. The rest are made to emergency departments (28 percent), specialists (20 percent), or outpatient departments (7 percent)." The studies note that this is partly a function of the shortage of primary care physicians.
Another worrisome study appeared in the Journal of the American Medical Association in October. "Use of Advanced Radiology During Visits to U.S. Emergency Departments for Injury-Related Conditions, 1998-2007" notes that while there has been an increase in use of CT and MRI scans in the ER, that hasn't led to more diagnosis of life-threatening conditions.
Use hospitals less
"Nearly all the players have zeroed in on the same strategy: Use hospitals less," says Jim Fields, a consultant at Oliver Wyman, an international management consulting company. They want to eliminate unnecessary surgery, stave off admissions for acute episodes of chronic diseases, reduce high-priced diagnostic tests that don't improve outcomes, and wipe out the use of emergency rooms for routine primary care.
"Medical directors need to be involved as well," Fields continues. "As hospitals move into a new era of flat or falling admissions, bundled reimbursement, and pay for value, the medical department will play a key role in standing up for quality, identifying areas where clinical change could lead to legitimate savings, and working out the practical side of the hospital's role in virtual care delivery partnerships, accountable care organizations, and other new models that will link payers, patients, and providers of all stripes."
Still, at least one expert questions how much leverage clinical executives can have. "I am not sure there is anything that medical directors can do about it," says Barbara Starfield, MD, MPH, an internationally known expert on primary care. "As long as there is no alternative to the ER, people will go to the ER — and having universal health insurance will only make it worse."
Stephen R. Pitts, lead author of a Health Affairs study, "Where Americans Get Their Care: Increasingly, It's Not at Their Doctor's Office," and an associate professor of emergency medicine at Emory University, says there are techniques that may prove effective in curbing overutilization. For instance, he sees some promise in after-hours clinics that are run by HMOs. "Kaiser can provide an attractive alternative to the long ED wait for minor acute problems by providing similar services after hours and on weekends in its regular office facilities. These may be staffed on a rotating schedule by the internal staff, or by dedicated after-hours personnel."
Address real problems
Health clinics have to be open after hours and on weekends to function effectively, and they have to address the real problems of the population, says Pitts. "Some clinics will happily see patients for antihypertensive refills, but won't take care of lacerations. That's insane. That's the kind of thing that forces people to go to the ER. So if you have a clinic that's not taking care of common acute problems, people will ignore your clinic and it will wither."
Medical directors should examine claims history to determine what is driving ER visits, says Pitts. "What do the people in your HMO actually have that's acute? How much of that can be managed by primary care doctors?"
Robert Kropp, MD, southeast region medical director for Aetna, says that while there has yet to be a definitive overall solution to ER overuse, some progress has been made, though slowly. "We're still chipping away at it," says Kropp. "There are things that we are doing that address ER utilization. We have all the usual programs in place — access to urgent care centers and the walk-in clinic. We offer members and physicians the option to electronically communicate for prescriptions and appointments. We have a 24-hour nurse hot line. And all of these things would tend to eliminate or reduce the need for emergency room visits."
Kropp is particularly hopeful about a new program Aetna is testing in the Southeast to help members be more aware of alternatives to the ER for nonemergency care.
"We're sending our members ZIP code-correlated maps of where urgent centers are in their locality," says Kropp. "In other words, if you live in a particular ZIP code, you will get a letter from us saying the urgent care facilities in your area are here on this map. The map would be easy to read and specific about where your closest urgent care centers are located."
Michael M. Siegel, MD, is corporate vice president and medical director for utilization management and quality improvement at Molina Healthcare, an insurer that services Medicaid and Medicare populations.
Siegel notes that the federal Emergency Medical Treatment and Labor Act (EMTALA) guarantees people access to an emergency room regardless of their economic circumstances. "When we talk about ER costs, we have to talk about certain areas. One is how to manage utilization, and then how to manage the cost per visit. On one hand, many visits are inappropriate, and on the other hand, once they get there, how do you avoid someone leaving the ER with a $5,000 bill for a sore throat? Both factors play into total costs."
Siegel says Molina relies on advanced management tools, trying to encourage beneficiaries to call a 24/7 nursing hot line "to give them more information that they can use to make their own decision about whether or not to go to the ER. Unfortunately, most people don't do that. If they're sick they go directly to the ER."
The problem is not only with beneficiaries, Siegel says. Hospitals might be tempted to encourage ER use to boost profit. "They can create a charging profile that nets for them many more dollars than if that person had gone to a doctor's office."
Health literacy, or lack of it, might come into play, as well. "I really believe that people just don't know how to take care of common everyday things at home. We have a program where community health workers go out to homes of people who use the emergency room frequently, basically making sure that all their health needs are being filled."
Patient flow
The uninsured and underinsured are not the only factors here, says Nancy Van Vessem, MD, the chief medical officer at Capital Health Plan in Tallahassee, Fla. "The data show that most of the patients in the ER have health insurance coverage and that it isn't solely an issue of not having insurance," she says. "The medical director has to realize that the patient flow goes through the easiest route just as water flows downhill rather than uphill. An alternative route must be created which is more attractive for people who really don't need emergency care. Further, overutilization of the ER contributes to fragmentation of care — it is the antithesis of coordinated care. When the ER is crowded with people that really don't need to be there, there is less access for people who truly have an emergency."
Many things make the ER attractive to patients. It's open 24/7, there's a cafeteria nearby, there's security, and all the laboratory work and X-rays can be done in one location. "Expert ER goers know what to say to be seen first, and the staff members don't know the patients, so it's easier" to abuse prescription drugs, says Van Vessem.
Not to mention the patients who wouldn't abuse the ER but are forced to go there thanks to limited access to the PCP.
"In the past someone with abdominal pain would see the family doctor," says Van Vessem. "The doctor would examine the patient and maybe get a urinalysis and a CBC — generally in the office. If things looked OK but there was some concern about appendicitis, the doctor would typically advise the patient to come back the next day for re-examination. Now — why worry? Just send the patient to the ER for work-up of abdominal pain, which typically includes high-tech imaging. In fact, why see the patient at all? So the patient with a viral gastroenteritis or dietary indiscretion is triaged to the ER over the phone by the nurse. It's risk management, and the physician doesn't get behind in his already packed schedule."
Imaging soars in the ER
Increased use of imaging technology in emergency rooms has been one of the main drivers of costs, according to a recent study in the Journal of the American Medical Association. The study, "Use of Advanced Radiology During Visits to U.S. Emergency Departments for Injury-Related Conditions, 1998-2007," explains how much of a burden things such as CT scans and MRIs have placed on the ER.
The MO of emergency rooms is often enough to make medical directors wince, says Nancy Van Vessem, MD, the chief medical officer at Capital Health Plan in Tallahassee, Fla. "A radiologist recently told me that some ER protocols call for getting CT scans prior to patient evaluation — prior to a history and a physical — and in cases where, if a radiological exam was needed, standard X-rays are the image of choice. The cost shift to employers with private insurance is significant." Here are two excerpts from the study.
"In this national probability-based sample, we report a three-fold increase in the prevalence of CT or MRI obtained during emergency department visits for injury-related conditions between 1998 and 2007, without an equal increase in the prevalence of the diagnosis of life-threatening conditions or a change in the disposition of patients."
"Some factors that may have contributed to this significant increase in CT use are the superiority of CT scans over X-rays for diagnosing conditions such as cervical spine fractures, the routine use of whole-body scanning for patients treated in some trauma centers, the increased availability of CT scanners, the proximity of CT scanners to the patient care areas of most emergency departments, the speed of new-generation CT scanners leading to a decrease in the need to sedate pediatric patients, and concern about malpractice lawsuits for a missed diagnosis."
It's not simply what happens in the ER that should cause concern, says Jaan Sidorov, MD, a former medical director for a managed care company and now a consultant and member of MANAGED CARE's editorial advisory board.
"It's more than just overutilization," says Sidorov. "Visiting an ER generates a trail of additional referrals and testing and specialty-driven, bad overtreatment. What's more, ER visits can result in the decision to admit. Most of all, however, it's a marker for poor primary care management. A good PCP with good access is supposed to be a better alternative to the ER. High ER rates mean that the PCP network is failing."
Medical directors in managed care are typically given responsibility for doing something about the rate of ER visits but feel powerless, thanks to the "reasonable layperson" standard that got put into laws and regulations in the 1990s as one of many interventions to defang the HMOs, says Sidorov. "HMOs were basically unable to use the means at their disposal to brake ER utilization — pre-authorization, denials — and were also discouraged from using economic means — $50 copayments — to give enrollees incentives to rely on alternative sources of care.
"That means all they have are the PCPs, who are supposed to welcome the opportunity to add more patients to their already busy schedule in case they have an emergency. Given all the dysfunction in primary care, it ain't gonna happen. 'I need to be seen, my blank hurts!' says the patient, 'Go to the ER' says the appointment triage person."
For further reading
Brokaw J. Keeping routine medical care out of hospital emergency rooms. Washington Post. May 18, 2010:A19. http://www.washingtonpost.com/wp-dyn/content/article/2010/05/17/AR2010051702807.html
Centers for Disease Control and Prevention. National Hospital Ambulatory Survey: 2007 Emergency Department Summary. Atlanta, GA: Centers for Disease Control and Prevention, U.S. Department of Health and Human Services; Aug. 6, 2010. http://www.cdc.gov/nchs/data/nhsr/nhsr026.pdf
Korley FK, Phan JC, Kirsch TD. Use of advanced radiology during visits to U.S. emergency departments for injury-related conditions, 1998-2007. JAMA 2010;304 (13): 1465-1471. http://JAMA.ama-assn.org/cgi/content/short/304/13/1465 (Registration required for full text.)
Pitts SR, Carrier ER, Rich EC, Kellerman AL. Where Americans get acute care: Increasingly, it's not at their doctor's office. Health Affairs 2010;2009 (9): 1620-1629. http://content.healthaffairs.org/cgi/content/abstract/29/9/1620 (Registration required for full text.)
ER visits rise, while number of ERs to visit falls
In a Washington Post essay in May, Jennifer Brokaw, MD, an ER physician in San Francisco, warned that the then newly passed health reform law will not relieve pressure on emergency departments and that if Massachusetts's experience is any indication, reform could even make overutilization worse.
Brokaw wrote that "we need to employ the new ideas and technologies that have emerged from the Internet and social networking revolution to link patients with informed advice about their conditions.
"In a fully realized online system, simple medical questions can be answered by health advisers instantly."
The pressures on ERs have been evident for some time, says Stephen R. Pitts, MD, lead author of the Health Affairs study "Where Americans Get Acute Care: Increasingly, It's Not at Their Doctor's Office." The result is "increased crowding, increased waiting times, and decreased quality of care for even very urgent problems like heart attacks, but especially for the more common emergency: severe pain, like kidney stones or broken bones."
Two developments add to pressure on ERs
Source: Avalere Health analysis of American Hospital Association Annual Survey data, 2008, for community hospitals.
More like this
An Emergency Physician's Complaint: 'Your Patients Are Costing Me Money!'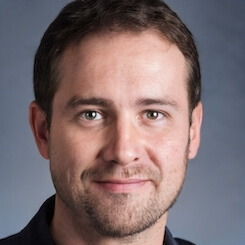 Paul Lendner ist ein praktizierender Experte im Bereich Gesundheit, Medizin und Fitness. Er schreibt bereits seit über 5 Jahren für das Managed Care Mag. Mit seinen Artikeln, die einen einzigartigen Expertenstatus nachweisen, liefert er unseren Lesern nicht nur Mehrwert, sondern auch Hilfestellung bei ihren Problemen.