A committee at the Institute of Medicine has called for better use of registered nurses, but physicians continue to try to keep them subordinate
The simmering controversy over whether advanced-practice nurses should be deemed full-fledged primary care providers seems to be coming to a boil.
There are many physician-oriented mandates in state laws and federal regulations that have come under fire as nurse practitioners struggle to expand their role as independent primary care providers, throwing off their longstanding subordinate status to doctors.
Physician groups say their opposition to these challenges is being driven by a professional commitment to quality and patient safety. Doctors go to school for many more years before they earn the right to treat patients. Loosening physicians' supervisory role recklessly and unnecessarily opens the door to medical errors, they say.
Nurses, though, see the physicians' opposition as more of an old-fashioned squabble inspired by their deep-seated fear of losing income and losing their traditional authority. Nursing groups have led the charge against "outdated" state laws that force nurse practitioners to work under the direct supervision of a physician, which they say drives up the cost of health care and makes access to a primary care provider more difficult — an issue that will grow worse as federal reform provisions drive more people to sign up for insurance coverage and seek care.
In October a committee assembled by the Institute of Medicine put the spotlight squarely on the issue, riling the American Medical Association with its call for new rules that would provide greater independence for nurse practitioners at better pay. And the issue has captured the keen attention of insurers looking for a more efficient way to deliver care to members, particularly as they try to do a better job offering preventive care at a time some areas of the country are experiencing a severe shortage of primary care doctors.
Logical or irresponsible?
"There's a patchwork of 14 states plus the District of Columbia that allow nurse practitioners to assess patients, diagnose patients, and order and interpret diagnostic tests," says Tay Kopanos, NP, the American Academy of Nurse Practitioners' director of health care policy for state government affairs. "Then there are other states where it gets a little crazy."
She offers Texas as an example. There, nurse practitioners are required to operate under the direct supervision of a physician. State laws range from strict provisions similar to Texas to more loosely held reins, where a doctor may just have to be available for consultation when needed. Many of these laws are what Kopanos describes as "a bureaucratic piece of outdated legislation."
NPs have been mounting a coordinated attack to persuade legislators to rewrite the rules.
Earlier this year, for example, the legislature in Maryland tweaked the statute governing a nurse practitioner's required ties to physicians. The nurse practitioners' standard 19-page supervisory contract was boiled down to a simpler one-sheet outline, and a months-long credentialing process was reduced to weeks — a compromise between the nurses' demand for complete independence and physicians' insistence on retaining a supervisory role. Just months later, Maryland-based CareFirst BlueCross BlueShield trumpeted its decision to allow nurse practitioners to join its provider networks as independent primary care providers.
"Federal health care reforms will, over the next few years, result in more residents of our region being covered by health insurance, and that will increase demand for primary care services," said Bruce Edwards, CareFirst's senior vice president for network management, who also cited the increased demand for primary care services emphasized in the company's medical home program. "With these developments ahead and an existing need to expand access to these services, allowing nurse practitioners to practice independently as primary care providers is a logical move to serve our members better."
"This recent change at CareMark has followed changes at other payers," says Kopanos. "Aetna announced in the spring that it was doing this across the board. Other insurers have done so in rural areas — UnitedHealth and Blue Cross Blue Shield plans. Most payers are open to nurse practitioners, especially where they don't have enough physicians."
Back in June, Aetna told nursing groups that it would start paying nurse practitioners at 85 percent of what they pay physicians for the same service, designating them as primary care providers. That formula mimics Medicare rules.
The IOM weighs in
Nurse practitioners, though, often find themselves battling doctors through every step of the legislative process.
In California, the state medical association joined hands with the Society of Anesthesiologists to oppose an independent role in anesthesia for nurses. And both bitterly rejected the court loss that was handed to them in October.
"For the governor and [court] to decide for the people of California that it is perfectly safe to remove the medical and physician component from anesthesia care is irresponsible," said Narendra Trivedi, MD, president of the California Society of Anesthesiologists, at the time of the ruling. The American Medical Association also has been outspoken in its opposition to a broader role for nurse practitioners.
Building for years
The argument over nurse practitioners' role in the primary care system — and who they have to report to — has been building for years. Over the last two years a special committee of the Institute of Medicine has been studying the issue. And in October the 17-member committee — which included nurses as well as doctors — came out as ardent advocates of a much wider health care role for nurses in the health care system.
While most nurses are registered nurses, the committee concluded, there are a quarter million advanced practice registered nurses with a master's or doctor's degree. Nurse practitioners, clinical nurse specialists, nurse anesthetists, and nurse midwives are all licensed as APRNs, and while some states allow them to operate independently, most don't. "Consequently," the committee reported, "the tasks nurse practitioners are allowed to perform are determined not by their education and training but by the unique state laws under which they work."
It's time for state legislatures and Medicare to change their laws so that nurses who are fully qualified and trained as primary care providers can work to their full potential, says the IOM report. And the IOM committee members called for new federal pay rules that would provide nurse practitioners with the same payments earned by doctors.
"We have created solid science to help prepare advanced practice nurses to deliver primary care," says Michael Bleich, PhD, dean of the Oregon Health & Science University's school of nursing and a committee member. To resolve the growing problems concerning primary care doctor shortages, high costs and the need to start providing preventive care to a tsunami of long-neglected patients who are being brought into the system through the reform effort, nurse practitioners have to be free to operate as primary care providers, he says.
Not only are state laws and complex federal regulations complicating that process, adds Bleich, but a uniform coding and billing system is needed to recognize, track, and properly pay nurses for the work they are doing, which is often invisible the way the system works now.
The IOM report, though, swiftly drew fire from the AMA, and it shows no sign of backing off.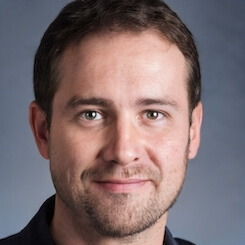 Paul Lendner ist ein praktizierender Experte im Bereich Gesundheit, Medizin und Fitness. Er schreibt bereits seit über 5 Jahren für das Managed Care Mag. Mit seinen Artikeln, die einen einzigartigen Expertenstatus nachweisen, liefert er unseren Lesern nicht nur Mehrwert, sondern auch Hilfestellung bei ihren Problemen.