Ophthalmologists and optometrists are united in opposing participation by stand-alone benefit payers
In the world of health care benefits, vision plans barely register on the radar. The word "vision" appears twice in the 906-page final draft of the Patient Protection and Affordable Care Act (PPACA), and the phrase "vision care" only once. These very brief mentions, while going largely unnoticed by health plans and employer groups, have caused a rift between eye care practitioners and vision plans in the portion of the benefits world that revolves around the eye. It's a sizeable portion, too, for vision plans provide coverage to some 85 million Americans.
The practitioners and plans disagree over how vision plans should participate in the health exchanges that the act would establish in 2014, yet health plans and benefit managers seem to have barely noticed. The mandate for vision care applies only to children's health coverage. The act as it stands would require vision plans to bundle their coverage with health insurance. That is how practitioner groups in eye care want to keep it.
Companies that write vision care coverage, however, have been lobbying to get into the exchanges as "stand-alone" plans that consumers can choose separate from health coverage. This comes at the same time that eye-care practitioners and vision plans are jockeying to help craft the regulations to define what precisely vision care would consist of.
Vision care unseen
Few outside of eye care have parsed PPACA so carefully as to get vision plans and health exchanges on their radar. "Employers are not that far down the road just yet with regard to the exchanges," says Molly Iacovoni, a principal in Aon Hewitt's health law consulting practice. Organizations such as America's Health Insurance Plans, the Employee Benefit Research Institute, and the National Business Coalition on Health say they haven't determined what the provision would mean to their members. The Blue Cross & Blue Shield Association and the likes of Cigna and Aetna have not investigated the effects of stand-alone vs. bundled vision plans in the exchanges, they say.
One group that has taken notice is the National Association of Dental Plans (NADP). PPACA would treat oral and vision care similarly in the exchanges with one exception: dental plans may participate alone and in a bundled benefit, whereas vision plans may only participate by bundling with health insurance.
A central issue is precisely what vision care entails. Vision care benefits range from coverage for a screening and refraction to evaluate visual acuity — with 20/20 considered good vision not needing further correction — to a vision test with cost sharing for materials such as glasses and contact lenses. It might even entail a comprehensive eye examination that includes screening for glaucoma, cataracts, and retinal disease. The coverage varies depending on what type of benefit the subscriber carries.
Evelyn Ireland, NADP executive director, acknowledges that her organization worked with dentists to get into the exchanges as both stand-alone and bundled offerings. "About 99 percent of dental plans are provided separately from medical coverage," she says. "To lump them into medical was a unique and uninformed approach on the part of Congress."
So NADP along with the Delta Dental Plans Association and the American Dental Association worked together to get the final legislation to include stand-alone dental plans in the exchanges, Ireland says. They made the case that having only bundled dental benefits would increase administrative costs due to cross-checking of benefits under cost sharing limits, and force children and parents to carry different dental coverage. "Basically, it would have meant a lot more cost for delivering the same benefit structure, and it would have also meant splitting of family policies so that children and their parents could end up going to different dentists," Ireland says. "That was the concern that triggered the interest of the ADA; it could disrupt the patient-dentist relationship with children."
Such practitioner and plan unity was absent in the effort to get stand-alone vision plans in the exchanges.
The world of vision care
The National Association of Vision Care Plans (NAVCP) and its member vision plans have already engaged congressmen and senators to get the ban on stand-alone vision plans repealed in 2011, says NAVCP President Richard Sanchez, who is also president and CEO of Advantica, a vision benefit company in Clearwater, Fla. "We think that the exchanges should have stand-alone vision plans and health plans, not or." No sponsor has stepped forward yet to promote this in Congress, he says.
Blocking stand-alone vision plans in the exchanges could alter how the industry operates if health exchanges become major purveyors of health insurance. Al Schubert, vice president of VSP Vision Care in Rancho Cordova, Calif., the largest vision benefit provider in the country, expresses concern that over time this could flip the vision care delivery system.
"When you look at dental and vision care in United States today, about 90 percent of the care is delivered by stand-alone dental and vision plans," Schubert says. "So if the exchanges catch fire and they get large, you may have the opposite effect, where stand-alone plans are not delivering the majority of the care in the United States. That may have downstream impacts."
The American Optometric Association and American Academy of Ophthalmology stated their opposition to stand-alone vision plans in the exchanges in a joint letter sent last year to Democratic Sen. Debbie Stabanow of Michigan, sponsor of a failed amendment that would have allowed stand-alone vision plans. "In contrast to increasing the essential integration of vision and eye health services into covered services, stand-alone vision plan companies aim to turn back the clock by continuing to segment vision from eye health and seeking to impose misguided limits on the care that our patients — especially children —receive," the letter stated. "Such plans are routinely mislabeled as complete or comprehensive when in fact they are not."
"Because of this opposition, the sponsoring senator took the references to vision out of the amendment when push was coming to shove," Schubert says. "The fact that we weren't unified with a provider organization had us excluded," Sanchez concurs. In the meantime, NAVCP members have been talking with the provider groups to try to bridge their differences, Sanchez says.
Optometrists, once thought of as only prescribing eyeglasses and contact lenses, now have authority in all 50 states to prescribe pharmaceutical eye drops to treat infections such as conjunctivitis and, in some states, glaucoma. Ophthalmologists, of course, have the full prescribing authority that comes with a medical license and, depending on an individual physician's credentials, can perform a full scope of surgery from removing styes on the eyelids to reattaching retinas and grafting corneas.
Michael X. Repka, MD, medical director of government affairs for the American Academy of Ophthalmology, wasn't aware of NAVCP's latest efforts to get stand-alone vision plans into the exchanges, but he wasn't surprised either. "I would expect that this is the time everybody is going to be out there looking to do those tweaks and adjustments to the bill," he says.
What is 'vision care' exactly?
The optometrists' and ophthalmologists' objection to stand-alone vision plans in the exchanges gets to the heart of defining what precisely vision care comprises, says Stephen Montaquila, an optometrist who chairs the American Optometric Association's Third-Party Center. His organization's stand has to do with tying eye care more closely to overall health care and getting the health exchanges to recognize that an eye examination should include a complete eye health assessment, he says. "Our goal is for every American to get their eyes examined. The intent of having that partner with a qualified health plan is to get the care in one place."
He calls the concept of bundling vision with health care "a better system to provide total care rather than an a la carte program that could end up missing a piece. Otherwise, it's conceivable that a person could have vision care but not health care." Repka of the Academy of Ophthalmology adds, "We still support the concept that it's very hard to separate vision and eye health from each other, where we have that arbitrary vision divide of refractive correction or routine eye care — of course whatever that is."
Which is easier on the eyes?
Sanchez of NAVCP and Schubert of VSP have said their concept of vision care mirrors that of the professional societies, but that stand-alone vision plans are better equipped to meet the broader goals of improving access to eye care. NAVCP has been calling attention to its own study that shows consumers with a full-service, stand-alone vision plan are twice as likely to get an annual comprehensive eye examination as those who get vision coverage bundled with their health plan.
The study, which Ingenix Consulting conducted, showed a utilization rate of 33 percent for the former vs. 16 percent for the latter. A full-service vision plan typically includes the clinical examination plus a benefit for materials such as eyeglasses or contact lenses. The study also revealed that 36 percent of patients with stand-alone coverage received an eye examination in consecutive years compared with 22 percent of patients with a bundled plan. Most vision plans are stand-alone now, often provided under an employer's ERISA plan. But some insurers include eyeglasses and vision exams in insured plans.
Utilization rates of covered persons receiving an eye exam over two years
An Ingenix study indicates that even when a bundled (vision with general health care) plan offers a vision exam and materials (mainly eyeglasses), its members are less likely to have an exam than are members who have a separate vision plan.
| | | | |
| --- | --- | --- | --- |
| Type of vision care benefit | Members | Unique patients | Utilization rate |
| Exam & materials, stand-alone | 50,253,582 | 27,327,180 | 54% |
| Exam & materials, bundled | 7,205,883 | 2,089,363 | 29% |
| Exam-only, stand-alone | 10,954,779 | 1,282,081 | 12% |
| Exam-only, bundled | 5,020,795 | 650,417 | 13% |
| Medicare/Medicaid | 11,545,621 | 3,150,169 | 27% |
Source: Ingenix Consulting for National Association of Vision Plans
Vision Exam Utilization Study (Study period: 2008-2009)
When people have an exam-only benefit, the utilization percentages are much lower, the NAVCP study reports: 6.7 percent in stand-alone plans and 7 percent in bundled plans. One vision plan executive says the nature of the coverage is germane to patient-practitioner relations.
"Patients with stand-alone vision benefits develop longer, deeper, and more lasting relationships with their eye doctors than those with bundled insurance," says Rob Lynch, CEO of VSP. "They are more likely to have a health care experience that has a more impactful role on the broader spectrum of their general health."
"Why wouldn't you want access through various plans, whether it's through a health plan or stand-alone plan?" Sanchez says. "I don't get it." He expects the issue to be revisited in 2011—"not only on the federal level by our efforts, but as the regulations drift down to states doing their own interpretations."
VSP offers an Eye Health Management Program that focuses on early detection and management of both eye and related health conditions. A study commissioned in 2008 found that diabetics in the program had annual health plan costs of $6,682 vs. $8,074 in the traditional health care model group, and claimed other cost benefits in lost time and turnover.
First-year savings after early detection
Tighter management of eye problems equals savings, not only for eye treatment but for treating other conditions as well, according to a study conducted by VSP Vision Care, a vision benefit provider.
Condition
Number of VSP early detection group (EDG) members
Cost for EDG members
Cost for traditional health care model members
Difference per person
Health plan costs
Diabetes
620
$6,682
$8,074
$1,392
Hypertension
1,613
$6,306
$6,542
$236
High cholesterol
2,850
$4,838
$4,731
($107)
Lost-time costs
Diabetes
401
$862
$815
($47)
Hypertension
1,044
$232
$299
$67
High cholesterol
1,928
$207
$239
$32
Turnover
Diabetes
401
6.5%
15%
8.5%
Hypertension
1,044
6.3%
13%
6.7%
High cholesterol
1,928
6.5%
11.1%
4.6%
Source: VPS Vision Care Study, 2008.
If existing state-run health exchanges are to serve as a model, at least two offer vision care as a bundled benefit only, according to principals in those exchanges: the Oregon Medical Risk Pool and the Massachusetts Connector. "We do not offer stand-alone vision plans, and there is nothing in our 2006 law that says we can or can't," says Dick Powers of the Massachusetts Connector. "Early on that possibility was discussed among staff members, but there was so much else going on that it simply fell off the radar and has never resurfaced."
If vision plans don't register a blip on the radar soon, the nature of their business may undergo serious change.
Richard Mark Kirkner is a health care journalist residing in Phoenixville, Pa. Reach him at RKirkner@managedcaremag.com.
More like this
The Waiting Game: Managed Care & Dentistry
More pressure on Part D plans
---
Our most popular topics on Managedcaremag.com
---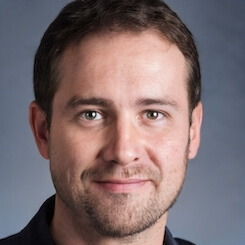 Paul Lendner ist ein praktizierender Experte im Bereich Gesundheit, Medizin und Fitness. Er schreibt bereits seit über 5 Jahren für das Managed Care Mag. Mit seinen Artikeln, die einen einzigartigen Expertenstatus nachweisen, liefert er unseren Lesern nicht nur Mehrwert, sondern auch Hilfestellung bei ihren Problemen.