Oncologists may no longer mark up the cost of specialty drugs. If the plan works, you can bet that other insurers will adopt something similar.
By the end of this year, UnitedHealthcare will be reviewing data from five oncology groups to determine whether a pilot payment program for cancer care should be expanded.
Lee Newcomer, MD, an oncologist and medical director of oncology for UnitedHealthcare in Minneapolis, is testing a new way of paying for cancer care and closely monitoring the quality of care, steps made necessary by the rising cost of oncology care. What's different about this program is that United is bundling payments for an episode of cancer care, freezing the margins physicians previously earned on drug reimbursement, and collecting patient-outcomes data to determine which of five participating oncology groups will produce the best results.
By "bundling" payments to the groups up front for the full cost of care for each cancer patient, United is departing from the current fee-for-service model of payment because even though there are no limits on what the groups can spend on care, United is freezing the margin that the groups had been making when buying medications and billing the health plan for those drugs.
"The bundle represents what the group used to make from drug margins," Newcomer explains. "In this program, we no longer calculate new drug margin amounts, and there is no group 'cost.' We continue to pay for the drug cost, office visits, and administration fees on a fee-for-service basis. If those items increased because of inflation they would be reimbursed accordingly."
United's "bundled" payment method is different from the current payment system in which oncologists make some money for delivering patient care and make some money by buying medications and billing health plans for those drugs — the buy-and-bill approach. This system generally fails to reward oncologists for providing good quality patient care and may be unsustainable because costs are rising about 15 to 18 percent annually, in part because of the increasing cost of medications. Thus, by bundling payments for an entire episode of care, United is separating cancer payment from drug selection.
In interviews, the oncologists in the United pilot program said they are willing to take a chance on an initiative designed to improve how the health plan pays for cancer care. Usually, physicians are reluctant to let health plans tinker with payment methods for fear that the result will be lower payments.
In fact, although United has not outlined its payment plans for future years, this so-called bundled method could be used as a way to limit what physicians can spend on care. Some health plans have used bundled payments and episodes-of-care models of delivery in which providers get a set amount for a patient's treatment over the full course of the episode of care and the set amount does not change regardless of how much is spent on that patient's care.
"Cancer is no longer a sacred cow," says F. Randy Vogenberg, PhD, RPh, a consultant and principal at the Institute for Integrated Healthcare and executive director of the Biologic Finance & Access Council at the Jefferson School of Population Health in Philadelphia. "Health plans recognize that potentially all cancers can be managed in a similar way if there is provider leadership and a fixed budget. That will start to happen with cancer care because we have a history of treating it effectively and we know that it's very costly. In fact, the medications for cancer care represent about 50 percent of the total spending for all specialty medications combined. That's why everyone is focusing on it.
"United's pilot program is very similar to what happened with DRGs," he adds. Medicare introduced diagnosis-related groups in the mid 1980s, in effect paying hospitals a bundled rate for certain patients. "Insurers want to manage the whole category of cancer care and all specialty drugs as well," Vogenberg says. "As an insurer, if you don't start learning to manage all specialty drugs, not just oncology, it's going to be bankruptcy. If I can get 50 percent of it under control, then maybe I can get all of it under control."
Al Lewis, the founder of the Disease Management Purchasing Consortium, calls United's program "a fabulous idea," saying, "It may be a little too gentle, and perhaps it needs to be because it's the first attempt to manage the cost of cancer care. The question is, What happens if treatments fail?"
Keep physicians autonomous
United will monitor the physicians' results closely and thus will know how patients are doing and whether costs are rising or falling, Newcomer says. The data will be compared with that from physicians treating patients under the traditional cancer payment model.
In addition, each of the five physician groups has chosen its own cancer-care guidelines to follow. United did not specify which protocols each group should use but asked that each group reach a guideline-compliance rate of 85 percent or better when delivering patient care.
As a result of letting the physicians follow guidelines of their choice, Newcomer found the oncologists were willing to participate and eager to move away from relying on the spread between their costs for the medications and what insurers were paying to run their practices.
The five medical practices in United's pilot program have 18 to 35 oncologists and volunteered to participate in the program. About three dozen groups wanted to participate, and United chose the five because they were large and had strong physician and business leadership, Newcomer says. They are: The Center for Cancer and Blood Disorders in Fort Worth, Texas; Dayton Physicians in Dayton, Ohio; Kansas City Cancer Center in Kansas City, Mo.; Northwest Georgia Oncology Centers in Marietta, Ga.; and West Clinic in Memphis, Tenn.
"The oncologists didn't particularly like that their income was tied to drugs," Newcomer says. "They wanted to be paid for taking care of patients. They were saying, 'Find a way to recognize my care of the patient and do it in a way that is not dependent on drug selections.'"
The buy-and-bill approach is complicated because for many specialty drugs Medicare reimburses for only the average sales price (ASP) plus 6 percent and because physicians can make more money on some drugs and less on others. Managed care plans use ASP plus a percentage as well.
"Drug margins are whimsical," comments Marcus A. Neubauer, MD, an oncologist at the Kansas City Cancer Center, one of the five participating groups. "Some are high and some are low. We make money on some drugs, and we lose money on others. The ASP-plus-some-percentage model tends to give doctors more money when they use more expensive drugs. Whether that's a perverse incentive, I don't know, but it's not a sustainable way for us to get paid every year when the cost of cancer care is rising three times as fast as the cost of general medical care.
"In oncology, and particularly for advanced cancer, doctors tend to give more rather than less, even if the evidence is sparse, because the diseases are serious and patients typically are motivated for more treatment," he adds.
"As oncologists, we need to be responsible and give chemotherapy when appropriate while also recognizing when it's not appropriate. At least this pilot is taking away the drug margin concept and paying a fee more for cognitive efforts and good evidenced-based patient care."
By setting a fixed budget for patients with breast, colon, and lung cancers, UnitedHealthcare is taking an audacious step in developing a new model of payment for a costly condition that until now managed care plans have been reluctant to control aggressively for fear of a backlash from patients and physicians.
Bundled payment
The pilot program is aimed at improving the quality of care and bases payment on the overall treatment of the patient, the company says in a fact sheet explaining the initiative. Instead of paying for individual services, United will use the bundled payment method based on the expected cost of a standard treatment regimen for the specific condition, as predetermined by the doctor. When the patient is diagnosed, the oncologists will be paid up front for an entire cancer treatment program, United said.
The fees are unique for each group, Newcomer explains. "We had each group decide on a chemotherapy regimen, meaning what they believed to be the best regimen for 19 different clinical conditions," he says. "They sent those to us and we calculated for an average size patient panel how much they would have billed us for drugs using their regimen and their already negotiated fee schedule. Then we subtracted the cost of the drugs. That left us the margin that they used to make on the regimen that they selected.
"Essentially, that margin is frozen now and becomes a patient-care episode fee," he added. "The first day they see the patient, that's the amount of money we send to them. And, that is the amount of money we will send to them two years from now even if we're using totally different drugs. We recognize that oncologists should be paid more for the patient care they deliver and we are doing it with 2010 dollars and won't change it based on drug selections in the future.
"If a new drug comes out in six months and the physicians add it, we will always pay their cost for the drug," Newcomer continues. "So they are never at risk for the cost of drugs. What we're freezing is what they used to make on the drug margin.
"Instead, that amount is going to support the practice and pay the physicians. What won't change is the patient care fee, except that they can negotiate an inflationary increase as they do every year," Newcomer says.
Such services as lab tests are covered at fee-for-service rates, the company said.
In addition, the physicians can earn incentives for delivering quality care that results in controlling costs, Newcomer says. "As we develop outcomes data, which is another big piece of this program, we envision changing the patient care fee," he says. "As we see substantially better outcomes, that almost always saves money, and we will share those savings by adding to the patient care fee.
"In addition, we hope to identify best practices," he adds. "The groups selected different regimens for many of the clinical categories and we'll compare the results among these regimens based on survival and relapse rates, and hospital admissions, and other measures that we are discussing with the groups.
"What's groundbreaking is that on a business level, we're separating payment from drug selection," Newcomer added. "But the exciting part is that we are doing a methodical search for the best care and doing it in a way that is not punitive but rather is encouraging."
Neubauer agreed that the combination of fee-for-service and buy-and-bill is deeply flawed. "To hope that continuing the current methods of reimbursement and everything will be OK is narrow-minded," he says. "The cost of cancer care is rising about 18 percent per year, and that rate is unsustainable for government and private payers, given that more cancer cases are likely to be present because of the baby boomers over the next few years."
Drug margins eliminated
"A cynic might say we are setting ourselves up for a new payment methodology that will be disadvantageous," he adds. "My take is that this is an appropriate way to pay as long as the doctors are providing evidence-based medicine and using drugs and hospice appropriately, and using forms of therapy other than chemotherapy and radiation when needed. When you do that, it isn't so daunting.
"We still get paid for the drugs and we still get paid for each patient," Neubauer says. "The intent is to remove whatever incentive there might be to use more drugs rather than less. Quite frankly, doctors tend to do that in oncology and in medicine in general.
"Furthermore, United is working with practices that are following certain algorithms and will compare those groups to groups that are not participating in this pilot. If one is better than another, my guess is it will be the group in the pilot because we are following evidence-based rules."
Another participating physician, Bruce Gould, MD, an oncologist at Northwest Georgia Oncology Centers, agrees that new payment models are needed. "The program's targeted compliance rate of 85 percent on practice-selected treatment regimens is very realistic when utilizing evidenced-based protocols, and the program allows enough flexibility to make changes in treatments when clinically appropriate.
"Our goal is to be paid reasonable rates based on our cognitive services, outcomes, and ability to thoughtfully manage the cost of our patient's total episode of care," he says. "The ASP methodology has resulted in pharmaceutical inflation that is unsustainable for us, and for private and government payers."
Oncologists and health plan administrators nationwide will no doubt be eager to see if United expands the program after reviewing the results at year-end. If the program is successful, Newcomer says, it will be expanded to other cancers and to other physician groups.
The conventional system generally fails to reward oncologists for providing good quality patient care and may be unsustainable because costs are rising about 15 to 18 percent annually.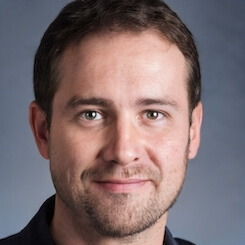 Paul Lendner ist ein praktizierender Experte im Bereich Gesundheit, Medizin und Fitness. Er schreibt bereits seit über 5 Jahren für das Managed Care Mag. Mit seinen Artikeln, die einen einzigartigen Expertenstatus nachweisen, liefert er unseren Lesern nicht nur Mehrwert, sondern auch Hilfestellung bei ihren Problemen.