Data interchange systems will improve medical management at the provider and payer levels
Accountable care organizations (ACOs) sit as the foundation for the future of health care in two recently passed milestone federal laws. But on what will that foundation be placed? Health information exchanges (HIEs) have been put forward as one answer — and they promise to change the way medical directors at health insurance companies do their jobs.
Charles Kennedy, MD, vice president for health information technology at WellPoint, wonders, "What is the health plan's business strategy if clinical information becomes more widely available? What's the medical director's role in executing that business strategy? I believe the role will evolve into a much closer relationship with physicians out in the field. Health IT and the clinical data it produces could make the medical director's role and the staff underneath him much more powerful if the business, privacy, and other policy issues are appropriately worked out and supported."
Actuarial challenges
When the Patient Protection and Affordable Care Law (health reform) created Medicare ACO projects, it was, in a way, a continuation of an effort started by the American Recovery and Reinvestment Act (the stimulus), which sought better access to primary care through, in part, improvements in health care IT.
Jaan Sidorov, MD, a former medical director and a member of MANAGED CARE's editorial advisory board, says that the health reform law is silent on whether insurers other than Medicare insurers can contract with an ACO but that "the insurers I talk to are going to."
The PricewaterhouseCoopers study "Designing the Health IT Backbone for ACOs," says of HIEs that "Their structures will change in the coming year, and health executives must prepare to explore a variety of options."
That study provides working definitions of HIEs, RHIOs (regional health information organizations) and other terms familiar to clinical executives (see the box below). But this is an effort very much in flux, says Sidorov. "Kaiser's EHR system is arguably a RHIO as is the VA's. If a local hospital enables a distant PCP to tap into its lab datasets, but nothing else, is that an RHIO?"
PwC report defines terms
A health information exchange (HIE) refers to a type of software that provides connectivity of disparate clinical systems and interoperability of clinical information captured by those systems such that a patient centric record is created and available to the physicians providing services for those patients. HIE software can be acquired and deployed by any type of organization including RHIOs, hospitals and health systems, physician practices, payers, and states.
A regional health information organization (RHIO) is an organization whose principle purpose is to acquire and deploy a HIE across a defined geography and, as an organization, needs a sustainable business model beyond large grants to become and remain operational and purposeful. RHIOs are governed at local or regional levels.
A private HIE is one that is deployed by an organization other than a RHIO and uses that organization's existing IT systems or newly built IT HIE infrastructure and systems. This is generally a closed-system model that connects multiple select facilities within an owned or affiliated organization.
A state HIE or RHIO is governed and operated at the state level. The federal stimulus package extended $548 million to states to deploy HIEs across the country by state governed initiatives.
A shared EMR model of health information exchange exists when all participating organizations deploy the same EMR technology which operates from a common database structure. No exchange platform is necessary in this model as each participant is working in the same patient centric record.
Source: "Designing the Health IT Backbone for ACOs," PricewaterhouseCoopers Health Research Institute.
Kennedy goes even further, saying that describing the difference between RHIOs and HIEs isn't "worth the paper space. A RHIO is a governing entity that arranges for health information exchange (the verb) by using a health information exchange network (the noun). The terms are all used pretty much interchangeable."
RHIOs have not been successful because of lack of funding. Grant money initially got the RHIOs up and running, but when that faded so did the RHIOs, for the most part. "The RHIO term came from the feds, but it has all evolved into HIE," says Kennedy. "There is at least one HIE in every state; frequently more."
Sidorov cites a 2006 study by the Agency for Healthcare Research and Quality stating that there were then over 100 state-based initiatives under way, though the stage of "evolution, size, funding, and sustainability varied even at that time."
He continues that "the clinical idea is that if a person is found face down in Lewisburg, Pa., a doctor in Smithburg Hospital will be able to tap into the RHIO and access the medical records and find the patient's past history from the clinic in Jonesburg."
Bruce Henderson, a PwC consultant who oversees the electronic health records and health information exchange practice, says that "There is now a lot of funding available from the federal government through states to establish statewide health information exchange organizations like RHIOs."
But it won't be easy. The stimulus created meaningful-use standards — IT benchmarks that providers (ACOs are provider organizations) must achieve to obtain federal funding for further electronic improvements. There are three phases, each more difficult. (See "HIES Might Need a Little Help From Health Plans" below.)
HIEs might need a little help from health plans
Starting this year, providers will be eligible for federal funding to help them improve their IT standards only if they meet benchmarks called meaningful-use standards. The standards, mandated by the American Recovery and Reinvestment Act (the stimulus), are to be implemented in three phases and are expected to form the backbone of accountable care organizations (ACOs), a main building block of health care reform. However, with each phase, the challenges grow tougher — one reason policymakers count on health information exchanges (HIEs) to help with the transition.
Comparison of ACO activities with the three stages of meaningful use
Planning for the ACO
Stage 1: 2011 Capture/share data
Medication orders entered by licensed healthcare professionals
Core clinical documentation
E-copies of health information to patients
Quality and immunization reporting
Drug-drug, drug-allergy, drug- formulary checks; medication lists/reconciliations
Lab results delivery
Patient reminders
E-prescribing
Participating in the ACO
Stage 2: 2013 Advanced care processes with decision support
Health summaries for continuity of care
Registry reporting and reporting to public health
Populate PHRs
CPOE for all order types
Evidence-based order sets
Clinical decision support at point of care
All clinical documentation in EHR
Claims and eligibility checking
Performing in the ACO
Stage 3: 2015 Improved outcomes
Minimal levels of performance on quality, safety and efficiency measures
Clinical decision support for national high-priority conditions
Access comprehensive data from all available sources
Experience-of-care reporting
Medical device interoperability
Dynamic/ad hoc quality reports
Real-time surveillance
Multimedia support (e.g., X-rays)
Patients have access to self-management tools
Use of epidemiologic data
Clinical dashboards
Provide patients with accounting of treatment, payment, and healthcare operations disclosures (upon request)
Level of collaboration required with external parties increases from low to high in successive stages.
Note: Not until ACO participants meet stage 3 criteria will the ACO perform effectively by way of improving outcomes, managing population health, and delivering personalized medicine.
Source: Source: "Designing the Health IT Backbone for ACOs," PricewaterhouseCoopers Health Research Institute.
The expertise of health plan medical directors will be much in demand during and after implementation of reform, says Henderson, thanks to their knowledge of managing populations and understanding of actuarial projections. HIEs that support ACOs will require the help of their managed care partners.
"A medical director understands the transitions that need to occur from a physician's office to a hospital to an ambulatory setting of some kind or a diagnostics situation," says Henderson.
Sidorov says that medical directors are "up to their necks in ACO planning with their executive teams and are being charged with bringing the medical staffs and/or community physicians into the fold as willing participants."
Perplexed
The PwC study, Sidorov adds, "suggests the health information exchange is one path to winning the cooperation of the docs. It's not a bad perspective. ACOs are hot. Docs are among the most perplexed and worried because they have a sense of how things could go wrong."
Henderson says that health plan medical directors will appreciate the opportunities that HIEs present. "Their activities are in large measure based on claims information, as opposed to real-time clinical information," says Henderson.
The vision is that HIEs will enable health plans to interact directly with providers at the time of care and to provide automated alerts, reminders, and other guidance based on population health data. "So there's a value proposition to the parties working together that hasn't existed heretofore," Henderson adds.
That's not to say there won't be hurdles. For instance, the process for exchanging clinical information was developed by Health Level 7 (HL-7), an international organization that establishes voluntary health standards.
"It was a standard designed to move information between clinical systems," says Kennedy. "But if you actually get samples of HL-7 data streams, you can see the problem immediately. The data are largely in free text or custom codes, with tremendous variability in structure and content, making it hard to interpret and use in a database. Empowering medical directors with databases is fundamental to improving their clinical and financial impact."
Free text poses a particularly knotty problem. "Think of physicians' notes today," says Kennedy. "They are written or dictated in paragraphs, not in discrete data elements suitable for use in a database."
A physician's note will typically say, for instance, that this is a 35-year-old African American female with a history of diabetes and then will describe the history of the present illness and other findings.
"There's a formal approach that physicians are trained to use to capture clinical information," says Kennedy. "It's all largely free text. So just because these health information exchanges get created does not necessarily mean that the data coming out of the pipe can be easily used."
Not that it's useless. Such information can be used in care coordination or disease management programs. "Health plan clinical staff might be able to read a physician's notes," says Kennedy. "A disease management program where a health professional is coordinating transitions of care could be much more effective if it worked in lock step with the doctor. Having access to a free text hospital discharge summary could be helpful and add value. On the other hand, if you're trying to run algorithms to promote evidence based medicine or promote efficiency of care delivery via clinical decision support, free text is a very, very significant problem."
Evolving technology
HIEs might be helpful in the management of chronic disease. "If a patient who usually manages his chronic disease at home can actually see in greater detail what the physician wanted him to do at home, I imagine benefits will occur there as well," says Kennedy. "You're going to find the benefits around care coordination and care management."
Of course, technology evolves and is only as valuable as how it is used. "But without the technology, these kinds of interactions and collaborations wouldn't be possible," says Henderson. "You can't collaborate on a real-time basis on information that resides on a paper chart in a file room in a doctor's office. It's just not possible. But as information becomes captured electronically and can be moved and aggregated through health information exchange tools, we now have an ability for a variety of folks to interact with the patient to coordinate the care."
Health plans might get into the act by purchasing software vendors that can make HIEs happen, as Aetna did with its recent purchase of Medicity and United with its acquisition of Axolotl.
"That's likely the purpose of that acquisition," Henderson says of the Aetna/Medicity deal. "To facilitate the ability of the payer to interact with its provider panel and exchange clinical information as well as facilitate insurance verification and, ultimately, payments."
Aetna declined to comment on the Medicity purchase until it clears regulatory review. However, Andrew Baskin, MD, Aetna's national medical director, did have some comments about HIEs in general. "The power of the HIE is in having more complete patient information more real-time," says Baskin. "This will help providers, as more complete information can influence and ensure more informed care decisions. And it will help plans, including medical directors and nurses involved in case management and disease management, to better support providers and members. Health care can be more personalized, specific, and actionable."
Risk management
An ACO could conceivably function without a health plan, but it would be difficult, says Henderson. Insurers have the skills and history to deal with risk management, population management, and actuarial risk balancing; providers don't. There is also the matter of the Stark Law, which prohibits physicians from referring patients to organizations in which the physicians have a financial stake.
For their part, the medical directors that Henderson interacts with are also excited about having access to real-time clinical information, as opposed to a claim that comes in after the event.
"They've always had to presume a certain amount of clinical information," says Henderson. "Now you don't need to do that. It's not a claims-based care management function, it's a clinically based care management function. I haven't talked to every medical director, but those that I've chatted with are excited about the opportunity to interact with the physicians directly."
Kennedy says that "it will be interesting to watch how statewide HIE versus ACO business models develop." ACOs will seek to optimize care in part through sharing electronic information within their provider communities, he says.
Statewide HIEs are focused on providing the broadest exchange of clinical information possible regardless of physician or hospital association.
Those two objectives could conflict and the business interests of an ACO might cause it to resist sharing data beyond the physician community associated with the ACO, says Kennedy.
On the other hand, a physician in an ACO that uses an in-house HIE would directly benefit from the shared savings generated by the improved performance of the ACO, he says. The ACO's HIE activities might not be as broad as health information exchange at the state level, but it would be the same concept and that might work more effectively with aligned financial, structural, and operational incentives.
"The ACO is better positioned to share in the savings that comes from better managing patients' health from using an HIE because the physicians in the ACO get the shared savings and quality bonuses," says Kennedy.
Actuarial applications will improve as a result, Henderson predicts.
And sometimes claims are late, or are not a complete story of a clinical event. "They're not necessarily the best way to make projections, but they're all the industry had," says Henderson.
Claims do a good job telling you what care was delivered because payment is based on what care was delivered, says Kennedy. However, claims generally do not tell you what was found.
"For example, claim data will tell you a colonoscopy was done," says Kennedy. "It may tell you polyps were found. It will not tell you if the polyps were cancerous. That is in the clinical data. Knowing whether the polyps were cancerous determines future costs much more than the claim-based data that says a colonoscopy was completed."
On the road to meaningful use?
In its study, "Ready or Not: On the Road to Meaningful Use of EHRs and Health IT," PricewaterhouseCoopers reports that "even the most sophisticated hospitals in the country are struggling to qualify" for federal funding based on meeting IT benchmarks and that physician groups are not doing much better. It says that "most health systems are missing out on opportunities to connect with health insurers around [meaningful use]" and that "success hinges on closer integration with key constituents — physicians, health insurers, and patients — than in the past."
Indications are that the ACOs and, for the most part, fledgling HIEs might want to look to health plans for assistance. In its study, "Designing the Health IT Backbone for ACOs," PricewaterhouseCoopers notes that the National Committee for Quality Assurance (NCQA) has published draft criteria for accrediting ACOs. The NCQA's draft standards overlap many of the meaningful use standards that the ACOs, with assistance from HIEs, must meet.
For further reading
"Designing the Health IT Backbone for ACOs." December 2010. PricewaterhouseCoopers. http://www.pwc.com/us/en/health-industries/publications/designing-a-health-it-backbone-for-acos.jhtml
"Evolution of State Health Information Exchange: A Study of Vision, Strategy, and Progress." January 2006. Agency for Healthcare Research and Quality. http://www.avalerehealth.net/research/docs/State_based_Health_Information_Exchange_Final_Report.pdf
"Ready or Not: On the Road to Meaningful Use of EHRs and Health IT." June 2010. PricewaterhouseCoopers. http://www.pwc.com/us/en/health-industries/publications/ready-or-not-on-the-road-to-meaningful-use-of-ehrs-and-health-it.jhtml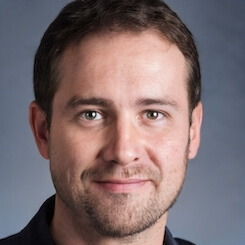 Paul Lendner ist ein praktizierender Experte im Bereich Gesundheit, Medizin und Fitness. Er schreibt bereits seit über 5 Jahren für das Managed Care Mag. Mit seinen Artikeln, die einen einzigartigen Expertenstatus nachweisen, liefert er unseren Lesern nicht nur Mehrwert, sondern auch Hilfestellung bei ihren Problemen.