Atrial fibrillation patients are often noncompliant with warfarin but newer drugs have better safety and side effect profiles
Bob Kirsch
We are now at a turning point with stroke prevention in patients with atrial fibrillation: Warfarin sodium no longer stands alone.
This means that managed care may be able to vastly reduce the cost of paying for stroke care for the patients currently in rebellion against warfarin who then suffer a stroke. These are patients — up to half of those who have been prescribed the drug — who refuse to take warfarin or take it irregularly for their AF condition and then are hit with a stroke. Warfarin will stand alongside the new drugs, but these other drugs are more patient friendly. A hoped-for outcome is that patients will be more likely to take their medicine and thus prevent strokes. And that means big savings in managed care expenses.
2.3 million
With AF affecting 2.3 million Americans and that number projected to rise to 4 million, we are not talking about minor costs for managed care. And we are not talking only about older people, but many in their 40s, 50s, and early 60s.
New drugs in development
Five alternatives to warfarin
There are five drugs for the prevention of stroke in atrial fibrillation that have been approved or are in phase II or phase III trials. Additional drugs for this indication are in earlier stages of development. Such drugs are also being developed for several other uses, including prevention of venous thromboembolism in general.*
Name
Class
Route of administration
Dosing
Apixaban
Factor Xa inhibitor
Oral
Twice daily
Betrixaban
Factor Xa inhibitor
Oral
Once daily
Dabigatran
Direct thrombin inhibitor
Oral
Twice daily
Edoxaban
Factor Xa inhibitor
Oral
Once daily
Rivaroxaban
Factor Xa inhibitor
Oral
Once daily
YM150
Factor Xa inhibitor
Oral
Once/twice daily
*Adapted from Piccini JP, Lopes RD, Mahaffey KW. Oral Factor Xa inhibitors for the prevention of stroke in atrial fibrillation. Curr Opin Cardiol (2010; 25: 314).
An array of new drugs are poised to stand beside warfarin for this indication. Dabigatran, developed by Boehringer Ingelheim, recently received FDA approval, and a considerable number of additional oral thrombin inhibitors and factor Xa inhibitors are in both advanced and early clinical trials. "There are so many agents in phase II and III trials that it is likely that not just one but many alternatives are potentially around the corner," says Jonathan Piccini, MD, MHS, of Duke University Medical Center and an investigator in a major rivaroxaban clinical trial.
The pivotal phase III trial of rivaroxaban, developed by Bayer with support from Johnson & Johnson, was presented at an American Heart Association meeting in November, and an application to the FDA will probably be filed early this year, says Christian Ruff, MD, MPH, of Harvard Medical School. He is an investigator in a major edoxaban clinical trial.
Apixaban, which Bristol-Myers Squibb is developing jointly with Pfizer, is in phase III trials, and findings will probably be presented next summer, Ruff says. Edoxaban, developed by Daiichi Sankyo, also in phase III trials, is likely to have findings presented in 2012.
Betrixaban, which is being developed by Portola and Merck, has a phase III trial in the planning stage. More than a half-dozen additional related drugs are in earlier stages of development.
Nobody is saying that all of the drugs being researched will eventually enter the clinic, but with so many being developed, it would not be surprising if several find their way to doctors' offices.
Game changer
Dabigatran is a game changer, explains Mintu Turakhia, MD, MAS, of Stanford University and the Veterans Affairs Palo Alto Health Care System. He is senior author of a study of the cost effectiveness of dabigatran recently published in the Annals of Internal Medicine. "It changes the paradigm in stroke prevention for atrial fibrillation in the United States, and that is a very, very good thing."
Moreover, it is "very relevant to managed care organizations." The approval of dabigatran "should change the way health care organizations think about health care delivery for patients with atrial fibrillation," not only a very common but also a very costly condition.
As mentioned, atrial fibrillation now affects more than 2.3 million Americans, and with the age-adjusted prevalence increasing, estimates are that by 2030 this number will grow to encompass 4 million Americans. Annual direct and indirect costs associated with strokes in the United States linked to atrial fibrillation are estimated at $57.9 billion.
Importantly, Turakhia, Piccini, and Shaker A. Mousa, PhD, all observed, when we spoke with them, that once several of these drugs receive approval, the huge market potential and the competitive environment will lead prices lower.
Suboptimal use of warfarin
"The introduction of other oral thrombin inhibitors and factor Xa inhibitors will drive drug costs down over time," says Mousa, vice provost for research and professor of pharmacology at Albany College of Pharmacy and Health Sciences and author of several review articles on the subject.
Warfarin reduces relative risk of stroke by two thirds, but not if patients do not take it, and between one third and half of patients for whom it is indicated are not taking warfarin, says Piccini. Beyond that, many patients on warfarin remain unable to attain adequate anticoagulation because of factors including drug and dietary interactions, inconvenience of monitoring the international normalized ratio (INR), and the need for frequent dose adjustments. Overcoagulation can also lead to hemorrhage. As Brian F. Gage wrote in a recent New England Journal of Medicine editorial, the real-world effectiveness of warfarin is about 35 percent.
In addition, heart failure or pneumonia sometimes destabilize the INR of patients on warfarin: "It is not uncommon to hospitalize these patients for elevated INR, something that will not be seen with the new drugs, " Ruff observes.
Multiplicity of new drugs
"These drugs have different characteristics and so will be appropriate for different patients," Piccini says. As there are multiple drugs now used to treat hypertension or myocardial infarction, so for the first time physicians addressing stroke prevention in atrial fibrillation will be able to choose among relevant drugs, assuming several are eventually approved.
And even right now, it is likely that the availability of dabigatran alone will improve compliance. None of the new agents will affect diet and lifestyle as warfarin does, and so it will be easier for patients to adhere to physician orders, Moussa explains. And if compliance leads to better clinical outcomes in terms of efficacy and safety, then lower costs will follow: More patients will be able to avoid strokes, and expensive stroke therapies will be required less frequently.
Some of the new drugs require once-daily dosing, others twice-daily dosing. They differ in half-life and degree of renal clearance: Only betrixaban is not renally cleared. Researchers are looking at bleeding rates and dyspepsia and other gastrointestinal side effects, Ruff says, noting that all the new drugs differ from warfarin and that it will be some time before we are able to compare them.
For medical procedures that may entail bleeding,"We don't know yet when patients stop one of these new drugs whether it is safe to give them another anticoagulant" or whether that will be necessary, Ruff says.
Cost of the new drugs
No simple comparison of the costs of warfarin and the new drugs can be made, says Mousa who points out that some costs associated with warfarin can be easily defined (for example, monitoring) but that others are harder to measure (for example, effect of lifestyle/dietary changes).
Meanwhile, larger changes in the U.S. health care landscape may affect warfarin clinics and payments, Piccini notes. "At this point it is impossible to have the entire picture."
Will individual patients be willing to pay directly for drugs more expensive than warfarin? "I'm not certain the average patient who is taking four or five medications a day will pay for it," Ruff says.
"The people who can afford the new agents will pay for the convenience of not having to measure INRs along with some of the other benefits. Those who cannot will continue to use warfarin," Mousa says.
Frederick A. Ehlert, MD, associate clinical professor of medicine at Columbia University Medical Center, is offering dabigitran to all his patients on warfarin, aside from those with renal failure. "Most are switching despite the higher out-of-pocket costs" and he finds there is "a major quality of life impact for patients." Warfarin costs about $1-$2 per tablet (average wholesale price) depending on the quantity dispensed.
Might it be in the interest of managed care organizations to supplement part of the costs of these drugs as a way to lower overall costs? "When you look at all the associated costs, it may be reasonable to think that lowering the cost of these medications for patients might save health systems a considerable amount of money," Ruff says.
Who will be given the new drugs?
"Warfarin will be around for a considerable period," Ruff says, and will be "the dominant player for the future in the United States." One possibility is that the new drugs will be given primarily to patients not yet on warfarin and those not well controlled on warfarin. "The trial results of dabigatran do not show that it is necessarily better than warfarin" for patients well controlled on that drug.
Mousa agrees that patients noncompliant with warfarin would be good candidates for the new oral drugs, but cautions that "accurate cost-effective comparisons between the different scenarios have not yet been carried out.
"We should keep in mind that warfarin is a very good drug. But it has a narrow therapeutic window and it's not difficult for patients to slip out of this range, and when that happens, there can be safety problems," Mousa says.
But dabigitran also "decreases intracerebral hemorrhage rates significantly," Ruff points out.
"Much safer drug"
For patients compliant with dabigatran, Turakhia says, "The variation in the anticoagulation is much less, and that makes it a much safer drug," while even patients compliant with warfarin exhibit considerable variation in the quality of anticoagulation depending, for example, on what they ate for lunch.
Should the new drugs be given to patients under age 65 even though the clinical trials have focused on older populations? "The relative benefits and risks for patients younger than 65 may not be very different from those shown in the trials, but it is hard to speculate outside of clinical trials. So, you might do this with caution," Turakhia says.
Dabigatran
Dabigatran, which has received FDA approval, is a "very compelling alternative to warfarin," Turakhia says. Compared with warfarin, the cost of the 150 mg dose of dabigatran at roughly $8 per day is approximately $12,500 per quality-adjusted life-year (QALY), according to Turakhia's analysis in the Annals of Internal Medicine. Turakhia describes this level as being "very compelling for health policy" and explains that if other new drugs cost $5 to $6 a day, there could be a net savings associated with their use, if associated expenses are factored in.
"The cost of dabigatran is reasonable, compared with other things we do in medicine," says Ruff.
The pivotal dabigatran trial published in the New England Journal of Medicine randomized 18,113 patients with atrial fibrillation and risk of stroke to receive either 110 mg or 150 mg dabigatran twice daily (blinded) or warfarin (unblinded), the median duration of follow up being two years. "The 75-mg twice-daily dose now approved by the FDA and was not studied" in this trial, Mousa points out.
The dabigatran trial showed that it carries a slightly higher risk of myocardial infarction than warfarin. "We know warfarin confers some benefit toward the prevention of MI, and that benefit may be attenuated with dabigatran," Turakhia says. Whether there is a higher risk of MI is a "real concern and we need to see how this drug plays out in the real world."
The FDA recommends the 75-mg twice-daily dose for persons with poor renal function (creatinine clearance of 15 to 30 mL/min).
Trial
In the trial, rate of stroke or systemic embolism was 1.69 percent per year with warfarin, 1.53 percent per year with 110 mg dabigatran (relative risk with dabigatran [RRd] 0.91; 95 percent confidence interval [CI], 0.74-1.11; P < 0.001 for noninferiority) and 1.11 percent per year with 150 mg dabigatran (RRd, 0.66; 95 percent CI, 0.53 to 0.82; P< 0.001 for superiority).
Rates of major bleeding were 3.36 percent per year with warfarin, 2.71 percent per year with 110 mg dabigatran (P=0.003) and 3.11 percent per year with 150 mg dabigatran (P =0.31).
Overall, there was a 60 percent reduction in intracranial bleeds with dabigatran. If bleeding does occur with dabigatran, "the first thing to do is to stop the medication, because the blood levels drop fairly rapidly after you stop the medication," Mousa says.
Dabigatran has no significant drug-drug or drug-food interactions, whereas there are dozens of drugs that can complicate the creation of a warfarin regimen. The only warning in the FDA label for dabigatran is its contraindication with rifampicin. As to switching patients from warfarin to dabigatran, Moussa explains that "dabigatran becomes therapeutic within 0.5-2 hours of oral administration, so it is pretty immediate."
Drugs in the pipeline
While dabigatran is a direct thrombin inhibitor, several of the most promising drugs in the pipeline are factor Xa inhibitors. The common branch point for both the extrinsic and intrinsic coagulation pathways, factor Xa inhibitors prevent thrombin formation by interfering with Xa upstream, Piccini explains.
Results from the pivotal double-blind phase III rivaroxaban study randomizing 14,264 patients to the new drug or warfarin were presented at the American Heart Association in Chicago on Nov. 15, 2010 but, of course, the data were neither complete nor peer reviewed.
For many reasons, it looks to be prudent to keep a sharp eye out for these new drugs. Sharp but cautious. "There are a lot of reasons to be excited about dabigatran but caution may be appropriate until there is more experience with them in the real world. I am excited but not ready to switch patients on warfarin until we see how things work in the real world," Turakhia says.
Surgical advance in treating AF
Catheter ablation is a good option for some patients with atrial fibrillation. "For individual patients, especially highly symptomatic patients who are young and healthy with structurally normal hearts, the therapy is already highly effective and considered the treatment of choice by most physicians. It also offers an important therapy available to treat those highly symptomatic patients who are refractory or intolerant of medications," says Frederick A. Ehlert, MD, associate clinical professor of medicine at Columbia University Medical Center.
Widely utilized in recent years, it is even more effective than previously, he says, and the risk of major complications is even lower. Advances such as mapping left atrial flutters and assessing rotors have improved outcomes, while monitoring esophageal temperature and ablating in the atrium, rather than at locations used previously, have increased safety.
For some patients, catheter ablation is "a godsend," he says. "This point cannot be overemphasized."
Reach the author, Bob Kirsch, at [email protected]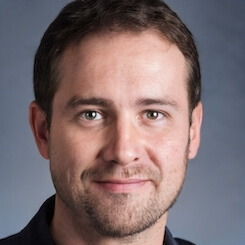 Paul Lendner ist ein praktizierender Experte im Bereich Gesundheit, Medizin und Fitness. Er schreibt bereits seit über 5 Jahren für das Managed Care Mag. Mit seinen Artikeln, die einen einzigartigen Expertenstatus nachweisen, liefert er unseren Lesern nicht nur Mehrwert, sondern auch Hilfestellung bei ihren Problemen.