3 Success Stories
A federal report last fall showed that some 180,000 patients die every year from adverse events in hospitals. Alarmingly, the report, Adverse Events in Hospitals: National Incidence Among Medicare Beneficiaries, by the federal Department of Health and Human Services' Office of Inspector General, also showed that 44 percent of events that harm patients were clearly or probably preventable. Adverse events cost Medicare an estimated $324 million in October 2008, and the most common adverse events were related to medication, patient care, surgery, and infections, the report showed.
Researchers at the Center for Evidence-Based Practice at the University of Pennsylvania reported in February that as many as 70 percent of health-care-acquired infections that occur during a hospitalization, and are not present prior to hospital admission, may be preventable if providers implement evidence-based strategies.
Such strategies could save 23,500 to 44,000 lives annually, according to the study by Craig A. Umscheid, MD, assistant professor of medicine and epidemiology and director of the university's Center for Evidence-Based Practice. In addition, using these strategies could save $3.4 billion to $23.5 billion annually, the researchers reported in the February issue of the journal Infection Control and Hospital Epidemiology.
Here are three approaches
A medical director at HealthPartners Medical Group in Minneapolis believes there should be a better way to ensure that appropriate high-tech imaging scans are ordered. The medical director at CareMore in California believes there must be a better way to care for seniors in its Medicare Advantage plan. And executives at Kaiser Permanente believe there must be a better way to deliver care by improving processes and eliminating variation.
After recognizing that it might be possible to improve care, each health plan and medical group sought new and more effective methods and, as a result, cut costs as well. In effect, each plan answered yes to this question: Is there a business case for improving patient care?
"Absolutely," says Brian Rank, MD, an oncologist and medical director with HealthPartners Medical Group, a sister organization to HealthPartners Health Plan, an insurer in Minneapolis that has 1.3 million members nationwide. "The high-tech diagnostic imaging (HTDI) initiative is one example because we can calculate the scans that haven't been done and extrapolate the cancers that have been avoided."
Four years ago, employers in Minnesota recognized that the number of magnetic resonance imaging (MRI), computed tomography (CT), positron emission tomography (PET), and nuclear (NUC) cardiology tests had risen by double-digit rates annually in the past decade.
In June 2008, Consumer Reports on Health reported that in 2007 doctors performed nearly 69 million CT scans but only 30 million 10 years earlier and that one third of the tests might not have been needed, unnecessarily exposing patients to potentially harmful radiation. For any individual, the cancer risk from a standard CT scan is small but the effect of each test is cumulative, increasing the cancer risk for the total population, the article said.
Imaging guidelines
In February, the American College of Physicians published new guidelines on imaging and said there was "strong evidence that routine imaging for low back pain by using radiography or advanced imaging methods (such as MRI or CT scan) is not associated with a clinically meaningful effect on patient outcomes."
Seeing the number and cost of imaging scans rise in 2006, employers in Minnesota asked health plans to address the issue, Rank says. "Typically what happens is that health plans create a radiology benefit management (RBM) system in which we prior authorize and prior notify for diagnostic imaging," Rank explains. "We said, 'There should be a better way because physicians need support at the point of care.' We wanted to develop a diagnostic imaging decision support tool that could support a doctor and patient in an exam room that is different from having someone go through all the difficulty and time to call up an RBM.
"We wanted to use our statewide improvement collaborative — the Institute for Clinical Systems Improvement (ICSI), which all Minnesota health plans support — to create a better way to do this, one that improves care, patient satisfaction, and diagnostic imaging accuracy," Rank says. "Coincidently, a study was published in the New England Journal of Medicine about the same time that suggested that 1.5 percent to 2 percent of all cancers were created by diagnostic imaging."
After seeing the use of HTDI scans increase by 8 percent annually in Minnesota from 2003 to 2006, the state legislature mandated a prior-notification process for scans for some patients receiving state-funded care, and several health plans followed suit in 2007. As a medical group and an insurer, HealthPartners had been working on this issue because physicians wanted to use the electronic medical record (EMR) system at the point of care to choose the best scan — or no scan — for each patient, Rank says. "Choosing the best scan is complex because there are multiple scans and multiple indications for scans, and sometimes it's difficult to know the best study for a particular indication," he adds.
Pilot
Working through ICSI, the state's health plans and various provider groups collaborated to develop a pilot test. It involved physicians from Allina Medical Center, Fairview Health Services, HealthPartners Medical Group, Park Nicollet Health Services, and Saint Mary's/Duluth Clinic Health System and from four health plans (Blue Cross Blue Shield of Minnesota, HealthPartners Health Plan, Medica, and UCare). Also participating were the Minnesota Department of Health Services and St. Paul Radiology. The pilot test involved placing appropriateness criteria from the American College of Radiology, the American College of Cardiology, and others in EMRs at the point of care. The criteria were linked with information from HealthWise, a health content and patient education provider.
In the pilot test, more than 2,300 providers agreed to use appropriateness criteria when ordering a CT, MRI, PET, or NUC. The appropriateness criteria were built into the EMR or integrated into a process for ordering high-tech digital images.
Based on the success of the pilot, an ICSI steering committee selected the vendor Nuance Communications to provide a common set of appropriateness criteria so individual medical groups would not each have to develop and continually update their own criteria. ICSI is now offering this set of appropriateness criteria through a decision-support approach across Minnesota.
Participating medical groups are incorporating Nuance's RadPort decision-support into their EMRs, and it is also available in a Web version. RadPort allows the physicians to enter the information on each patient and get a recommendation to do no scan, proceed as planned, or consider an alternative scan.
"This process values the complexity of decision making at the point of care," Rank says. "As a medical practice, we want to make delivering the right care as easy and efficient as possible for both doctors and patients. In addition, there are savings because of less inappropriate use of HTDI." (See "Initiative Helps Ensure the Appropriate Use of High-Tech Imaging," below.)
ICSI estimated that physicians participating in the pilot test (accounting for 50 percent of claims submitted) and physicians using RBM prior notification (accounting for the other 50 percent of claims) over three years (2007 through 2009) ordered 211,271 fewer CT, MRI, and nuclear cardiology scans and saved $168.5 million, relative to the amount that would have been spent if there had been no RBM prior notification and no decision support system, ICSI officials say. (See the table below.) As a result of launching the HTDI initiative statewide in November, ICSI expects to cut imaging costs by $28 million annually.
Savings from decrease in HTDI claims
Type of scan
Actual utilization (2007-2009)
Projected utilization (2007-2009)
Difference
Savings
CT
613,273
710,368
97,095
$55,606,094
MR
394,067
501,877
107,810
$108,015,118
NUC
34,445
40,811
6,366
$4,895,187
Source: "Decision Support for Ordering Appropriate High-Tech Diagnostic Imaging Scans at the Point-of-Order," Institute for Clinical Systems Improvement, Minneapolis, October 2010.
To date, ICSI has not collected patient outcomes data on the program, but will gather aggregate data from medical groups to look for correlations between HTDI procedures used for different conditions and patient outcomes, said Jim Trevis, ICSI's director of marketing and communications.
Just as HealthPartners did, officials at CareMore believe there must be a better way to treat Medicare beneficiaries. A health plan in Cerritos, Calif., CareMore serves 52,000 Medicare beneficiaries in California, Nevada, and Arizona.
"We had a problem in our diabetes program," says Ken Kim, MD, a hospitalist and CareMore's chief medical officer. "One day, we were rounding in a hospital and 10 patients needed foot amputations. We thought we had to do something about this. So we created a wound-care program where a nurse practitioner sees any patient with a wound every week and we do everything possible to prevent an amputation."
CareMore's approach
"Having an NP-based wound-care program is highly unusual," he adds. "In most fee-for-service health plans, a primary care physician will refer the patient with a wound to an orthopedist or general surgeon. Usually that patient will be referred again from the orthopod or general surgeon to a vascular surgeon. We noticed that multiple referrals were taking weeks to complete and in that time, no one was caring for the patient's wound, which resulted in delayed care, poor outcomes, and higher costs."
CareMore CEO Leeba Lessin explains that CareMore aims to ensure that standards of care are applied consistently because while all health plans seek to improve care, patient harm continues. "The fact remains that all across America, diabetics are being amputated at an alarming rate," she says. "We determined that delays in care, inconsistently applied standards of care, and poor patient compliance all add up to bad patient outcomes. Rather than try to work through existing local medical infrastructure, we built our own program around NPs, ensured consistent application of evidence-based protocols, and ensured rapid response to an emerging wound. The result has been a reduction in diabetic amputations of more than 50 percent."
CareMore also uses rigorous discharge planning to reduce hospital readmission rates, which for seniors in Medicare fee-for-service programs typically range from 19.5 percent to 22 percent, based on a study of all-cause admissions, Lessin says. By improving its patient discharge processes, however, CareMore's readmission rate is 13 percent to 14 percent, she says. "And we think some of our latest activities can get it down to 10 percent.
"In addition, we have a consistently low hospital length of stay of three days, and most people say that if you have a short hospital LOS, you will increase your readmission rate," Lessin adds. "But we have had the opposite: a short LOS and low readmission rate."
The plan achieves this is by a rigorous discharge process, she says. There is also an emphasis on medication reconciliation and management. Also, increased access to a clinician. A provider sees the patient either at home or at an office within two days of discharge.
"And in some cases we see them daily for a long time," says Lessin. "We send an NP or a physician to do an active clinical interventional visit, which is different from home health monitoring."
Kim adds, "Usually when I send a patient home, I make an appointment for that patient to see me in a week, but if I don't think that patient will make it for a week, because the patient may be living alone and have no home support, then I want a doctor or an NP to be at that patient's home the next day."
The plan's intervention team includes a social worker, case manager, doctor, and legal team to help with psychosocial problems, says Kim. "A patient living alone may be unsafe without someone else in the home, for example."
The discharge planning program and other patient care efforts help to make the business case for such efforts, says Lessin. "We estimate that the total cost of our care management program is about $100 per member per month (PMPM), and we believe it saves between $225 and $275 PMPM.
"These savings are an aggregated estimate based on other managed health care cost norms in the communities we serve," Lessin continues. "The programs are intertwined, and because it is difficult to establish cause and effect on a line-item level, we leave our analysis at the aggregated level."
The plan has "significant results" in blood pressure reduction, but it hasn't been able yet to determine how much money has been saved, says Lessin. "But the literature says reductions in blood pressure lead to reductions in other conditions, such as stroke, and we need a long time before we will be able to see a reduction in stroke."
For patients in nursing homes or assisted living facilities, the plan provides a weekly preventive or risk-management visit by an NP that costs about $200,000 each year, but saves about one hospitalization per thousand members per year (PTMPY), generating a saving of $1.4 million PTMPY, says Lessin. The discharge planning and readmission risk management program costs $250,000 PTMPY and saves $3 million PTMPY.
"Under our model, we deliver most of these services through employed personnel, and the fact that we can do this work as an HMO is a significant point," Lessin says. "We are prepaid, which means the majority of the risk-management activities we do, such as secondary prevention of chronic disease and preventing hospital readmissions, are not reimbursable as they would be under fee-for-service care.
"We get a fixed monthly payment for each patient," she says. "Medicare Advantage plans are controversial, but in cases where the prepayment is used to reorganize health services — as we and some other health plans, such as Kaiser Permanente, have done, using the same funds but different models of care — we are seeing significant improvements in care."
Kaiser's better way
That there must be a better way is what officials at Kaiser Permanente said in 2004 when seeking to reduce variation in quality across facilities and regions. To address the problem, Kaiser developed a performance improvement system nationwide, says Lisa Schilling RN, MPH, Kaiser Permanente vice president for health care performance improvement in the department of care and service quality.
For each dollar invested in the program, Kaiser got a return of $2.36, and about 14 percent of the savings resulted from improvements in patient safety, Schilling says.
"We believe that evidence-based care must be applied, and we want to know how to apply that evidence-based care reliably," she explains. "If we do so, then we will significantly mitigate the potential for harm to patients. For us, this is a good business case because we know that the majority of health delivery processes are not standardized."
A study published in the New England Journal of Medicine on June 26, 2003, showed that only about 55 percent of Americans receive the recommended care. In the article "The Quality of Health Care Delivered to Adults in the United States," Elizabeth A. McGlynn and colleagues said that the deficits they identified in adherence to recommended processes for basic care pose serious threats to the health of Americans and that strategies are needed to reduce these deficits in care.
Schilling describes the processes used to deliver care in most settings as being generally chaotic. "So if you walked into a nursing unit in any typical health care organization and you asked five nurses to explain the medication administration process, most of the time all five nurses would have different processes," she comments. "From a process perspective, that is wasteful."
For its performance improvement program, Kaiser Permanente executives evaluated the efforts of five high-performing organizations to identify the capabilities that led to consistently good organizational performance, Schilling explains.
The five high-performing organizations were the Cincinnati Children's Hospital Medical Center, the Jonkoping County Health System in Sweden, SSM Health Care in St. Louis, Intermountain Healthcare in Salt Lake City, and Geisinger Health System in Danville, Pa.
The goal of the benchmarking process was to identify the capabilities the health systems used to achieve consistent best-in-class performance and to create an internal program to develop them, Schilling and others reported in an article in the November issue of the Joint Commission Journal on Quality and Patient Safety.
"We will see better patient outcomes because improved processes bring improved outcomes," Schilling says. "We know that redesigning processes has produced better patient outcomes in the areas of quality, safety, service, and cost."
As Kaiser learned, there is, in fact, a better way. HealthPartners and CareMore learned similar lessons, and by finding better ways to deliver care, each was able to cut costs as well.
---
Our most popular topics on Managedcaremag.com
---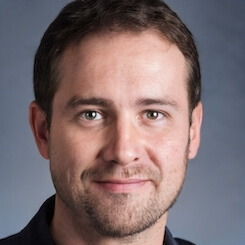 Paul Lendner ist ein praktizierender Experte im Bereich Gesundheit, Medizin und Fitness. Er schreibt bereits seit über 5 Jahren für das Managed Care Mag. Mit seinen Artikeln, die einen einzigartigen Expertenstatus nachweisen, liefert er unseren Lesern nicht nur Mehrwert, sondern auch Hilfestellung bei ihren Problemen.