Evidence suggests that a select group of patients could be better managed outside the costly hospital
As more baby boomers become elderly, it's becoming clear that the alternative to an enhanced, evidence-based use of patients' homes may be spending hundreds of millions or billions of dollars on constructing new hospital buildings.
That is the view of Bruce Leff, MD, professor of medicine at Johns Hopkins University School of Medicine and a leading researcher in the hospital-at-home movement.
Which alternative would you prefer if you were a patient? Or if you were paying for the patient's care?
There is growing evidence that for select patients, care at home can be as good or better than care in the hospital or the clinic, and that with this goes improved quality of life for patients and lower costs for the payers.
Make no mistake about it. What Leff is describing is not the same-old, same-old. He is not talking about skilled nursing care. He is not talking about telehealth. He is talking about a new configuration.
"Hospital-at-home is not typical skilled home care. Hospital-at-home is true hospital care in the home, nothing less," he says, referring to the complex and superior care provided in a hospital with its staff and equipment and organizing principles.
But for hospital-at-home to be effective you have to choose the right patients, says Leff. This insight may be relevant to everything you ever hear or read on the subject and to any thinking about it you yourself do: Some patients just need to be cared for in a hospital, and trying to treat them elsewhere will worsen outcomes.
"The right patients for hospital-at-home care" are a subset of patients to be found in two places, he says. One is the emergency department, as some people traditionally hospitalized after an emergency department visit can now be cared for effectively at home. A second place is the hospital itself. "Select surgical or medical patients who still need hospital-level care can be transferred to a hospital-at-home bed after their condition improves, rather than remain in a typical hospital bed," Leff explains. "In this instance, hospital-at-home becomes a virtual ward of the hospital."
Several distinct models are developing
Of course, hospital-at-home is not the only model using patients' homes. The clinic is the place to identify a subgroup of patients with mobility problems who regularly miss appointments and exhibit significant and legitimate problems getting from their homes to the clinic, problems that can result in devastating and costly medical crises later.
The clinic is also the place to identify primary care patients who might benefit from hospital-at-home care. That's because for some of these patients — again, only for some of them — sending professionals to work with them at home to teach self-management has the potential to improve their health while lowering overall financial costs.
Also, the clinic is the place to identify the subset of all patients receiving or scheduled to receive rehabilitation or infusion therapy who might be better treated in their own homes.
Crucially, this approach is not only for the elderly. Many younger patients might benefit as well. And for patients of all ages, one benefit is reduction in demand for expensive medical procedures.
Keep in mind that, of course, home has traditionally been the place to recover and heal from illness. For most of us, that is where we received care when we were infants and young children; for many of us, hospitals remain scary places with dangerous infectious pathogens, exhausting medical procedures, patients who develop functional impairment, and well-meaning people who make noise in the middle of the night and interrupt sleep. So patients may be more willing to accept care at home than you might think.
The potential for avoiding nosocomial infection is itself a strong argument for home-based care of various sorts.
Why health care is going home
So health care is going home, but there are several related but distinct models. And all models must be adapted to local needs if they are to be effective and none of the models work for the wrong set of patients.
An October 2010 New England Journal of Medicine "Perspective" gives new impetus to the idea that more patients should receive care at home. Written by Steven H. Landers, MD, MPH, director of the Center for Home Care and Community Rehabilitation at the Cleveland Clinic, it is titled, "Why Health Care Is Going Home."
Landers points out that at present, physicians are going into patient homes with mobile X-ray machines and with a device capable of performing more than 20 laboratory tests at the point of care; that Massachusetts General Hospital in Boston is experimenting with Internet video conferences linked to patients' homes; and that home health agencies are providing chronic care management services emphasizing both care coordination and patient self-management.
Landers himself goes into patients' homes using a cellular broadband connection to link to the same electronic record system available in clinics and hospitals. His group of three physicians and a nurse practitioner, part of the Cleveland Clinic Health System, follows a medical house call model. That they are looking for additional providers to join the group suggests that what they are doing is successful. The fact that, according to the American Academy of Home Care Physicians, there are hundreds of other physicians providing home-based care in the United States adds to the evidence that, conducted well, this approach to medicine has a future.
Think of it this way while focusing, say, on the many patients who miss physician visits or forgo primary care because of mobility difficulties and who then end up in the hospital or another institution: If you were a coach and this were football, you would go after the quarterback. As you are in a managed care organization that provides patient care, you might consider rushing the patient. Even blitzing of some sort for carefully selected patients at carefully selected times might bring you closer to your goal of providing good care at reasonable cost. If you can prevent a hospitalization, there is benefit to the patient and the family as well as to the payer's budget.
Quality of care
What about quality of care? A systematic review and meta-analysis of individual patient data for 1,327 patients in 10 randomized trials that looked at avoiding hospital admission through provision of hospital care at home was published in 2009 in the Canadian Medical Association Journal. The authors found that at six months, mortality was significantly lower for patients treated at home. Furthermore, patients receiving hospital care at home reported greater satisfaction. Notably, however, the trials analyzed were from Australia, Italy, New Zealand, and the United Kingdom; none were conducted in the United States, but similar trials have been conducted here.
Leff's studies were done in our country, and he recently completed, but has not yet published, an important pilot study investigating a model of hospital-at-home in which nurse practitioners go into homes while doctors using telemedicine video listen to patient's hearts and lungs and are "able to get a good look at the patient."
"That model, at least in a pilot, looks like it functions well. It expands the possibilities of leveraging doctor resources," he says, while "some of the adverse consequences of hospitalization are avoided."
It is important to note that his study was not an investigation of some fancy form of nursing care. More than nursing care is needed, and Leff enunciates this emphatically: "The input of physicians is important."
We are not discussing only geriatric medicine. While most studies of hospital-at-home involve geriatric patients, "a good body of research says we can extrapolate the results of studies of geriatric patients to younger populations, especially to younger populations with a burden of chronic disease," Leff says.
Lowers costs
"We have demonstrated that this is less expensive than hospitalization," Leff says, pointing out that the hospital-at-home model was 30 percent lower in cost in his study, which evaluated a relatively intensive and expensive model. In some instances, costs are as much as 40 percent lower, he says.
"I am incredibly confident that our data are robust and that hospital-at-home actually saves a substantial amount of money, if scaled over an appropriate number of patients."
But immediately after saying this, he qualifies it by expressing concern about "model fidelity." He fears that "some adopters may be tempted to modify or dilute key features of the model, potentially compromising outcome benefits.
What about patient satisfaction, family member satisfaction, and physician satisfaction? Studies show solid endorsement of this approach by all these stakeholders, Leff says. But, again, models differ. For example, his models never ask family members to provide care, but that is not true of other models.
The types of patients Leff works with and has studied go to the emergency department, receive a diagnosis, and are not admitted but rather are directly enrolled in hospital-at-home. His team has developed protocols for community-acquired pneumonia, COPD, heart failure, cellulitis, deep vein thrombosis, tuberculosis, urinary tract infection, pulmonary embolism, urosepsis, volume depletion, and gastroenteritis.
Dissemination barriers
In a recent editorial in the Journal of the Canadian Medical Association, Leff describes the barriers that hospital-at-home care faces and points out that to date, the evidence base for the approach is not yet focused "on outcomes of interest to potential adopter organizations." In particular, costs of implementation and the adoption process "have not yet been well delineated by typical academic researchers," Leff explains.
"However, these barriers are easily overcome," he points out. "Technical assistance efforts can help organizations streamline adoption of the hospital-at-home model."
"Adoption of hospital-at-home care by a health system is akin to building a hospital unit from the ground up," Leff explains. "Its entire infrastructure must be created before the patient can be cared for, which represents a significant barrier to adoption." In his experience, this process takes at least several months of dedicated effort adapting models to local needs. The Presbyterian Health System in Albuquerque, N.M., has developed a model that it will soon be able to offer to other managed care programs, he notes.
However, the paramount barrier to widespread dissemination of hospital-at-home care right now in the United States is, Leff writes in the editorial, that "the predominant fee-for-service mode of health payment provides no incentive to adopt it."
But as the health care system evolves, this is changing. "Insurers and accountable care organizations should find hospital-at-home quite attractive — better quality and satisfaction at lower cost," Leff states.
"Hospital-at-home fulfills the triple aim of health care," Leff points out, referring to a 2008 article by Donald Berwick and colleagues in Health Affairs. In this article the triple aim is defined as "improving the experience of care, improving the health of populations, and reducing per capita costs of health care." This article was written when Berwick was the CEO of the Institute for Healthcare Improvement (IHI).
Forces in play
According to Landers, five major forces are driving health care into the home: (1) aging population, (2) demands of chronic illness, (3) new technologies, (4) convenience, privacy, and autonomy valued by consumers, and (5) lower costs that result when patients are moved away from facilities that aggregate providers and services and that may encourage overuse of services.
So if this is the future, why not simplify things while ignoring everything Landers and Leff say and just use telemonitoring to improve patient care while lowering costs? Because it just may not be that simple.
A recent study in the New England Journal of Medicine investigated the telemonitoring of 1,653 patients with heart failure, assigning 826 to telehealth and 827 to usual care. This large multicenter trial concluded that the "telemonitoring strategy failed to provide a benefit over usual care in a setting optimized for its use."
Other models may work better. The OptimumHealth unit of United HealthGroup monitors more than 12,000 home-based Medicare cardiovascular patients plus an additional 7,000 in private employer health plans.
Aetna is preparing to publish a report on a trial of 330 Medicare members whose cardiovascular conditions were monitored remotely.
The Veterans Administration's Telehealth program enables instantaneous interaction between providers and patients; permits monitoring of selected patients with diabetes, PTSD, depression, and other conditions; and employs speedy electronic transfer of data to permit rendering a medical opinion or diagnosis.
At a June 2010 press conference, Thomas Edes, MD, reported that the VA's Home-Based Primary care program reduced VA hospital bed days of care by 60 percent and reduced VA nursing home bed days of care by 90 percent.
Unlike Leff's programs, the VA encourages family members and friends to contribute care for chronically ill, injured, or disabled veterans. Notably, the VA also provides resources to assist these caregivers.
Pace of change
In 2010 the not-for-profit Rand Corp. issued a major report entitled: "Heath and well-being in the home: a global analysis of needs, expectations, and priorities for home health care technology." The report includes discussion of insurance and payers and of current incongruence within established payment systems.
An implication that might be drawn is that it makes sense for managed care organizations to monitor, in relation to the use of patients' homes, how payment systems change over the next decade and to monitor the findings of important studies in this area. That way an organization may be less likely to find itself behind the curve.
Will the expected shift to increased medical care in the home occur quickly or slowly? How will this shift affect the economic viability of financially vulnerable hospitals? National and state policies will undoubtedly be important factors in how this goes.
But whether it happens quickly or slowly, in this way or that way, because of efficacy, because of cost, or for both reasons — at some time in the not so distant future a substantial portion of medical care is likely to be provided inside patients' own homes.
For further reading
The American Academy of Home Care Physicians, see www.aahcp.org.
Independence at Home, see www.IAHnow.com.
Jacobs JM, Hammerman-Rozenberg R, Stessman J. Home Hospitalization: 15 Years of Experience (Letter). Annals of Internal Medicine. 2006;144: 456.
Landers, S. Why health care is going home (perspective). NEJM. 2010; 363:1690-1691.
Leff, B Defining and disseminating the hospital-at-home model. CMAJ. 2009;180:156-157.
Leff B, Burton L, Mader SL, et al. Hospital at home: feasibility and outcomes of a program to provide hospital-level care at home for acutely ill older patients. Ann Intern Med. 2005;143:798-808.
Maaravi Y, Cohen A, Hammerman-Rozenberg R, Stessman J. Home hospitalization. J Am Med Dir Assoc. 2002;3:114-118.
Mattke S, Klautzer L, Mengistu T, Garnett J, Hu J, Wu H. Health and well-being in the home: A global analysis of needs, expectations, and priorities for home health care technology. A PDF of this document is available free of charge at www.rand.org.
Montalto M. The 500-bed hospital that isn't there: the Victorian Department of Health review of the Hospital in the Home program. Med J Aust. 2010;193:598-601 and http://www.ncbi.nlm.nih.gov/pubmed/21077817.
According to the American Academy of Home Care Physicians, hundreds of physicians provide home-based care in the United States.
"Adoption of hospital-at-home care by a health system is akin to building a hospital unit from the ground up."—Bruce Leff, MD
MANAGED CARE 
March
2011
. ©MediMedia USA
---
Our most popular topics on Managedcaremag.com
---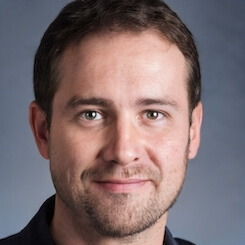 Paul Lendner ist ein praktizierender Experte im Bereich Gesundheit, Medizin und Fitness. Er schreibt bereits seit über 5 Jahren für das Managed Care Mag. Mit seinen Artikeln, die einen einzigartigen Expertenstatus nachweisen, liefert er unseren Lesern nicht nur Mehrwert, sondern auch Hilfestellung bei ihren Problemen.