Few health plans have the benefit of tracking their members for decades, let alone an entire lifespan. US Family Health Plan (USFHP), one of three managed care plan options under TRICARE, the system that provides civilian health care benefits to military personnel, retirees, and their families, has used that unique advantage to pilot extraordinarily successful methods of patient care and enrollee retention, while containing costs.
"As the only capitated program within the Department of Defense (DoD), USFHP has a significant focus on assessing risk and leveraging best practices," explains Tracy Malone, executive director of the USFHP Alliance, a network of six hospital/provider organizations that contract with the DoD to provide care to military families' members in 16 states and the District of Columbia. "We believe that some of our best practices can be adapted for other managed care organizations."
With a current patient satisfaction rating of 91 percent (28 points higher than the national average as assessed by the National Committee for Quality Assurance), it's safe to say that USFHP's providers have been hitting the mark for a very long time. This year's rating is the highest, but the plan has consistently taken the top slot for patient satisfaction for a decade. "We have learned that our approach to customer service is key," Malone says. "We offer 24-hour nurse advice lines, 94 percent of our members can get to a specialist quickly, and we have a network of wellness and preventive care programs."
Costs, benefits
The USFHP network also produces consistently high ratings in clinical care, lower hospital readmissions, and lower levels of emergency room use with minimal enrollee turnover. The million-dollar question, of course, is what is the cost of such achievements, especially when the plan serves large numbers of elderly beneficiaries? The answers to that question, as well as how USFHP accomplishes other successes, can be found in an analysis of the most innovative initiatives at five of USFHP's six networks: Christus Family Health, Brighton Marine Health Center, Pacific Medical Centers, Martin's Point Health Care, and Johns Hopkins HealthCare.
At first glance, USFHP seems unique to the managed care market because its services are provided as a DoD-subsidized benefit for military family members (dependents of active-duty personnel) and military retirees.
But USFHP's administrators face challenges similar to administrators operating in the commercial marketplace. Because the plan is capitated, for example, there is a strong incentive to control costs. And while USFHP does not compete in the open insurance market, enrollees (except for those with Medicare Part B), have copayments similar to those in commercial plans and have other DoD-subsidized options within the TRICARE system, including a plan that allows them to choose their own physicians. Yet USFHP enrollees tend to stay with the plan for life.
The programs currently operating in the USFHP network may also yield helpful answers about what models of managed care work best for the sickest patients — those over 65 with multiple chronic illnesses. The 2009 report, The Promise of Coordination in Medicare, published by the National Coalition on Care Coordination, noted that "no single program has yet combined … transitional care, self-management, educational interventions, and coordinated care … the three interventions demonstrated to be effective in reducing hospitalizations for Medicare beneficiaries with multiple chronic conditions."
In fact, USFHP is utilizing one of these three interventions at three of the five sites discussed here. The report also touts the Guided Care model, developed by Chad Boult, MD, at Johns Hopkins, and the patient-centered medical home as promising. USFHP is road-testing them too.
In the five USFHP hospital/provider networks highlighted here, some have realized clear cost savings, others solid accomplishments in cost-effectiveness. Across the network, staffing and clinical models differ, but the common thread appears to be a willingness to invest heavily in offering patients thoroughly integrated care with an eye toward long-terms goals rather than short-term gains. To plan administrators seeking similar results, Malone says, "Our successes are only possible because we are a managed care organization."
Transitional care
Christus Health in Houston is a network of hospitals and contracted providers that serves USFHP members, among others. Its transitional care program, operated by a company called Intercede Health, is one of USFHP's most successful initiatives. "It's not really one thing; it's tying everything together that gives us our results," says Amy Kaszak, president of Intercede Transitional Care Centers. "We support patients with five or more chronic conditions. These are the 5 percent of patients who represent nearly 50 percent of total health care costs. Most are over age 65."
Patients in the USFHP/Christus transitional care program are either:
Making the six- to nine-month transition from hospital stay to home.
Living with chronic conditions that are becoming more severe and therefore more difficult to manage.
Or making the transition to end-of-life care, but not yet in a hospice program.
Sharon Vollers, director of clinical quality services at Christus, says that plan resources are invested in providing care to patients with a high risk of complications. "This can be a perplexing concept in the commercial insurance world," Vollers says, noting that her plan is rewarded for taking such a long-term view of care because "our member retention rate is high — members who joined when we started 30 years ago are still with us." Co-morbidity screenings, around-the-clock provider access, end-of-life care counseling, and educational materials are also part of the program.
Christus's outstanding clinical outcomes tell the rest of the story. "We meet or surpass our HEDIS benchmarks in more than 97 percent of tracked indicators," Vollers says. Christus's most significant utilization improvements come from reductions in the number of unnecessary emergency room visits and hospital admissions achieved by attending to transitional care patients' needs as early as possible.
"In some instances, we found ER visits and admissions could be avoided if patients had 24/7 access to medical help," Vollers explains. "So, we either triage the patients with our 24/7 nursing line or, for transitional patients, refer them to transitional care the following morning or direct them to a physician for a phone consultation."
These procedures helped Christus reduce hospital admissions by 25 percent and keep readmission rates well below the Medicare benchmark.
Transition-to-home
Utilizing nurses to achieve goals similar to those at Christus Health is the objective of the three-year-old Transition-to-Home (TTH) program at Brighton Marine Health Center, a network of hospitals and physicians in Boston and a USFHP provider. "We started our program when we began seeing lots of readmissions for people with certain diagnoses," says Lan Dennie, RN, care coordination manager for Transition-to-Home.
"In 2007, our cardiac and respiratory patients were obviously having problems adjusting after surgery or a hospitalization, so we hired one nurse care manager to follow up on approximately 40 patients," says Dennie. "At first, patients were so skeptical about their health plan calling them at home that the nurse had to really work to engage the members and get them to talk to her, but we had so many participants by 2008 that we had to hire an additional nurse."
Brighton's data also revealed that knee and hip replacement patients were being readmitted at a high rate, so they were added to the program. "The nurse care manager's post-discharge calls are designed to answer any medication or discharge plan-of-care questions that patients or caregivers may have," Dennie adds. Results proved to be solid and well worth the investment of two full-time nurses serving 40 to 50 patients each.
"After one year, in addition to the reduction in readmissions [14 percent vs. 18 percent in the control group; one readmission day per initial admit, vs. two days in the controls; and a shorter average length of stay per preadmission], 90 percent of our patients said they understood their medications and were able to reconcile medication errors," Dennie says. "Prior to the program, that number was 78 percent. Readmission rates for Transition-to-Home program participants were 13.9 percent, while they were 18.1 percent for discharged patients with the same diagnoses who did not participate in the program.
"The cost savings were clear: One day in the hospital costs us approximately $1,500. Multiply that by 100 patients and the lowered number of readmissions, as well as readmission days, and the savings are significant."
Medical home
Wm. Richard Ludwig, MD, medical director for USFHP at Pacific Medical Centers (PMC) in Seattle, does not see the medical home concept as a groundbreaking new idea; he embraces it as the best way to practice good medicine. "We've been doing things this way for 30 years, though we've intensified our efforts in the last five years and become one of 33 groups participating in the Washington State Medical Home Collaborative in the past two years to give our physicians an opportunity to rapidly improve chronic disease care skills and other proficiencies," Ludwig says.
PMC's primary care and multispecialty group practice, a model found to reduce duplications and provide coordinated care, was recently recognized by the National Committee for Quality Assurance as a medical home — only the second practice to receive the designation in Washington state.
The success of the network begins with access, Ludwig says. "Ninety-nine percent of our patients can get a same-day appointment. Nurses, pharmacists, and physicians are available to speak with our patients, and we focus on being comprehensive. We want patients to understand that they are going to get 80 percent of their problems taken care of quickly and efficiently."
PMC also has the classic USFHP population, over 50 and fiercely loyal to their health care plan. "Our patients join in their early 50s or 60s," Ludwig explains, "but I've had some patients for 20 years." That long PMC/beneficiary relationship contributes to good clinical results, Ludwig notes.
"It's tough to provide quality coordinated care when patients jump around from plan to plan," says Ludwig. "We work hard with our new patients, sometimes for two years, to get their care where it needs to be. This results in catching a colon cancer early or preventing heart attack. The criticism of managed care is that it denies care, but we'd be crazy to deny them care; it would cost us tremendously."
As for clinical outcomes, "We are exceeding the 75th percentile in most measures of diabetes and cardiac care and we exceed the 75th percentile in colon and breast cancer screening. And by utilizing an aggressive chronic disease management program as part of our medical home strategy, we have seen dramatic improvement in the care of our diabetic patients over the last seven years (see "PMC Diabetes Care Progress" below)."
"Our hospital readmission rates are also at 11.3 percent, lower than the 10th percentile for Medicare," Ludwig adds. "We attribute these gains to aggressive case management."
Road-testing Triple Aim
For 25 years, Martin's Point Health Care, a network of health care centers staffed with family practice and multispecialty physicians, has been providing care in Maine and New Hampshire. Founded to care for the economically disadvantaged, it has greatly expanded its patient base and now takes care of USFHP beneficiaries in Maine, New Hampshire, Vermont, northeastern New York, and northern Pennsylvania. Their latest advance is "becoming part of a prototype community on the Triple Aim care model with the Institute for Healthcare Improvement (IHI)," says Alain Montegut, MD, vice president for primary care development for Martin's Point.
IHI is an independent, not-for-profit organization that works with health care organizations like Martin's Point to test new models of care. IHI's intent, through Triple Aim, is to encourage broad adoption of best practices and proven health care innovations.
"We develop microsystems within our patient care teams to develop the processes to meet the Triple Aim goals — improved population health; enhanced patient experience of care, including quality, access, and reliability; and reduced, or at least controlled, per capita costs of care."
In the day-to-day work of the health centers, that looks something like this: "Our teams — a physician, nurse, and support staff — work with electronic medical records to identify patients with two or more high blood pressure readings," says Montegut. "Those patients are contacted, screened for treatment needs, and followed. A similar process is followed with patients with diabetes, assessing blood sugar levels, targeting the reduction of HbA1c levels, providing diabetes self-care education and scheduling appointments with ophthalmologists and podiatrists. By working with our care teams, we were able to make significant improvements."
A realistic assessment of the investment needed to participate in the Triple Aim initiative has shown improvements in patient satisfaction with Martin's Point increased investment in the practice care teams. In addition, Martin's Point has found a decrease in the cost of care through its health plan by, as an example, decreasing visits by patients to emergency rooms.
Martin's Point Triple Aim results
Before Triple Aim
After Triple Aim
Percentage of diabetes patients receiving HbA1c test every six months
74.8%
92.3%
Percentage of diabetes and heart disease patients screened for depression with PHQ-9 test
54%
87.9%
Percentage of patients with blood pressure under control
Pilot site A
74.7%
85.8%
Pilot site B
74.5%
85%
"We know now that we can improve health and the patient experience in pilots with these measures, but we cannot yet see the exact cost savings over time," says Montegut. "We do know that as we listen to our patients, they say they feel more connected to their care and obviously there are cost savings related to keeping our patients out of hospitals over the long term. The next step is to spread these pilots across all of the practice sites and to the network physicians as well."
The Hopkins model
Perhaps the most innovative care model available to USFHP enrollees is the Guided Care model program being conducted at Johns Hopkins HealthCare, a USFHP provider. USFHP enrollees are treated at Hopkins's Baltimore-based network of hospitals and physicians.
Guided Care is designed to bring together the best aspects of transitional care, while extending the services provided by a comprehensive medical home. The research phase closed late last year and the program pilot is now being assessed. Like all USFHP providers, Hopkins cares for an older group of beneficiaries. Twenty-two percent of the enrollees are 65 or older.
"The group in the Guided Care program accounts for 75 percent of the costs of our over-65 members," says Linda Dunbar, MD, vice president for care management at Johns Hopkins Healthcare, the administrative branch of the Johns Hopkins organization that manages the USFHP plan.
"Each Guided Care patient is assigned a nurse case manager who is embedded in the primary care office," says Dunbar. "This nurse case manager visits a patient's homes and assesses the patient's special needs before creating a guided-care plan that includes self-care instructions and a one-page action plan. It is given to the patient — caregivers are included in all discussions — and it's posted on the fridge. The nurse works from the patient's electronic medical record, based in the primary care physician's office."
Emphasizing the simple, straightforward quality of the Guided Care approach, Dunbar adds, "Patients are told who to call if there's a problem, what to take, and when and what to do to care for themselves or handle a problem. They have a constant point of contact and caregiver support," Dunbar says.
Mary Cooke, the vice president of the US Family Health Plan at Johns Hopkins, says, "We are very focused on the fact that this is a relationship. Patient engagement is critical. The nurse may even accompany patients to some physician visits. This nurse also handles their transitional care."
The data from the initial Guided Care trial shows that it works.
In comparison to the control group, Hopkins's Guided Care patients had:
29 percent fewer home health emergencies
37 percent fewer skilled nursing facility days
24 percent fewer hospital stays
15 percent fewer emergency department visits
But Guided Care has not helped the team reduce its operating costs.
Future integration
After sorting through the dizzying array of jargon and buzzwords used to define the increasingly clear and simple concept of comprehensive, compassionate care focused on the patient's lifespan, rather than short-term relationships with providers, it's clear that the real move forward in managed care is incorporation.
"We are all trying to move toward integration," says Cooke. "We have more than a financial incentive to integrate; we have an obligation because we can see that it is the best way to provide quality care."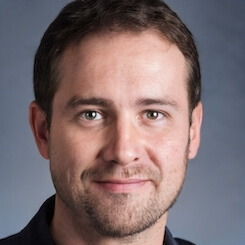 Paul Lendner ist ein praktizierender Experte im Bereich Gesundheit, Medizin und Fitness. Er schreibt bereits seit über 5 Jahren für das Managed Care Mag. Mit seinen Artikeln, die einen einzigartigen Expertenstatus nachweisen, liefert er unseren Lesern nicht nur Mehrwert, sondern auch Hilfestellung bei ihren Problemen.