Plans are increasingly trusted with management of the ABDs — aged, blind, and disabled
This summer California will mark the beginning of a new era for the Medicaid managed care business. After winning a waiver from the federal government last fall, the state's aged, blind, and disabled beneficiaries — the ABDs, in the parlance of the trade — will be required to join one of California's Medi-Cal managed care plans.
As a result, about 380,000 high-risk beneficiaries will migrate into a plan, most in dense urban areas like Los Angeles, San Diego, and Sacramento. And based on back-of-the-envelope estimates from Molina Healthcare — one of the country's largest Medicaid managed care companies — about 27,000 or so will join the 15,000 ABDs who had already voluntarily opted for the plan.
"We think we're in pretty good shape," says Richard Bock, MD, the chief medical officer of Molina Healthcare of California. "We're already taking care of a reasonably-sized population of ABD members, so it's not like a brand new category of members." He adds that only those ABDs living in existing managed care counties in California will move into the managed care Medicaid plans.
For California legislators and specialized Medicaid operations like Molina, shifting ABDs to managed care makes sense. High-risk Medicaid beneficiaries need the small army of nurses, providers, and case workers that a plan like Molina deploys to help coordinate care and eliminate ER visits, readmissions, and other costly and avoidable interventions. Even though the state pays plans a higher per-member-per-month capitated fee for the at-risk population than it does for mainstream beneficiaries, California expects to save money compared to keeping them in the fee-for-service program. And right now, saving money on Medicaid has become one of the highest priorities in state governments across the country.
The worst economic downturn since the Depression has saddled a host of states with a staggering budget crisis. With no major revenue relief in sight, many states are lining up right alongside California and turning to managed care to relieve some of their Medicaid cost burden. The changeup is setting the stage for a historic shift that is expected to transform the Medicaid segment of the health insurance industry, positioning MCOs to replace fee-for-service care as the dominant insurance model for low-income Americans.
Steady growth
Medicaid enrollment has grown steadily over the past decade, from a total of 31.7 million in June 2000 to 46.9 million in June 2009. And the recession has caused Medicaid rolls to spike.
Source: Kaiser Commission on Medicaid and the Uninsured and Urban Institute estimates based on KCMU Medicaid enrollment data collected by Health Management Associates.
"States are scrambling for every solution they can find, and managed care has a track record of success," says Jeff Smith, senior vice president and Medicaid managed care adviser at the Lewin Group.
But the tidal market shift isn't without risk for plans. As more and more states engineer an expansion of Medicaid managed care, they're also adding new standards requiring plans to demonstrate that they're actually saving money and delivering care as promised. Plans that fail to live up to these new expectations could find themselves in hot water with state regulators.
States shift Medicaid gears
Republicans and Democrats alike have determined that shifting beneficiaries into managed care is one effective financial tonic for an indigestible Medicaid bill, which commonly gobbles up from a quarter to a third of a state's annual budget. And with extra federal support for Medicaid slated to run out July 1, a sense of urgency is giving way to crisis management.
"Difficult economic times make for sound public policy," Michael Neidorff, CEO of Centene, told analysts in mid-February. "States are now more willing to move from fee-for-service to managed care."
A survey by the Kaiser Commission on Medicaid and the Uninsured found that 13 states expanded the reach of Medicaid managed care plans in the 2010 fiscal year. With fiscal 2011 set to expire at the end of June, another 20 states had either instituted or were planning fresh expansions, with many of them mandating ABD enrollment in a plan, adding long-term care plans, or making health plan enrollment a requirement for all.
Illinois, with a yawning $15 billion budget hole to plug, is one of the states turning to health plans. Centene and Aetna were picked at the beginning of this year to launch an effort that will see half of the state's Medicaid population of nearly 3 million shifted into a health plan. In West Virginia, the state mandated that 55,000 recipients with disabilities and mental health problems enroll in managed care plans — which already orchestrate care for half of the state's Medicaid population — at the beginning of this year. More are joining.
Florida's new governor, Rick Scott, wants to join states that have decided to move their entire Medicaid population into managed care. Missouri's Medicaid regulators say they want to join that movement as well. In Texas, the push is on to expand Medicaid managed care beyond cities and suburbs and into the countryside. In New Jersey, state officials are putting long-term care services into managed care.
"The trend is toward putting new people, new geographies [pushing from urban into rural areas] and new services into managed care," says Meg Murray, CEO of the Association of Community Affiliated Plans, a national organization of not-for-profit Medicaid health plans. Why the attraction?
"Managed care can be held to a much higher standard," Murray explains. The plans are often expected to earn accreditation, with state regulators demanding HEDIS scores on quality and patient satisfaction surveys to track the response of beneficiaries. Plans are also required to provide fully fleshed out provider networks to ensure access — all things that can't be done in traditional fee-for-service programs.
"They have more sustained-care managers who work with the families and beneficiaries to keep them out of the hospital," says Murray.
Fast food
By way of an example, Murray relates how one not-for-profit plan recently highlighted the case of a Medicaid beneficiary whose parents had died. Not knowing how to cook, she ate at fast food restaurants and her weight ballooned as her health deteriorated. The plan stepped in to teach her basic cooking skills and offered an attendant to help with housekeeping so she could stay in her home rather than transfer to a nursing home. That's something that wouldn't happen in fee-for-service Medicaid, and it saved taxpayers money because housekeeping help is far cheaper than the cost of a nursing home.
The current crop of ambitious state contracts comes as the Patient Protection and Affordable Care Act promises to remold Medicaid into a broader safety net, a move that the Congressional Budget Office has estimated will add 16 million Medicaid members.
"Most of those new beneficiaries will wind up in Medicaid managed care," says Vernon Smith, a principal and Medicaid consultant at Health Management Associates.
Some health plans, though, are bracing for an even bigger windfall of new members.
WellPoint Chief Financial Officer Wayne Devoid recently told analysts that he believes market forces are in play that will expand Medicaid by 20 million people by 2015. And he intends for WellPoint to be prepared to gain its share.
Wall Street hasn't overlooked what's going on here, either. For Molina, the sudden change of fortunes is commanding the close attention of market analysts. Looking ahead for the rest of the year and through 2012, Molina forecasts that it will have $4.5 billion in revenue this year and then see that figure swell to as much as $6 billion in 2012 as Medicaid rosters become larger.
That growth, though, comes at a time that state Medicaid programs have had to deal with intense budget problems, which in turn may create problems for the plans. Medicaid traditionally has had some of the lowest provider payment rates in the country. Molina notes that on average, Medicaid pays providers 72 percent of the Medicare rate, though that number varies by region.
Despite the gap, some states, including California, are proposing a unilateral 10 percent cut in fee-for-service payment rates for providers. For states, the fastest and most effective method for cutting Medicaid costs is a swift cut in provider rates, Vernon Smith explains. And even though Medicaid health plans are free to negotiate rates to make sure they have the networks needed to provide ready access to care, no state is being accused of being overly generous. That can create headwinds for managed care organizations in the low-income insurance sector.
"We have to live within a budget," says Michael Siegel, MD, vice president and medical director at Molina. "With health care costs going up significantly, the states aren't increasingly challenged to match these increases. This translates into Molina paying providers less than what commercial plans are paying."
Making an impact
Molina, though, isn't sitting idly by to see which beneficiaries come its way and whether it will have the physicians it will need in its network to provide care for the growing population. California has already supplied a list of the most frequently visited Medicaid providers in the five counties Molina serves, so it can try to coax them into the network.
"We're hoping that as they see their patient base erode and move to managed care, they will be interested in following," says Bock.
States are attracted to managed care groups because they're required to assemble sufficient networks of providers to ensure access, with regular patient satisfaction surveys to track how they're doing, Vernon Smith notes. Better care coordination can cut costs, he says, because a small group of ailing Medicaid patients always consumes the lion's share of the services.
"In general if you look at the Medicaid population, 75 percent of the beneficiaries generate about 25 percent of the cost," says Siegel. "The other 25 percent generate 75 percent of the cost. And in that group there's a smaller percentage that generate a much larger percentage than their given numbers. States are finally acknowledging that they need to improve their management of this high-risk population, and they're now looking at ways to include these populations — which have not to a great extent been in managed care — into managed care."
It makes a lot of sense, says Joel Menges, a vice president at the Lewin Group. "The traditional Medicaid population of mothers and children cycles on and off the program, creating short-term savings opportunities but offering little chance for plans to achieve favorable long-term impacts for these individuals."
These new beneficiaries include a large concentration of disabled people with multiple comorbidities who will stay in the system, giving care coordinators a chance to have a big effect on their utilization of care.
In some cases, states are demanding that health plans make the necessary effort to get a handle on each new member.
"The basis of what the state spends on managed care is the fixed rate they pay us," says Bock. "The state's savings are built in; we need to manage care within the budget." And to make the shift to managed care politically palatable in some states, legislators added safeguards, some still being put into place through new regulations.
"We're required to do risk stratification of every new ABD member so as to identify those at high risk," says Bock. "Within a limited time frame, we'll need to do a health risk assessment — interview the patient, develop a care management plan. That plan is our way of coordinating care between medical services, behavioral health, and social services. It's definitely a challenging population. They have a higher medical need, higher behavioral health needs, and they are undoubtedly some of the most socially and economically and medically underserved people in our community. There's no question they will be a challenge."
That's not surprising, says Lewin's Jeff Smith. "There's an expectation that the HMOs will need to step up care coordination, especially for ABDs," says the consultant. "There will be standards and consequences for not delivering."
While the move toward more capitated contracts with MCOs is growing fast, not all states have been taking the same path. In Connecticut, Gov. Dan Malloy decided in February to drop the state's capitated pacts with three managed care companies — Aetna, United Health, and the not-for-profit Community Health Network of Connecticut — and to become self-insured, asking the plans to come back and bid to become administrators for the state program.
"Connecticut is a little bit of an outlier," says Ellen Andrews, executive director of the Connecticut Health Policy Project and a member of the state's Medicaid care oversight council. Connecticut officials think that they've learned enough from an earlier experiment with self-insurance to make it work this time.
Three health plans were needed to fill state contracts, says Andrews, and only three turned out, spurring complaints that the state was overpaying for Medicaid managed care.
Paid $50 million too much
"The state didn't specify rates [it had a range that was extremely generous], so the state basically had to pay whatever the plans wanted," says Andrews. "We overpaid by at least $50 million a year, based on an independent audit by Milliman for the Office of State Comptroller."
While managed care companies handled the care of 400,000 of the state's 600,000 beneficiaries, the managed care contracts didn't include aged, blind, and disabled beneficiaries. Under the new administrative services organization model, the state expects to be able to orchestrate better control of the entire population, including ABDs, with primary care case management that coordinates care through patient-centered medical homes.
"The state paid the $18.18 per member per month during the self-insured phase [because there was no time to negotiate or rebid] and when it went back to capitation auditors, they reported that the plans spent only $13 and change on the same administrative functions — when they were spending their own money," says Andrews adding that this amounted to a saving of $86 million a year.
In Arizona, the budget crisis has become so perilous that the Republican-dominated legislature pushed to get a federal waiver that will let it simply cut 280,000 adult beneficiaries out of the program. And that's after the state triggered a national hullabaloo over its decision to stop covering the cost of certain transplants.
"We understand the states are walking a tightrope," says Murray. "But before states take drastic measures, they should look at the savings they could get from managed care, such as moving more dual-eligibles and drugs into managed care. There's still a lot of money on the table in terms of savings from managed care."
Reach Contributing Editor John Carroll at [email protected]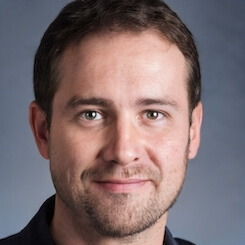 Paul Lendner ist ein praktizierender Experte im Bereich Gesundheit, Medizin und Fitness. Er schreibt bereits seit über 5 Jahren für das Managed Care Mag. Mit seinen Artikeln, die einen einzigartigen Expertenstatus nachweisen, liefert er unseren Lesern nicht nur Mehrwert, sondern auch Hilfestellung bei ihren Problemen.