Formulary design, contracting, and other strategies will be key to maximizing the opportunities of brand patent expirations
Lipitor's anticipated patent expiration in November will be a blockbuster event in further tempering the escalation of pharmacy costs, but there may be other benefits.
Lipitor (atorvastatin) is the world's biggest drug ever says George Van Antwerp, general manager for pharmacy solutions at Silverlink Communications. Its 2010 sales were $7.2 billion, and the availability of a generic will dramatically reduce expenditures for cholesterol-lowering agents.
The hidden value is that the strategies and actions taken to maximize savings from this conversion can serve as spring training for the world series of $78 billion in patent expirations scheduled through 2015 for preeminent names such as Plavix, Singulair, and Nexium.
Drug patent expirations 2012–2015
From now until 2015, at least 13 blockbuster drugs are scheduled to lose their patent protection. Health plans and PBMs can use Lipitor's patent expiration to fine tune their plans for other upcoming conversions.
*Some of these totals differ from the sum of the columns because of rounding.
Source: IMS Health and T. Reinke
Converting an agent from protected status involves activities such as contracting with brand and generic manufacturers, changing formulary placement, counterdetailing in response to manufacturers' preservation strategies, imposing new utilization management techniques, and engaging in consumer and provider education.
The specific tactics vary greatly from drug to drug, but Lipitor's imminent change can sharpen skills and strategies that will be required for other upcoming conversions.
Converting Lipitor
"Cholesterol-lowering agents were the number one cost driver for our clients in 2009 and 2010, says Brett Kelly at Navitus Health Solutions, a national pharmacy benefit manager owned by the Dean Health Plan in Madison, Wis. "Our profile is 30 percent branded and 70 percent generic statins, and the cost of branded agents is $4 to $4.50 while the cost per day for the generic statin is $0.25."
Sales of Lipitor decreased from $8.6 billion in 2006 to $7.2 billion in 2010 while sales of Crestor increased 189 percent from $1.3 billion to $3.8 billion. The sales of all other branded statins also fell, in part because of the availability of simvastatin — the generic of Zocor.
Statin prescriptions increased from 182 million in 2006 to 218 million in 2010. Simvastatin became a generic in 2007 and it has taken volume from all other statins except Crestor, which increased from 13 to 25 million scripts from 2006 through 2010.
One statin strategy that experts foresee is a formulary transformation to generics. "With two higher-potency statin generics available, there is little justification to keep a branded agent in a preferred category," says Kelly. "We expect that the brand statins will become disadvantaged, moving to the nonpreferred tier or requiring step-through [from a generic]."
"The goal is an 85–90 percent generic rate for statins next year," says Kelly.
"Historically, over 90 percent of a brand's volume will convert to its generic alternative," says Van Antwerp. "And there is no reason that will not occur with Lipitor."
Jan Berger, MD, chief medical officer at Silverlink Communications agrees. "At least 80 percent of people on statins can be effectively treated with what will be a full generic class. Only the super-high-risk, with recalcitrant lipidemia, which the literature says is 15–20 percent, will need a brand statin," she says.
In addition, Berger predicts that generic atorvastatin will pull market share away from simvastatin.
The financial effect of Lipitor's conversion is difficult to predict because the price of the generic is unknown.
Conversion strategies
Formulary design, utilization management strategies, and effective communication are key elements in planning for a drug's conversion.
"The efficacy of different medications in a class affects formulary design and utilization management strategies for drugs losing their patents," says Antwerp. He says that with statins, careful consideration must be given to whether Crestor can be excluded or moved to a nonpreferred tier. It has an FDA approval for atherosclerosis, which differentiates it from the others.
Plavix
Plavix, which is anticipated to lose its patent protection in May 2012, is an interesting case in formulary design and utilization management, similar to Lipitor. Its 2010 sales were $5.8 billion, making it next year's biggest patent loser. Express Scripts reports that in its book of business, Plavix has a market share of 87 percent among antiplatelet agents. A truly dominant position may make it easy to convert a drug class to an all-generic status next year.
Conversely, in therapeutic classes with several competing and differentiated agents, it may be more difficult to dramatically restrict the formulary.
Lipitor
Brett Kelly commented on Navitus's strategies to capitalize on Lipitor's impending fall from grace. "Our planning for Lipitor's expiration started in 2010. In 2010, 50 percent of our clients had Lipitor as a preferred agent and 50 percent required a step-through. For 2011 we thought it would be wise to preemptively move patients to Lipitor in anticipation of it becoming a lower cost generic agent, so we advised our clients to make it a preferred agent with a tier 1 copayment, and a majority of them agreed to do that."
This was the direct opposite of a widespread trend where Lipitor was being moved to non-preferred status.
Navitus's formulary placement tactic is linked to a contracting strategy that is intended to drive down costs through the end of the six-month generic manufacturing exclusivity period.
Post-patent contracts were popular when Merck's Zocor lost its patent.
A post-patent contract is important because it can provide some price protection to buyers for the uncertainties of the launch of a generic.
Van Antwerp says health plans and PBMs need to consider several other conversion issues. "Drug manufacturers usually implement strategies to preserve their medications, and these activities can start well in advance of the expiration dates," says Antwerp. "Their activities can be wide ranging, such as consumer advertising, prescriber detailing, or discounting."
Discounts
Discounting of one sort or another is widespread among the brand statins. Pfizer provides a $4 copayment coupon. Zetia and Vytorin also have copayment discounts. Van Antwerp says health plans need to monitor the discounting and other marketing activities of all brand manufacturers in a class, not just the manufacturer whose product is going generic.
From now until the end of 2015, patent expirations are scheduled for at least 13 blockbuster medications and many smaller ones. Some classes, such as antidepressants, will see several blockbusters lose their patent protections. Pharmacy and medical directors at the health plans face abundant opportunities to shape formularies and they also have considerable work cut out for themselves.
Lipitor's patent loss will hasten conversion of statins to generics
Lipitor's patent will expire in 2011. Some experts have indicated that the volume of prescriptions for generic simvastatin has grown steadily while the volume of prescriptions for brand name agents, except Crestor, has declined.
Experts predict that the preferred formulary for statins could comprise all generic agents, with brand medications available on non-preferred or step-through basis.
Sales and prescription volume for cholesterol lowering agents
U.S. number of prescriptions by year (millions)
U.S. annual sales (millions of dollars)
Source: IMS Health
The preferred formulary for statins could comprise only generic agents, with brand medications available on a non-preferred or step-through basis.
Meetings
| | | |
| --- | --- | --- |
| Medical Devices Summit | Boston, MA | February 19–20, 2015 |
| 3rd Annual Summit to Improve Adherence and Enhance Patient Engagement | Philadelphia, PA | March 9–10, 2015 |
| Value-Added Solutions for Enhanced Customer Experience | Philadelphia, PA | March 9, 20 |
---
Our most popular topics on Managedcaremag.com
---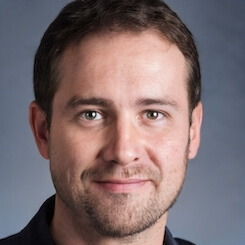 Paul Lendner ist ein praktizierender Experte im Bereich Gesundheit, Medizin und Fitness. Er schreibt bereits seit über 5 Jahren für das Managed Care Mag. Mit seinen Artikeln, die einen einzigartigen Expertenstatus nachweisen, liefert er unseren Lesern nicht nur Mehrwert, sondern auch Hilfestellung bei ihren Problemen.