With hospitals facing penalties for readmissions, there perhaps has never been a better time for insurers to address this vexing problem
Hospitals are under the gun, and insurers can help them — and themselves as well. Beginning in October 2012, hospitals will lose money for readmissions of Medicare beneficiaries within 30 days for a problem that was supposed to have been fixed at discharge. Initially, pneumonia, acute myocardial infarction, and congestive heart failure will be the focus, but policymakers expect to add other conditions, such as COPD and stroke, to the list by 2015.
The hospital readmission problem, huge as it is, is part of an even bigger health care problem: poor transitions of care. "Insurers are well aware that they are throwing huge payments at patients that didn't get a medication list, at primary care physicians who didn't know their patient was discharged, at skilled nursing facilities that didn't know a diagnosis, and at families that are clueless," says the consultant Jaan Sidorov, MD, a member of MANAGED CARE's editorial board. "From a risk-bearing perspective, mishaps in the transitions — from ER, to inpatient, to ICU, back to inpatient, to skilled-nursing facility, to home, and all the permutations — are where poor communication and coordination result in huge amounts of unnecessary spending and patient harm."
30 days
That the 30-day mark is so much the focus is no accident. "If you look at the literature and you look at trends with readmissions, there is a bell curve for the first 30 days," says Janet Tomcavage, RN, MSN, the vice president for health services at Geisinger Health Plan. "It starts to go up on day three or four, peaks from day 15 to day 16, and then comes back down. But there's still this elevated risk of readmissions for that first 30 days post-discharge." (For more on how Geisinger handles transitions, see "Geisinger's Embedded Nurses Improve Transitions,".)
The best part about smoothing transitions of care is that it is a problem that can be solved right away. "You are not going to have to throw tons of dollars to do this," says Cheri Lattimer, the executive director of the National Transition of Care Coalition. "And you're not waiting for new technology or new medication. You're trying to figure out, How do I communicate better."
Medical directors at health plans, says Lattimer, should ask themselves how transitions of care take place among providers in their networks. "We're talking about every time the patient and his family and caregiver move from one level of care, one practitioner to the next," says Lattimer.
Plans should review how transfers from the PCP to the specialist are handled. "Are there any type of measurements that the health plan is actually looking at? Is that information sent to that appointment prior to that patient showing up? When they see the specialist, are the patients prepared to share information? Is there any type of report that goes back to the PCP? In other words, are they communicating to each other? In those two visits, from primary to specialty, there is a chance that there is a medication change, there is a treatment change, or that there are other services to be provided with other specialists."
Guided Care
Chad Boult, MD, MPH, MBA, a professor in the department of health policy and management at Johns Hopkins Bloomberg School of Public Health, led a randomized controlled trial of a program called Guided Care, in which smoothing transitions played a prominent role.
"Transitions are very important, as evidenced by the priorities the nurses were given," says Boult. "They were told that when their patients were in the hospital, that was their top priority. They would visit them in the hospital, but most important, they would make a home visit the day of, or the day after, the person went home from the hospital." (The nurses in Guided Care coordinate the treatment for multimorbid older people.)
The nurses made sure that everyone understood what medications to take and what food to eat. "They also got them back to see their primary doctor within days so that the doctor who knew them could pick up the reins again."
Nutrition plays a vital role in readmissions, says Joel V. Brill, MD, the chief medical officer of Predictive Health, a population health management company. Brill cites a 2009 study in the New England Journal of Medicine. "That analysis shows a number of conditions where nutrition-related or metabolic issues contribute to readmissions," says Brill. "There are a significant number of seniors who have limited resources."
Boult adds that "It is important to focus on the right patients. In other words, not every patient who goes home from the hospital needs one of these nurse coaches. The ones who need help are the ones receiving complex care, the ones that are at greatest risk for post-discharge chaos and early readmission because they're confused about what to do. It's targeting — key word there — identifying the right patients while they're in the hospital and investing transitional resources in them. Then you get cost savings. If you were to assign transition coaches to everybody in the hospital, there would be no cost savings."
Best model
While keeping up with what's going on with every member of a plan is an admirable goal, insurers must also be aware of how such an effort might affect premiums, says David Clark, RPh, MBA, vice president for pharmacy benefit management at the Regence Group, a Blues plan that covers two million people in Oregon, Washington, Idaho, and Utah.
Many health plans have discharge planners, Clark notes. "That's fairly common," he says. "Whether we're hitting all of the right ones yet, or not, I don't know. All plans try to use their data to try and figure out which patients have the highest probability [of readmission]. Our systems use models to identify which patients have the highest risk and we do focus on those. As we work with hospitals, we need to share our models and methodology."
"The at-risk person might need a home visit in three days, while the person who isn't at risk might not need a visit for 30 or 60 days, or at all," says Brill.
Health plan medical directors in particular must also be aware that in this litigious society, providers may hesitate to pinpoint the person responsible for a poor transition of care. "Short of malpractice reform, this type of concern will never go away," says Brill.
Glen R. Stream, MD, MBI, president-elect of the American Academy of Family Physicians and a practicing family physician, says health plans can help by ensuring that information keeps one step ahead, that the patient's next physician will have everything he needs to continue treatment.
"The patient might not have an appointment to see me for a week, but the day after his discharge, he has a question or an issue," says Stream. "If I don't have the information in the moment, I'm impaired in my ability to give the best care." (For more on the AAFP's reaction, see "Long Way to Go?" below.)
Long way to go?
Medical directors at health plans will need to forge better relations with providers if they are to be of any help in bettering transitions of care, some physicians say. Until now, constructive assistance for the most part has not been forthcoming, says Glen R. Stream, MD, MBI, president-elect of the American Academy of Family Physicians and a practicing family physician. Stream says that the communications he receives from health plans aren't often relevant.
"It's just so much based on claims data, which are usually all they have to work with to identify if this is really Dr. Stream's patient and does the patient actually have this diagnosis? If they say that they are a diabetic patient, are they meeting their criteria for control of blood sugar and cholesterol? That's what I experience the most in these letters. My patient has this condition and did I think of this? Did I know that there's a reaction between these two medications? I just don't usually find those very helpful."
Stream will receive letters from PBMs saying that, for instance, his diabetic patient should be on an ACE inhibitor. "They don't know that my patient has had an allergic reaction to that," says Stream. "A lot of it ends up being just sort of irrelevant."
Severe limitations
He hastens to add that medical directors and pharmacy directors at health plans, and whoever else at the insurer who sends these communications, certainly mean well. "They're trying to do the right thing," says Stream, "but it's a model that has such severe limitations that I don't know if it can ever fulfill what we would want it to do. Part of the problem with those sort of communications, too, is that they're often after the fact. They're not real time. My patient's going home from the hospital today and he's on a new medication that needs some type of monitoring and I get a letter two weeks later and it may not be that helpful."
Predictive modeling
Sam Ho, MD, executive vice president and chief medical officer for UnitedHealthcare, says that his plan takes predictive modeling to the patient level, looking at a patient's hospitalization and claims history.
"There is also a component related to risk scoring and stratification of patients who are already in the hospital who are most at risk for hospital readmissions, and we use both of those data sets to produce more intensive and comprehensive discharge planning while patients are still in the hospital," says Ho. "This is all part of a readmission reduction program that we started in February 2008. We intensified it in early summer about a year ago to 2010."
To determine who may be at most risk for readmissions, the plan has devised a scale that's based on the top 10 diagnoses that point toward readmission. Both the predictive modeling and the risk scoring work well, says Ho, especially for Medicare patients.
Brill says, "What the plan brings to the table is the ability to use data to stratify the patients, identify who's at the greatest risk, and work collaboratively with the providers to focus their collective efforts on those who are the greatest risk for readmission. That helps you to utilize your resources most effectively."
Every regional medical director knows who his best physicians and hospitals are, says Brill. "You know which are innovative and which are responsive to new thoughts and new ideas — such as having a care coordinator in the physician's office who does patient outreach. You know which provide linguistically and culturally specific educational programs, or provide medication therapy management, or maintain hours at nights or on weekends to accommodate working people," says Brill.
"You know which of them are working with you to help their patients throughout the transitions of care.
"Focus on those systems, those hospitals, those physician groups that are most receptive and work with them to create your pilots and demos so you will have your success stories to share with others."
Commit to those partners who seem to get it, in other words. "Start small and launch a pilot," he says.
Expanded mission
Blue Cross Blue Shield of Michigan, along with the Society of Hospital Medicine and the University of Michigan, created the project BOOST (Better Outcomes for Older Adults through Safer Transitions) model. It seeks to cut back on hospital readmissions, but lately the mission has expanded, according to Tom Leyden, director of the value partnerships program at Blue Cross Blue Shield of Michigan.
"In the past, the BOOST program was primarily looking at the hospital setting with the hospital looking at its own discharge policy," says Leyden. "What we've done in Michigan was expanded that to include the primary care physician setting."
Review claims, Lattimer suggests. Talk to the heads of various departments, whether it's customer service, case management, quality management, or utilization management. What do they see as the big gap in variance during a transition? "There are in every health plan folks who know the biggest gaps and barriers that they're struggling with," says Lattimer.
Baby steps
Clinical administrators at health plans can take an incremental approach to addressing the transitions of care.
"Everything starts small, and there are things that you can do now," says Brill. "There are going to be forward-thinking doctors and facilities in your provider networks that clearly understand the opportunity. Reach out now to them and work with them. At the end of the day, building relationships, building trust, and building a culture that can really improve things for all the stakeholders — then we all can do well by doing good."
The cost of poor transitions
Tom Leyden, director of the value partnerships program at Blue Cross Blue Shield of Michigan, says that in 2008 the plan's rehospitalization rate within 30 days was 10.2 percent, at a total cost of $134 million. An analysis found that as many as 63 percent of the cases were preventable, accounting for $75 million.
"That's a significant amount being spent on conditions which — had there been better communication between the physician, the discharge hospital, the case managers, the social workers, and the patients — they very likely might not have had to go back to the hospital," says Leyden.
Type of rehospitalization
Rate
Cost
Cost per readmission
Forseen rehospitalization
1.7%
$32.7 million
$19,272
Rehospitalization for new affects
2.1%
$26.5 million
$12,067
Potentially preventable rehospitalizations
6.4%
74.9 million
$11,490
Total
10.2%
$134.1 million
$12,880
Source: Blue Cross Blue Shield of Michigan
Medication mismanagement prime example of poor transition
Patients in a transition-of-care program at Geisinger Health Plan will get a call from a nurse manager within 24 hours. The nurse will go over four or five points, of which one is definitely the most important, says Janet Tomcavage, RN, MSN, the plan's vice president for health services.
"One of the biggest opportunities that we've uncovered in transitions of care has been several challenges around medications. Sometimes important medications that the patient should be taking are omitted."
At other times, brand drugs are substituted for the patient's usual generic medication and the patient goes home and takes double the dose, thinking they are different drugs.
"Or sometimes patients won't take new medications until their primary care physician blesses the new medications," says Tomcavage. "Our nurse sits in the primary care office, working with primary care and the patients to make sure we get them on the right series of medications in that transition."
Teri Treiger, RN, president of the Case Management Society of America, recalls that until the recent emphasis on reducing needless hospital readmissions, there was practically no oversight of what medications patients were taking at home.
The pharmacy staff can help with the duplication problem. "They can perform a medication review," says Treiger. "Looking at both underutilization and overutilization is a fairly standard strategy for pharmacy benefits nowadays. Also, looking at individuals who are prescribed five or more different medications."
Often it's a pharmacist at the health plan or a pharmacy who is in a position to alert the primary care physician or prescribing physician to the situation.
"The first step is direct contact with the providers," says Treiger. "However, it is important to keep in mind that providers are contacted by multiple sources — payers, hospitals, specialists, vendors, among others. Each one of these contacts requires some kind of follow-up and managing this volume of interaction is challenging, and near impossible."
David Clark, RPh, MBA, is vice president for pharmacy benefit management at the Regence Group, a 2-million- member Blues plan that covers people in Oregon, Washington, Idaho, and Utah.
Right now, the health plan is able to track patients who, for example, have a heart condition, and those with other complexities. "Then we try to use some kind of coordination between medical and pharmacy to make sure the medications are taken care of as well," says Clark.
Johns Hopkins effort cuts down on readmissions
Chad Boult, MD, MPH, MBA, is a professor in the department of health policy and management at Johns Hopkins Bloomberg School of Public Health. He led a randomized controlled trial of a program called Guided Care, which was the focus of an article in the Archives of Internal Medicine.
Kaiser Permanente members enrolled in Guided Care used considerably fewer expensive health services than similar members who received regular primary care: 49 percent fewer early readmissions to hospitals and 47 percent fewer short-term admissions to skilled nursing facilities.
"Guided Care patients had only 85 percent of the admissions that the usual care group had," says Boult. There was a significant curtailment in 30-day readmissions, as well, and a 49 percent reduction in early readmissions.
The effort relies heavily on the hands-on care of nurses who, among other things, assess the patients in their homes upon discharge and ensure that they take their medications correctly, monitor themselves daily, call if they have problems, and visit their primary physicians soon. Crucially, the nurses also coordinate the efforts of all providers involved, and promote patient self-management.
"The study ended in 2009, but the program continues at six of the seven sites where the nurses were working at the end of the study," says Boult.
Guided Care makes a difference
Mean annual per capita use
How new CMS readmission regs will work
The federal effort to reduce hospital readmissions has made transition of care suddenly a hot topic. A white paper issued by the consulting company Health Dimensions says that "Medicare payment reductions will be based on a formula related to avoidable readmissions and aggregate Medicare payments to a hospital and subject to a 'floor,' that is, the payment reductions will be no greater than these percentages of aggregate Medicare payments to a hospital:
FY2013
1%
FY2014
2%
FY2015 and beyond
3%
Source: Health Dimensions, white paper, April 6, 2010
Hospitals that aren't able to reduce readmissions can be hit with Medicare payment penalties of up to 3 percent of total Medicare payments in fiscal year 2015.
Hospitals, however, aren't the only ones losing money. The CBO estimates that the country could save $2.5 billion by 2014 and $8.1 billion by 2019 by curtailing payments to hospitals with readmission rates above the 75th percentile.
For further reading
Boult C, Reider L, Leff B, et al. The effect of guided care teams on the use of health services. Arch Intern Med. 2011;171(5):460–466.
Boyd C, Boult C, Shadmi E, et al. Guided care for multimorbid older adults. The Gerontologist. 2007;47(5):697–704.
Gilfillan R, Tomcavage J, Rosenthal M, et al. Value and the medical home: effects of transformed primary care. Am J Managed Care. 2010;16(8):607–614.
Health Dimensions. PL 11–148 and amendments: impact of post-acute care for health care systems. April 6, 2010. http://www.healthdimensionsgroup.com/pdfs/White%20Paper%20PL%20111-148%20and%20Amendments_4.10.pdf.Accessed Accessed March 16, 2011.
Jencks S, Williams M, Coleman E. Rehospitalizations among patients in the Medicare Fee-for-Service Program. New Engl J Med. April 2, 2009. http://www.nejm.org/doi/full/10.1056/NEJMsa0803563. Accessed March 1, 2011.
National Transitions of Care Coalition. Improving transitions of care. September 2010. http://www.ntocc.org/portals/0/TransitionsOfCare_Measures.pdf. Accessed March 9, 2011.
Plautz J. Penalties for high readmission rates. Natl J. July 21, 2009. http://nationaljournal.com/njonline/penalties-for-high-readmission-rates-20090721 Accessed March 25, 2011.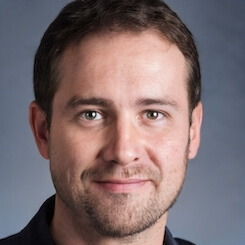 Paul Lendner ist ein praktizierender Experte im Bereich Gesundheit, Medizin und Fitness. Er schreibt bereits seit über 5 Jahren für das Managed Care Mag. Mit seinen Artikeln, die einen einzigartigen Expertenstatus nachweisen, liefert er unseren Lesern nicht nur Mehrwert, sondern auch Hilfestellung bei ihren Problemen.