In an evolving market, insurers want to see what members' relationships with retail health clinics will look like
A decade ago, when Blue Cross & Blue Shield of Minnesota made a bulk purchase of visits to the health clinics that were opening in Target stores and pharmacy chains — and then passed them on to members for free — people appreciated the access to quick, inexpensive health care. That was especially true for members who were in consumer-directed health plans and managing health spending accounts.
The effort was a way to test the clinics, and the insurer found that people used the visits appropriately for minor health problems such as strep throat and ear infections, says Kathy Dunmire, vice president for product management. "This was a new care option, and we saw the promise of increasing access and affordability."
Today, the Blues plan has traditional provider contracts with retail clinics, and the clinics are on the menu of provider options all members receive. Some employers are offering their employees incentives to use retail clinics by waiving copayments.
That support, coupled with worry about a primary care physician shortage, has consultants predicting that the number of retail health clinics around the country will grow to about 3,200 by 2014, up from about 1,000 in 2008 and from just a couple of hundred in 2006, according to Deloitte.
Red flags
As that happens, primary care physicians are waving red flags about retail clinics' (usually staffed only by nurse practitioners) moves to expand services into areas such as disease management. Still, the characteristics that first drew health plans and their members to retail clinics, including ease of use and transparent, lower fees, are receiving even more attention because of the changes brought on by health care reform.
Lack of providers
"There is a belief that the Affordable Care Act is going to lead to a large number of newly insured patients who are going to seek out primary care," says Ateev Mehrotra, MD, MPH, a Rand Corp. consultant and a pediatrician on the faculty of the University of Pittsburgh School of Medicine. "We lack the number of primary care providers needed to take care of those patients, so people are curious whether retail clinics can serve at least some of that need. Retail clinics can only provide a small fraction of what a primary care practitioner can provide, but people are asking, Can they help at least with that fraction?"
The newly insured could find retail clinics a comfortable place to enter the health care system because many may have already been there. Of patients who are seen at the clinics today, close to 40 percent say that they do not have a primary care doctor, and one third of visits are being paid for out of pocket, rather than with health insurance, according to a study by Rand.
The largest retail clinic chains are run by Walgreens and CVS. Recognizing the potential for garnering new patients, some provider systems are launching clinics of their own, Mehrotra says.
"Only one in 10 of the clinics are owned and operated by a hospital system, but that number is growing. Patients who go to these clinics tend to not be linked up to the health care system. If they go into a retail clinic for an acute visit, the provider system can then follow up with a primary care visit, and the patient becomes more incorporated into their system. At least one hospital system says its retail clinics are the largest entry point into its health care system."
New payment methodologies
Other health care providers, such as the Cleveland Clinic, are working with existing retail clinics. Looking at the new payment methodologies encouraged by health care reform, it appears that the clinics could become a part of accountable care organizations or bundled-payment arrangements, Mehrotra says.
"In a well designed health care system, a triage system that directed people to the Walmart down the street for a straightforward visit, to the emergency department for something serious, and to a primary care physician for something in the middle would be beneficial," he says. "It would be great in terms of sending patients to the provider site of care that meets their needs."
The care that patients receive at retail clinics is of comparable quality and costs less than care in primary care offices and emergency departments, and that has insurers taking notice, Mehrotra says. Rand studied insurance data for care relating to three common conditions in the different health care settings: inflammation of the middle ear, sore throat, and urinary tract infection.
"Overall care was 30 percent to 40 percent less expensive in retail clinics than what we saw in doctors' offices and urgent care centers and about 80 percent cheaper than what we saw in emergency departments," Mehrotra says. "From a payer's perspective, that's very exciting."
Capitated basis
More than 95 percent of retail clinics have contracts with commercial payers as well as with Medicare, Mehrotra says. Medicaid plans, for the most part, do not pay for retail clinic visits because they pay for care on a capitated basis.
Some insurers are reluctant to promote retail health clinics to their members. Blue Cross & Blue Shield of Minnesota didn't see an uptick in utilization when its members first started using the clinics, indicating that the visits to the clinics replaced, rather than added to, visits to more expensive care settings, Dunmire says. But other health plans worry that members may go to retail clinics instead of simply staying home. "If the majority of people who go to a retail clinic are replacing a doctor's visit or an emergency department visit, then you are saving money," Mehrotra says. "But if the clinics induce care and you have new visits, that could drive the cost of health care up." His group at Rand is studying that question.
Right now, retail clinics have a relatively small piece of the health care market, but MinuteClinic and Take Care have said they will start providing chronic disease management for hypertension and diabetes, for example. "The idea is that clinics can be a care site where medications can be adjusted and a patient can check on his hemoglobin A1c," Mehrotra says. "We will have to see how this plays out, but there's a lot of potential there."
Wrong way
That's the wrong way to go, says Roland A. Goertz, MD, MBA, president of the American Academy of Family Physicians who practices in Waco, Texas. The AAFP initially worked with retail clinics to define the attributes that could make retail clinics helpful to patients. But the organization disagrees with efforts to expand services beyond simple acute care visits.
"We have studied this for years, and we finally have the data that show long-term, coordinated care is best for patients," Goertz says. "We should stick with what works."
Blue Cross & Blue Shield of Minnesota does not see retail clinics as a replacement for a member's relationship with a primary care physician, Dunmire says. She recommends, though, that insurers stay open-minded about how high quality care can be accomplished cost-effectively. Her company is rolling out a program called Online Care Anywhere that enables members to interact with physicians and nurse practitioners by way of webcam or phone, an alternative much like visiting a nurse practitioner at the corner pharmacy. "We were an early adopter of retail clinics," she says, "and intuitively we continue to look for new ways to deliver care."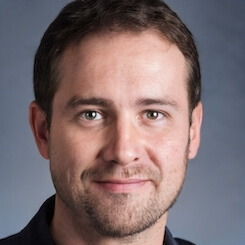 Paul Lendner ist ein praktizierender Experte im Bereich Gesundheit, Medizin und Fitness. Er schreibt bereits seit über 5 Jahren für das Managed Care Mag. Mit seinen Artikeln, die einen einzigartigen Expertenstatus nachweisen, liefert er unseren Lesern nicht nur Mehrwert, sondern auch Hilfestellung bei ihren Problemen.