Geisinger Health Plan is often mentioned by experts as one insurer that does transitions of care well, thanks to the 70 case managers it employs to oversee people admitted to the hospital. The program, Health Navigator, has cut readmissions by 20 percent, overseeing nearly 70,000 lives, about two thirds of them Medicare beneficiaries and half, commercial members, says Janet Tomcavage, RN, MSN, the plan's vice president for health services.
"We've taken the nurses [the case managers] who used to be centralized in home offices or at the health plan and pushed them out to primary care," says Tomcavage. "We have them embedded, working side by side with the primary care physicians and their practice team."
Strategic approach
One of the case managers' core focuses is transition of care from hospital to home or to nursing home. They get notified about every admission, and the nurse contacts the hospital discharge planner to gauge progress and anticipate home care needs. "Transitions of care was a very thoughtful and strategic approach when we started medical home," says Tomcavage.
Health Navigator is a medical home model that Geisinger introduced into 11 practices owned by Geisinger Health System and that focuses on Medicare Advantage enrollees.
"It functions as a partnership between participating primary care practices and Geisinger Health Plan," according to a study published last August in the American Journal of Managed Care. "Central to the model is the transfer of population management capabilities, including nurse case managers, from the health plan to the practice sites."
Geisinger officials realized that much of the trouble with transitions involved a gap between the discharging hospital provider and the receiving provider and, even in these days of specialists and social safety nets, the primary care provider still does most of the patient management.
"The hospital takes care of patients for what — three, four days?" says Tomcavage. "Then the PCP has to take the hand-off and manage the patients successfully through the transition."
Plan officials realized that there were missed opportunities to manage patients with chronic conditions before they are admitted. "So the case managers also focus on identifying patients with chronic conditions and put strategies in place to prevent or more quickly treat chronic care exacerbations. They can prevent unnecessary admission for things like pneumonia, heart failure, cellulitis, and urinary tract infections," says Tomcavage.
The nurses contact the hospital's discharge planner right away to get an idea of when the patient might be going home, and the health plan's authorization process alerts the nurses when the patient is actually discharged.
"The hospitals notify health plans on admission and discharge," says Tomcavage. "We know when they go home, that gets alerted to the case manager, and the case manager makes a phone call, sometimes the same day as discharge, but usually within 24 hours." During that call, four or five items are discussed, primarily medications.
But the case managers also focus on safety in the home. "A lot of patients who go home do so because they want to go home, but they don't understand how sick they are, or the complexity of what they may be required to do," says Tomcavage. "They get home and they end up back in the hospital."
Monitoring
The Geisinger case managers also develop a self-management action plan. "This action plan defines what symptoms you need to monitor post-hospital," says Tomcavage. "We give some patients a protocol that they can activate on their own."
For example, heart failure patients may actually get a diuretic protocol. If they gain weight and they have shortness of breath or increasing edema, they can double their Lasix for two days.
The nurses ensure that patients get to see their primary care physicians within three to five days following discharge from the hospital. "And then the nurse sees the patient at the follow-up appointment with the PCP," says Tomcavage. "Again, the nurse is focused on how the patients are doing with their medications. It's the targeted and frequent touch of case managers that we believe drives safe transitions," she says.
The nurses call at least once a week in those first 30 days, sometimes two or three times a week. There's an "elevated risk of readmissions for that first 30 days post-discharge."
Reduced expenses
Health Navigator improves outcomes and has contributed to reduced medical expense, she says. "The goal of Health Navigator was really the Institute for Healthcare Improvement's Triple Aim," says Tomcavage. Triple Aim are three objectives for new health care designs: improve population health, enhance the patient experience, and reduce per capita costs. "We wanted to improve quality, but there needed to be a business case at the end of the day. This needed to affect medical expense, and it has."
Diabetes, hypertension, coronary artery disease, and cholesterol HEDIS scores are all better, she says. "Our savings more than cover the additional expense of the nurse and it has demonstrated a positive impact. We've seen about a 20 percent reduction in readmissions."
Tomcavage and other Geisinger officials respond with a resounding "yes" to the question, Can this be replicated at other health plans? "Fifty percent of our membership is cared for by Geisinger physicians who are part of our group model," she says. "The other 50 percent of our membership is cared for by providers contracted outside of the Geisinger network. We are not a closed-practice model; I have nurses in non-Geisinger primary care offices providing exactly the same types of services that we provide in Geisinger practices."
It's crucial to forge better partnerships with providers, says Tomcavage. "I do think providers play a critical part in the success of this. Many health plans, including ours, had a disease and case management function in place prior to the medical home model. But because the nurses were not part of the clinical team in the office, they didn't have the same impact that we have now. By really being front and center in the practice, our health plan's case managers are clearly seen as an essential part of the health care team."
Primary expense
Registered nurse case managers cost about $80,000 per year in central Pennsylvania. "You can do the math to understand the nursing cost," says Tomcavage. "That's really been the primary expense. In addition, we have had actuarial analytical support as well. But, the impact of the program has covered these costs — we have shown significant reduction in readmissions. We've also shown significant reduction in primary admissions, particularly for chronic conditions.
"Accurate medications on discharge [meaning no medication duplication], prompt discharge summaries from the discharging hospitals, and a care team on the receiving end that's ready to offer early intervention have been the key to our success in transitions of care," she adds.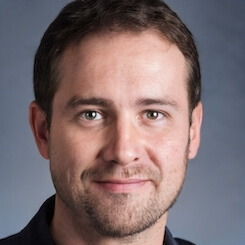 Paul Lendner ist ein praktizierender Experte im Bereich Gesundheit, Medizin und Fitness. Er schreibt bereits seit über 5 Jahren für das Managed Care Mag. Mit seinen Artikeln, die einen einzigartigen Expertenstatus nachweisen, liefert er unseren Lesern nicht nur Mehrwert, sondern auch Hilfestellung bei ihren Problemen.