Picture a drug that has been compounded for decades and sold at a low price. The FDA approves a new formulation, and the price goes through the roof.
Earlier this year, a controversy erupted after the FDA approved an injectable form of progesterone for preventing premature births. For decades, the medication had been sold by compounding pharmacies for $10 to $20 per dose. But after KV Pharmaceuticals won the right to sell its version, each shot was priced at $1,500. Since an average of 20 shots is required for most patients, treatment was estimated at $30,000, prompting complaints from doctors, consumer advocates, and politicians. They accused the drug maker of price gouging, since the drug maker was granted seven years of marketing exclusivity under the Orphan Drug Act and then threatened to sue compounders.
A similar fracas occurred two years ago when another drug maker was granted approval to market a version of colchicine, a decades-old drug used to treat acute gout attacks. Until then, many manufacturers had been selling colchicine that was never approved by the FDA. But URL Pharma conducted pharmacokinetic and clinical research and was subsequently granted three years of marketing exclusivity for its trouble.
Under the auspices of a program called the Unapproved Drugs Initiative, the FDA then ordered the other drug makers to halt production of pills that sold for a few pennies each. URL, meanwhile, began charging $5 for its newly endorsed brand-name version, Colcrys. At the time, the price hike also caused consternation among doctors and patients.
These episodes represent a new type of problem facing managed care organizations. As small drug makers increasingly pursue FDA approval to sell older medications and simultaneously gain a period of marketing exclusivity, more such instances are certain to occur, according to industry experts. To be sure, these two examples are not exactly alike — KV Pharmaceuticals, for instance, relied heavily on a federally funded study as part of the application that was submitted to the FDA. Nonetheless, the cost of two very old and inexpensive medications that were widely used for many years by countless physicians suddenly jumped astronomically in price.
The trend reflects the underlying vagaries of pharmaceutical research. Small drug makers that lack the budgets to conduct extensive discovery and development work may more easily find a lucrative niche by targeting therapeutic classes that are dominated by unapproved or compounded medications that are widely used and sold for relatively little. And various government initiatives, such as the Orphan Drug Act, encourage drug makers to examine such opportunities in exchange for marketing exclusivity. This explains why some say such episodes may crop up again. The uncertainty is disconcerting to payers.
Be aware
"To the degree that pharmaceutical innovation becomes more difficult, some companies may find instances of this sort to be attractive," says Bruce Leavitt, a principal in Milliman, the consulting and actuarial firm. "The plans that look forward will want to be aware of this. I don't know if any one instance will get on the radar screen if there's not enough spend, but they will want to know if any of these types of drugs will cause a significant increase in costs. The worst thing for a payer is when there is a new high-cost drug for which there are no low- cost alternatives."
How many other examples are just around the corner is unclear, but at the time that the initiative began five years ago, the agency noted that some 2 percent of all drugs on the market were unapproved and subject to being removed unless a manufacturer took steps to win proper authorization. Of course, this is a small fraction of available prescription medications and the agency has since undertaken enforcement actions, helping to lower the number of such drugs.
Similarly, compounded versions of medications may also be ripe for companies that believe FDA approval will offer an opportunity to dominate a market. As the agency encourages companies to run clinical studies, smaller drug makers are likely to explore therapeutic classes where little or no competition exists.
"Think of the current status of the pharmaceutical industry, where the big blockbuster drugs are more difficult to identify. If an opportunity to meet the needs of stockholders is to show a profit, then the industry will be looking at every way to identify drugs that can be repurposed. We see that quite a bit with older products that are suddenly new again," says David Miller, executive vice president of the International Academy of Compounding Pharmacists, a trade association whose members received threatening letters from KV Pharmaceuticals shortly after its Makena drug was approved by the FDA.
"More products will become available as an approved drug product and will have to go through the formulary process for coverage determination. And the FDA is responsible for pushing this wheel," says Miller, who is researching other compounded drugs that may be equally vulnerable and claims to have identified more than two dozen. "But the only reason anyone is having this conversation is because of the significant increase in price [initially charged by KV Pharmaceutical for Makena]. The likelihood that an insurer will deny coverage, though, is relatively low, given that the drug is used to treat women, protect unborn babies. It would be the equivalent of an insurer denying treatment for cancer."
Aetna, for instance, is covering the KV Pharmaceutical drug on a precertified basis, but is also covering versions of progesterone that are made by compounding pharmacies. But Edmund Pezalla, national medical director for pharmaceutical policy and strategy at the insurer, expresses concern that other such episodes are, indeed, on the horizon. As with any uncertainty, these episodes can complicate efforts to project costs, he says, especially if a medication may be used by many people.
"Replacing an available generic or compounded medicine with a branded product that offers no new value and then raises the overall cost of health care is something very concerning," says Pezalla.
One wrinkle that may prove advantageous, however, is the FDA response to the initial price set by KV Pharmaceuticals. The FDA surprised nearly everyone by announcing that it will not pursue enforcement actions against compounding pharmacies unless a compounded version is misbranded or adulterated. An agency spokesman noted that there is nothing in the Food Drug and Cosmetic Act that would prohibit the agency from pursuing compounders that sell misbranded or adulterated drugs.
Government bit back
"What I find interesting about this situation is that the federal government bit back and decided not to tolerate a situation where the FDA was being used as a bulwark," says Dan Mendelson, chief executive officer at Avalere Health, the consulting firm. "I think that was because this product [Makena] was disproportionately used by the Medicaid and disadvantaged populations.
"This tells me that managed care has an ally in the federal government, to the extent that there are products that are successfully and safely compounded. If the cards are played right, managed care will be able to get the federal government to push back on attempts to increase price when there is no value proposition. But if there are safety issues with existing drugs and a manufacturer can really support a value proposition related to safety and consistency, then the other products are fair game."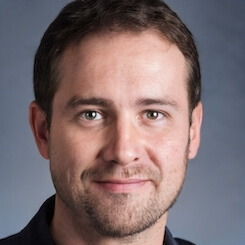 Paul Lendner ist ein praktizierender Experte im Bereich Gesundheit, Medizin und Fitness. Er schreibt bereits seit über 5 Jahren für das Managed Care Mag. Mit seinen Artikeln, die einen einzigartigen Expertenstatus nachweisen, liefert er unseren Lesern nicht nur Mehrwert, sondern auch Hilfestellung bei ihren Problemen.