With Zytiga joining the ranks, managed care may have a way to develop an oncology strategy for a common type of cancer
It was in Venice in 1536 that the anatomist Nicolo Massafist first described the prostate. It was not until over 300 years later that cancer of this gland was first identified. Prostate cancer was considered a very rare form of cancer. Not so anymore!
The American Cancer Society estimates that over 200,000 new cases of prostate cancer will be diagnosed this year, making this the most common form of cancer. It also estimates that more than 30,000 men will die from prostate cancer this year. Cancer of the prostate in some ways may be considered a dubious reward for a long life, as the median age of diagnosis is age 67. About 2.3 million Americans now living have or have had prostate cancer.
Treatments
The earliest treatments were mechanical, simply designed to relieve the obstructed urinary tract as it traversed the prostate. Early in the 20th century it was postulated that androgens were in some way a stimulus for prostate cancer, leading to the obvious conclusion that if the source of androgens, namely the testicles, were removed (orchiectomy/castration), overall outcomes would improve.
Androgen deprivation therapy, as it is now called, was demonstrated to help patients with prostate cancer, but research continued. In the 1940s, the idea of using estrogen to oppose the stimulus of androgens, dubbed "chemical castration," eventually won Charles B. Higgins a Nobel Prize. His discovery became a treatment that has withstood the test of time. Physical and chemical castration continues to be a common therapy.
However, testosterone reduction by castration does not eliminate the testosterone produced by the prostate itself and the adrenal gland. There has been a continuous search for other approaches for "castration-resistant prostate cancer" (CRPC).
CRPC is defined as progression of the prostate cancer despite androgen deprivation. It may present in a variety of ways, including rising PSA levels, appearance of new metastases, or progression of known disease.
Until very recently, docetaxel was the only approved agent for CRPC. The latest approved products for CRPC are sipuleucel-T (Provenge) — "the prostate cancer vaccine" with a projected cost of $93,000 per patient for a three-month course — and cabazitaxel (Jevtana), with a projected average cost of $48,000.
CYP17A1
One of the hallmarks of CRPC is continued stimulation of the androgen pathways despite castration. This led to the exploration of steroidogenesis — the creation of steroids within the body — as a potential treatment.
An enzyme called CYP17A1 is important in intracellular pathways that lead to the creation of androgens. This enzyme also plays a key role in the creation of progestins, estrogens, mineralocorticoids, and glucocorticoids. This enzyme is found in the liver, testicles, adrenal gland, and prostatic tissue and is required for androgen biosynthesis. In theory, inhibition of this pathway should lead to a reduction in androgenic hormones and in turn lead to improved outcomes for prostatic cancer victims.
In late April, the FDA approved an inhibitor of CYP17A1 in the form of abiraterone acetate (brand name Zytiga), marketed by Centocor Ortho Biotech. This drug is a small molecule that enters the androgen-producing cells and influences the androgenic pathways, further reducing the level of androgens that are available to "feed" the prostatic cancer.
Phase 3 trial
The phase 3 clinical trial leading to approval of Zytiga was a multicenter placebo-controlled study that included patients with metastatic CRPC who were using a gonadotropin releasing hormone agonist or who had been treated with orchiectomy. It excluded patients with active hepatitis, elevated baseline liver function tests, and the presence of liver metastasis. Zytiga was administrated as a single daily dose of 1,000 mg along with prednisone 5 mg given twice daily. The control arm was a placebo plus 5 mg of prednisone given twice daily.
The trial consisted of 1,195 patients who had previously received docetaxel. They were randomized in a 2:1 ratio into the active and placebo arms. Study subjects remained on treatment until the disease progressed, initiation of new treatment, until toxicity required cessation, or withdrawal from the trial for any reason. The median age was 69: 93 percent Caucasian, 3.6 percent African-American, and 2 percent Asian. Ninety percent of the patients had boney metastasis and 30 percent had visceral metastasis. Seventy percent had received one course of cytotoxic therapy and 30 percent had received two.
The primary clinical endpoint was overall survival. Median survival was 14.8 months in the Zytiga group and 10.9 months in the placebo group. Results were statistically significant with a p value of <0.0001 and a hazard ratio of 0.646.
Adverse drug reactions occurred in >5 percent of patients. Those that led to drug discontinuation (<1 percent) included increased-liver-function tests, urosepsis, and cardiac failure.
Zytiga must be used with caution with drugs that are metabolized in the cytochrome P system, including ketoconazole, clarithromycin, ritonovir, rifampin, and phenobarbitol.
Since the pathways are well elucidated, we can predict the adverse events, namely increased minerocorticoid levels with the resultant hypertension, hypokalemia, and fluid retention. These side effects can be mitigated by the co-administration of corticosteroids that suppress the adrenocorticotropic hormone drive. Obviously, patients with preexisting hypertension, cardiovascular disease, heart failure, and ventricular arrhythmias should be treated with caution. In addition, the safety of Zytiga has not been studied in patients with a left ventricular ejection fraction of <50 percent or New York Heart Association Class III or IV heart failure, as these patients were excluded from the trials.
In addition, hepatotoxicity may develop. There are specific guidelines, based on elevations of liver function, on when to cease, reduce the dose, and restart.
Absorption
It is important that this drug be taken on an empty stomach with no food for at least two hours prior — not because it reduces the absorption, as is so often the case, but because it can increase the absorption significantly (Cmax can be increased by a factor of 17 and the area under the curve by a factor of 27!). This drug costs $5,000 per month, with a median treatment cycle of eight months, leading to a projected cost of $40,000.
Managed care now has some potential competition among therapeutic agents in this patient population. Will managed care start to develop treatment pathways for CRPC? Will this rapidly expanding list of drugs for one of the most common forms of cancer further stimulate the development of an overall managed care oncology strategy? What will it be? How will these developments be incorporated into the accountable care organization model for health delivery?
These and other questions remain, but one thing is certain: The continued quest for knowledge will lead to a plethora of Tomorrow's Medicines!
---
Our most popular topics on Managedcaremag.com
---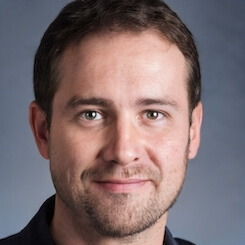 Paul Lendner ist ein praktizierender Experte im Bereich Gesundheit, Medizin und Fitness. Er schreibt bereits seit über 5 Jahren für das Managed Care Mag. Mit seinen Artikeln, die einen einzigartigen Expertenstatus nachweisen, liefert er unseren Lesern nicht nur Mehrwert, sondern auch Hilfestellung bei ihren Problemen.