For health plans and employer groups, the economics of battling obesity are not always obvious
The economics of obesity have been murky for health plans and employer groups. On the one hand is the scale of what the Centers for Disease Control and Prevention considers a bona fide epidemic: About one third of U.S. adults — more than 72 million people — and one sixth of U.S. children are obese, adding $147 billion each year to the nation's health care expenditure.
And that doesn't account for softer but real costs such as lost productivity.
Per capita costs of obesity in the workplace
Source: The Costs of Obesity and Implications for Policymakers. Eric Finkelstein, Kiersten Strombotne, Barry Popkin. Choices: The Magazine of Food, Farm and Resource Issues. Third Quarter 2010. Reproduced with permission of author.
On the other hand, the employers that largely incur those productivity losses and foot the bill for group health insurance have found themselves behind the curve in addressing obesity directly in the workplace. Health plans have embraced a variety of health and wellness programs to encourage both adults and children to adopt healthier lifestyles, but most employers ride along on health plan options rather than develop their own programs.
The Affordable Care Act has a carrot and a stick for employers and employees to become more proactive in the war on obesity. With its provision that large employers provide health insurance or pay a penalty, the ACA could move employers to get more interested in weight management, according to Duke University economist Eric Finkelstein, PhD.
Meanwhile, as Jon Gabel, a senior fellow at the National Opinion Research Corp. in Chicago, points out, the ACA would give employees in group plans premium discounts and rebates for enrolling in health and wellness programs. "They could pay as little as half for their monthly premium," Gabel says. "If you think that these employees are paying $6,000 a year for individual coverage, that could be a $3,000 discount." The ACA also establishes grants for small businesses that provide wellness programs.
But the incentives for group plans to address obesity are complicated by a variety of factors: an ever mobile society, an extended timeline for seeing meaningful results, and a lack of evidence that they will recoup their costs. Health plans that can make the case to groups that fighting obesity pays may find a more willing partner in the battle of the bulge.
Justin Trogdon, PhD, a health economist at RTI International, a research company in North Carolina, has attempted to quantify the return on investment of treatments and strategies to encourage weight loss and healthier lifestyles. A 2009 Journal of Occupational and Environmental Medicine article he wrote with Finkelstein estimated that a 5 percent weight loss would reduce total costs — medical and absenteeism — by $90 a person. "Cheaper interventions would work better than expensive ones," Trogdon says.
Those estimates are based on a model Trogdon describes as an "ROI calculator" — ROI for return on investment. The study evaluated several weight management strategies and ran them through the model. "Not a lot of them right now would be cost saving." Trogdon says work site interventions such as nutrition counseling, financial incentives, and on-site exercise facilities did best in the ROI calculator. Weight Watchers broke even, and prescription drug coverage had a negative ROI, according to Trogdon's research.
Partly it's just hard to get people to lose weight and to maintain that lower weight.
Highmark, the Pittsburgh-based Blue Cross Blue Shield plan, did a four-year study of its employer group wellness programs and found that health care costs rose 15 percent faster for people who did not participate compared with those who did. That's an annual average of $332 per participant. "This study shows that a work site wellness program can help control overall health care costs," says Highmark CMO Donald R. Fischer, MD.
Cost effectiveness of interventions
For health plans, the question becomes which methods of intervention are most cost effective. For employers, it comes down to a question of which interventions promise the best returns. The three major types of interventions are drug therapy, surgery, and health and wellness management.
Drug therapy and bariatric surgery have dominated the headlines of late — the former more for the debilitating effects of failed drugs, the latter for its presumed efficacy in curing obesity-related disease, particularly diabetes. However, the health and wellness programs that health plans extend to most of their group and individual policyholders, and that fly under the radar of the news, may provide the biggest bang for the buck in the battle of the bulge.
A 2010 study published in Health Affairs by Cornell University economist John Cawley, PhD, used the QALY (cost per quality-adjusted life-year saved) model to compare the cost effectiveness of the three major interventions and found that two popular weight-loss drugs averaged about $8,600 per QALY, whereas costs for gastric bypass surgery varied from $5,000 to $35,600 per QALY.
Behavior modification programs also had a wide range of costs per QALY, according to Cawley's study. A program targeting sedentary adults cost $14,286 per QALY; others cost even more. However, the most cost-effective interventions in the study targeted children: an elementary school program cost $900 per QALY, while an intervention for middle schoolers cost $4,305 per QALY.
Coverage for surgery for morbid obesity — that is, 100 pounds overweight, a BMI of 40 or higher, or 35 BMI with concurrent diabetes or heart disease — has been found to raise premiums 1-3 percent in states that mandate such coverage, according to the Council on Affordable Health Insurance. "We haven't looked at the cost effectiveness of providing that benefit or whether or not those surgeries work," says J.P. Wieske, CAHI executive director.
What makes cost savings for employers and health plans hard to track is that employers are guilty of the sin of their employees; just as employees don't stay with a job very long, employers are as likely to shop for the lowest premiums and hop from one plan to another, Wieske says. "If a person gets a treatment at the beginning of the policy, the benefits tend to be longer term," he says. "That goes along with a lot of these sorts of mandates — looking at tobacco cessation is the same thing. There's really clear data on that over time, and yet plans don't cover it without a mandate in part because the insurance company that pays for the treatment that's successful never actually ends up reaping any of the benefits."
Employers and wellness programs
This ROI murkiness hasn't deterred health plans from trying, according to 2010 data from Kaiser Family Foundation. While 74 percent of employers that offer health benefits offer at least one wellness program, according to KFF, employers are mostly along for the ride: 87 percent of the wellness programs they offer come through the health plan; only 10 percent of companies offer employees incentives to participate.
When it comes to weight-loss programs, 53 percent of large companies and 29 percent of small companies offer them, KFF reports. However, in the battle of the bulge, multiple interventions may work best, according to Trogdon. "More comprehensive programs that might include weight management and blood sugar management of those with diabetes and blood pressure control for those with hypertension probably have a better shot at generating some positive return," he says. Employers think weight-loss programs are appropriate and effective, according to John Gabel, senior fellow at National Opinion Research. He studied workplace programs targeting obesity and found disparities between large (5,000 and more employees) and small employers. For example, 53 percent of the largest companies offered weight-loss programs such as Weight Watchers versus 16 percent of small companies, and 57 percent of the largest companies offered health coaching versus 24 percent of small companies.
However, when asked who should have a significant role in addressing obesity, employers were more inclined to say the individual, his or her physician, or the health plan, according to the study. Gabel explains how employers' attitudes are evolving despite the not-so-obvious payoff. "It fits in very much with the current attitude of human resources, of large employers particularly, that we are rejecting the paternalism of the 1990s and we are asking for more responsibility on the part of employees."
To get on board, employees want an incentive, according to a study published in the journal Obesity in 2010. This study surveyed 153 adults with metabolic syndrome — a combination of health problems that predispose a person to diabetes or heart disease — and found that most were "very interested" in participating in weight management programs. However, the study also quantified what kind of financial inducement it would take them to sign up: a median of $591 for a 15-pound weight loss. This study did not evaluate the cost-effectiveness of such an incentive.
Meanwhile, the value of targeting child obesity has not been lost on health plans and some employers. Lisa Latts, MD, vice president for public health policy for WellPoint, explains the rationale behind its cooperative effort with Alliance for a Healthier Generation, with which WellPoint launched a child-oriented weight management program in 2010. "We view the epidemic of childhood obesity as a major threat to the future of our business," she says. "These are future adults — our future policyholders — and kids are having health problems that have never been seen before in such numbers in the pediatric population."
Childhood obesity's costs
IBM studied its employees and found that childhood obesity had a cost in the workplace: per capita health insurance claims up to $2,907 in 2008 for an obese child, and $10,789 for child with diabetes, according to Martìn J. Sepúlveda, MD, IBM vice president for integrated health services and author of the study published in 2010 in Health Affairs. The study also looked at how childhood obesity distracted employees on the job.
"There is a definite and consequential impact to the cost experience of an insured population, both to the employer and insurer, of children who are overweight and obese, and the effect if you look at the data is virtually identical to that of adults with the same problem," Sepulveda says. "So if it's a problem in adults and you are mortified by it and stimulated to take actions to mitigate the problem, why would you leave the kids out?"
Before most groups get to that question, however, plans may have to convince them that first they have to bring the adults in.
Obesity and its cost
Any discussion of obesity must begin with its definition. Obesity is based on body mass index, or BMI, which measures body fat using the ratio of body weight in kilograms to the square of height in meters. The CDC and World Health Organization define obesity as 30 BMI or higher. Fortunately one can easily find tables with pounds on one axis and inches on the other.
Plenty has been written about the cost of obesity, but less has been written about the cost effectiveness of behavioral and medical interventions. The CDC estimates $147 billion in added costs a year.
"Obesity is expensive to employers in terms of medical expenditures, absenteeism, and presenteeism [underperformance at work]," says Finkelstein, who has researched the cost of obesity in the workplace. "But that doesn't necessarily mean that big investments in interventions are going to pay off, because tenure at a job is so short." He notes the average private sector employee stays in a job about four years.
A paper Finkelstein published in Health Affairs in 2009 outlined some of the costs of obesity: a 45.5 percent increase in per capita inpatient expenditures, a 27 percent increase in outpatient and doctor office expenditures, and an 80.4 percent increase in drug costs. In a 2010 study, Finkelstein tracked the per capita costs of overweight and obese people in terms of lost productivity and medical costs. Men with Grade I obesity (30-34.9 BMI) had medical expenditures $475 more than normal-weight men; those with more severe Grade III (40 BMI or higher) obesity had costs $1,269 more. (See "Per Capita Costs of Obesity in the Workplace.")
Finkelstein also reported previously unpublished data from UnumProvident that showed that obesity related disability claims increased by a factor of 10 in the past decade to an average of $8,720 per claim.
Do anti-obesity drugs pull their weight?
Weight loss is a $50 billion industry in the United States, according to the International Association for the Study of Obesity, but anti-obesity drugs account for a small part of that — $900 million, with just $300 million spent on prescription medications, according to Arena Pharmaceuticals.
Evidence that those drugs are cost effective has proven elusive, especially when compared with other types of interventions. The three major weight-loss drugs available in the United States are diethylpropion (sold under the brand names Durad, Tenuate, and Tepanil), phentermine (sold under many brand names) and orlistat (Alli and Xenical). Sibutramine, marketed as Meridia, was voluntarily withdrawn from the U.S. market in 2010 by Abbott Laboratories after the FDA issued a drug safety alert.
Cornell University economist John Cawley attempted to compare the costs of drug therapy with bariatric surgery and health and wellness programs, and reported his findings in a 2010 article in Health Affairs. Calculating the cost on quality-adjusted life-year saved (QALY), he reported that treatment with orlistat costs $8,327 per QALY and sibutramine $9,299 per QALY. In comparison, gastric bypass surgery cost has varied widely, from $5,000 to $16,100 per QALY for women and $10,000 to $35,600 per QALY for men.
Cawley's analysis looked at two behavior-modification interventions targeting adults. A community-based walking campaign cost $14,286 per QALY and a social support program cost $27,373.
Programs targeting children were more cost-effective than any adult intervention, according to Cawley's study.
However, evaluating the long-term effects of weight-loss drugs can be difficult. At least five studies have shown that most people stop taking the drugs within 90 days, and less than 10 percent stay with therapy for a year or more. A 2008 study of Blue Cross Blue Shield plans found that only 11 to 18 percent of people took the medications longer than three months.
"The bottom line about obesity drugs is they work, but they don't work great," says Mark Huntington, MD, PhD, a family physician and an associate professor at the University of South Dakota Sanford School of Medicine in Sioux Falls, who has researched anti-obesity drugs. "Down the road they may be more effective, and research along these lines is worth the investment."
For further reading
Arterburn D, Westbrook E, Wiese C, et al. Insurance coverage and incentives for weight loss among adults with metabolic syndrome. Obesity. 2008;16:70-76.
Cawley J. The economics of childhood obesity. Health Aff. 2010:29:364-371.
Finkelstein E, Strombotne K, Popkin B. The costs of obesity and implications for policymakers. The Magazine of Food, Farm and Resource Issues. Third Quarter 2010.
Finkelstein E, Trogdon J, Cohen JG, et al. Annual medical spending attributable to obesity: Payer- and service-specific estimates. Health Aff. 2009;28(5):w822-w831.
Gabel JR, Whitmore H, Pickreign J, et al. Obesity and the workplace: Current programs and attitudes among employers and employees. Health Aff. 2009;38:46-56.
Sepulveda M, Tait F, Zimmerman E, Edington E. Impact of childhood obesity on employers. Health Aff. 2010;29:513-521.
Trogdon J, Finkelstein E, Reyes M, Dietz WA. Return-on-investment simulation model of workplace obesity interventions. J Occup Environ Med. 2009;51:751-758.
Meetings
| | | |
| --- | --- | --- |
| 2014 Annual HEDIS® and Star Ratings Symposium | Nashville, TN | November 3–4, 2014 |
| PCMH & Shared Savings ACO Leadership Summit | Nashville, TN | November 3–4, 2014 |
| Medicare Risk Adjustment, Revenue Management, & Star Ratings | Fort Lauderdale, FL | November 12–14, 2014 |
| World Orphan Drug Congress Europe 2014 | Brussels, Belgium | November 12–14, 2014 |
| Healthcare Chief Medical Officer Forum | Alexandria, VA | November 13–14, 2014 |
| Home Care Leadership Summit | Atlanta, GA | November 17–18, 2014 |
| 6th Semi-Annual Diagnostic Coverage and Reimbursement Conference | Boston | December 4–5, 2014 |
| Customer Analytics & Engagement in Health Insurance | Chicago | December 4–5, 2014 |
| Pharmaceutical and Biotech Clinical Quality Assurance Conference | Alexandria, VA | December 4–5, 2014 |
| 9th Semi-Annual Medical Device Coverage and Reimbursement Conference | San Diego | December 5, 2014 |
| 8th Annual Medical Device Clinical Trials Conference | Chicago | December 8–9, 2014 |
| HealthIMPACT Southeast | Tampa, FL | January 23, 2015 |
Our other journal
P&T Journal for October 2014
FEATURES
The Clinical Trial Model Is Up for Review
Pyrazinamide-Induced Hyperuricemia
Lung Cancer Research Is Taking On New Challenges
Medical Applications for 3D Printing: Current and Projected Uses
PIPELINE PLUS
Steady Progress on Parkinson's Disease
DEPARTMENTS
MEDICATION ERRORS
Telling True Stories Is an ISMP Hallmark
PRESCRIPTION: WASHINGTON
FDA Accepts Its First Biosimilar Application
New Drugs/Drug News/New Medical Devices
Pharmaceutical Approval Update
DRUG FORECAST
Edoxaban: an Investigational Factor Xa Inhibitor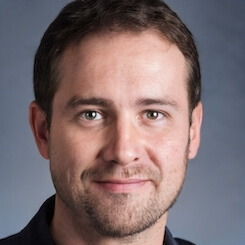 Paul Lendner ist ein praktizierender Experte im Bereich Gesundheit, Medizin und Fitness. Er schreibt bereits seit über 5 Jahren für das Managed Care Mag. Mit seinen Artikeln, die einen einzigartigen Expertenstatus nachweisen, liefert er unseren Lesern nicht nur Mehrwert, sondern auch Hilfestellung bei ihren Problemen.