The Independent Payment Advisory Board, created by the Affordable Care Act, favors hospitals over health plans
When Congress created the Independent Payment Advisory Board with the passage of the Affordable Care Act, the Obama administration got exactly what it was looking for: An independent body with broad power to rein in Medicare spending should it begin to crest over the inflation rate — an emergency brake crucial to making health reform affordable.
Because the law has a special exemption for hospitals, some analysts have concluded that two of IPAB's most likely targets are Medicare Advantage and pharmaceutical prices, which could have a big effect on the Part D drug plans provided by insurers.
For now the law provides only a paint-by-numbers outline of IPAB's powers and its scope of operations, with all the colors and details to be filled in later by new regulations and a board that won't take actual shape for well over a year. But it's already apparent to several observers that the independent board could also play a key role in propelling a major shift in the way providers are paid.
Reform advocates of all stripes are eager to see what effect IPAB could have in accelerating a potential shift away from fee-for-service and toward encouraging better quality care through new tools like bundled payments and accountable care organizations (ACOs). And if the board can overcome heated political opposition — along with two big challenges presented by the Senate's responsibility for approving the president's appointees and a mandate to fix payments to fit a year-by-year inflation formula rather than to craft a long-term approach to reforming the system — IPAB might play a leading role in setting a baseline for payments that would become a model for health insurers to follow.
IPAB is the Obama administration's last line of defense on Medicare expenses. It is scheduled to take shape in 2013, directed by 15 full-time health care experts who will be appointed by the president to six-year terms and confirmed by the Senate. Every year the board will examine the cost projections made by Medicare's chief actuary, with an initial responsibility for limiting the increase in Medicare spending to an average of consumer and medical care inflation. If costs appear to be rising faster than that, the board is required to make specific cuts to put the brakes on. Only Congress can stop these cuts, with a filibuster-proof three-fifths vote needed in the Senate. But legislators are required to substitute another cut that would equal the amount they plan to void.
There are several things that IPAB is prohibited from doing. Legislators made it exquisitely clear that the group won't be able to change or restrict benefits, ration care, or change eligibility in any way. It also protected hospitals and hospices from cuts until 2020.
"It's not just acute-care hospitals," notes Tim Jost, JD, a health care policy expert at Washington and Lee University who has been analyzing the role IPAB will play. "Virtually any kind of hospital is taken out of the equation."
Congressional fix
While the law didn't take physicians' payments off the table, a long-discussed congressional fix to the controversial sustainable growth rate system — which legislators now routinely modify to avert a deep cut in payments — might have that effect.
Add up the explicit restrictions on IPAB and factor in the political difficulties in slicing physician payments and you are left with three key targets: Medicare Advantage, Part D drug plans, and skilled nursing facility services, according to an in-depth analysis done by Jack Ebeler at Health Policy Alternatives for the Kaiser Family Foundation.
Aimed at MA, Part D?
"It would appear that the board could set Medicare Advantage payments at or below spending in the traditional Medicare fee-for-service program and build on the ACA provisions that set MA payments below FFS payments in some communities," Ebeler and his team write. Part D plans could get rebates from drug manufacturers in the same way that state Medicaid plans do, he adds. "It is not clear whether IPAB could go further — for example, whether the IPAB could recommend lower payment amounts for prescription drugs covered under Part B, or whether the board could establish a new Medicare-operated Part D plan to compete with private drug plans."
It's no surprise that America's Health Insurance Plans is critical of the law's intent to shift the focus of IPAB from hospitals to Medicare Advantage and Part D drug plans.
"The concept of having experts take a look at the health care system and make recommendations on improving it makes sense," says Robert Zirkelbach, the spokesman for AHIP. But exempting the "largest driver of health care expenses, which is hospitals," does not. Forcing IPAB to make cuts yearly also draws heat from AHIP.
"The perspective needs to be bigger," says Zirkelbach. "How do we fundamentally restructure things?"
Jost outlined his thoughts on IPAB in the May, 2010 issue of the New England Journal of Medicine. In particular, he finds fault with IPAB's mandate to institute a quick fix to Medicare's budget every year, preferring to see it mold a new payment system over a longer period. But even with the near-time perspective, the board would be positioned to accelerate a move to a whole new approach to paying providers.
"The statute gives IPAB pretty much open-ended power to modify payment formulas," says Jost.
To have the IPAB board focused on payment mechanisms, says Judy Feder, a senior fellow and health care policy expert at the Center for American Progress, a liberal think tank, is valuable.
"It has the potential to give a boost to payment reforms" represented by ACOs, bundled payments, and the like.
Even at this early stage of development, the analysts note, the extent of the board's power under the law is impressive.
"The statute says the decision to implement [IPAB's cuts] is not judicially reviewable," adds Jost. "If IPAB did decide to not cover a drug or set the price so low that a drug became unavailable, I'm not sure what one could do other than complain to Congress."
While Medicare's payment advisory commission has been keeping a close eye on providers' willingness to continue to take Medicare patients, the chief actuary at Medicare has voiced concern that too much cutting on the payment side could spur physicians to drop out of Medicare and limit themselves to privately insured patients.
Tipping point
"At some point you could reach a tipping point," says Jost, "where some providers decide they can't stay in Medicare and concentrate solely on the private side."
Interestingly, he adds, while IPAB won't have any authority to dictate how private insurers pay providers, it has a mandate to offer suggestions.
"At the very least, their decisions are likely to influence health plans that use Medicare's payment schedule as a baseline for their own payment systems.
"If private payers were as rigorous as Medicare in trying to push costs down, it's possible that their payment levels could reach Medicare levels and providers would be forced to become more efficient," says Jost.
---
Our most popular topics on Managedcaremag.com
---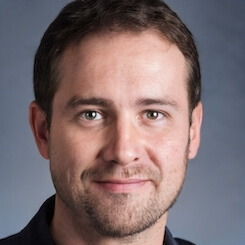 Paul Lendner ist ein praktizierender Experte im Bereich Gesundheit, Medizin und Fitness. Er schreibt bereits seit über 5 Jahren für das Managed Care Mag. Mit seinen Artikeln, die einen einzigartigen Expertenstatus nachweisen, liefert er unseren Lesern nicht nur Mehrwert, sondern auch Hilfestellung bei ihren Problemen.