CMS's vision of a new kind of managed care organization fails to demand anything of patients while placing added pressures on providers
Richard G. Stefanacci, DO, MGH
MANAGED CARE 

July

 

2011

. ©MediMedia USA
CMS's vision of a new kind of managed care organization fails to demand anything of patients while placing added pressures on providers
Richard G. Stefanacci, DO, MGH
While much has been written about accountable care organizations (ACOs), especially the myriad items for which these organizations are held accountable, little has been discussed about the roles and responsibilities in this model. In fact the proposed rule, released March 31 by the Department of Health and Human Services (HHS), suggests significant limitations on the ability of ACOs to hold patients accountable for their care.
The proposed rule is designed to help doctors, hospitals, and other providers better coordinate care for Medicare patients through ACOs. It directs ACOs to create incentives for providers to work together to treat an individual patient across care settings — including doctors' offices, hospitals, and long-term care facilities. However, this rule does not authorize ACOs to provide incentives to patients or to impose restrictions that discourage patients from acting irresponsibly in their consumption of health care services.
The Medicare Shared Savings Program will reward ACOs that reduce growth in health care costs while meeting performance standards for quality of care and for putting patients first. This may be difficult, if not impossible, for ACOs to accomplish without the ability to guide the care that their patients receive.
CMS seems intent on allowing patients complete freedom. In fact, CMS has stated that it will watch for any actions that limit patients' ability to take advantage of the full range of benefits to which they are entitled under the traditional Medicare fee-for-service (FFS) program, including the right to choose health care providers and care settings.
Accountable for what one can control
Value based purchasing is a concept that links payment directly to the quality of care provided. It is a strategy that can help to transform the current payment system by rewarding providers for delivering high quality, efficient clinical care. However, providers should only be accountable for components of clinical care over which they have control, while others are accountable for the components that they control.
While the proposed rule states that the ACO would be a patient-centered organization in which patients and providers are true partners in care decisions, it is not clear how a true partnership can exist if the patients remain without "skin in the game."
The proposed rule also includes strong protections to ensure that ACOs do not limit patients' care choices: Beneficiaries whose doctors participate in an ACO will still have a full choice of Medicare providers, as they will be allowed to choose to see doctors outside of the ACO. This provision is allowed despite the likelihood that communication and coordination with these outside providers will be difficult, if not impossible. Yet communication and coordination of care are foundations of efficient and effective care.
The ACO will become accountable for the quality, cost, and overall care of the Medicare FFS beneficiaries assigned to it. CMS proposes that beneficiaries will be assigned to ACOs based on where they receive most of their primary care services.
But the goal of achieving a partnership between ACO and patient seems impossible to achieve because beneficiaries are assigned to an ACO rather than selecting one. In addition, patients may not even know that they are in an ACO, making a partnership difficult if not impossible.
Patient engagement
Another term in the proposed rules is "patient engagement" — the active participation of patients and their families in making medical decisions. This requires not only that patients and their families be made aware of current scientific evidence, but that they be given the opportunity to assess prospective treatment approaches in light of their values and convictions.
Measures for promoting patient engagement may include, but are not limited to, the use of decision support tools and shared decision making methods with which the patient can assess the merits of various treatment options in the context of his or her values and convictions. Again, this patient engagement is to be accomplished within a forced marriage and without the ability to provide incentives or deterrents to promote appropriate action.
Patient engagement also includes methods for fostering what might be termed health literacy in patients and their families. Health literacy is the possession of basic knowledge about maintaining good health, avoiding preventable medical conditions, and managing existing conditions, as well as knowledge about how the care system works (for example, the roles of primary care physicians and specialist physicians, the nature and operation of both public and private health insurance, and so on). CMS has proposed that as part of its application, the ACO be required to describe the patient engagement processes it intends to establish, implement, and periodically update — a tremendous undertaking.
Beyond the problems of assignment and of coordination of care through a defined network of providers, there are additional examples of how ACOs might fail to appropriately hold patients accountable for their actions. One of them is the promotion of moral hazard. And while moral hazard exists in traditional FFS Medicare, it will be costly for ACOs as they are held responsible for overutilization that arises from moral hazard.
Moral hazard occurs when a party insulated from risk behaves differently than it would behave if it were fully exposed to the risk. In health care, moral hazard occurs when a patient is removed from having to pay out-of-pocket costs for all or part of a medical product or service. This has also come to be referred to as "having skin in the game," meaning that patients have some financial responsibility for their actions.
In some cases, removal of patient out-of-pocket costs can be appropriate. Such is the case for preventive services: With the barrier removed, more patients are likely to use the services. But while this is true in the case of many preventive services, there are other examples of services where the benefit may be called into question for a particular patient.
Such may be the case for expensive diagnostic testing for the early diagnosis of dementia. Because most Medicare beneficiaries have a Medigap insurance policy, out-of-pocket expenses are eliminated when it comes to Medicare Part B services such as diagnostic testing. To eliminate this moral hazard, one consideration would be to eliminate the ability to have a Medigap policy that covers such expenses or to put restrictions on its use in such a manner as to promote appropriate use of these types of services.
Controlling costs
CMS, in the development of ACOs, is making a point of allowing Medicare beneficiaries the freedom they enjoy in traditional FFS Medicare. The result is that an ACO cannot have the restrictions of a traditional managed care organization. ACOs may find that without these networks, communication and coordination are impossible. Given that communication and coordination are foundations for improving outcomes for ACOs, it seems difficult to understand how allowing patients to continue to function in a fee-for-service environment will accomplish improved outcomes.
In addition, for a program promoted as patient-centered, it is equally unclear how patient assignment to an ACO will encourage true partnerships between patient and provider. Clearly, when managed care has succeeded in reducing costs, it has done so by putting some of the patient's skin in the game and by offering a tight network of providers who communicate and coordinate care at a very high level.
In the end, it may turn out that applying just some managed care principles to ACOs while leaving others out may fail to achieve the desired outcomes.
The author is chief medical officer of The Access Group / Promidian in Berkeley Heights, N.J., and associate professor of health policy at the University of the Sciences in Philadelphia. A member of MANAGED CARE'S Editorial Advisory Board, he reports no conflicts of interest with regard to this article.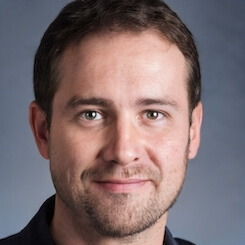 Paul Lendner ist ein praktizierender Experte im Bereich Gesundheit, Medizin und Fitness. Er schreibt bereits seit über 5 Jahren für das Managed Care Mag. Mit seinen Artikeln, die einen einzigartigen Expertenstatus nachweisen, liefert er unseren Lesern nicht nur Mehrwert, sondern auch Hilfestellung bei ihren Problemen.