One doctor demands $39,000 for a child's surgery; another bills $56,890 for a bedside consultation
In March, newspapers in New Jersey reported that Aetna was suing several New Jersey physicians over medical bills for out-of-network care, bills Aetna said were unconscionable. One doctor billed $56,890 for a bedside consultation; another billed $59,490 for an ultrasound, Aetna said. In court papers, Aetna said a defendant billed $30,000 for a Caesarean birth, which is 10 times what Aetna normally pays for in-network Caesarean delivery. Another defendant raised his fee for seeing a critically ill patient in a hospital from $500 in 2007 to $9,000 in 2008, court papers show.
Questionable charge, dubious emergency
Out-of-network charges from physicians are difficult for many health plans. Georganne Chapin, the president and CEO of Hudson Health Plan in Tarrytown, N.Y., received a demand for $39,000 for elective brain surgery for a sick child this spring. The story illustrates how little negotiating leverage the plan has with physicians who provide out-of-network care.
The $39,000 was 80 percent of the charge for the surgery. For this surgery, Medicaid pays about $1,200 and Medicare pays about $2,500, Chapin says.
Seeking a second opinion, Hudson Health Plan had a network neurosurgeon evaluate the case and also sent the facts of the case out for medical necessity review. "We learned that it was indeed medically necessary, which we expected," Chapin explains. "We're not trying to get out from providing the surgery, but as a Medicaid managed care plan, we're spending New York State taxpayers' money and this New York City neurosurgeon wanted to make the costs of one year's Ivy League tuition in an afternoon. We also learned that the surgery was not characterized as an emergency and we got someone else to see the child in two weeks.
"At that point, the New York City neurosurgeon told the child's mother that the need for surgery was an emergency and if anything bad happened to the child, it would be our fault," Chapin continues. "The doctor told our medical director that if anything happened, the child's blood would be on her hands."
When asked if he could do the surgery for less, the New York City neurosurgeon offered 70 percent of charges, or just under $35,000. "When we agreed, he scheduled the surgery for 10 days later, which means it was not really an emergency surgery," she says. "But as a health plan, we have no leverage. As unconscionable as this behavior is, it's a child's well-being we're discussing and we wanted to do the right thing. Yet the doctor actually threatened to go to the press. I wondered how the press would react. Did he feel so entitled to make $35,000 in an afternoon that the press would be on his side? I said to our staff, 'If he goes to the press, give them my number.' But it never got to that.
Not a real marketplace
"How did we get to this point with this crazy health care system?" Chapin asks. "This isn't a real marketplace, with consumers determining what's valuable and providers competing on the basis of quality." In the end, Chapin says, the plan paid the doctor's $35,000 because New York has placed no limits on what Medicaid health plans (spending taxpayers' money) can pay for out-of-network care.
For about six years, Aetna has faced similarly difficult choices, and rather than have out-of-network physicians bill patients for thousands of dollars, the insurer paid physicians even when their charges were many times higher than reasonable and customary, says Edward Neugebauer, Aetna's head of litigation. After finding what it called a pattern of behavior in which out-of-network physicians would issue bills many times higher than normal, Aetna sued seven physician practices in New Jersey. The cases are pending, and the insurer may file more cases in other states. Other insurers are pursuing similar cases in Florida and California, he adds. (See "Aetna Plans Legal Action in Several States," below.)
"It's not just New Jersey," Neugebauer says. "This is fairly egregious conduct that we found in New Jersey, and we are mining other data to find providers doing this in other places. This type of conduct involves out-of-network providers who are providing services at participating or in-network facilities. It's not every physician or every provider. But there are small groups of them here and there that seem to feel they have a license to bill at outrageous rates under the circumstances."
Not new
Such extremely high bills from out-of-network providers are not new. A report in 2009 by Dyckman & Associates, prepared for America's Health Insurance Plans, showed that some physicians who choose not to participate in health insurance networks are charging patients fees that are several hundred — and in some cases, a thousand — percent higher than Medicare payment for the same service in the same geographic area. In the 30 states, some physicians who do not take insurance were charging patients startlingly high fees for a wide variety of medical treatments and services, the report shows.
In one instance, for example, a physician billed a patient $6,791 for cataract surgery with insertion of an artificial lens — more than 11 times the Medicare fee of $581, the report shows. Similar examples were found in 30 states, and there are many examples of even higher variation in charges, even though the researchers used a conservative approach to the data that excluded outliers, the AHIP report shows.
Poachers
"In general, here's how it works," Neugebauer explains. "A member goes to a participating or in-network hospital for a procedure with an in-network surgeon or in-network cardiologist, but then an out-of-network provider gets access to that member at that facility and bills us at extremely high out-of-network rates. These are the kinds of practices we're tying to search out and stop.
"When you have an in-network facility and we have an out-of-network physician providing service, we have to hold our member harmless from getting a bill from that physician," he says.
"We make sure that member doesn't get caught in the middle. So we pay the bill at a rate that we consider to be reasonable," Neugebauer adds. "Then the physician tells us he or she is going to balance-bill the member and what follows are some discussions about how much we will pay. Ultimately, as the court documents show, these physicians refuse to take anything but their billed charges. In a few circumstances, they took a little less, but generally they were demanding to be paid the outrageous billed charge.
"Sometimes it seems as if these physicians are just making up a number," he adds.
To avoid having a patient get a bill for the balance between what Aetna paid initially and what the physician charges, Aetna has a policy to prevent members in these situations from getting a bill from non-network providers, Neugebauer says. In-network providers do not bill in this way because they are under contract to Aetna, and out-of-network providers who do not work at in-network facilities do not bill in this way either because limits on what Aetna will pay are governed by the out-of-network benefit of a member's plan, he says. The problem comes when a member receives care at an in-network facility and is under the care of an in-network provider but an out-of-network provider assists on the case or provides care in addition to the care the in-network provider delivers, he adds. The member has no knowledge or choice in these situations.
The actions of an ob-gyn in northern New Jersey were typical, Neugebauer says. "What he does is gain access to our member through a hospital admission, usually on a maternity delivery, and then bills excess fees for unbundled services, for services that don't appear to be supported by the records, and sometimes for services that are billed by the hospital's own staff of employed physicians."
Aetna cannot set the rates that out-of-network providers charge. In such situations, providers threaten to balance bill patients for the outrageous amounts and put them into collections if Aetna doesn't hold its HMO members harmless from the full billed charges under a directive from the New Jersey Department of Banking and Insurance (DOBI), Neugebauer adds.
Marshall McKnight, a spokesman for DOBI, says the regulations do not require the payment of balance bills no matter how high. "They [the regulations] require that the member not have greater liability under certain circumstances for going out-of-network than going in-network for managed care plans," he says, adding that he could not discuss these specific Aetna cases. "The regulations are intended to protect patients from excess expenses under certain circumstances that they cannot control, such as when receiving emergency treatment or when being admitted to a network hospital.
"Rather than pursue a remedy in court, insurers could negotiate prices on a case-by-case basis, or they could add these providers to their networks," McKnight continues. DOBI does not have jurisdiction over what doctors can bill, he says, suggesting that the state Board of Medical Examiners may consider intervening in such cases.
Neal Buccino, a spokesman for the New Jersey Board of Medical Examiners and Division of Consumer Affairs, says the board as a rule does not discuss ongoing lawsuits, but adds, "The Division of Consumer Affairs is paying close attention to this matter, and we will review any and all facts that are brought forth. Under state law, the board is obligated to investigate complaints about allege misconduct, and is authorized to determine whether a physician has charged unconscionable fees." He says the board will not confirm or deny whether an investigation is taking place, but notes, "In cases where an investigation reveals misconduct has taken place, the board's enforcement options for egregious instances include the imposition of civil penalties, the temporary suspension of a physician's license, or the indefinite suspension of a license."
Neugebauer says that DOBI's regulations hold its members harmless in these situations and that these regulations seem "to provide an incentive or an opportunity for some of the more unscrupulous providers."
"We discussed the initial filing of these cases with DOBI because we wanted them to know that one of our aims is to get injunctive relief to prevent balance-billing of our members," Neugebauer adds. "I assured them that we would never put the member in the middle of one of these cases. If we ever seek an injunction, we would do that to prevent the balance billing."
Simply by suing these defendants in New Jersey Superior Court, Aetna is sending a message, and after the lawsuits were filed, Aetna has a 450-day discovery period in which it can investigate these cases closely, Neugebauer adds. The goal of the cases is to put an end to the practice of getting unreasonably high bills from out-of-network physicians delivering care to Aetna members at in-network facilities, he says.
"We want to get some court rulings regarding this misconduct," he adds. "At some point there will be resolution to these cases, and we believe the resolution will be that these practices have to stop.
"I would never tell physicians what price they have to bill or what range it has to be," Neugebauer continues. "But billed charges have to be based on reasonable factors that make sense in the marketplace. These bills were so far out there that they were almost laughable. This group of extreme outliers, although small, could affect claims payment and experience for health plans and health insurance rates. We determined that action on behalf of the member and Aetna was required.
Ideally, Aetna officials say, an out-of-network provider should have an agreement or understanding with the patient on the amount of the provider's charge and the patient's responsibility.
"In the meantime, we are considering other opportunities — not just hospital-based out-of-network doctors but other types of situations where physicians, and in some cases facilities, have found ways to game the system, to get around normal billing practices," Neugebauer says.
"Even though we are still mining the data, we have had several candidates against whom we may file lawsuits, but there are a lot of steps to go through internally," Neugebauer adds. "This is a sensitive problem for any health insurer because a large part of our constituency is providers, and we have to have strong relationships with them. Therefore, we have to make sure that we are thorough. We are not going to sue providers just because there's one outrageous bill. Sometimes there are reasons for such bills; sometimes there are mistakes.
"We look for patterns in cases that have some longevity to them," he adds. "We are focused on finding these cases and believe the courts will help us stop this outrageous practice. And if we pursue this in the courts and get regulators' attention, it could be good for everyone."
"When you have an in-network facility and an out-of-network physician, we have to hold our member harmless from getting a bill from that physician."
— Edward Neugebauer, head of litigation at Aetna
In the coming months, Aetna plans more suits against other providers.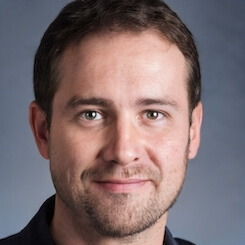 Paul Lendner ist ein praktizierender Experte im Bereich Gesundheit, Medizin und Fitness. Er schreibt bereits seit über 5 Jahren für das Managed Care Mag. Mit seinen Artikeln, die einen einzigartigen Expertenstatus nachweisen, liefert er unseren Lesern nicht nur Mehrwert, sondern auch Hilfestellung bei ihren Problemen.