Forget good or bad intentions: It's demographics that drive change. Baby boomers grow older, demanding more health care services. Meanwhile, the Association of American Medical Colleges predicts a shortage of 45,000 primary care physicians by 2020, when most of the changes of the Affordable Care Act will have kicked in. Among those changes: An emphasis on primary care, as the system changes to one that works to manage conditions from one that mostly responds to patients' complaints.
As a recent Institute of Medicine study, The Future of Nursing: Focus on Scope of Practice, states, "the U.S. health care system was primarily built around treating acute illnesses and injuries, the predominant health challenges of the early 20th century."
The study further states that "[N]urses have a considerable opportunity to act as full partners with other health professionals and to lead in the improvement and redesign of the health care system and its practice environment."
Some health insurance companies are looking at ways to integrate nurses into their leadership.
For instance, one of the insurers often cited for its groundbreaking work in improving quality and controlling costs is Geisinger Health Plan. In September 2009, Geisinger named Jean Haynes, RN, MBA, as it's CEO.
She has the highest profile of nurses who are assuming management positions at health plans, but she's not the only one.
Susan Kosman, RN, is Aetna's first chief nursing officer, a position that the insurer created in February 2010. "We have more than 3,000 nurses here, about 10 percent of Aetna's employees," says Kosman. "There was a real need to increase the focus on the development of that group."
Kosman cites a Gallup poll of health care officials across the board about how nurses might drive change. "A very high number said that they should be more involved than they are today just because of the viewpoint that they bring," says Kosman.
The poll, conducted by the Robert Wood Johnson Foundation and released in January 2010, says that opinion leaders at places such as universities, insurance companies, and corporations would like nurses to assume more leadership.
"Opinion leaders feel society, and nurses themselves, should have higher expectations for what nurses can achieve, and that nurses should be held accountable for not only providing quality direct patient care, but also health care leadership."
As it is, "opinion leaders view government (75 percent) and health insurance executives (56 percent) as the groups most likely to exert a great deal of influence on health reform, compared to only 37 percent for doctors and 14 percent for nurses."
Culture of nursing
Dawn Bazarko, DNP, MPH, RN, heads UnitedHealth Group's Center for Nursing Advancement.
By recognizing the contributions nurses make to improving the health and well being of United's members, and creating an environment of life-long learning, Bazarko says, the center prepares the organization's nurses to serve in leadership roles. "We are a very large employer of nurses," she says. "We have about 7,000 nurses working in 43 states. And we are seeing nurses play a much larger role innovating and leading new approaches to solve complex health care-related issues."
One couldn't, exactly, call the nurse the new face of managed care, but that face is increasingly in the picture (see "Where to Find a Nurse" below). Nurse managers and medical directors interact often in the course of Aetna's workday, says Kosman. "I have peers at the company and people on my team who are medical directors. In my role, there's a lot of collaboration on programs and strategy development. We're all involved in that."
Where to find a nurse
Hospitals are the primary employer of registered nurses by far, according to the federal Health Resources and Services Administration. Their sheer numbers in the health care system, over 3 million and counting, make them an abundant supply of know-how. How directly nurse input will influence decisions at health insurers remains to be seen. Geisinger Health Plan, for instance, has nurses in prominent leadership roles. However, nurses who are beginning to influence insurer decisions are truly trailblazers; their numbers are so few that they are just a part of the "other" category below.
Yes, she said "peers," and, for nurses, the fact that Kosman can describe the relationship that way can be attributed to working at a health insurance company. "People come to the table as peers," says Kosman. "You come there because you've got a perspective to share. You've got knowledge that's perfect for the question that you're trying to solve. I have medical directors on my staff. And I have peers that are medical directors, and that's what's different about being in this environment."
Though nine medical directors report to Kosman, she's not naïve concerning how much direction some doctors might accept from a nurse. "It has historically been the case that physicians and nurses have played different roles in different settings," says Kosman. "The insurance setting … creates an interdisciplinary view of how we move forward in delivering services and programs."
So far, there are no decent statistics on exactly how far nurses have risen in the executive ranks at health plans. Anecdotal evidence abounds, however.
Lisa K. Fallert, RN, is the vice president for operations and service excellence at Select Health, the health plan part of Intermountain Health Care, where "the physician leader and I tag-team on a lot of responsibilities and projects. There are a lot of projects that are very clinically focused but have a lot of operational detail behind them. That's where the two of us work together."
Bazarko makes sure that United recognizes the ways that nurses can catalyze and drive change to solve health care issues in this country. She is not the only nurse executive at UnitedHealthcare. Others include:
Jeannine Rivet, MPH, RN, executive vice president of UnitedHealth Group
Chandra Torgerson, RN, MS, senior vice president for quality at UnitedHealthcare Medicare and Retirement
Heidi Wold, MSN, the national senior director for complex care clinical programs at UnitedHealth Group
Shari Erickson, RN, MS, vice president for the public sector at Optum, a UHC subsidiary
Denise Thiede, RN, MA, chief nursing officer at Evercare, a UHC subsidiary
Coverage
The Future of Nursing: Focus on Scope of Practice states that over the past 20 years, "… [S]tate legislatures have been expanding scopes of practice for nurses. Simply, there are not enough primary care physicians to care for today's aging population, and the patient load will dramatically increase as more individuals gain insurance coverage."
Demand for health care services will increase dramatically because of the passage of the Affordable Care Act, designed to provide health insurance to more than 30 million previously uninsured Americans. The needs of an aging, sicker population will also drive up demand. This will require broader access to primary care, preventive services, chronic care management, and care coordination.
Which means that Aetna may not be the last health insurer to create a position similar to the one Kosman fills.
"It is through a combination of nursing judgment, medical algorithms, and discussion that the nurse executive is able to identify gaps in care, determine current or future needs of the patient, and create an operational process for the care plan," says Russell Robbins, MD, MBA, a principal and senior clinical consultant at Mercer Health & Benefits. "We are definitely seeing nurses in executive leadership at the independent vendors as well as the insurance carriers."
Bazarko says that nurses serve as the central nervous system of health care in our country and bring a unique perspective to the administration of health plans. "Nurses really understand the issues and opportunities that face us in health care today because they know why the current model doesn't work and have the greatest insights into what must change to fundamentally improve quality, patient safety, and affordability of health care," she says.
Nurses and physicians each play important roles on the executive team. "Many systems have chief nursing officers who are partners in the health care team and work with chief medical officers," says Bazarko. "That's actually the same model we operate within UnitedHealth Group." (Bazarko explains what drew her into a leadership position in "She Heard Call to Touch More Lives," below.)
She heard call to touch more lives
When UnitedHealth Group created its Center for Nursing Advancement three years ago, Dawn Bazarko, DNP, MPH, RN, leaped at the chance to head the center.
She categorizes her clinical practice as nursing leadership. "My background is in psychiatric nursing," she says. "I worked as a psychiatric nurse in the inpatient setting for about 10 years. I loved that work. However, I realized there was an opportunity to make a much larger impact by moving into a large system like UnitedHealth Group and the role that I serve in today."
Now, instead of touching patients and their families one at a time, Bazarko says, she's able to touch 7,000 nurses and, through them, all the patients and families that they touch.
"I can strongly influence the direction of the profession in terms of advancing both education preparation and leadership development," says Bazarko. "I am really proud of helping to modernize the curricula for nursing education."
Bazarko is an adjunct professor in Arizona State University's master's program in health care innovation, which serves nursing and non-nursing students.
She is also the nurse faculty leader in the University of St. Thomas's executive nurse leader program.
"This program was established to address the development of leadership capacity and executive mindset in nurses to prepare them to serve in executive leadership roles," says Bazarko.
Decision-making skills
But for more nurses to become leaders, nursing education will need to change.
The IOM report: "Competencies also must move from task-based proficiencies to higher-level competencies that provide a foundation for care management knowledge and decision-making skills under a variety of clinical situations and care settings.
Also, emerging new competencies in decision making, quality improvement, systems thinking, and team leadership must become part of every nurse's professional formation."
The report suggests that nurses be given more seats on decision-making committees.
But a nurse can never be a medical director, right?
"I don't know if everybody wants to be a medical director," says Kosman, who cites her input into operations, product development, program design, and sales support at Aetna. "Mine is a pretty robust role."
Managed Care's Managing Editor Frank Diamond can be contacted at [email protected]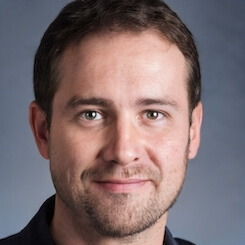 Paul Lendner ist ein praktizierender Experte im Bereich Gesundheit, Medizin und Fitness. Er schreibt bereits seit über 5 Jahren für das Managed Care Mag. Mit seinen Artikeln, die einen einzigartigen Expertenstatus nachweisen, liefert er unseren Lesern nicht nur Mehrwert, sondern auch Hilfestellung bei ihren Problemen.