Once in a while something comes up that requires the sort of immediate and intense intervention that's downright heroic
Let's start with the happy ending. On March 30, the Food and Drug Administration, in a highly unusual move, ruled that compounding pharmacies could still sell 17 hydroxyprogesterone caproate (17OHP), used to prevent babies from being born too early, for $10 to $20 per dose. Payers, physician groups, and patients celebrated because if the FDA hadn't stepped in, they would have been forced to use Makena, sold by KV Pharmaceuticals, for $1,500 per shot. Since an average of 20 shots is required for most patients, treatment was estimated at $30,000. For 17OHP, the total cost for 20 weeks of treatment is about $300.
In an article in the New England Journal of Medicine on March 16, Joanne Armstrong, MDJoanne Armstrong, head of women's health at Aetna, put it like this: "For every dollar invested in compounded 17OHP, $8 to $12 in health care costs related to prematurity are prevented — an outstanding value, particularly since the savings are coupled with the improved health of newborn babies. In contrast, Makena's pricing would have required $8 to $12 in drug spending for each dollar avoided in prematurity costs." As Armstrong points out to us: "The ROI would completely flip, with no improvement in outcomes."
Turning point
Armstrong's NEJM article was a turning point in a battle that had been raging for weeks. The editorial became an "analysis of record" and was widely quoted in subsequent opinion pieces and policy documents presented to the FDA and other policy advocates.
Armstrong's experience illustrates that sometimes medical directors throw off the clinical perspective that they've been trained to use as a professional approach since medical school and let their passion for patients take over.
The effort to keep the 17OHP option became all-consuming for about six weeks, Armstrong recalls.
"It was very intense for me and many of my colleagues at Aetna. It was seven days a week. It was weekends, evenings, conference calls, e-mails."
Much of the effort involved trying to keep access to the affordable, compounded version of 17OHP, but contingency plans were also needed in case that failed. Experts from Aetna's pharmacy team, for example, identified a preservative-free version of 17P as a possible alternative for some women.
There was, in effect, a ticking time bomb. "FDA guidelines indicate that once there is an FDA approved version of a drug, production of the compounded formulations must stop," says Armstrong. "We also learned the pharmaceutical company had already sent out cease-and-desist letters to the compounding pharmacies that they knew were producing this drug. And many of those compounding pharmacies stopped production because that's what FDA compliance requires."
There was no guarantee of success; far from it. "Nobody knows what the outcome of anything can be," says Armstrong. "But when you are on the side of angels, it's very easy to keep the passion going. I had no doubt of the end goal. It was really about access and trying to do the right thing."
Of course, it can be argued that riding to the rescue is part of the medical director's job description. In that sense, Armstrong's experience seems a more intense version (there's not often a looming deadline) of what goes on in health plans across the country.
For instance, a medical director at a large health plan who did not want to be identified was confronted by the high costs of hemophilia. He did not change the benefit, but tapped highly respected experts in the field to come up with less costly alternatives to care and thereby saved his company millions.
In another example, Ajani Nimmagadda, MD, a medical director at Cigna, also plunged into the breach. She developed a process to identify people who receive long-term infusion medications and works to find less costly but equally effective options, an initiative that has reduced treatment costs by over $12 million already in 2011. Each customer that requires these infusion treatments is evaluated individually.
On front lines
What Nimmagadda does is the opposite of population management: getting into the nitty-gritty of individual cases. She works with the treating physicians, pharmacy directors, case managers, and home health agencies.
"I look at each case individually and ask myself, How can we improve this person's quality of life by making care easier and more convenient, and how can we reduce the family's burden by lowering costs?" Nimmagadda says. "Very often we can find a solution that helps ensure a healthy outcome for the individual at a significantly lower cost and often in a setting that the customer prefers. But it's not about cost alone. The individual's quality of care and quality of life must be preserved or improved."
For example, one of Cigna's members is a child with a rare hereditary disorder. Nimmagadda arranged for the child to receive home treatments from his favorite infusion nurse. That way, he wouldn't have to miss school to get weekly treatments from a doctor. Cigna officials say that "implementing this individualized solution to a complex clinical case, with the support and guidance of the child's treating physician, not only helped improve the child's quality of life but also reduced treatment costs by more than $1 million annually."
Kenneth L. Schaecher, MD, the medical director at SelectHealth, a subsidiary of Intermountain Health Care, says that trouble-shooting is a big part of a medical director's job.
"As the clinical resource for a health plan whose organizational structure is primarily around meeting financial and regulatory requirements, it really falls to the medical director to help remind folks of why they are doing what we're doing."
Medical directors, says Schaecher, can approach problems with clinical, operational, and financial perspectives. He can find solutions that make sense to everyone. "I would think that's standard at a lot of plans," says Schaecher. Medical directors are seen to be the link between the clinical and management sides.
For instance, a few years ago SelectHealth did not cover cochlear implants. "Cochlear implantation was deemed investigational and also coverage was excluded based on an exclusion of coverage for hearing aids," says Schaecher. "It was felt that in fairness to patients only with partial hearing loss that coverage of cochlear transplants should not be allowed. There was a lot of resistance within the plan to change coverage, in part because of the expense."
However, advocacy groups kept pushing for coverage. Schaecher performed the analysis necessary to overcome concerns.
This was accomplished, he says, by first completing an assessment that demonstrated the reliability and maturity of the technology.
"I recognized that the only way to get our senior managers to change was to convince them that the technology was no longer investigational, that it had advanced to the point that it was reliable, and that it was an appropriate standard of care. The second thing I needed to do was to show them that the potential financial effect on the plan was limited. The number of people who met the requirements for this technology were relatively small, so the overall cost to the plan would be relatively small."
Once concerns about the technology was overcome and it became apparent that the cost to the plan would only be pennies PMPM, "it was an easy sell to modify the certificate of coverage language to provide appropriate coverage of this technology in the appropriate population." Other health plans in the region followed suit.
Stephen L. Barlow, MD, a vice president at Intermountain Health Care, says that a pediatric gastroenterologist recently requested that the plan cover a gastric pacemaker for an overweight teenage girl. The device wasn't initially covered.
"We looked at the literature." Within 10 days, after an expedited review, the plan adjusted its policy so that the procedure would be covered. "It could be covered according to policy rather than a one-time exception and her family did not have to change her appointment with the out-of-network hospital."
The child is doing better, but still struggling. "It wasn't a cure-all. But there's a lot more satisfaction with the family that the insurance company isn't standing in the way of the child getting the appropriate care."
He found the experience immensely satisfying. "It's sort of what you always have to do in medicine. You have to be empathetic, but on the other hand you have to remain objective."
Looking at all sides
Being simultaneously passionate and objective takes some doing, but it's a trick that Armstrong managed to pull off. "You have to look at all down-stream effects of a situation. And with 17P, I knew the implications like the back of my hand. When you multiply the number of patients that would be candidates for this therapy times the cost per patient, you can quickly calculate the economic impact of Makena for patients, payers, and employers. When you consider the demographics of preterm birth — that it disproportionally hits young, poor, and minority populations — you immediately understand the disaster this would be to public health."
Armstrong recalls that she first got wind of the problem when an Aetna pharmacy official sent her an e-mail about the price change.
'Must be an error'
"I actually responded that it must be an error," she recalls. "He said no, this is the pricing for the drug. I understood immediately what it was going to mean for our members' access, and the devastating impact it was going to have on women's health."
That was on Feb. 20, and Armstrong took off from there. She was familiar with the subject, having weighed the efficacy of 17OHP when it became available in 2003.
"We needed to create a system to identify our members who could benefit from the drug, educate physicians about the role of the drug, and create a supply of it for members. We also needed to identify quality and reliable pharmacies that could produce it. Then we needed to ensure that women who could benefit actually received 17OHP. "
During the Makena controversy, one of the things keeping Armstrong motivated was the conviction that there would be zero improvement in outcomes for the much more expensive medication compared with the compounded drug. "When you look at that you think, I've got a window to act. I also knew that I needed a lot of collaborators and all the strength and expertise I had around me."
One of those collaborators was the Society for Maternal-Fetal Medicine, she says.
"I was on a number of calls with them where we really tried to educate each other," says Armstrong. "Me trying to educate them about what this law means, what the compounding system looks like, what happens if that system falls down. And a big part of it for me was to try to come up with some numbers so that people could really see what kind of harm to access this would have."
This resulted in the NEJM article, which ended with a request for "corrective action" by the FDA. "The cost of treating all 139,000 patients who could benefit from 17OHP at a cost per treatment course of $300 is $41.7 million," Armstrong wrote. "Substituting Makena for 17OHP at a cost of $29,000 per treatment cost in the same patients would bring the estimated cost to $4 billion."
The NEJM article spawned articles in mainstream news outlets such as the Wall Street Journal and the Washington Post, and created a huge public outcry. "And then it was advanced in many different areas," says Armstrong. "The federal government. Hundreds and hundreds of women's blogs. Journalists."
Arnold Cohen, MD, sits on the Society for Maternal-Fetal Medicine's board and is also a professor of obstetrics and gynecology at Thomas Jefferson University in Philadelphia. He agrees that Armstrong "was an integral part in getting this whole story about Makena and 17 hydroxyprogesterone caproate (17OHP) compounding out there."
"Joanne's article on the cost of this and what the FDA's clearance did financially to insured, uninsured, government programs, as well as commercially insured programs, was very instrumental in getting everybody's attention," says Cohen, who for nine years was corporate medical director at Aetna, where he was Armstrong's boss.
Cohen is a practicing Ob/Gyn and it helped that Armstrong is one as well. "Joanne is unique," he says. "There are just a couple of Ob/Gyns with significant roles in health plans, Aetna being one, United another. But most of the plans have non-Ob-Gyns. And you have less understanding of the clinical implications of what goes on. Joanne occupies a very special place and people think positively about her."
Implications
The economic implications were scary, says Cohen. "I work with medical directors for Medicaid across the country and they were very responsive.
"This was a great example of how physicians applied the ethical system of justice in the care of patients. And Joanne really was instrumental in doing this."
MANAGED CARE 
October
2011
. ©MediMedia USA
---
Our most popular topics on Managedcaremag.com
---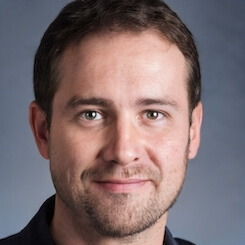 Paul Lendner ist ein praktizierender Experte im Bereich Gesundheit, Medizin und Fitness. Er schreibt bereits seit über 5 Jahren für das Managed Care Mag. Mit seinen Artikeln, die einen einzigartigen Expertenstatus nachweisen, liefert er unseren Lesern nicht nur Mehrwert, sondern auch Hilfestellung bei ihren Problemen.