Tight budgets and an increasing influx of expensive biologic drugs make it imperative to rethink risk management
At a time when health care reform is uncertain and hard-to-categorize biological drugs are becoming a greater share of overall costs, health plan medical and pharmacy directors have the opportunity to help reinvent how health care is paid for, says F. Randy Vogenberg, PhD, RPh. A pharmaceutical consultant to employers, hospitals, drug companies, and insurers, Vogenberg's Sharon, Mass.-based firm is called the Institute for Integrated Healthcare.
One of his goals is to get people to think about the big picture.
"Extraordinarily expensive drugs are becoming available on a mainstream basis," he says. "How are we going to finance them when our insurance industry was designed for the marketplace of the 1950s and 1960s to pay for hospital expenses, not for drugs? What is insurance and the management of risk going to look like in 5 or 10 years?"
Vogenberg is a senior fellow at the Jefferson School of Population Health at Thomas Jefferson University in Philadelphia, and was the strategic pharmacy adviser for the Value Based Pharmacy Purchasing Program for the National Business Coalition on Health that continues through the Mid Atlantic Business Group on Health. He is an adjunct faculty member at the University of Rhode Island College of Pharmacy and author of "Pharmacy Benefits: Plan Design and Management," published in 2011 by the International Foundation of Employee Benefit Plans. He previously was a national practice leader for Aon Consulting (now Aon Hewitt). Vogenberg earned a bachelor's degree in pharmacy from the University of Rhode Island and a PhD in health care management from Century University in Albuquerque, N.M. He completed a pharmacy residency at the Brigham & Women's Hospital and Harvard Medical School in Boston. He spoke recently with Managed Care editor John Marcille.
Managed Care: What are payers doing right — and wrong — when it comes to paying for pharmaceuticals?
F. Randy Vogenberg, PhD, RPH: Health plans are all in some form of transition because of the economic recession, health care reform, and state reactions to federal health care reform. They are not really sure what they are supposed to be doing other than making health coverage more cost-effective. The problem with the coverage of drugs is that this future driver of costs is more on the medical side than it is on the pharmacy side. So the tactical things that health plans have done well in the past — processing claims, managing coverage provisions, and making sure that people get their cards on time — are not solely going to determine success. They are going to have to rethink how to execute coverage.
MC: What is changing?
Vogenberg: Because biologic and specialty drugs cross over pharmacy and medical coverage along with new MLR rules, we have seen a movement by national plans to either take the pharmacy benefit management functions in-house or create long-term relationships that dovetail PBM activity with the rest of what the health plan is trying to do. There's a more holistic view of how they are handling pharmacy in conjunction with their medical coverage. Smaller, regional plans are still struggling with how to integrate medical coverage and pharmacy coverage. But even if coverage is separate, health plans are beginning to make decisions on a more integrated basis. Pharmacy directors and medical directors are working more closely to figure out the best way to handle coverage for different medications.
MC: Which plans are out front?
Vogenberg: It's more about the people than the plans, because it's the execution of the plan that is really important. Plans that have done a good job have had long-term stability in medical and pharmacy leadership. Kaiser Permanente, HealthPartners, Harvard Pilgrim Health Care, Fallon Community Health Plan, and CareFirst BlueCross BlueShield are examples of where there has been a lot of dialog and thoughtfulness about making changes in a way that does not cause too much disruption to providers and patient.
MC: What specific efforts are heading in the right direction, and do they relate to the "holistic value proposition" that you have written about?
Vogenberg: The holistic value proposition has typically been interpreted by health plans as value equaling cost. From an employer's perspective — and this is becoming more true for unions and municipalities as well — cost is important, but what's more important is the overall effect on patient care, both cost and quality. The broader view of how you balance caring for plan members during periods of wellness and periods of illness has become more of a focus. So to what extent do drugs contribute to improving the health status of the patient along that continuum, and how do you address various risk factors impacting health status? Many plans struggle with that because they can't control many of the elements in the delivery of care.
"Biologics are about 20 to 30 percent of drug expenditures…. [By 2015] the pharmacy benefit is going to be driven by biologic use."
MC: We aren't hearing much about how the Affordable Care Act's provisions will affect pharmacy costs. Am I overlooking something?
Vogenberg: No, you're right. That's one of the big holes in this. The focus has been on hospital and physician costs along with sites of care. But only about half of what employers spend on health care goes to health plans. The other half is being managed somehow by the employer through workers' compensation, occupational health, and onsite medical clinics.
MC: Are the employer coalitions doing something to integrate all of these strands?
Vogenberg: It's actually gone the other way in general. Health plans have avoided workers' compensation, disability, and those kinds of programs. Local hospitals and some of the private insurers, like Liberty Mutual, Aflac and other smaller companies, have dominated that space. It raises the question: If we are moving toward the concept of global health care, why aren't we looking at 100 percent of the health care dollars being spent? In Pittsburgh, you have a marketplace that has been turned upside down with Highmark Blue Cross Blue Shield buying West Penn Allegheny Health System and the provider network UPMC, creating an insurance entity. That's probably going to play out in a lot of urban areas. Insurers will then have providers who could do occupational health, for example.
MC: Is occupational health that easy to integrate with the traditional medical care?
Vogenberg: Because of the way these systems have all grown up in this country, there are different sets of laws and requirements in each state. Ultimately not just health plans, but state governments along with the feds are going to have to come to grips with what they are going to do about how workers' compensation, disability, and occupational health fit into the whole care continuum.
MC: Is much work being done on this, or is it still on the horizon?
Vogenberg: It's mostly still on the horizon. The Pittsburgh market is beginning to look at this and say, How can we build a different model? Highmark is an example of doing something very different and unexpected from a plan. Most health plans move incrementally from year to year, but they are going to have to be more aggressive because they are not going to have the luxury of time, nor economic resources.
MC: Do you have an example?
Vogenberg: Pathways have always been a relatively passive tool, but we are seeing pathways being done in a way that's much more aggressive, controlling and directive. That's been disruptive.
MC: We spoke with Dr. Lee Newcomer, senior vice president for oncology, women's health, and genetics at UnitedHealthcare, which is doing bundled payments for oncology care. What are your thoughts on that approach?
Vogenberg: Most insurers are looking at oncology as the bellwether for how to create change. United is getting at how to deal with the buy-and-bill problem without having your provider network run away from you. Some of the regional plans have done that by pushing money down to their networks, saying, "OK, you figure it out. Twenty percent of your payment will be based on quality measures."
MC: Is it moving beyond oncology?
Vogenberg: Yes. Health plans are looking at orthopedics and immunology, rheumatoid arthritis as a diagnosis. They are trying different ways to work with their specialty clinician network providers to figure out how to more effectively and efficiently get to the endgame that everybody wants, which is cost-effective, high-quality care.
MC: Which health plans are showing promise?
Vogenberg: One of the problems we have in health care is that people tend to not share what they're doing much anymore. They are not writing articles and they are not presenting at conferences as much. Dr. Newcomer has been out there, and CareFirst is an example of an insurer that is using a combination of incremental thinking with some disruption. It has done it with oncology and is now going to expand it out to some of the other medical specialties. They are working with their physician network and building reimbursement contracts that align the incentives between the different groups, and it gets away from that buy-and-bill mentality. The big question is trying to figure out what is going to stick and survive in the long run.
MC: Are some of the older ideas sticking, such as reducing costs for drugs that help people keep chronic diseases under control?
Vogenberg: Health plans have to stop worrying about churning in their own plan and look at it more as a community. When it comes to improving cost and outcomes, much of the focus is still on opportunities for short-term return on investment, such as what you would see with diabetes and with asthma.
MC: What other strategies have been working?
Vogenberg: Everyone has done a good job at pushing generic utilization as much as they can, taking advantage of the drugs going off patent. When we look at that in the context of taking away potential financial barriers to patients, making generic drugs more accessible will deliver better cost outcomes.
MC: What about biosimilars?
Vogenberg: The transition from traditional chemical-based drugs to biologic-based drugs will be driving the market, and that's going to affect the total cost of care over the next five years. Biologics are more complicated and expensive to make, so that creates a built-in barrier to coming out with biosimilars or biogenerics. Many biologics have gone off patent and nobody is even talking about making biogenerics today because the market is too small.
MC: What percentage of the drug expenditure today is on biologics?
Vogenberg: Biologics are about 20 to 30 percent, and the estimate is that they will be about half by 2015, depending on what drugs actually get through FDA approval. So in a pretty short period, the pharmacy benefit is going to be driven by biologic use. They also represent an increasingly significant percentage of the medical spend, especially in oncology. By 2015, which coincides with health reform implementation, they will make up about a third of medical spend.
MC: So this is the tiger in the room.
Vogenberg: It's the 800-pound gorilla. Employers are aware of it, but many don't know the basics about what biologics are all about. They can't get their arms around it in the way that they can understand traditional drugs. There's a huge knowledge gap among self-insured employers about this whole area and the crossover between pharmacy and medical coverage.
MC: To what degree do employers contract directly with specialty pharmacies?
Vogenberg: Probably 90 percent of biologics are coming through some type of specialty pharmacy, for lack of a better term. The definitions in this area are still very fluid, and there really isn't any good definition of a specialty drug, let alone a specialty pharmacy. Requirements from the manufacturers regarding how they distribute products complicate things even further.
MC: That sounds like a problem for insurers that want to provide these drugs to their members.
Vogenberg: Limiting distribution gives manufacturers more control over the information that they have to report to the FDA about the providers and patients who are using the drug. This was less of a problem when these were orphan drugs and maybe a couple thousand patients who needed them. But we have more mainstream biologic products today, involving diagnostics as well as drugs. This creates a big challenge for health plans in terms of access and price. But manufacturers are beginning to rethink what they are doing. As more products come through the pipeline, the current systems for distribution and contracting don't make a lot of sense.
MC: What would make sense?
Vogenberg: To go to more of the open style that they've always had with drugs. The FDA's Risk Evaluation and Mitigation Strategy — REMS — is more a politically driven program than a practical safety solution for patients, particularly as the market transforms into a biologics marketplace. There are many reasons why it makes sense to mainstream these products as long as pharmacies can follow up with patients. We're also seeing a confluence with medication therapy management services. CareFirst is out front on that, wrapping MTM services around some of their specialty products. Biologics pretty much vindicate the point that manufacturers have been making for a long time, that if you are using the right drug for the right patient for the right reasons, then it can be a cost-effective solution in terms of the total cost of care. But if the patient doesn't use the drug, then you've lost that value proposition.
MC: Do you see a time when payers are just not going to pay for the most expensive drugs because they can't afford it, regardless of the benefit to the patient?
Vogenberg: That's where we're heading. We used to have extraordinarily expensive drugs to treat rare diseases, but this is now becoming a real issue on a mainstream basis. We have thousands of patients that potentially could be on these very expensive drugs, and there hasn't been much time or attention given to how we can afford it.
MC: How are health plans going to keep up?
Vogenberg: Health plans are overwhelmed with all of the change that is happening at a time when there is tremendous fiscal restraint. They are not able to raise premiums. They are stuck with cutting personnel and trying to offload risk to provider networks as a way of figuring out how they can manage all of this change while technology is driving up costs. It's an extremely challenging time for health plans.
MC: What do you recommend they do?
Vogenberg: Health plans need to find and support innovative solutions or they are going to get stuck with whatever is in the marketplace. There's a short window — maybe a couple of years — where they have a chance to co-develop new strategies with self-insureds, not just tactics, for dealing with what's happening with pharma
MC: What will be the biggest challenge to health plans' pharmacy and medical directors?
Vogenberg: Dealing with day-to-day responsibilities versus creating this future vision. You can really get stuck in the tactical execution of health plan operations.
MC: Thank you.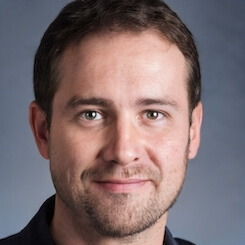 Paul Lendner ist ein praktizierender Experte im Bereich Gesundheit, Medizin und Fitness. Er schreibt bereits seit über 5 Jahren für das Managed Care Mag. Mit seinen Artikeln, die einen einzigartigen Expertenstatus nachweisen, liefert er unseren Lesern nicht nur Mehrwert, sondern auch Hilfestellung bei ihren Problemen.