Insurers need to know the rules for Medicare Part B and Part D coverage, but they are not always easy to find or interpret
Increasingly, the coverage of biologics is becoming more complex. Is it a Medicare Part B or Part D covered benefit? Pharmaceutical or medical? Although historically biologics had been a Part B medical "buy and bill" benefit, there is increasingly a movement away from this form of payment. The position of biologics has a tremendous effect on access and utilization, so the coverage matters greatly to payers, physicians, and patients.
There are some basic rules governing Medicare Part B drug coverage. In general, there are five major categories of Part B drug spending:
Drugs billed by physicians and typically provided in physicians' offices, such as chemotherapy drugs
Drugs billed by pharmacy suppliers and administered through durable medical equipment (DME), such as respiratory drugs given through a nebulizer
Drugs billed by pharmacy suppliers and administered by the patient, such as immunosuppressive drugs and some oral anticancer drugs
Separately billed drugs provided in hospital outpatient departments
Separately billed drugs for end stage renal disease (ESRD), such as erythropoietin (EPO)
But as with all Medicare basic rules, there are exceptions. It is these exceptions that cause confusion — confusion felt not only by providers who purchase, prescribe, and administer biologics but also by the payers of these pharmaceuticals — payers such as prescription drug plans and managed care plans that have a vested interest in whether the coverage is provided under Part B or Part D. And commercial pharmacy benefit managers (PBMs) and managed care plans look to Medicare for direction.
Coverage direction not always clear
The decisions Medicare makes regarding whether coverage for biologics falls under Part B or Part D or both can clarify coverage issues for health plans. That's the hope, anyway. Sometimes, however, layers of bureaucratic regulation can make things confusing. Insurers may need to clarify Medicare rules to ensure appropriate access and convenience for physicians and patients.
To provide some clarity, the Centers for Medicare & Medicaid Services (CMS) released a document just before the implementation of the Medicare Part D prescription drug benefit that provides an overview of outpatient prescription drug coverage policies under Medicare and can be very helpful in determining which Medicare program should be expected to provide coverage.
But beyond this guidance, providers and plans need to be familiar with the CMS rules that dictate coverage. Otherwise, they run the risk of paying for a pharmaceutical incorrectly and running afoul of CMS or insurance regulators.
End of "buy and bill"
Payment for Medicare Part B drugs occurs under a model commonly referred to as "buy and bill." Simply stated, physicians purchase the medication, administer it to their patient, and bill both Medicare and the patient for the medication and administration. For some time now, CMS has expressed concern that the payment level for Part B medications — which is above the typical physician acquisition cost, resulting in a profit — encourages physicians to utilize Part B medications. To eliminate this incentive, CMS took aim at the buy-and-bill model, first by reducing its payment and, most recently, through legislation.
Competitive bidding
Section 303(d) of the MMA required the implementation of a competitive acquisition program (CAP) for Medicare Part B drugs and biologics not paid on a cost or prospective-payment-system basis. The CAP was to be an alternative to the average sale price (ASP) buy-and-bill methodology for acquiring certain Part B drugs that are administered incident to a physician's services.
Section 108 of the Medicare Improvements and Extension Act under Division B, Title I of the Tax Relief Health Care Act of 2006 (MIEA-TRHCA) amended Section 1847b(a)(3) of the Social Security Act and requires that CAP review payments to ensure that they have been made for a drug or a biologic only if the drug or biologic has been administered to a beneficiary.
Physicians were given the choice of either buying and billing Medicare Part B drugs and biologics under the average-sale-price system or buying them through a competitive bidding process from vendors (MMA, Section 1847B, effective July 1, 2006). CMS was responsible for approving vendors' CAP drug claims and implementing a post-payment review process under the Tax Relief and Health Care Act of 2006 by April 1, 2007. The post-payment review is to guarantee that drugs supplied under CAP have been administered to beneficiaries and to recover overpayments to vendors.
In late 2005, CMS conducted the first round of bidding for approved CAP vendors. The CAP was implemented on July 1, 2006. The program continued through Dec. 31, 2008 with BioScrip (the original and sole provider). The program was terminated on Jan. 1, 2009 because of BioScrip's inability to make it a sustainable program based on low payments, high operating expenses, and low physician participation.
Bundled payments
Despite the failure of the CMS CAP program, commercial payers are continuing to move physicians away from the buy-and-bill model and toward CAP-like programs and bundled payment approaches. One example is UnitedHealthcare, which is working with five medical oncology groups around the country to advance a new cancer-care payment model that focuses on best treatment practices and improved health outcomes (see http://bit.ly/bv6Tmj).
UnitedHealthcare's first-of-its-kind program is aimed at improving the quality of care for patients with breast, colon, and lung cancers, which are among the most common cancers in the United States, according to the National Cancer Institute.
This new approach, which pays up front for an entire cancer treatment program, marks a shift away from the fee-for-service approach, which rewards physicians for volume regardless of health outcomes. This new "bundled payment" or "episode payment" will be based on the expected cost of a standard treatment regimen for the specific condition, as predetermined by the physician. The oncologist will be paid the same fee regardless of the drugs administered to the patient — in effect, separating the oncologist's income from drug sales while preserving the ability to maintain a regular visit schedule with the patient.
Continuous oversight
In the pilot program, the upfront fee will cover the standard treatment period of typically six to twelve months. Should the patient's cancer recur, the bundled payments will be renewed every four months during the course of the disease, allowing the physician to continue overseeing the patient's care even if drug therapy is no longer effective.
Another focus of bundling medications for CMS is service payments, specifically in the area of erythropoiesis-stimulating agents (ESAs). For some time, CMS has been involved in controlling the utilization of ESAs. Medicare's cost-containment efforts have targeted ESAs, which are the most expensive of the separately billable drugs; Medicare spending for ESAs totaled $2.9 billion and covered 390,000 patients in 2005. In 1997, the first policy on this issue denied payment when a patient's three-month rolling average hematocrit (HCT) level exceeded 36.5 percent.
In 1998, CMS revised the policy, raising the maximum level for the three-month rolling average HCT to 37.5 percent. If a patient exceeded that level, payments were not denied as long as the Epogen dose was reduced 20 percent. In July 2004, CMS issued a proposal for a new monitoring policy. After consultation with the dialysis community, CMS instituted the final policy April 1, 2006. When a patient's HCT level is above 39 percent, the Part B purchaser, such as a dialysis center facility, must reduce the Epogen dosage by 25 percent of the preceding month's administered amount.
Demonstration
Not content with utilization levels, Congress required CMS to issue a report and conduct a demonstration of a system that would bundle payment for ESRD services, including drugs that are currently billed separately, under a single rate. Medicare's approach to paying for many services provided by facilities is to pay for a group, or bundle, of services using a prospective rate.
For example, under prospective payment systems (PPS), Medicare makes bundled payments for services provided by skilled nursing facilities (SNFs). Creating one payment bundle for a group of associated items and services provided during an episode of care encourages providers to operate more efficiently, as providers retain the difference if Medicare's payment exceeds the costs incurred in providing the services. Medicare's composite rate for routine dialysis-related services was introduced in 1983 and was the program's first bundled rate.
In recent years, the Medicare Payment Advisory Commission (MedPAC) and CMS have recommended expanding the bundled payment for ESRD services to include not only the services paid under the composite rate but also the drugs that facilities bill for separately.
Experts contend that a bundled payment for dialysis-related services would have two principal advantages.
First, it would encourage facilities to provide services more efficiently. After all, under a fixed, bundled rate for a defined episode of care, facilities would no longer have an incentive to provide more ESRD drugs than clinically necessary.
Second, bundled payments would afford clinicians more flexibility in decision making because incentives to prescribe a particular treatment over another are reduced.
The legislation concerning bundled ESRD prescription payments came out of the MMA. Congress required that CMS report on the design of a bundled prospective payment system for ESRD services, including a case-mix adjustment methodology, and conduct a three-year demonstration to test the design of a bundled ESRD payment system.
In 2007, the pressure regarding ESA use in dialysis centers increased as a result of a study published in the Journal of the American Medical Association titled "Dialysis Facility Ownership and Epoetin Dosing in Patients Receiving Hemodialysis." The study found that for-profit dialysis facilities administered higher and more frequent doses of ESAs to kidney dialysis patients than did not-for-profit facilities in part because of the "financial incentives built into the Medicare reimbursement rate."
As a result, the end-stage renal disease (ESRD) PPS final (CMS-1418-F, available here: http://go.cms.gov/wtkjrQ) was developed, requiring inclusion in the ESRD PPS payment bundle of all drugs and biologics used in the treatment of ESRD.
In the preamble to the rule, CMS notes that even drugs used as substitutes for any of the listed ESRD drugs or to accomplish the same effect would also be covered under the ESRD bundled payment and therefore are ineligible for separate payment under Medicare Part B or D.
To avoid inadvertently excluding drugs that may be substitutes and to encourage CMS to consider new drugs or changes in standards of practice, the final rule identifies categories of drugs that either are or may be ESRD-related.
Monitoring policy
It is important to note that the ESRD bundle includes all ESRD-related drugs and biologics, whether furnished by a dialysis facility or not.
Effective Jan. 1, 2011, claims for drugs included in the five categories that are always considered renal dialysis drugs when furnished to an ESRD nursing home resident and used as specified would not be paid when the beneficiary is an ESRD patient on dialysis.
Part B and/or D
If a drug in one of the five categories of always-considered-renal-dialysis-drugs is furnished to an ESRD patient receiving dialysis services but is furnished for a use other than that specified as covered under the ESRD bundled payment, it is not included in the prospective payment and should be paid under Part D for this reason.
For example, when vancomycin or daptomycin is given to an ESRD patient receiving dialysis services to treat access-site infections, the treatment is always covered under the bundled prospective payment. When given to an ESRD dialysis patient for other uses outside treating an access site infection, then vancomycin or daptomycin would be covered under Part D.
Just because a medication can be covered under Medicare Part B doesn't mean it must be covered that way. For example, while Prolia (denosumab) is recommended for subcutaneous administration by a health care provider and thus is available under Part B, it can also be prescribed and obtained under Part D.
Part D covers prescription drugs as well as biological products, insulin, and most vaccines but excludes any drug "for which as prescribed and dispensed or administered to an individual, payments would be available under Parts A or B of Medicare for that individual, even though a deductible may apply."
Who pays for what?
If a physician were to prescribe and dispense a medication that he or she had purchased and therefore would be available under Part B, Part B should provide coverage and not Part D. However, if the physician did not purchase the medication and instead simply wrote a prescription for the patient to fill through a pharmacy, the same medication would be covered under Part D (available here: https://go.cms.gov/wXv7DD).
Coverage under Part D can help to increase access for certain Part B medications because the treatment of certain conditions — osteoporosis, for example — is usually managed by primary care physicians who are not accustomed to the buy-and-bill model, thereby providing limited access under Part B. In that case, having access to primary care-ordered Part B medications through Part D can increase access for patients.
Most vaccines are covered under Part D. There is a perception that all pharmaceuticals, including vaccines, are covered under the bundled Medicare Part A payment. But preventive services are never covered under Part A, even when furnished to a beneficiary during the course of a Medicare-covered acute hospitalization or SNF stay.
Vaccine coverage
Part B

Influenza, pneumococcal infection, hepatitis B, tetanus
For Part B vaccines, Part B payment covers the vaccine and administration in separate payments

Part D

All non-Part B covered vaccines, such as for shingles
For Part D vaccines, Part D payment covers not only the vaccine but the administration as well; administration of these vaccines cannot be billed separately under Medicare Part B
Reasonable and necessary
Instead, preventive services are always covered separately under Part B or Part D because the Part A benefit is limited to coverage of "diagnostic or therapeutic" services that are considered reasonable and necessary to diagnose or treat an already-existing condition.
Preventive services, on the other hand, are ones that are reasonable and necessary to ward off the occurrence of the condition altogether. For example, when a Part A patient receives a vaccine for pneumococcal pneumonia, the vaccine is covered under Part B.
Of course, as with most CMS rules, there are exceptions to the exception. The exception here is when a vaccine is not being used as a preventive measure but as an acute treatment.
For example, while a booster shot of tetanus vaccine would be considered preventive when routinely administered in accordance with a recommended schedule, it would not be considered preventive when administered in response to an actual exposure to the disease.
In this situation, the tetanus vaccine furnished to a Part A patient would be regarded as reasonable and necessary to treat an existing condition and would therefore be included within the SNF's global Part A per diem payment for the resident's Medicare-covered stay. As a result, such treatment becomes the responsibility of the hospital or nursing facility.
Hospitals and nursing homes that do not understand that vaccines provided during the Medicare Part A stay can be billed to Medicare Part B will either end up paying for vaccines that are not truly their responsibility or inappropriately avoiding the use of vaccines during the hospital or subacute stay.
An understanding and articulation of these rules by consultant pharmacists to the nursing home could save not only dollars through appropriate billing to Medicare Part B but also lives through greater use of vaccines during the Part A stay.
Part B vs. Part D
For several disease treatments, such as osteoporosis and metastatic melanoma, pharmaceutical options exist that are covered under both Part B and D. This dual coverage presents several unique issues. To begin, this coverage option means that patient out-of-pocket (OOP) expenses can vary greatly, depending on which treatment/benefit option is selected.
For example, if a treatment costs $1,000 and the patient is given a treatment covered by Medicare Part B, this patient would pay nothing for the medication. If the patient's treatment is a Part D-covered medication, however, the patient could face as much as $500 in OOP expenses.
Another issue arises with regard to prescription drug plans (PDPs). Since they are financially responsible for only the Part D medications and not for those covered under Part B, these plans have an incentive to encourage prescribers to use the Part B treatment.
To address these issues, CMS could consider moving all of these medications to just one program. By moving Part B coverage to Part D, CMS could actually accomplish the objective set forth by CAP.
Not only would the move from Part B to D remove the financial incentive for physician overutilization of Part B medications; it would also remove the financial risk and responsibility for managing these medications by capitated Part D plans. This of course would increase exposure for Part D plans and therefore increase their annual bid to CMS for their monthly reimbursement.
No Part B option
Even when Part B provides coverage in the outpatient setting, this coverage is not available in the institutional setting. For example, a nursing home cannot bill Medicare Part B for medications purchased; rather, Part B medications are covered under Part A for residents during the subacute stay and Part D during the non-subacute stay. Part B vaccines remain an exception and continue to be covered under Part B.
As a result of the costs borne by the nursing home under Part A, the fact that a nursing home cannot provide Part B buy-and-bill medications to its residents, and access difficulties under a Part D benefit in the nursing home, residents are often transported to a physician's office or other outpatient setting where these medications can be given under Part B.
While this approach can avoid costs for the nursing home, it can introduce other concerns. State surveyors who are required to ensure that nursing homes are following state and federal regulations will probably look to penalize nursing homes that avoid charges by inconveniencing their residents by sending them outside the facility.
Not the best guide
In the end, coverage of biologics, while complex, can affect access based on how that coverage is managed. For this reason, Medicare might not always serve as the best guide for others. As a result, P&T committees, providers, payers, and pharmaceutical companies may be best served by navigating the coverage of biologics in a manner that differs from how Medicare operates and therefore be able to better provide appropriate access and convenience for physicians and their patients.
DO, MGH, MBA, AGSF, CMD, is chief medical officer of the Access Group and a member of the MANAGED CARE Editorial Advisory Board.
More like this
A Conversation With Thomas A. Scully: Managing the Transition From Hospital to Nursing Home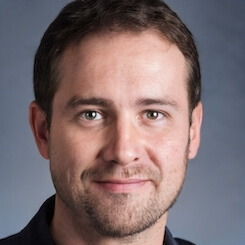 Paul Lendner ist ein praktizierender Experte im Bereich Gesundheit, Medizin und Fitness. Er schreibt bereits seit über 5 Jahren für das Managed Care Mag. Mit seinen Artikeln, die einen einzigartigen Expertenstatus nachweisen, liefert er unseren Lesern nicht nur Mehrwert, sondern auch Hilfestellung bei ihren Problemen.