New software capabilities provide the power to integrate medical and pharmacy data
One by one, health plans and PBMs have successfully overcome important hurdles in pharmacy management. Waste has been reduced through smarter dispensing, the proportion of days covered has generally increased, and in many classes adherence has improved. Pharmacy directors have also played a significant role in driving down 15 percent annual expenditure increases to 4 or 5 percent, aside from the effect of patent expirations.
With many challenges resolved, the question becomes "What's next?"
In most cases the improvements so far have been individual, task-oriented campaigns; they have not been part of a broad approach to pharmacy management. Industry experts say that one development is a venture into new territory: Drug therapy is integrated into broader clinical and care management activities.
"Health plans and PBMs are looking at patients more holistically," says Randy Vogenberg, PhD, an industry consultant. "They are looking at how drug therapy fits into the treatment of diseases like diabetes, how it affect costs and the utilization of medical services, and the extent to which medications improve patient outcomes."
Health plans and PBMs are recognizing that the value of pharmacy benefits can be increased by integrating pharmacy data into broader patient care activities.
David Lassen, PharmD, chief clinical officer of Prime Therapeutics, a PBM owned by Blue Cross plans, says this broader view of the role of drug therapy is resulting in new initiatives to merge medical and pharmacy data to facilitate clinical interventions and communication with patients and providers.
As a captive of health plans, he has some insight into why health plans are interested in the integration of medical and pharmacy data. "Merged data can be used in several ways. Health plans want to continue down the path of new provider relationships and improved provider performance. In addition, they are testing new delivery models such as medical homes and they have enhanced their own care management programs," says Lassen.
Integrated medical and pharmacy data will allow health plans and PBMS to develop more clinical intelligence about patients.
Guided health program
A specific example of the move into clinical management is a multifaceted IT-based initiative that Prime Therapeutics will begin rolling out in the next few months. Its "GuidedHealthSM" program uses sophisticated software to analyze integrated medical and pharmacy data.
At a basic level, "We will use medical and pharmacy data to identify overuse, underuse, drug safety, and drug cost management opportunities. Examples include the management of controlled substances, off label use, polypharmacy and targeted medication gaps for individuals with qualified diagnoses — where there are opportunities to lower total costs and improve outcomes," says Lassen.
There is also a higher goal. "We want to get actionable clinical intelligence into the hands of prescribers earlier at the point of prescribing so we can have an impact prospectively," says Lassen.
"Actionable clinical intelligence" is the buzz phrase that Lassen and other pharmacy execs are using to describe what PBMs and health plans are trying to produce. For example, data about a patient's use of diabetes medications will be integrated with medical claims data about the person's last office visit or last HbA1c lab test to identify gaps in care or inadequate adherence. That information will be sent to providers or to health plans, or it can be used by the PBM to engage patients.
This is a significant step forward. "These data have been locked up in two silos, one for medical data and the other for pharmacy data. The pharmacy data has been richer and more useful than the medical data," says Vogenberg. "Bringing them together is a big deal."
It's a big deal for other reasons. "Adherence and gaps in care are heavily weighted in the Medicare Part D Stars Program. Plan sponsors are expanding their clinical efforts in part because they help them earn the bonus payments tied to these measures," says George Van Antwerp of Silverlink Communications.
Clinical messaging
Another term or data integration effort is "clinical messaging." PBMs and health plans want to get more clinical information into the hands of patients, providers, and care managers at the health plans. Prime also intends to use the information in its own efforts to engage patients on adherence and gaps in care.
"One of the goals of marrying medical and pharmacy is to create very specific information to promote self-management among patients," says Jan Berger, MD, of Silverlink Communications. Berger advises several employer health coalitions and says many employers are interested in patients taking greater control of their health care.
Prime isn't the only company going in this direction. In 2010, PBM and drugstore giant CVS Caremark expanded the clinical messaging capabilities of its in-store pharmacists by making consumer engagement data an integral part of the work flow.
Humana recently made its own move into clinical messaging. In December 2011, it acquired Anvita, a health care data analytics company. Previously it had used Anvita's software to identify members' gaps in care and drug safety concerns. It used that information to create automated messaging to members, providers, and its own staff on ways to improve care.
"While the integration of medical and pharmacy data is important, the real power for generating meaningful clinical messages comes from rules engines or decision support software," says Ken Majkowski, PharmD, an IT expert at Surescripts.
Rules engines or decision support systems first appeared in hospital order entry systems and in electronic health records. They are infamous for creating a phenomenon known as "alert fatigue."
The software checked drug-drug interactions and sent alerts to doctors on possible safety concerns. It also alerted them to order medications or tests, and it sent a variety of other messages that physicians say often wore them out.
The software packages that Prime and others are now using are much more powerful than the previous inflexible systems found in hospitals and EHRs. For example, the package that Prime is using from Corticon Technologies is not specific to the health care industry. It is a more free-form application for many different industries that allows users to create their own rules for identifying "actionable" information.
Similarly, the rules engine that CVS uses combines customers' health and other personal data with pharmacy information to generate clinical recommendations based on each customer's prescription purchases and usage behavior.
Bottom line
Health plans and PBMs are recognizing that the value of pharmacy benefits can be increased by integrating pharmacy data into broader patient care activities. And it appears that Prime is ready to bet its bottom line on a foray into clinical management.
A statement from the company says, "Prime will directly link its engagements to the achievement of specific health outcomes and total cost of care measures."
---
Our most popular topics on Managedcaremag.com
---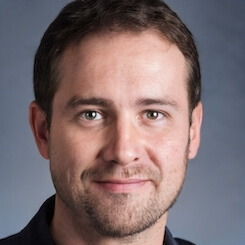 Paul Lendner ist ein praktizierender Experte im Bereich Gesundheit, Medizin und Fitness. Er schreibt bereits seit über 5 Jahren für das Managed Care Mag. Mit seinen Artikeln, die einen einzigartigen Expertenstatus nachweisen, liefert er unseren Lesern nicht nur Mehrwert, sondern auch Hilfestellung bei ihren Problemen.