Community Care of North Carolina says it has data on decreased hospital utilization and ER visits
Is Community Care of North Carolina a model for the nation? While health plans and providers have developed patient-centered medical homes (PCMHs) in an effort to improve primary care, health plans and health policymakers have tried for years to determine whether CCNC is a model to follow.
The trouble with CCNC is not that it works. Most observers agree that it is a model for the nation. Vermont and South Carolina are adapting parts of it. The difficulty has been in analyzing CCNC's results.
Three times in the past 10 years, consulting firms have evaluated the program and reported that CCNC has helped the state Medicaid program avoid spending hundreds of millions each year. The annual savings totaled $240 million in 2004 and rose to $681 million by 2010. This amount led one analyst to conclude that these purported savings were "simply false." It turns out that the real problem is that no single evaluation of the program — including those by the consultants and the independent analyst — has been sufficient to gauge the program's results adequately, says a federal researcher and expert in medical homes.
MD, is director of the Center for Primary Care at the federal Agency for Healthcare Research and Quality (AHRQ). Meyers was the senior author of an AHRQ report in February, Early Evidence on the Patient-Centered Medical Home.
"For our report, we looked at the early evidence of 498 evaluations of medical homes, and we didn't use the work that has been done on CCNC because, for the purposes of health services research, the current evaluations of the North Carolina program are not as rigorous as some of the research on other PCMH programs," Meyers says.
One lesson medical directors can derive from CCNC's experience is that while the PCMH is a promising and rapidly evolving innovation, as the authors of the AHRQ report said, "Stronger evaluations are needed to provide guidance on how to refine and target the model to ensure that the substantial efforts of practices and payers needed to adopt the model are most effective."
A second lesson for medical directors is that CCNC pays physicians a combination of fee-for-service rates and a per-member-per-month (PMPM) rate for each enrollee. Though it shares many of the features of PCMHs, CCNC is not a typical medical home model because of its focus on shared community resources and at times its focus on particular conditions, Meyers says. Nevertheless, it has become one of the nation's longest-running, and some say most successful, programs designed to improve how physicians serve Medicaid patients.
About 95 percent of the state's pediatricians, family physicians, and general internists participate voluntarily. Out of 1.6 million state residents eligible for Medicaid, there were 1.2 million Medicaid patients voluntarily enrolled in the program on March 1, CCNC reports.
Despite the program's accolades, Al Lewis, the founder of the Disease Management Purchasing Consortium, says CCNC is "a failure as far as reductions in cost and inpatient utilization are concerned." He posted his analysis of the consultants' work in an article on the Health Care Blog, "Is North Carolina Medicaid the Healthcare Industry's Solyndra?" at http://bit.ly/wL4cBx.
Lewis cites data from the Healthcare Cost and Utilization Project (HCUP), a group of databases sponsored by AHRQ. By comparing HCUP data on North Carolina with that of South Carolina, Lewis reports only a slight decrease in inpatient utilization for Medicaid patients — in both states. Of most concern, Lewis says, is the fact that inpatient utilization declined slightly more in South Carolina, which does not have a statewide medical home program. This proves that North Carolina could not have saved the amounts the consultants cited, Lewis writes.
The consultants concluded that North Carolina had reduced its cost substantially "without mentioning the federal data showing the relative cost position of the relevant population to be the highest in the region," and they concluded that "Medicaid inpatient utilization trends had declined substantially, without mentioning the federal database of Medicaid inpatient utilization trends showing the opposite," Lewis writes.
In addition, the consulting firms claimed $261 million in savings in children's admissions in 2009 when the 2006 baseline for that category was only $114 million, Lewis says. Also, the children's hospital admission rate declined less than that of two neighboring states that report to HCUP, and emergency department visits rose, he adds.
"In other words, either the consulting firms or the HCUP data reported to Congress are wrong," Lewis says.
MANAGED CARE asked Ariel Linden, DrPH, an independent health care consultant and adjunct associate professor of health management and policy at the University of Michigan, to analyze the HCUP data. In the past 10 years, Linden has written more than 50 peer-reviewed articles on the importance of using valid research methods for evaluating health management programs.
Using an interrupted time-series analysis, Linden compared North Carolina's hospital discharge rate to South Carolina's for total admissions and for subsets most likely to be avoided: asthma, diabetes, and admissions that AHRQ classifies as avoidable. Linden calls his analysis a classic "natural experiment" because one state implemented a statewide intervention and a comparable neighboring state did not.
No difference
"In short, I found no statistically significant differences between North Carolina and South Carolina in either the change of level or trend from pre-intervention to post-intervention for any of these hospitalization measures," he says.
Based on his findings, he asks, "How is it possible that the consultants reported such large cost savings when there is no evidence of reduced acute utilization? One glimpse at the annual discharge rates tells the whole story," he adds. "How could they possible arrive at a different conclusion?"
People familiar with CCNC dispute the findings of Lewis and Linden.
"You can't compare states without adjusting for differences in reimbursement levels, Medicaid coverage policies, demographics of patient populations, and relative access to care among patients," says Paul J. Mahoney, CCNC's director of communications. "State comparisons are questionable because so many of these factors are in play and it's difficult to separate out from this noise how well a state is managing care.
"To evaluate CCNC accurately, it's also important to understand that as the population we serve has grown, it has shifted to include a much higher percentage of chronically ill individuals because we started adding those who are characterized as aged, blind, and disabled (ABD) in 2008," he adds.
The fact that ABD patients were added during the past three years makes a comparison to another state's Medicaid program more complicated because researchers need to adjust for the level of health risk in each group, says Carlos Jackson, PhD, CCNC's assistant director of program evaluation and interim director of analytics and reporting.
"By taking on more patients with multiple conditions, costs and utilization should rise," Jackson says. "In spite of this, the number of admissions is still going down and when you factor in risk adjustment, the reduction is even greater.
"The legislature is encouraging the state Division of Social Services to get these folks into our program as soon as possible because after about six months, the cost for many of these patients declines by about 15 percent," he adds.
Accurate data
Also, the data the state Medicaid program reports to its participating physicians doesn't reflect Lewis's findings, Mahoney says.
"The data the state sends to the physicians is what the physicians asked for when they started the program," he adds. "The physicians knew that quality improvement would result from having accurate performance data. That regular feedback tells them how they are doing.
"Another factor that makes us successful is that North Carolina has saved substantial money without resorting to harsh cuts in physician reimbursement, covered services or eligibility criteria," Mahoney concludes.
Meyers agrees. "In my experience from meeting with clinicians in North Carolina, they feel strongly that this program is improving the quality of care they deliver to patients, and those patients are among the most disadvantaged folks in the state. That is important data: The people doing the work feel this program delivers significant value."
Federal researcher views CCNC as model
David S. Meyers, MD, director of the Center for Primary Care at the federal Agency for Healthcare Research and Quality, has reviewed evaluations of hundreds of medical home models.
"It's a treasure really," he says of Community Care of North Carolina. "They have invested over time in a systematic developmental way and have much to teach the rest of the country.
"When you see data, as we do in North Carolina, that show that children are going to the hospital less for asthma attacks, we know that saves the state money," Meyers adds. "But more importantly, it keeps kids in school and parents at work. Good primary care changes people's lives. Accounting models and large secondary data analysis don't always take these results into account."
In addition, the legislature has reports from consultants showing considerable savings, and Lewis's analysis as well. None of the reports has had the rigor that Meyers and other researchers working on AHRQ's analysis of medical home evaluations for the report released in February would prefer, Meyers says.
"That's not to say that the CCNC program isn't incredibly effective and that there isn't much to learn from it. State legislators are not health services researchers. When they wanted to understand how the program was working, they asked for an actuarial/accounting model for collecting and understanding the evidence. That's the way legislators like to look at data.
"The results of that analysis were impressive enough that the legislators continued funding and developing the program," Meyers says.
"Now that we have Lewis's data, people have pointed out that it has some limitations where perhaps, as some have said, it's like comparing apples and oranges," he says. "Crunching huge amounts of data can provide useful results but you lose a lot of the nuance. And sometimes you make wrong comparisons.
"From that, I would not conclude that we should focus any more closely on his results than we do on the accounting/actuarial or any other results," he says. "Instead, his results, along with the other data we have, should lead us to keep learning."
Physicians see the results
Charles Willson, MD, a clinical professor of pediatrics at the Brody School of Medicine at East Carolina University in Greenville, N.C., confirms Meyers's assessment of CCNC. A pediatrician, Willson helped to develop the program in Pitt County in the 1990s and saw the state data on admissions, ER visits, and drug costs for his patients every quarter.
Keeping patients out of the hospital cuts costs, he says. "Patients who see a family physician regularly don't get admitted to the hospital as often and they don't go to the emergency department as often," he says.
Physicians were attracted to the program because in addition to being paid fee-for-service rates for seeing patients in the office, they were paid $2.50 PMPM and an additional $2.50 PMPM to hire care coordinators. "That was a total of $5 PMPM and the state Medicaid program increased the fee-for-service rate to 95 percent of Medicare," Willson says. Today, physicians are paid between $2.50 and $13 PMPM, depending on the level of illness for each patient, plus a FFS rate for seeing patients in the office, Mahoney says.
"You can see the patient as many times as needed without getting dinged for it because a $40 office visit is a lot cheaper than a hospital admission," Willson adds. Getting quarterly practice profiles from the state Medicaid office is one of the keys to the program's success. "I've been practicing medicine since 1980 and that was the first time in my professional career that I ever had reliable data on how I was practicing."
Another key was the $2.50 PMPM for care coordinators. Each care coordinator was responsible for 3,300 patients and would typically work with 40 to 50 at any one time, Willson says.
Like Willson, Adam Searing, JD, MPH, health director at the North Carolina Justice Center and an adjunct faculty member at the University of North Carolina School of Public Health, is convinced that CCNC provides a return on what the state invests in primary care. "Every state budget since at least 2005 has contained a substantial cut to the state Medicaid program," he says. "They are cutting the Medicaid budget because they are relying on savings from CCNC."
Both Lewis and Linden have conflicts of interest given the work they do, Searing adds. "According to the Web site for Mr. Lewis's company, he receives money from companies such as Amerigroup," Searing says. "Last year I watched Amerigroup actively solicit the North Carolina General Assembly to take poor people getting Medicaid out of CCNC and pay Amerigroup to manage their care. So it's a bit much for Mr. Lewis, with financial support from a competitor, to criticize CCNC."
Lewis says no health plan asked him to analyze CCNC. "I have not received a dime from Amerigroup for this work," he says. "Sure they are a member of DMPC, but so are dozens of other health plans and state agencies."
Searing says: "Mr. Linden is another consultant who makes money from — among others — private for-profit companies that would like to take over management of Medicaid recipients in various states. So Mr. Linden clearly has financial conflicts of interest in pushing this point of view."
Evaluating the evidence
Linden responds, "I have absolutely no conflict of interest, since I am not being paid or directed by any client. I took publicly available data and performed an independent analysis. In fact, upon request, I will provide the results of my analysis to show that they can be reproduced by anyone."
Willson says that the medical home is one of the best ways to care for patients today. Now we just need more rigorous evaluations of each statewide program.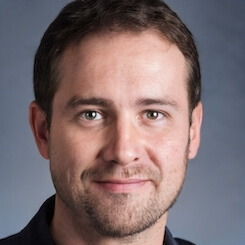 Paul Lendner ist ein praktizierender Experte im Bereich Gesundheit, Medizin und Fitness. Er schreibt bereits seit über 5 Jahren für das Managed Care Mag. Mit seinen Artikeln, die einen einzigartigen Expertenstatus nachweisen, liefert er unseren Lesern nicht nur Mehrwert, sondern auch Hilfestellung bei ihren Problemen.