Developers make progress with genetic markers aimed at improving drug response
Developers make progress with genetic markers aimed at improving drug response
Medication therapy for mental illnesses can be a shot in the dark. Antidepressant and antipsychotic medications are characterized by partial response, nonresponse, and resistance to treatment. That results in switching, combination therapy, nonadherence, and failed outcomes.
While these problems occur with other medications, a valuable tool used in many diseases has been very elusive for mental disorders.
No credible biomarkers
Cancer therapy has many of the same problems that plague psychotropic therapy, but it is being aided by credible biomarkers that predict drug response. Biomarkers and their companion tests that have been approved by the FDA have produced dramatic response rates for new, narrowly targeted anticancer agents.
In contrast, mental illness has been called the last group of diseases with no biomarkers. Thorny problems have limited its progress; nevertheless, researchers, genetic testing companies, and others, including Medco and Aetna, are working diligently to develop these tools for mood and psychotic disorders.
For example, Aetna has quietly funded a study to evaluate the clinical utility of genetic biomarkers for response to antidepressants.
Valid drug response biomarkers may be on the horizon.
Pharmacologic biomarkers will benefit health plans by helping to control costs and utilization.
"When you look at total drug expenditures, the largest category was central nervous system agents, which include mental illness, at 22 percent," says Bryan Dechairo, PhD, senior director of R&D at the Medco Research Institute.
Antidepressant and antipsychotic medications are running rampant. The Medco Research Institute says that, in 2010, 1 in 5 adults used at least one of these medications, a 22 percent increase from a decade earlier. The company also says the use of antipsychotics to treat schizophrenia and related disorders has skyrocketed among adults aged 20-64, up more than 3.5 times from 2001-2010.
Market for antidepressants & antipsychotics
The market in the United States for medications to treat mental disorders is characterized by steady growth in prescription volume: 7 percent for antidepressants and 4 percent for antipsychotics in 2009-2011. Expenditures for antidepressants decreased by 5 percent while expenditures for antipsychotics increased 24 percent. However, the patent expiration for the top antipsychotic in 2011 and expected expirations for other agents will moderate cost increases in 2012 and beyond.
Source: IMS Health
Recent patent expirations for the blockbusters Risperdal (risperidone) and Zyprexa (olanzapine) have helped control expenditures, but experts say that health plans and PBMs have an opportunity to realize other meaningful cost savings.
For example, there is considerable waste with these medications. "Our data show that about 30 percent of patients who begin antidepressant therapy change drugs within the first year," says Dechairo.
Switching also occurs with the antipsychotics. "The treatment protocols in schizophrenia aren't based on any objective data about efficacy. People typically get risperidone first because it's generic and has a relatively benign side-effect profile, but it doesn't work in every patient," says Bill W. Massey, PhD, president of Suregene, a neuroscience genetics company.
Drug response biomarkers could also help reduce downstream costs. "In any given year, there's a 20 percent chance of a schizophrenic patient being hospitalized for a mental health stay as the result of suboptimal therapy," says Massey.
Substantial cost
But the greatest benefit from these biomarkers may accrue to employers. "Depression is the largest cause of presenteeism [being on the job with an illness that affects productivity], which is a substantial cost to employers. If antidepressant therapy can be improved, employee productivity will increase," says Dechairo.
A monumental hurdle stands in the way of identifying useful biomarkers for drug response. "To have a true biomarker that links to the mechanism of the illness and helps to understand the treatments, we need to discover the pathophysiology of psychiatric disorders, and we have not done that," says Christoph Correll, MD, a psychiatrist at the North Shore-Long Island Jewish Health System.
Despite that knowledge gap, there is a flurry of biomarker activity. "Biomarker research is simultaneously going in many different directions: genetics, metabolomics [drug metabolism], imaging, electrophysiology, neurocognition, and messenger systems," says Correll.
Even with this pell-mell approach, "there are no biomarkers that are ready for prime time," says Correll.
Zeroing in
Among all of the different types of potential markers, Dechairo says, the genetic biomarkers offer the most potential today. "Genetic markers are easier to relate to a biologic response to a drug than other types of biomarkers because of their accessibility and ease of interrogation."
The genetic biomarkers focus on single nucleotide polymorphisms (SNPs). "SNPs are slight variations in genes that are associated with changes in neurotransmitters, brain neurochemistry, and drug metabolism," says Jay Lombard, DO, a neurologist and cofounder of Genomind, a neuropsychiatry genetics company.
The markers being developed often are arrays of several genes with SNP variants. Generally, scientists have not been able to isolate individual critically important genetic variants.
Concrete steps are being taken to validate the genetic markers and evaluate their clinical utility.
A study at Massachusetts General Hospital involving Genomind's genetic test is going beyond simply validating pharmacogenomic biomarkers; it is attempting to demonstrate their clinical utility.
"The study will look at 200 inpatients with major depression or bipolar depression who have failed on at least one drug. Our assay covers multiple genes and what we are attempting to do is prospectively guide a physician's treatment decision with data on a patient's genetic profile. That profile indicates the patient is more likely to respond to a particular class of antidepressants or antipsychotics," says Lombard.
One hundred patients will be selected for treatment using the genetic test results, while the other 100 will receive treatment as usual. The medication outcomes of the two groups will be compared.
The primary study objective is improvement in depressive symptoms from baseline to six months, and a secondary endpoint is expanding physician acceptance of genetic information.
Medco's efforts
Medco has partnered with two genetic testing companies to accomplish a couple of different goals.
First, it is working with Suregene on drug response biomarkers for schizophrenia and bipolar disorder. Suregene has demonstrated an association between variations in the SULT4A1 gene and a statistically significant positive response to treatment with olanzapine.
The two companies will conduct a follow-on study involving 2,000 patients to see if variants in the SULT4A1 gene are linked to the efficacy of quetiapine (Seroquel), risperidone (Risperdal), olanzapine (Zyprexa), and ziprasidone (Geodon).
Second, the study will try to relate the SULT4A1 variants to drug response in bipolar disorder.
Dechairo says this study will help Medco improve therapy management and drug utilization for the atypical antipsychotics.
Prevalence rates differ
"Sixty-five percent of schizophrenic patients, 45 percent of bipolar patients, and 15 percent of depression patients use an antipsychotic, but because the prevalence rates differ when you look at the volume of prescriptions, 50 percent of psychotic medications are for people with depression, 44 percent are for bipolar, and 6 percent are for schizophrenia," says Dechairo. "The data for the Suregene test in schizophrenia are encouraging, and if our new study has positive results for bipolar disorder, the test will help us predict drug response for 50 percent of the antipsychotic prescriptions."
Medco is also working with AssureRX, which has a genetic test that identifies variants in the cytochrome P450 gene that are tied to drug metabolism.
The company says it has identified six gene variants that affect metabolism. It analyzes the relationship of these variants and 26 psychotropic medications to help in selecting an agent that will be properly metabolized.
Dechairo says that Medco is evaluating AssureRX's work. He added that Medco's first formal genetic testing program in mental disorders may center on drug metabolism.
The bottom line is that progress is being made and there are opportunities for health plans to improve medication outcomes in mental illness by becoming involved with the nascent study of pharmacologic biomarkers.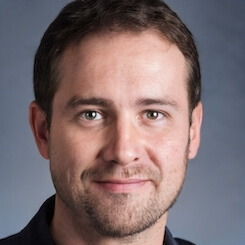 Paul Lendner ist ein praktizierender Experte im Bereich Gesundheit, Medizin und Fitness. Er schreibt bereits seit über 5 Jahren für das Managed Care Mag. Mit seinen Artikeln, die einen einzigartigen Expertenstatus nachweisen, liefert er unseren Lesern nicht nur Mehrwert, sondern auch Hilfestellung bei ihren Problemen.