Employers believe in this hybrid approach. Is it time for medical insurers to look at it carefully?
Combining state-of-the-art mainstream medicine with a range of less-traditional but evidence-based therapies is becoming an accepted, cost-effective option for improving patients' health. The blended approach is referred to as integrative medicine.
Increasingly, integrative techniques that have been validated by solid scientific research are being used to ease pain.
"Chronic pain is a huge cost to America's health care system," says Donald Abrams, MD, professor of clinical medicine at the University of California — San Francisco and a specialist at its Osher Center for Integrative Medicine. "It often involves giving a patient a pain medication. That's expensive. Do they work? Many chronic pain patients are frequent flyers in emergency rooms and doctors' offices. We hope that integrative intervention will be cost-effective and can help patients become less reliant on pharmaceuticals."
The Army's new Comprehensive Pain Management Campaign Plan is based on a 2010 report from its Pain Management Task Force, which had Army, Navy, Air Force, and Veterans Administration representatives. The ambitious integrative medicine program is being implemented through the U.S. Army Office of the Surgeon General.
A review at a California managed health care plan assessed four years of data from claims for 700,000 members who were eligible for chiropractic benefits and for 1 million who were not eligible. The review found 38 percent fewer episodes of care for low back or neck pain in the cohort using chiropractic care, leading to significant reductions in advanced imaging, inpatient episodes, and surgery. Their 2009 paper, presented at the Institute of Medicine Summit, cited "an estimated savings of $110 per episode of care for these complaints."
Daniel Cherkin, PhD, senior investigator at the Group Health Research Institute in Seattle, has led studies of low-risk integrative approaches to back pain, including massage, acupuncture, and chiropractic care. Growing interest in these treatments "is spurred by the failure and risks of conventional approaches to pain, such as opioids and surgery," he says.
Adverse effects
"So much money is spent on back pain treatments that don't work," Cherkin continues. "The biggest expenses include interventions like steroid injections; imaging — especially MRI — and surgical procedures. Often, imaging is done too early. Surgery on people who aren't good candidates is ineffective and expensive, and there can be adverse medical effects. Alternatives to these methods are a plus, especially with older adults, because physiologically, they are more sensitive to medications."
One difficulty of treating most musculoskeletal pain in the United States, Cherkin says, arises from the training that primary care physicians receive. "Unfortunately, they may have little information about potentially safer and more effective treatments, such as yoga, massage, and acupuncture, so they are not comfortable recommending these to their patients."
Group Health is trying to develop a pain treatment model that is "most likely to help patients minimize the effect of pain on their lives," he says. If recommending massage or acupuncture to patients with back pain who had never heard of these therapies "ends up avoiding surgery for even one patient, it saves the cost of both the procedure and the recovery time." He is impressed by the evidence that yoga, spinal manipulation, massage, and acupuncture can help patients with nonspecific back pain (not caused by a herniated disc, spinal stenosis, or other diagnosed condition).
Payment concerns are significant, Cherkin agrees: Often, insurance doesn't cover an integrative approach. (However, as both an insurer and delivery system, Group Health does cover some of them.)
In 2009, Abbott Northwestern Hospital in Minneapolis conducted a retrospective observational study of the pain management effect of nontoxic, nonpharmacological integrative approaches among 1,839 in-patients. Nineteen full-time staff members — one of the nation's largest integrative medicine departments — provided acupuncture, massage, reflexology (foot massage), music therapy, guided imagery, relaxation response stress reduction, and aromatherapy.
Two thirds of subjects, mainly post-surgical, had never previously received integrative services. The immediate effect on self-reported pain scores was an average reduction of approximately 55 percent, without increased risk of adverse effects. Results were published in the March 2010 Journal of Patient Safety.
Regression analyses covered the first half of 2009, when 1,000 patients who received integrative services provided pre- and post-intervention pain scores. "We analyzed whether pain management affected the costs of the hospital stay," says principal investigator Jeffrey Dusek, PhD, director of research for the hospital's integrative medicine division. "When pain was reduced, total charges averaged $2,000 less per stay for those 1,000 patients, a total of about $2 million. We suspect that one cost-reduction factor is that patients receiving integrative medicine had pain managed without medications, thus requiring fewer medications."
Dusek's new four-year observational study, funded by the National Institutes of Health, will follow 3,000 patients. "Determining what causes costs to decrease — is it fewer drugs, fewer side effects? — can indicate whether it would be worth making integrative services for pain more available by way of insurance coverage," Dusek says. "We want the data to tell the story."
Like Dusek, other researchers are eager to see evidence of both effectiveness and comparative costs.
However, for integrative therapies, "cost studies are difficult, challenging, and expensive, because many of the costs are hard to capture or measure precisely," says Benjamin Kligler, MD, MPH, vice chairman and research director at Beth Israel Medical Center's department of integrative medicine in New York.
Healed faster
Recently, Kligler led "one of the first studies we know of that looks not only at the patient experience, but also at costs." The 2010 pilot project on integrative therapies for head and neck cancer in-patients compared its 89 patients to 74 patients who were hospitalized and released before the project began. "Patients in the study healed faster, and reported less pain and more energy overall, than the previous patients," says Kligler. "They needed less medication for nausea, sleep, or anxiety. We found a savings of $150 per day per patient for overall meds."
Abrams emphasizes that "integrative interventions are not without costs." These can include staff-training, tapes and DVDs for at-home use, or part time services from certified specialists in a specific treatment, like massage.
Abrams is a principal investigator for a recently-completed nine site study involving 252 patients. Each completed six months of individualized treatment for pain (often musculoskeletal), typically including acupuncture, stress reduction, chiropractic, or massage. Investigators are analyzing the data for effects on pain, stress level, depression, sleep or mood disturbances, and other quality-of-life aspects.
Cost-conscious corporations are considering integrative health care. When Ford Motors found that it was spending $80 million to $90 million per year on managing back pain, the company estimated that their cost for that single health problem was adding $400 to the price of every car they sold. Disability payments were a major factor.
Managing back pain
Ford asked the University of Arizona Corporate Health Improvement Program (CHIP) to suggest a more cost-effective way to manage back pain. In 2010, CHIP conducted a study at a randomly selected Ford assembly plant in Louisville. For workers with lower back pain, the integrative approach included the usual care offered at Ford's clinics, plus onsite clinical acupuncture, mind-body stress reduction therapies, and referral to chiropractic services when indicated.
Over six weeks, participants' use of prescription drugs decreased by nearly 60 percent. Because employees cannot work on an assembly line while taking opiates, less medication use allows more workers to return to their jobs, bringing savings on disability costs. Ford has adopted this integrative approach in other company health clinics, with their insurers covering the costs.
Clinicians know that back pain usually subsides even without treatment. The Ford study didn't address this, and the study was not a randomized control trial.
Several major insurers are seeing the possibilities. For appropriate members of Aetna, subject to applicable benefit plans and exclusions, integrative approaches include acupuncture, biofeedback, chiropractic services, and electrical stimulation for pain.
Aetna will deem an integrative method medically necessary "only with adequate evidence of its safety and effectiveness in peer-reviewed published medical literature," stipulates James Cross, MD, head of Aetna's national medical policy and operations.
"Some nontraditional treatments can affect traditional medicine, so patients should always tell their physicians if any are being utilized." It's important, Cross stresses, to avoid "any scientifically unproven treatments outside of or in lieu of traditional medicine, particularly for serious illnesses."
Carol Milano, based in New York City, reports on health and health care. Reach her regarding this article at CMilano@managedcaremag.com.
What is integrative medicine?
"Integrative medicine encompasses the whole spectrum of health care interventions, from prevention to treatment to rehabilitation and recovery."
The 51-member Consortium of Academic Medical Centers for Integrative Medicine defines it as "the practice of medicine that reaffirms the importance of the relationship between practitioner and patient, focuses on the whole person, is informed by evidence [emphasis added], and makes use of all appropriate therapeutic approaches, health care professionals, and disciplines to achieve optimal health and healing."
Its scope is broader than "alternative medicine," which uses a nonallopathic therapy instead of a conventional method, or "complementary medicine," a nonstandard treatment used in combination with allopathic approaches.
Scientifically validated integrative practices include:
Acupuncture
Chiropractic care
Hypnosis
Massage
Meditation
Music therapy
Stress reduction
Tai chi
Yoga
For example, an individually designed integrative treatment plan for a cancer patient could combine radiation, acupuncture, chemotherapy, and tai chi.
Formal studies of integrative pain treatment
Studies of integrative pain relief for many types of conditions are regularly reported in peer-reviewed journals.
A randomized, controlled 2008 trial at Memorial-Sloan Kettering Cancer Center studied the effects of acupuncture in 70 patients after neck dissection. Chronic pain and shoulder mobility are common after-effects. Over four weeks, pain and mobility improved in 39 percent of patients receiving acupuncture, compared to 7 percent in the control group.
In 2006, retrospective analysis of records of 85,000 members of BlueCross BlueShield of Tennessee with low back pain compared costs of chiropractic and traditional care. Paid costs for episodes of care initiated with a chiropractor were nearly 40 percent less than with a medical doctor, researchers reported.
For 12 weeks, 68 fibromyalgia patients suffering generalized pain took twice-weekly tai chi classes at Tufts Medical Center in Boston. Study participants reported less pain, fatigue, and sleeplessness than the control group. At a three-month follow-up in 2010, one third had stopped using pain medication, compared with only one-sixth of patients in the stretching-only group.
In 2010, 400 Group Health Cooperative patients with unspecified chronic low back pain received weekly hour-long massages. At 10 weeks, more than 33 percent said their back pain was much better or gone. About two thirds reported greater activity, fewer days in bed, improved functioning, and decreased use of antiinflammatory medication.
More like this
'Alternative' Medical Treatments Raise Ethical Questions for Managed Care
---
Our most popular topics on Managedcaremag.com
---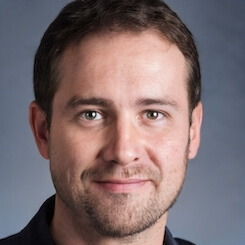 Paul Lendner ist ein praktizierender Experte im Bereich Gesundheit, Medizin und Fitness. Er schreibt bereits seit über 5 Jahren für das Managed Care Mag. Mit seinen Artikeln, die einen einzigartigen Expertenstatus nachweisen, liefert er unseren Lesern nicht nur Mehrwert, sondern auch Hilfestellung bei ihren Problemen.