A summary of ECRI Institute's Health Technology Forecast Report
Editor's Note: Managed care leaders are striving to make evidence-based decisions about new and emerging health technology. MANAGED CARE and ECRI Institute have joined in a collaboration to bring bi-monthly summaries of either an ECRI Institute Emerging Technology Evidence Report or a Health Technology Forecast profile. ECRI Institute is an independent nonprofit organization that researches the best approaches to improving patient care. It does its work by analyzing the research literature and data on clinical procedures, medical devices, and drug therapies.
Current clinical guidelines recommend first-trimester screening for Down syndrome using a battery of biomarker blood tests in combination with nuchal transparency testing by ultrasound imaging. Upon receiving a positive result (i.e., high risk) from these first-trimester tests, the woman may be counseled to undergo a similar biomarker test, which, if positive, may be followed by amniocentesis (sampling amniotic fluid surrounding the fetus in utero) or chorionic villus sampling (harvesting placental tissue cells in utero), depending on the week of gestation, to confirm the result.
Invasive testing carries a risk of miscarriage. Women and their physicians have great interest in a more effective noninvasive test.
Sequenom, Inc. located in San Diego, Calif. has developed the MaterniT21 test (formerly called the SensiGene Trisomy 21 test), a DNA-based, first-trimester screening assay for Down syndrome. The test uses what the company calls "fetal nucleic acid technology" to detect and isolate circulating fetal DNA from a maternal blood sample. Repeated parallel sequencing can detect an excess of chromosome 21 DNA of fetal origin, which indicates trisomy 21.
The company asserts that circulating fetal DNA can be obtained from a maternal blood sample very early in pregnancy (as early as 10 weeks, though the window for administering the test is broad) and could benefit pregnant women by helping rule out trisomy 21 abnormalities and thereby avoid more invasive testing. Therefore, women on whom the blood test was performed could have better information much earlier in pregnancy and without risk of miscarriage to enable earlier informed decision making.
Perspectives and predictions
According to the manufacturer, the MaterniT21 assay detects and isolates circulating fetal DNA from a maternal blood sample to screen for trisomy 21 (Down syndrome) as early as 10 weeks into pregnancy with purportedly very high sensitivity and specificity.
The test could enable women with a negative result to avoid further invasive screening with its attendant risk of miscarriage, which could have great appeal to patients and their clinicians.
This test has potential to become a standard screening procedure; however, to date, clinical trials have studied the test only in high-risk populations (women over the age of 35). To evaluate the true benefit of this blood test as a screening test for trisomy 21, trials are needed to evaluate the test in a cross-section of the population at large (e.g., women with normal risks and low risks as well as high risk; women of varying ages).
The company launched the MaterniT21 test in late 2011 as a laboratory-developed test and initially focused on dissemination in more than 20 major metropolitan markets; the test could be available as a commercial test kit by early 2013.
Other entities are developing a similar test, but none of these tests are expected to be on the market before 2014.
A general search of published codes revealed Current Procedural Terminology codes that address the use of several prenatal tests for trisomy 21, as well as codes relevant to the diagnosis of Down syndrome, including amniocentesis, chorionic villus sampling, and karyotyping.
Reimbursement issues
Typically, the U.S. Centers for Medicare & Medicaid Services (CMS) does not permit coverage of screening tests unless Congress passes a separate statute for coverage of a specific screening test. In 2006, however, Medicaid services for pregnant women were extended; CMS required states to provide pregnancy-related services, including prenatal care and services for conditions that might complicate pregnancy or medical conditions that might threaten the carrying of the fetus to full term or safe delivery. Mandatory services that Medicaid must provide include laboratory tests and various imaging tests, as well as family planning services. Individual states may decide to cover other services that are important to prenatal health; thus, the scope of what is provided depends on the state in which a woman on Medicaid resides.
Thus, the trisomy 21 test might be considered for coverage under that statute. Medicaid payment rates are, however, typically lower than Medicare national average payment rates. CMS does have coding in place for all the screening tests currently used for prenatal screening.
Excerpted with permission from ECRI Institute's database of Health Technology Forecast Reports. To download the full report, visit http://www.ecri.org/managedcare(link is external).
For inquiries about this report or membership in ECRI Institute's Health Technology Assessment Information Service, send e-mail to [email protected](link is external).
Technology impact ratings
Process impact: (3 – Moderate)
Adoption and diffusion of the MaterniT21 test will likely have no major impact on hospital operations but will have some impact on outpatient clinical services of obstetric practices and clinical laboratories if the test's sensitivity and specificity are equivalent to those of amniocentesis or chorionic villus sampling. Women who are screened and receive a negative result could elect to not undergo invasive testing, thereby reducing the demand for amniocentesis and chorionic villus sampling testing.
Financial impact: (3 – Moderate)
The company expressed its intention to price the test between $1,500 and $3,000, in keeping with the price for invasive trisomy 21 testing, according to the developer. As an add-on test to existing screening tests, it will add to costs for women who test positive and require confirmatory testing. If it helps to avoid invasive testing in women whose test result is negative, however, it may be cost neutral.
Health impact: (4 – Substantial)
This test could benefit pregnant women by helping rule out a trisomy 21 abnormality, and a negative result could help women avoid more invasive testing (i.e., chorionic villus sampling, amniocentesis) that poses a risk of miscarriage. Therefore, women in whom the blood test is performed could receive better information much earlier in pregnancy without risk of miscarriage to enable earlier informed decision making about whether to undergo additional invasive testing.
Utilization expected: (4 – 60 percent to 80 percent of patients)
The number of pregnant women electing to be screened might increase if the test eliminates the need for invasive testing. In addition, the MaterniT21 test is not associated with the same risk of miscarriage as standard screening procedures.
Time to early adoption: (5 – Adoption occurring now)
The MaterniT21 test is currently performed as a laboratory-developed test through Sequenom, Inc. located in San Diego, Calif. The company launched the MaterniT21 laboratory-developed version of the test in late 2011 and plans to apply for premarket approval to the U.S. Food and Drug Administration in mid-2012.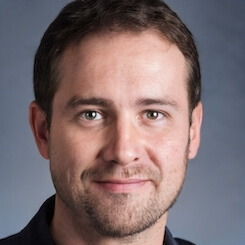 Paul Lendner ist ein praktizierender Experte im Bereich Gesundheit, Medizin und Fitness. Er schreibt bereits seit über 5 Jahren für das Managed Care Mag. Mit seinen Artikeln, die einen einzigartigen Expertenstatus nachweisen, liefert er unseren Lesern nicht nur Mehrwert, sondern auch Hilfestellung bei ihren Problemen.