When drug manufacturer coupons make members' costs for brand drugs equal to generics — or less — health plans, employers, PBMs, and members pay a price
Health plans that are trying to control their prescription coverage costs must act as if they are engaged in the game of whack-a-mole: They must be continuously ready to whack the latest "cost challenge" that pops up, lest they be overrun by steadily increasing costs. In today's marketplace, health plans' latest cost challenge is copayment coupon and discount card programs.
Linda CahnConfronted with ever-increasing drug costs during the past two decades, health plans fought back by developing cost-sharing programs to encourage plan beneficiaries to use lower-cost drugs. Health plans' most commonly used weapon to control their costs was tiered formularies. In fact, more than 90 percent of health plans use tiered formularies today, and more than 75 percent use formularies with three or more tiers. By requiring plan beneficiaries to pay higher copayments for higher-cost drugs — and allowing plan beneficiaries to pay lower copayments for lower-cost (typically generic) drugs — health plans increased the use of lower-cost drugs.
But recently, drug manufacturers purposely began to design copayment coupon and discount card programs to undermine health plans' cost-sharing arrangements. By reducing, or even eliminating, plan beneficiaries' copayment requirement, manufacturers cause plan beneficiaries — and their doctors — to believe there is no longer a reason to use lower-cost drugs. And health plans, which pay for most of the cost of every drug dispensed, are thus increasingly stuck with the higher tabs that arise from plan beneficiaries' use of higher-cost brand drugs.
Brand drug manufacturers are now distributing copayment coupons and copayment discount cards in four different ways: directly to doctors, directly to pharmacies, directly to patients through Web sites and advertisements in other media, and through an automatic electronic transaction — without the use of any paper coupon or discount card — when a drug is dispensed.
Coupons are an increasing threat
In 2009, approximately half of the top-selling 109 drugs had copayment subsidy programs. In 2010, drug manufacturers subsidized copayments for about 100 to 125 million prescriptions, or 11 percent to 13 percent of all brand-name prescriptions. Over two years, the number of copayment programs quadrupled: From 86 in July 2009 — to 275 in April 2011 — to 362 in November 2011. Today, coupon programs exist for more than 370 drugs.
Take a look at a coupon Web site — www.internetdrugcoupons.com — and you'll see a list of drugs for which coupon copayment programs exist. As you'll note, most of the listed drugs are higher-cost brand drugs. As you'll also note, a large portion of the listed drugs are not drugs that have just lost — or will soon lose — their patents. In fact, many of the drugs listed on the Web site have many more years of patent life. However, most of those drugs face competition from generic manufacturers of therapeutically similar drugs that could serve as alternative, less expensive drug choices, but for the fact that copayment subsidy programs undermine the use of lower cost drugs.
As you'll also note, each of these blockbuster drugs with sales of more than a billion dollars now have coupons: Abilify (BMS), Atripla (BMS/Gilead), Celebrex (Pfizer), Crestor (AstraZeneca), Diovan (Novartis), Effexor XR (Pfizer), Geodon (Pfizer), Nexium (AstraZeneca), Vytorin (Merck) and Zetia (Merck). Many drugs with sales under $1 billion, whose manufacturers would undoubtedly like to generate blockbuster-level sales, are also on the list.
Experts estimate that brand drug manufacturers are spending between $3 billion and $6 billion annually on coupon programs. However, based on an estimated return on investment of 4:1 to 6:1, it's likely that brand manufacturers will expand their coupon programs. In fact, analysts project copayment program use may increase by 15 percent per year, meaning coupons will cover 50 percent of brand drug prescriptions — 500 million prescriptions — by 2021.
Although federal law prohibits coupon use by Medicare and Medicaid participants — and coupons typically state this (usually in small print) — if you're a Medicare or Medicaid insurer, you can't assume that you are free of the coupon morass. Based on a survey commissioned by the Pharmaceutical Care Management Association (PCMA), the association that represents pharmacy benefit management companies, approximately 7 percent of Part D enrollees — 2 million people — may be using coupons.
Shadow insurance system
Regardless of whether coupons and discount card programs are distributed directly to consumers or indirectly through doctors and pharmacies or they are implemented electronically at the point of sale, copayment subsidy programs are invisible to health plans that are paying the bulk of drug costs. Copayment subsidy programs are also invisible to the entities that adjudicate most prescription drug claims — PBMs and insurance companies.
Manufacturers distributing coupons have developed a shadow system to process coupons. When someone with drug coverage purchases a drug covered by a coupon, the pharmacist enters all data necessary to invoice the PBM or insurer, but does so without in any way indicating that the member will not be covering the full amount of the copayment or coinsurance. Thereafter, the pharmacist enters information into a secondary insurance system — created by the manufacturer or a third party vendor — to obtain payment from those entities in the face amount of the coupon or discount card and thus relieves the individual of some or all of his copayment obligation. The manufacturer — or its third- party vendor — subsequently pays the pharmacist, frequently adding an additional dispensing fee to compensate the pharmacy for the extra work involved in processing the transaction, and gives the pharmacy an incentive to process more coupons.
What health plans can do
Unfortunately, there are no easily implemented — or entirely effective — methods of whacking the coupon mole.
However, you do have effective clubs to try to control how often the mole appears, and with what ferocity it destroys your attempts to control costs. And you have to be willing to use at least some kind of club against this mole. In my firm's view, your simplest approach is to uniformly change the copayments for each drug tier and thus create a greater differential between the copayments.
This action has several advantages: Assuming that copayment differentials are large and that the reason for their increase is well explained to all beneficiaries (described below) — the differentials should further discourage brand drug use and simultaneously limit the utility of copayment subsidy programs. The disadvantage of this approach is that it will have little effect for all drugs that manufacturers are subsidizing by creating a $0 copayment. And if the approach is not well explained to your plan beneficiaries, it could meet with resistance.
An alternative approach that also relies on adjusting your copayments is to amend your existing contract and require your PBM (or insurer acting like a PBM) to create a different copayment for every drug for which there is a coupon — and require the new copayment that's created for each subsidized drug to be the sum of the coupon value for each manufacturer-subsidized drug, plus the existing copayment for the drug, given its tier.
The advantages of this approach are clear: As soon as you implement your new copayment arrangement, whenever one of your plan beneficiaries tries to use a coupon to purchase a manufacturer-subsidized drug, the plan beneficiary will suffer sticker shock from the high copayment and thus be discouraged from using couponed drugs. Even if a member does not try to use a coupon but has a prescription for a couponed drug, that person will incur the same sticker shock.
However, when the beneficiary reacts to the new copayment price at the pharmacy counter, you can ensure through messaging from your PBM that the retail pharmacist explains that the plan beneficiary has two choices. He could purchase a lower cost generic that is available or, if he wants to pay for the higher-cost brand drug, the pharmacy will enroll him in a coupon program and process a coupon. This ensures that the member's out-of-pocket costs remain the same as under the previous copayment structure, i.e., before the coupon came into play.
Given the additional work required of pharmacies, this approach may effectively transform retail pharmacists into generic drug advocates for your health plan. Plus if the approach is adopted by many health plans, it could lead manufacturers to conclude that copayment subsidy programs are counterproductive and to abandon them.
Significant danger
However, an opposite scenario may unfold, which makes clear a significant danger to this approach: Retail pharmacies may prefer to process coupons to obtain extra dispensing fees and take advantage of the situation to enroll as many beneficiaries as possible in coupon programs. And doing so would mean drug manufacturers would have even greater access to plan beneficiaries' private information — a truly undesirable result.
Other disadvantages of this approach are also clear: Health plans may be reluctant to introduce ever-changing, adjustable copayments for several reasons: Plan beneficiaries will be shocked — and thereafter likely annoyed — by the inconvenience of having to change their prescriptions or process coupons. And constant copayment changes will be equivalent to creating an unknown and unknowable plan structure for doctors, as well as plan beneficiaries.
Copayment changes
Note also that any health plan that adopts this approach must amend its existing PBM or insurer contract to make it accountable for accurately implementing weekly copayment changes.
Other possible actions that do not focus on copayment changes include several that will be somewhat effective and more easily implemented:
Create or increase prior-authorization programs: Using NDC edits, you can create prior-authorization (PA) programs for as many subsidized brand drugs as you choose, focusing on those with the greatest cost for your organization, and continuously adjusting which drugs are on the program based on new coupons that appear. In so doing, you'll need to weigh the cost of PA as imposed by your PBM (or insurer) against how much you will save by blocking each subsidized drug, as it may not be cost-effective to block certain drugs.
Also, you'll need to draft specific language identifying PA program protocols and ensure that your contract with your PBM (or insurer) contains explicit language identifying how penalties will be calculated if that entity does not implement the PA program accurately. Plus, you'll need to run audits on the entity's PA implementation, since many PA programs are not successfully implemented.
Create or expand mandatory generic programs: Some health plans have mandatory generic programs for all drugs with a generic equivalent, and even include some therapeutically similar generic drugs. Others have implemented such programs, but limited to a few specified drugs. By creating a program that includes more drugs — and continuously adjusting drugs that are included in the program based on new copayment coupons that appear, you can eliminate the cost implications of any subsidized drug you choose. Plus you can do so without incurring additional, ongoing charges, which won't be the case if you implement a PA program.
Again, you need to: write clear program protocols, amend your contract with your PBM (or insurer) to write specific penalty language if protocols aren't satisfied, and audit the implementation of your program if you want to rest assured that you are fully protected. Note that a weakness of this approach is that many couponed drugs do not have therapeutically equivalent generic drugs, and you may be reluctant to create mandatory generic protocols that require beneficiaries to use therapeutically similar (as opposed to equivalent) drugs. Plus in connection with some drugs, it would be clinically inappropriate to do so. Therefore, even if you implement an extensive mandatory generic program, you cannot address all drugs for which there are now coupons.
Block coverage of certain drugs using NDC edits or create a closed formulary: If your health plan is sufficiently concerned about rising costs, you may want to reduce the number of covered drugs or create a closed formulary where you are only covering generic drugs and a limited number of other drugs. If you are a managed care organization or an insurance company that has created many options for your individual or group clients, generating such an alternative — and explaining its utility — makes particular sense.
If you are a relatively large health plan, creating two different covered drug lists — or an open and closed formulary — and informing members that they will have to contribute a different premium depending on which list or formulary they choose also makes sense. Our present economic situation presents a real opportunity for insurers — and all other plans — to make clear to beneficiaries that it is in everyone's interests to use lower-cost drugs whenever feasible.
Explanation needed
Accordingly, all of these suggestions should be accompanied by a thorough public relations campaign directed at your plan beneficiaries. You need to explain why coupons and discount cards drive up a health plans' aggregate costs and, therefore, your plan beneficiaries' costs, since higher aggregate costs will inevitably result in higher premiums. You also need to explain why therapeutically equivalent — and therapeutically similar — generic drugs are an ideal way for every beneficiary, and the health plan, to maximize return on money spent.
Also, if you don't already have a contract in place with pass-through pricing for all drugs — not just retail drugs — you can take advantage of the coupon morass and negotiate a new contract to obtain pass-through pricing for all drugs from your PBM (or insurer acting as a PBM). And then you can couple your new pricing with a new Web site that provides information to your plan beneficiaries on the relative costs of brand and therapeutically equivalent or similar generic drugs. This will make it clear to members just how much money is being wasted on second- and third-tier drugs with copayment subsidy programs when first-tier generic drugs could be purchased at far lower costs.
You should also make clear that most — maybe all — copayment subsidy programs are not designed to help the people who most need the help. These programs are not means-tested, and they typically can't be used by the uninsured. Instead, copayment subsidy programs reduce, or eliminate, the required copayment for people with insurance coverage. And these programs do so in connection with higher-cost brand drugs that could and should be sold at far lower costs or replaced with lower cost generic alternatives.
Finally, you should also amend your existing contract with your PBM (or insurer acting like a PBM) and ban coupon use for your PBM's mail order and specialty drug pharmacies. When you do so, you should also add contract language that requires that entity to provide its secondary insurance tape to enable you to audit and verify that it has not processed any coupons in connection with your book of business.
Coupons harm PBMs
Whatever approach your health plan attempts to take, it's important for you to understand how copayment subsidy programs may be re-aligning the interests of the various parties involved in drug coverage:
PBMs have long been dependent on two major sources of revenue for their profits: profit spreads on generic drugs between the amounts the PBMs pay for drugs and the amounts they invoice their clients, and rebates and other monies that are labeled with different names (administrative fees, health management fees, data sales fees, etc.) that PBMs are paid by manufacturers.
Copayment subsidy programs are jeopardizing both of those sources of manufacturer revenue, since copayment programs decrease generic drug use and reduce manufacturers' incentives to pay PBMs rebates and other monies. Also, to the extent that copayment subsidy programs erode the utility of formularies, PBMs lose their purported leverage to act in your interests to decrease your costs. For all of those reasons, it's in PBMs' interests to ally with health plans to decrease coupon use.
Stuck in their ways
Doctors have long resisted interference with their prescribing patterns. They also have long been influenced by manufacturers to prescribe higher-priced brand drugs through drug rep visits to the doctors' offices, continuing medical education programs that focus on brand drug prescribing, speaker bureaus sponsored by the pharma company, and free samples of brand drugs. Plus when patients walk into their offices and ask for advertised brand drugs, studies show that doctors are likely to prescribe them. Accordingly, when alerting members to coupons' disadvantages, you may want to take advantage of the coupon morass to educate them about doctors' counterproductive brand drug prescribing predilections.
Pharmacies have made greater profits on generic drugs than brand drugs for many years. But coupons and discount cards may create alternative profit centers. Some manufacturers are apparently arranging to pay an extra dispensing fee to compensate pharmacies for processing the copayment subsidies. And while there is no evidence yet that pharmacies are engaging in copayment double dipping, the manufacturers' shadow system does present pharmacies with the potential for dispensing brand drugs, collecting copayments from individuals, and thereafter collecting copayments and a possible additional dispensing fee from brand manufacturers.
Finally, consumer groups now have good reason to align themselves with health plans. In 2005, the Prescription Access Litigation Project (PAL) — a coalition of 118 organizations representing consumers, health care advocates, seniors, labor unions, not-for-profit health plans, legal services organizations, and others — testified before the FDA and asked it to ban the use of coupons.
More recently, PAL boldly filed seven lawsuits, against eight manufacturers, seeking to obtain damages in connection with 21 drug copayment subsidy programs. Health plans wanting to assist — or become involved in — PAL's efforts would probably be welcome and could assist this worthy effort.
In sum, while coupon and discount card programs are popping up like moles in a whack-a-mole game at an ever-faster rate, their omnipresence in the marketplace does present health plans with a unique new opportunity to create greater incentives for plan beneficiaries to use lower-cost drugs.
If you take some action to respond to the growing presence of copayment programs — and simultaneously educate your beneficiaries as to why you are doing so — you may not "cure" the coupon problem, but you may end up better off, and with lower costs, than before these programs appeared.
Linda Cahn, a graduate of Princeton University and Hofstra University Law School and a member of the New York and New Jersey bars, is the president of Pharmacy Benefit Consultants, a nationwide consulting company that assists insurance companies, corporations, unions, and government entities in analyzing and improving their PBM contracts and conducting better PBM RFPs.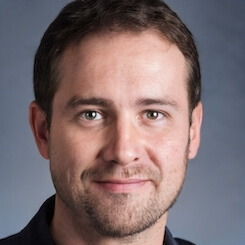 Paul Lendner ist ein praktizierender Experte im Bereich Gesundheit, Medizin und Fitness. Er schreibt bereits seit über 5 Jahren für das Managed Care Mag. Mit seinen Artikeln, die einen einzigartigen Expertenstatus nachweisen, liefert er unseren Lesern nicht nur Mehrwert, sondern auch Hilfestellung bei ihren Problemen.