Plans will compete for new enrollees, including people with major health problems
MANAGED CARE 

May

 

2012

. ©MediMedia USA
Plans will compete for new enrollees, including people with major health problems
John Carroll
In early April, state officials in Ohio unveiled a new regional structure for Medicaid. In place of the eight zones it has now, they carved the state into three big markets: North, Central and Southeast, and West. And they tapped five plans — Aetna Better Health of Ohio, CareSource, Meridian Health Plan, Paramount Advantage, and United Healthcare Community Plan of Ohio — to operate in all three zones starting Jan. 1, 2013.
Overall, Ohio officials asserted, the five plans would be better positioned to do more to give incentives to providers to make sure they were performing to the highest standards with a simplified market structure. And the reduced number of zones would help the cash-strapped state save money, they added, while making the business more stable for the payers and providers involved.
There was just one catch: Longtime Medicaid player Molina Healthcare — which had long relied on the Ohio market to provide a big chunk of its revenue — was left on the sidelines in this new cost-saving and efficiency maneuver. Simmering over the damage done, the plan recently filed a formal protest.
Ever since the Affordable Care Act (ACA) passed two years ago, raising the prospect of a rapidly expanding market, managed care plans have been aggressively pushing into states. Health plans want to position themselves for a Medicaid expansion slated under the law in 2014, and want to be first in line as states shift people into managed Medicaid.
Molina's get-tough approach in Ohio — mirroring a dust-up in Missouri at the same time — underscores how competitive the field has become.
"Managed care companies see the writing on the wall," says Matt Salo, executive director of the National Association of Medicaid Directors. "Medicaid is a big player, but with the ACA expansion coming in a year and a half, with 17 million people added to the rolls, Medicaid is going to become an even bigger player. The aged, blind, and disabled are a huge untapped market for better care. Companies see what's going on here, and if they get behind the eight ball, they lose out on shaping this. They're going to fight."
Shift to managed care
The aged, blind and disabled that Salo refers to are in a relatively narrow Medicaid population that is fertile new territory for managed care. Under the Affordable Care Act, states have been required to hold the line on eligibility rules to prevent them from making it harder to qualify under the feds' maintenance-of-effort restriction. But with states facing a grueling long-term downturn in tax revenue, legislatures have been turning ever-larger portions of the population over to managed care companies that promise to ease the burden even as they provide proper care.
"More states are expressing an interest in managed care," says Joe Moser, the government affairs director for Medicaid Health Plans of America, a trade group that represents the industry. "Just this year they started new programs in Louisiana and Kentucky, with major expansions in Texas and Washington and Ohio. There's also a new program starting in New Hampshire, which was delayed to January 1."
According to the figures Salo has been gathering from CMS, managed care's piece of the Medicaid pie has swelled to 70 percent of enrollees. But while the population is big, it largely comprises low-cost members, such as women and children and working families, which account for about 20 percent of overall costs.
"We've done managed care for people who are healthy," says Salo. "It's good, but all of the spending is still out there in unregulated fee-for-service. And that's the direction the industry is going — managed care for SSI [Supplemental Security Income] people with disabilities and managed long-term care."
The federal government says that over the next 18 months, based on waiver requests from states, it expects that 70 percent to grow to 85-90 percent, Salo adds. And as health plans delve deeper into the sickest members of the Medicaid population, the 20 percent of expenses they cover today should rise to around 50 percent.
"I wouldn't be surprised if it hit 90 percent," agrees Meg Murray, the CEO of the Association for Community Affiliated Plans, which works with payers that specialize in low-income populations. And the competition for that market is fueling a showdown in states — several of which have been experimenting with new ways to curtail coverage.
There's nothing new about redrawing the boundary lines on state Medicaid zones. Analysts note that the lines often change as states try to balance providers against the unique markets and populations they have to serve. But as a broad number of states turn to managed care companies, often while trying to limit services in the hunt for every scrap of savings they can find, it's another potential flashpoint for health plans — some of which are aggressively beefing up their Medicaid operations ahead of the big expansion that lies in wait on the first day of 2014.
States often try to divide up markets to balance the number and type of providers, adds Moser. If a state has only two or three level-one trauma centers, for example, they may want to make sure they're divided among the regions. Says Moser: "It usually depends on the provider distribution."
Unique challenges
Markets inside a state can present unique challenges. The Appalachian market in Eastern Tennessee is a far cry from Western Tennessee's, Salo says by way of example. And the majority of the states prefer to limit the number of plans allowed to compete in each region to two or three plans that are capable of really competing for members. Any time the landscape shifts under the plans' feet, any plan that finds itself cut out is "likely to raise a stink."
That's what happened in Missouri earlier this year. State officials opted to limit the number of plans serving some 430,000 Medicaid members to three, dropping two from the roster. Once again, Molina was left out in the cold — this time as Centene stepped into the slot. And once again Molina sued as accusations of bid rigging and political favoritism flew in the divided state legislature.
Guarding against 'rash' cuts
Managed care has emerged as one of the most popular options for states looking to control Medicaid costs.
Until the feds' maintenance-of-effort restrictions come off with the expansion of the Medicaid program, states' hands are tied on eligibility requirements — though that hasn't stopped some from seeking waivers. States are typically left with two other strategies: They can cut payment rates to providers or they can eliminate services.
Joy Wilson, health policy director and senior federal affairs counsel at the National Conference of State Legislatures, notes that there's considerable trepidation about cutting rates any further, with legislatures fearing an exodus of providers. That leaves them trimming optional services such as dental and vision care.
Fear of rate cutting also inspired Hawaii to make a failed effort to get a federal waiver restricting Medicaid beneficiaries to no more than 10 days in the hospital per year.
"You have to be careful you don't eliminate optional services that result in hospitalization," says Wilson, who recently traveled to Illinois to warn against "rash" cuts such as limiting prescription services or refusing to cover expensive organ transplants.
For managed care advocates, the limited options help make their case. "We think that states should be putting more of the population in managed care," says Murray.
The toughest challenge, though, is members who qualify for both Medicaid and Medicare.
"Duals," says Salo, "are the next frontier.
---
Our most popular topics on Managedcaremag.com
---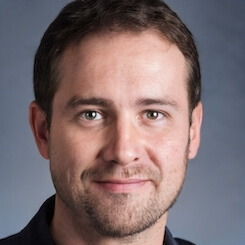 Paul Lendner ist ein praktizierender Experte im Bereich Gesundheit, Medizin und Fitness. Er schreibt bereits seit über 5 Jahren für das Managed Care Mag. Mit seinen Artikeln, die einen einzigartigen Expertenstatus nachweisen, liefert er unseren Lesern nicht nur Mehrwert, sondern auch Hilfestellung bei ihren Problemen.