Even though accountable care organizations have not lived up to their promise, some will ultimately succeed
Between now and 2014, much is about to change with regard to managed care. While those historically focused on managed care have found themselves primarily engaged with traditional managed care organizations such as health maintenance organizations (HMOs) or Medicare Advantage (MA) plans, the managed care landscape is expanding greatly. Scheduled events such as a Supreme Court ruling and the presidential election, plus the natural evolution of provider systems, will force change.
Richard Stefanacci, DOWhile these changes will result in winners, there will also be organizations that are not able to position themselves well in a volatile market. Those that do will survive primarily because they understand the market.
If the court approves
All eyes are on the Affordable Care Act (ACA), whose future is in doubt. The Supreme Court will soon issue the last word on the legality of the ACA mandate that individuals buy health insurance or pay a penalty. Beyond the individual mandate, the entire ACA is in danger.
An adverse ruling could make the presidential election a referendum on health care reform. If the individual mandate is removed and subsidies do not materialize, many of the 50 million-plus uninsured will probably remain uninsured, so the focus of reform will shift from caring to cost reductions so that payers and individuals alike can afford care.
My organization, the Access Group, last year surveyed health care professionals, including community physicians, medical directors of large physician groups, and medical and pharmacy directors who work in institutions. The survey included health care professionals managing over 20,000 hospital beds. Respondents were asked to rate how great an effect the ACA will have on them in the next three years, and hospital officials thought that they would be more affected than did other health care professionals.
Asked "Is your organization being run as an accountable care organization (ACO)?", 33 percent of group practices said "yes" and 38 percent of institutional settings said "yes," demonstrating that organizations are moving toward accountable care structures.
Respondents also expect to see more sophisticated clinical outcomes tracking systems and the use of e-prescribing systems over the next three years. They also expect electronic medical records (EMRs) to meet and exceed federal meaningful use requirements in the next few years, particularly in institutions.
One of the few areas where the group practices felt more strongly than institutions was in the magnitude of the focus on hospital admissions — both on readmissions and on prevention of inappropriate hospitalizations. Because institutions still rely principally on revenue from admissions, appropriate or not they were less concerned at this time over the magnitude of the focus on hospital admissions.
ACOs and first-generation clinically integrated networks will not generate sufficient cost savings to be relevant, and health care organization leaders would be wise to skip the first-generation models.
These results suggest that there might be a significant change from past care delivery models. Traditionally, medical staffs had the responsibility for monitoring and maintaining high quality care within an institution. While institutions have always borne the financial risk for the cost of care ordered by their physicians, pay-for-performance programs now put institutional revenue at risk, contingent on their physicians' clinical practices and communication skills.
Geisinger Health Plan in Pennsylvania, ThedaCare in Wisconsin, and Virginia Mason Health System in Washington are exemplary managed care organizations that show that standardizing care through thoughtful process redesign can improve efficiency, quality, safety, and patient satisfaction.
Institutions can no longer afford to delegate the responsibility and accountability for the cost and quality of care to an independent medical staff of physicians practicing and promoting the traditional autonomous and highly variable model of care. Institutions will have to work with their affiliated medical groups to develop the clinical infrastructure with a new breed of leaders who will have the authority and accountability for cost, quality, and patient satisfaction in their service lines.
Convergence
Providers will consolidate into large integrated delivery systems (IDS) where group practices and institutions come together, partly to negotiate compensation with payers. This consolidation may result in organizations that become too big to fail in their local market.
Recently Steward Health Care System, a large hospital group in Massachusetts, launched an insurance plan that requires members to use its providers for nearly all routine health care needs. The system intends to offer a plan price that is 14-30 percent below comparable products, according to an article in the Wall Street Journal last September. This trend was consistent with our survey that demonstrated that both large group practices and IDSs envision themselves operating a managed care plan fully responsible for all costs of care.
While there is obvious benefit in size, one Medicare demonstration project shows that even the most integrated medical groups might have a difficult time generating significant savings on Medicare fee-for-service patients. In addition, when a group practice did receive shared savings payments, the magnitude of these payments was not sufficient to cover the infrastructure cost associated with operating an ACO.
That Medicare program is the Physician Group Practice Demonstration Project (PGP), established by the Affordable Care Act. ACO providers treating fee-for-service patients would share savings should the ACO meet certain quality and cost benchmarks. Ten of the nation's most integrated medical groups participated.
A report from the National Institute for Health Care Reform notes that "the economic and market rewards [for ACOs] may not materialize for a long time, if ever." None of the organizations in the demonstration indicated positive return on investments related to improvement activities.
Any savings probably came from reductions in both admissions and high-cost procedures such as imaging. The return on investment for the "successful" demonstration participants was negative even before accounting for the loss of admissions and procedural revenue.
Financially, the participants would have been much better off not participating in this ACO-like demonstration. From the demonstration experience, it appears that the only parties that will receive financial benefit from the establishment of a Medicare ACO are the lawyers and consultants retained for this purpose. Buyer beware!
Many physicians and hospitals have formed clinically integrated networks that they believe will evolve into ACOs. While these networks have noble goals and some have positive results, few have demonstrated the competency to significantly lower the cost of care. Even Advocate Physician Partners in Illinois, a joint-venture clinically integrated network in operation for more than 15 years, could not document medical cost savings in real dollars, but stated that improvements in the cost of care are "inferred."
Effective delivery model
One could argue that even though it is unlikely that ACOs and first-generation clinically integrated networks will achieve cost-saving benchmarks, ACOs may still eventually evolve into an effective delivery model. However, as the noted consultant Jeff Goldsmith points out, the track record for past similar efforts for physician-hospital collaboration has been "dismal," and there is no reason to assume that this time it will be different. (See MANAGED CARE Editor John Marcille's Q&A interview with Goldsmith at http://snurl.com/23bj6j8.)
ACOs and first-generation clinically integrated networks will not generate sufficient cost savings to be relevant, and health care organization leaders would be wise to skip the first-generation models, avoid the knee-jerk reaction to rush to become an ACO as soon as possible, and begin a slow, thoughtful journey toward the creation of second-generation clinically integrated networks capable of managing risk and targeting the 20 percent of the population that incurs 80 percent of the cost.
In "Following the Money: Factors Associated with the Cost of Treating High-Cost Medicare Beneficiaries," a 2011 article in Health Services Research, James D. Reschovy and colleagues conclude:
Health reform policies currently envisioned to improve care and lower costs may have small effects on high-cost patients who consume most resources. Instead, developing interventions tailored to improve care and [lower] cost for specific types of complex and costly patients may hold greater potential for "bending the cost curve."
Also last year, Nathan S. Kaufman, in the Journal of Healthcare Management, states:
Rather than pilot-test an ACO model on Medicare or commercial fee-for-service patients in which reductions in admissions will affect the revenue of the health system, these networks may cut their teeth on the self-funded pool of hospital employees and dependents, where a reduction in admissions and costs results in savings for the organization.

Critical elements for a successful second-generation clinically integrated network include primary care-based medical homes, digitally connected electronic medical records with point-of-care protocols, disease management programs, relationships with post-acute providers, and a culture committed to improving the cost and quality of care for patients rather than to maintaining individual provider income and autonomy.
As organizations age, they may find that their models are unsustainable. Even the Congressional Budget Office (CBO) appears to be skeptical about the ACA's ability to reduce the deficit, according to its original baseline projections. As a result, the CBO produced an "alternative fiscal scenario" using the more realistic assumptions that tax revenues would remain at historical levels (i.e., 19 percent of GDP) and cost control features of the new law would have only a moderate effect.
This more realistic scenario further supports the CBO task force's assertion that health care costs will contribute to the destabilization of the economy. Richard Foster, the chief actuary for the Centers for Medicare & Medicaid Services (CMS), supported this concern when he testified before Congress that the new law will increase the nation's overall spending on health care by $289 billion through 2019.
Economically, we are in a health care bubble that will eventually burst. Out of necessity, both state-funded and federally funded health care programs will intensify pressure on providers to reduce the per-capita cost of care.
Historical pace
In the immediate term, this pressure will take the form of draconian reductions in fee schedules, as we are currently seeing in some states' Medicaid programs. Over the long term, government-funded health care will move from fee-for-service payment to either bundled/episodic or population-based payments. Given the historical pace with which government implements changes in payment methodologies, one can expect these to be phased in between 2016 and 2018.
Only a matter of time
Health care is in a state of accelerated evolution, changing from a competitive market of independent group practices and institutions to one of integrated delivery systems. While most medical groups continue to operate independently of accountable care like organizations, the economics of private practice have become more challenging every year. Facing a volatile market marked by diminishing revenues, private practice medical groups will need to handle multiple challenges to remain viable. These changes in the marketplace will increasingly challenge the traditional independent physician medical group model, making future success dependent on the strategic use of adaptability and evolution. Interest in integration strategies is reasonable as it can provide a physician medical group with stability through the quantity and efficiency that can come through a partnership with a large health care organization.
The primary driver behind the interest in integration is the change occurring in health care financing. Health care reform is calling for increased accountability coupled with cost control. Integration is seen as the key to transferring financial risk from payers to providers. Integration joins the interests of the hospital and the medical group through risk sharing and restructuring of their respective business models. A method to provide cost-effective and clinically effective patient care has resulted through reform efforts with the development of ACOs. Independent group practices will need to be engaged in the challenges and opportunities that result from the changes resulting from health care reform to remain viable.
ACOs offer the opportunity for physician medical groups to participate in a new model of health care delivery that can offer practice growth, financial success, and future stability. Financial rewards are possible for physicians in an ACO with the stabilization or enhancement of incomes through increased patient volume and improved efficiency. ACOs can maximize revenue and minimize expenses through administrative assistance, increased leverage in negotiating payer contract, and increased number of providers sharing overhead costs. Additionally, the ACO can offer medical groups an opportunity to lighten the burden of the looming capital expense associated with health information technology.
While an ACO has potential benefits to a medical group, an integration strategy only succeeds when the organization's mission, quality, and financial objectives are being met. Organizational success is realized through market share growth, quality improvement, net revenue gains, and improved operational efficiency. The risk for the medical group that embarks on an integration strategy rests not only upon the success or failure of the ACO but also on the satisfaction of individual physicians.
The two core objectives of ACOs, to improve patient care and lower cost, cannot be achieved by hospitals or medical groups alone and are possible only through a truly collaborative culture. Medical groups that are considering an integration strategy must evaluate the structure of the potential relationship and the effects on clinical, financial, and operational components of the practice.
The issue of control and the provision for the medical group to have meaningful input in the ACO will be extremely important. The key to ACO success for the group practice therefore is a relationship of mutual inclusion. Medical groups need to be cautious and informed when considering an integration strategy and understand what effects the relationship will have on the practice, the individual physicians, and the patients, before any agreement is reached.
A health care organization's sustainable future depends on this transition from silo management to integrative management. This transformational change driven by a multitude of economic and quality-of-care factors will require a new expertise found in very few organizations. That expertise requires true physician leadership being paramount for successful integration into ACOs, but this expertise currently is felt to be in short supply.
ACOs have received significant attention since passage of the Patient Protection and Affordable Care Act (ACA) in spring 2010. While it is still not completely clear how ACOs will be structured under the ACA, there is an undeniable push for cost management and enhanced service through better communication, collaboration, and care coordination from health care organizations.
Seamless
As the health care system focus sharpens on value, providers will need to function as integrated organizations delivering efficient coordinated medical services across a continuum of care. All aspects of an organization's operations — financial, clinical, and administrative — will need to function together seamlessly.
To lead or participate as an ACO or ACO-like IDS, new competencies and significant resources will be required of health care organizations.
Required organizational competencies for ACOs overall, as indicated by a consensus of current thinking, include:
Executive and physician leadership
A culture of teamwork
Strong relationships with physicians and other providers
An IT infrastructure for management and care coordination
An organizational infrastructure for monitoring, managing, and reporting quality, cost, and outcomes
Resources for patient support
The ability to manage financial risk involved in the care of a defined population
The ability to receive and distribute payments
Integration plan
To assume full responsibility for the provision of care to a defined group of patients, health systems must have an effective integration plan.
The functional and new capability requirements for better care management, financial planning capabilities, and coordinated utilization management and review systems requires a systemwide reorganization. Rigorous fact-based planning is needed to guide organizations as they undertake the commitment to build these capabilities to achieve the necessary level of integration. Both strategic and tactical plans that have been thoroughly tested under numerous alternate scenarios will be needed to ensure success.
Many hospitals and health systems do not currently have these required competencies for ACO participation. Therefore significant investment and expertise will be required. For most organizations, the gap between current capabilities and future requirements is vast, requiring many years for such organizations to achieve the requirements for success.
Throughout these evolutionary changes, group practices and institutions need to focus on managed care principles to operate most efficiently. These organizations will rely on giving needed resources to their providers, motivating them to be effective, and providing feedback so they can continue to survive and thrive.
Nathan Kaufman, Paul Stefanacci, and Seth Gordon collaborated with Richard Stefanacci in the research and writing of this article.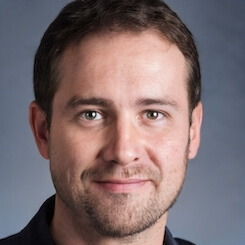 Paul Lendner ist ein praktizierender Experte im Bereich Gesundheit, Medizin und Fitness. Er schreibt bereits seit über 5 Jahren für das Managed Care Mag. Mit seinen Artikeln, die einen einzigartigen Expertenstatus nachweisen, liefert er unseren Lesern nicht nur Mehrwert, sondern auch Hilfestellung bei ihren Problemen.