Formulary managers need to make head-to-head comparisons of dabigatran and other anticoagulants used to treat atrial fibrillation
Sometimes it can be hard for a new medication to become established when its competition is a drug with an illustrious history.
Warfarin, the stalwart clot fighter, began life as rat poison, causing fatal bleeding. Its safety in humans was found accidentally when a despondent soldier's suicide attempt failed. In 1958 it aided President Eisenhower's recovery from a heart attack, and in the 50+ years since then, it has enjoyed a rock-solid position as the go-to anticoagulant.
But it is not a perfect drug. It has a narrow therapeutic range that can be hard to maintain in some patients, jeopardizing its efficacy in preventing stroke and avoiding bleeding
New anticoagulant
Warfarin has been the leading agent in treating atrial fibrillation (AF), which affects 2.3 million people. AF increases the risk of stroke by 500 percent, so new anticoagulants are needed as alternatives.
Dabigatran (trade name Pradaxa), approved in 2010, is one of those agents. Since its advent, it has been fighting to establish its position vis-à-vis warfarin.
Dabigatran is approved for nonvalvular atrial fibrillation, the most common type of arrhythmia. It offers a real alternative to warfarin with a new mechanism of action and fewer drug and food interactions. Most important, in RE-LY (Randomized Evaluation of Long-Term Anticoagulant Therapy), dabigatran's key phase 3 clinical trial with 18,000+ subjects, the number of strokes that occurred in patients receiving the drug was 35 percent less than in those who received warfarin.
Results from the RE-LY trial
Dabigatran was approved in 2010 based upon the RE-LY trial (Randomized Evaluation of Long-Term Anticoagulation Therapy. This phase 3 trial indicates that dabigatran is 35 percent more effective than warfarin in preventing stroke. The FDA panel that reviewed the trial determined that the bleeding rates were similar.
Results of the RE-LY clinical trial for dabigatran
Endpoint
Dabigatran
150 mg/BID
Warfarin
Hazard ratio
Statistical significance
First occurrence of stroke/systemic embolism
1.11%
1.69%
0.66
0.53-0.82 (95% CI)
Major bleeding rates
3.11%/yr
3.36%/yr
N/A
Not significantly different
Major GI bleeding rates
1.51%/yr
1.02/yr
N/A
P < 0.001
Source: Connolly SJ, Ezekowitz MD, Yusuf S et al. Dabigatran versus warfarin in patients with atrial fibrillation. N Engl J Med. 2009;361:1139-1151.
Dabigatran has a long way to go. Data from Prime Therapeutics show that in the fourth quarter of 2011 there were 275 dabigatran claims per million members versus 5,696 for warfarin, which is approved for several conditions.
Out of the starting block, dabigatran appeared to challenge warfarin for the leading role in AF anticoagulation, but as has happened with other new medications, out in the general population and among cautious prescribers, questions surfaced about RE-LY's methodology and the drug's safety.
"RE-LY was a PROBE [prospective, randomized, open-label, blinded endpoint] trial. An open label design can allow for the introduction of bias that cannot be accounted for," says James DiNicolantonio, PharmD, a pharmacist at the Wegmans food and pharmacy chain. His review of RE-LY was published in Expert Opinions in Pharmacotherapeutics.
One potential bias is that patients on dabigatran in RE-LY discontinued the treatment more frequently than did warfarin patients. "Thus, patients who were sicker tended to discontinue dabigatran more frequently than patients on warfarin, which would significantly affect the on-treatment analysis favoring dabigatran because now you're comparing sicker warfarin patients to healthier dabigatran patients."
"This also indicates that patients who were on dabigatran were treated differently than patients on warfarin," DiNicolantonio says.
"Another problem with RE-LY, and probably the most important point, was that 20 percent of the documents reviewed by the adjudication core committee contained text that could have unblinded the adjudicators," he says. "A PROBE design is supposed to ensure blinded adjudication of events. However, this may have been compromised in the RE-LY trial.
"Lastly, the primary and mortality endpoints in the RE-LY trial were heavily driven by patients whose INRs [international normalized ratios] were infrequently monitored," he says.
Other experts have questioned how warfarin was monitored in RE-LY. "In general, warfarin patients were monitored more frequently, and that may have led to reporting more adverse events for warfarin," says Todd Marcy, PharmD, an associate professor who runs an anticoagulation clinic at the University of Oklahoma' School of Pharmacy.
There is also some worry about dabigatran's safety — specifically bleeding. A December 2011 FDA MedWatch alert says, "The FDA is working to determine whether bleeding in patients taking Pradaxa [is] occurring more commonly than would be expected."
Australia also issued a bleeding warning, and the European Medicines Agency pushed Boehringer Ingelheim, the manufacturer, to send out a renal assessment update related to an increase in bleeding events.
In January, a meta analysis of dabigatran studies in Archives of Internal Medicine said, "Dabigatran was significantly associated with a higher risk of MI [myocardial infarction] or ACS [acute coronary syndrome] than that seen with agents used in the control group." The studies in the analysis included atrial fibrillation plus other clotting conditions.
Concern about the safety of dabigatran is not backed by conclusive evidence, and the drug remains on the market
Renal issues
DiNicolantonio says dabigatran presents therapy management problems for prescribers. In contrast to warfarin, which can be counteracted with vitamin K or fresh frozen plasma, there is no established procedure for counteracting dabigatran's anticlotting effects, and "renal function needs to be monitored as dabigatran levels increase with decreasing GFR [glomerular filtration rate], which can occur at any time from acute kidney injury, hypovolemia, medications which lower GFR, or low sodium intake."
The FDA review says renal impairment is the primary worry with dabigatran, and dosing is based on creatinine clearance rates.
Nevertheless, dabigatran has advantages over warfarin: It does not require anticoagulation monitoring, it has faster onset and offset, and it has fewer food and drug interactions.
Marcy summed up a common view of dabigatran. "It is new enough that we don't really know its effect, so when something comes out that suggests a problem, then it causes people to pause." He adds that the cloud surrounding dabigatran does not make warfarin the automatic choice. "There are people with a widely fluctuating INR; they may have varying amounts of dietary vitamin K; they may be partially adherent, and routine monitoring may be inconvenient," he says.
There is a need for an alternative medication for patients who cannot be successfully managed with warfarin, he adds.
One PBM's solution
Dabigatran is an example of muddling through the concerns that arise with new medications. A logical question is, How should health plans and PBMs respond to this type of situation?
"We continue to evaluate the safety and efficacy of dabigatran," says David Lassen, PharmD, Prime Therapeutics' chief clinical officer. "We track the developments at the FDA and the published studies. We also reach out to the provider community; it's important to understand from their perspective how they use new agents and to gain insight into their actual use.
"The risk of stroke and the need for anticoagulation is serious business, so first and foremost, our utilization management policies are designed to provide access to these medications and to ensure that there are no delays in starting or continuing therapy."
Lassen says that warfarin is the preferred generic in Prime's national formulary and dabigatran carries nonpreferred status. However, client-specific formularies can vary from the standard arrangement
Eyeing total costs
While clinical experts can look primarily at safety and efficacy issues, PBMs and health plans must take a broader view of new medications. "Managing the total cost of care is one of our responsibilities. Our cost effectiveness analyses based on published trials and our own data show a substantial cost difference between warfarin and dabigatran. Total medical costs — combined medical and pharmacy — were $712 per year for warfarin versus $2,582 per year for dabigatran," says Lassen.
The role of dabigatran is emerging slowly, delayed perhaps by evolving questions and concerns. It has a long way to go to catch up to warfarin, which DiNicolantonio describes as "the devil we know well."
4 times as expensive as warfarin
Cost per year
Dabigatran
$2,582
Warfarin
$712
Source: Prime Therapeutics
---
Our most popular topics on Managedcaremag.com
---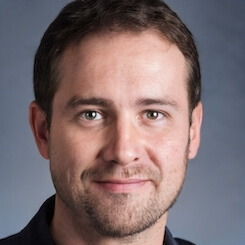 Paul Lendner ist ein praktizierender Experte im Bereich Gesundheit, Medizin und Fitness. Er schreibt bereits seit über 5 Jahren für das Managed Care Mag. Mit seinen Artikeln, die einen einzigartigen Expertenstatus nachweisen, liefert er unseren Lesern nicht nur Mehrwert, sondern auch Hilfestellung bei ihren Problemen.